When we met Dr. Frost, we fell in love with the Damon System for braces treatment. I went in for my consult appointment and brought my ten year old son, I decided to get adult braces and he's well on his way in the Interceptive Treatment. I decided on clear braces (pictured below) and my boy is undergoing a two year process of pulling his jaw forward to lessen future issues with Sleep Apnea as well as getting a gorgeous smile. Amazing! We learned all about the benefits of the Damon System and it's incredible, where was it when I was a kid with my first round of braces!? The Damon System is a unique bracket that allows less time in the chair since your appointments are every ten weeks instead of every four. This mama loves skipping pesky appointments so gaining time is a huge bonus. It's also less painful than traditional braces but most of all, it widens your smile and focuses on the overall look of your smile versus simply straightening your teeth. Read on to see how the Damon System can benefit your family, it's really a brilliant treatment!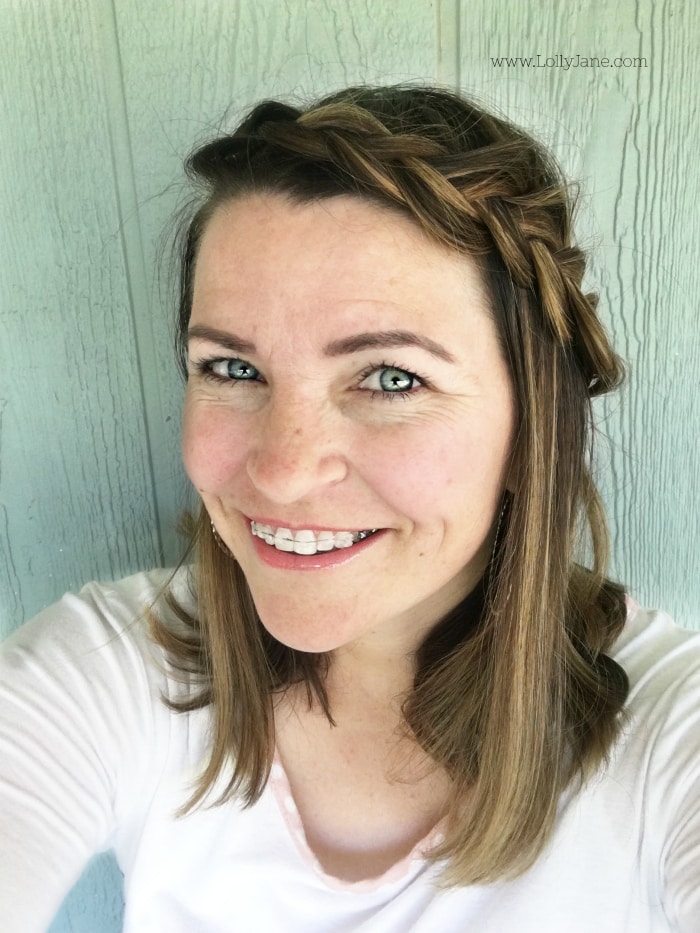 What is the Damon System?
Braces are just the beginning but the system makes the smile. Damon's passive self-ligating braces eliminate the need for elastic or metal "ties". With the Damon tie-less braces, there is no tightening involved. Lightweight, high-technology shape-memory wires move teeth faster and require fewer adjustments. With the Damon System, your teeth are simple re-aligned, they're re-created into beautiful smiles. Dr. Frost takes into account a number of factors when first diagnosing your smile. He takes detailed before pictures and asks you what your end goal is. Each individual's face, profile and other factors are import in anticipating each patient will look like in their 40's, 50's and beyond. The Damon System is designed to deliver results for a lifetime.

How long does the Daymon System treatment take?