Pink Board and Batten Wall
Want to transform a space in YOUR home without breaking the bank? Try painting a wall! Our freshly painted Pink Board and Batten Wall completely changed the look of this room in a day, oooh la la!
This post is sponsored by Ace Hardware. I received product and compensation, but all opinions are my own. When we purchased our home, every single wall was painted the same tan color and the rooms all blended together with little character. Slowly but surely, I hand painted every wall. However, in my dining room, I added a print wallpaper and it's sat that way for 4 years. It's since split, boo. Instead of replacing it, I decided to go bold and add a wood wall treatment and finish it off with a trendy blush pink hue. Enter Clark+Kensington paint at Ace Hardware, along with their 2020 color trends!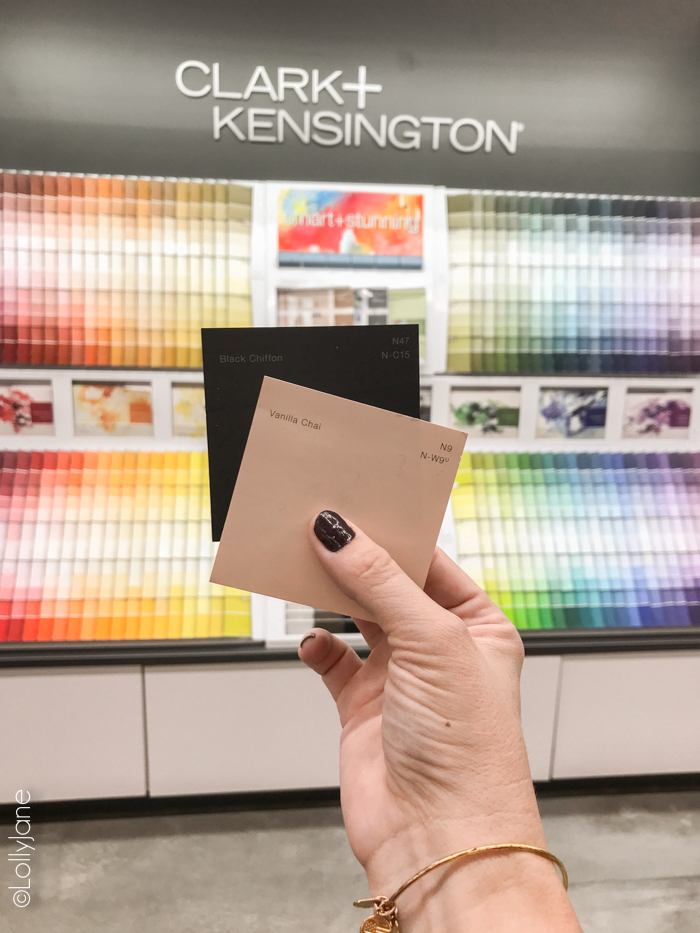 I perused their samples and came across some absolutely gorgeous options. I considered going really dark with a yummy shade of black, Black Chiffon N-C15, part of the Remastered Home palette, but my table and floors in the dining room are already dark, and I wanted the wall to *pop*. So a creamy beige/pink it was with… drum roll… Vanilla Chai N-W9, a shade in Clark+Kensington's Tranquil Home palette! We love the warmth it brings, and, along with the other colors on the Tranquil Home palette, this color is reflective of the urge to "slow down" in the midst of our everyday chaos.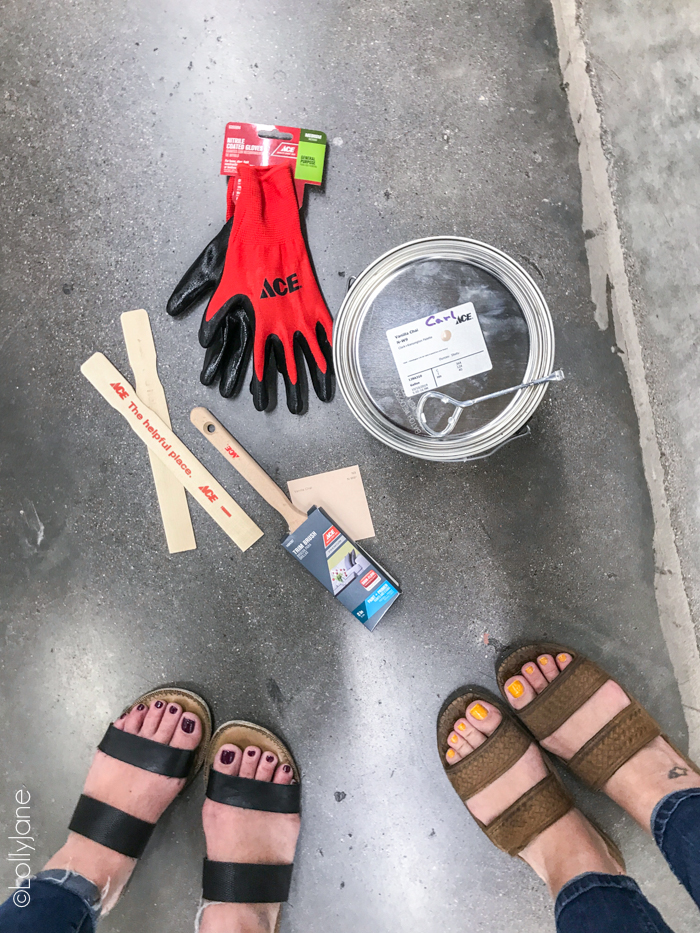 I gathered all of my painting supplies while we were at Ace… including paint, brushes, safety gloves, trays, paint rollers, drop cloths, and cleaning supplies. Anything you might need for your paint project –your own Ace Hardware has it all!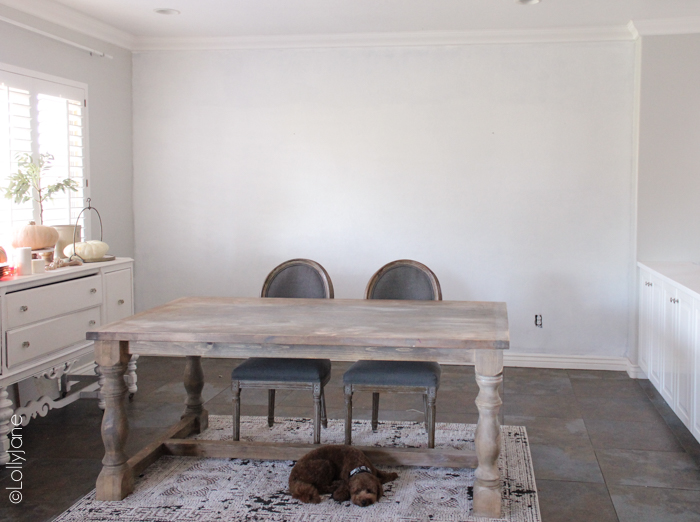 Here's a "before" picture of the dining room. The wall behind the table is pretty dull with nothing on it, right? We gathered some furring strips and created an easy board and batten wall, then finished with a small ledge to place pictures on. (You can see the full DIY here.)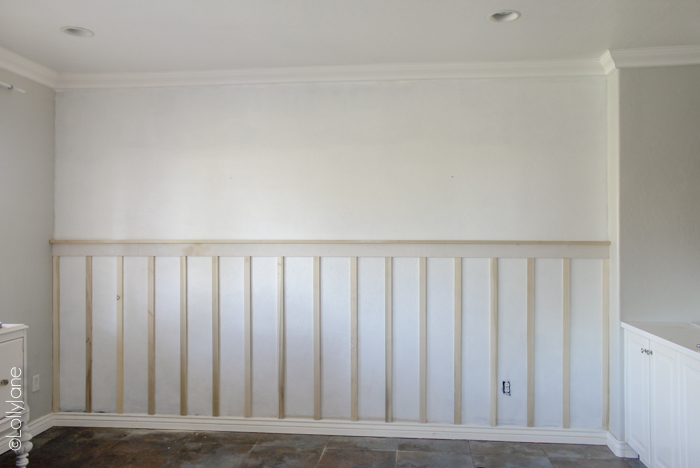 Time to paint! I grabbed a gallon of Clark+Kensington Satin Designer White Acrylic Latex Paint and Primer in one and had it mixed in Vanilla Chai N-W9. I love this paint because it eliminates the need to prime beforehand with its premium advanced formula paint – busy mom win in my book! It's fast-drying, provides excellent coverage in just a few coats, and delivers a smooth finish that dries evenly. No need for touch ups!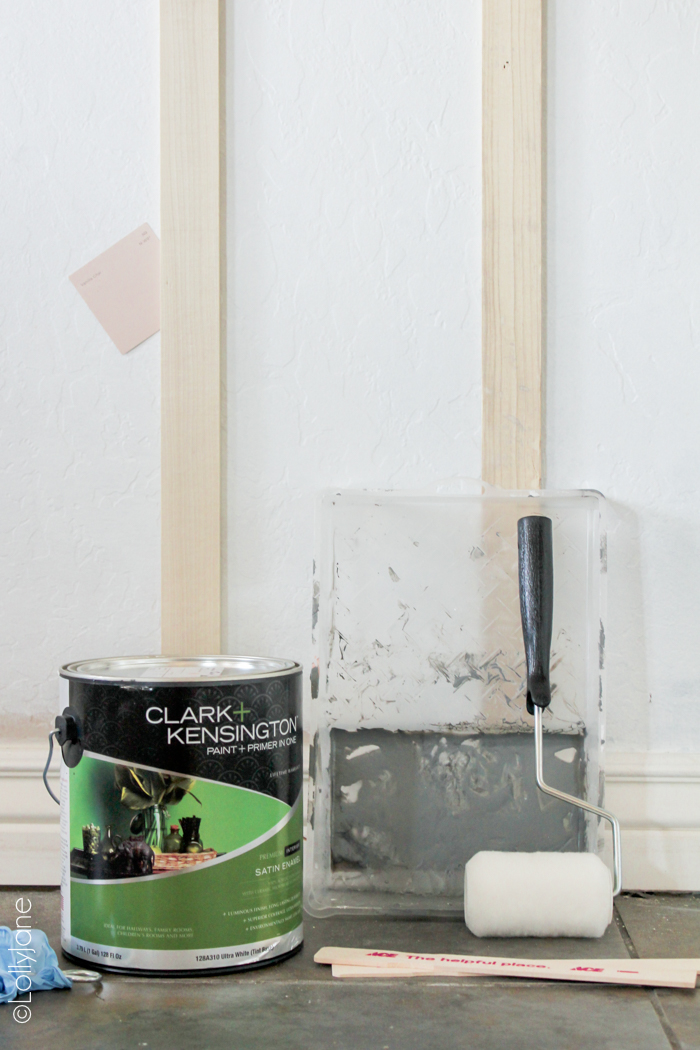 To get started, I first taped off the edges and baseboards then poured my silky Vanilla Chai into a painter's tray.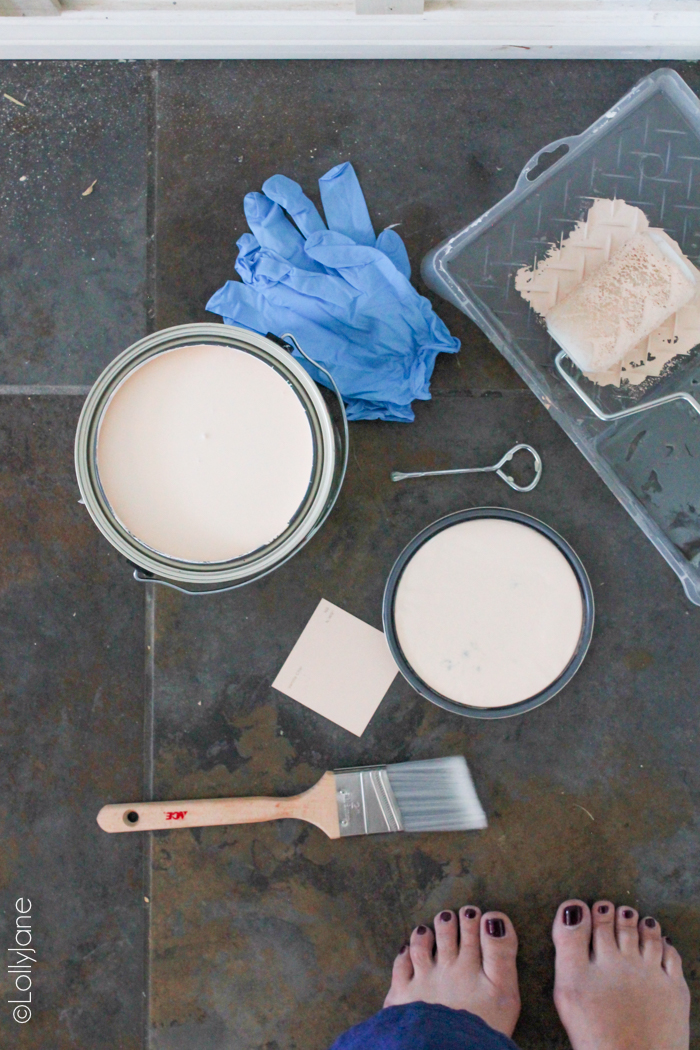 The paint is thick and smooth, just the way I like it! I gloved up with disposable gloves then used a 2" paint brush from Ace to paint the edges and sides of the furring strips.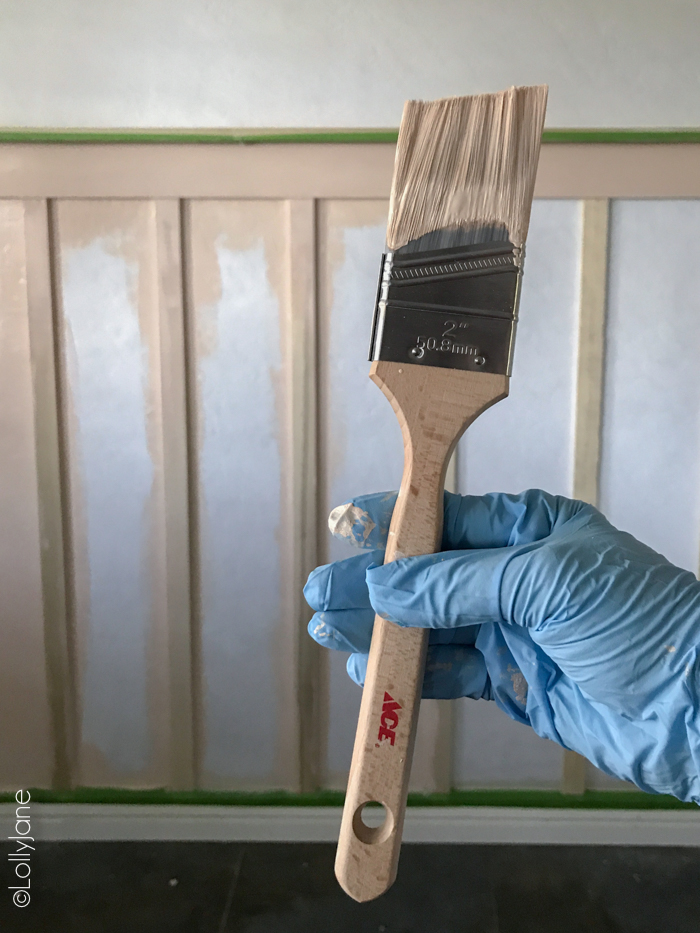 Once all of the edging was done, I used a 4" paint roller to paint in between the furring strips.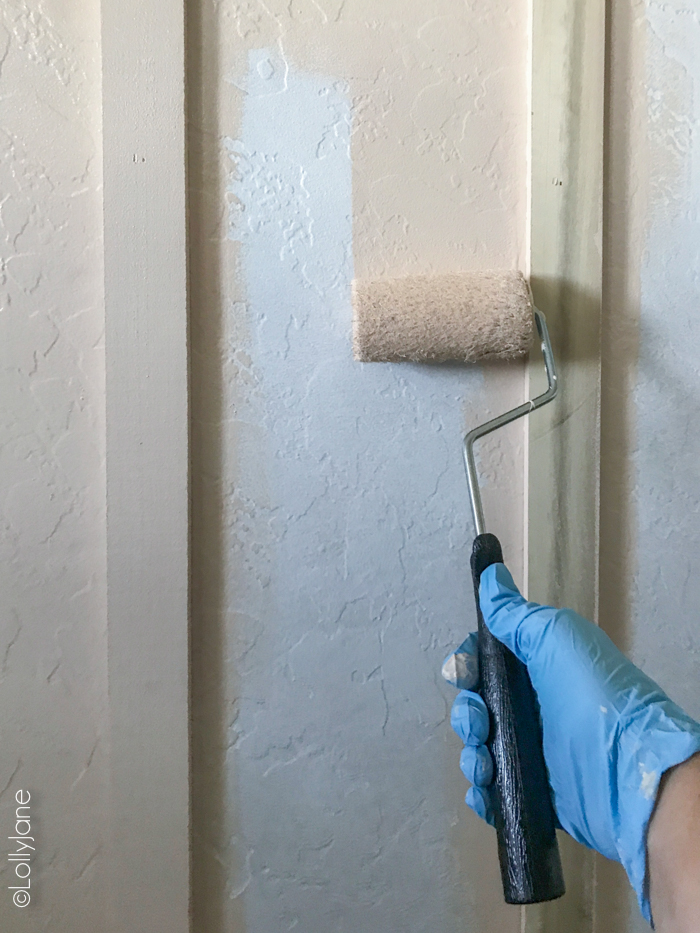 Since Clark+Kensington's latex acrylic paint is fortified with microbeads, I only had to roll on 2 coats of paint and now have plenty of the leftover gallon to use for future walls or projects. Yay!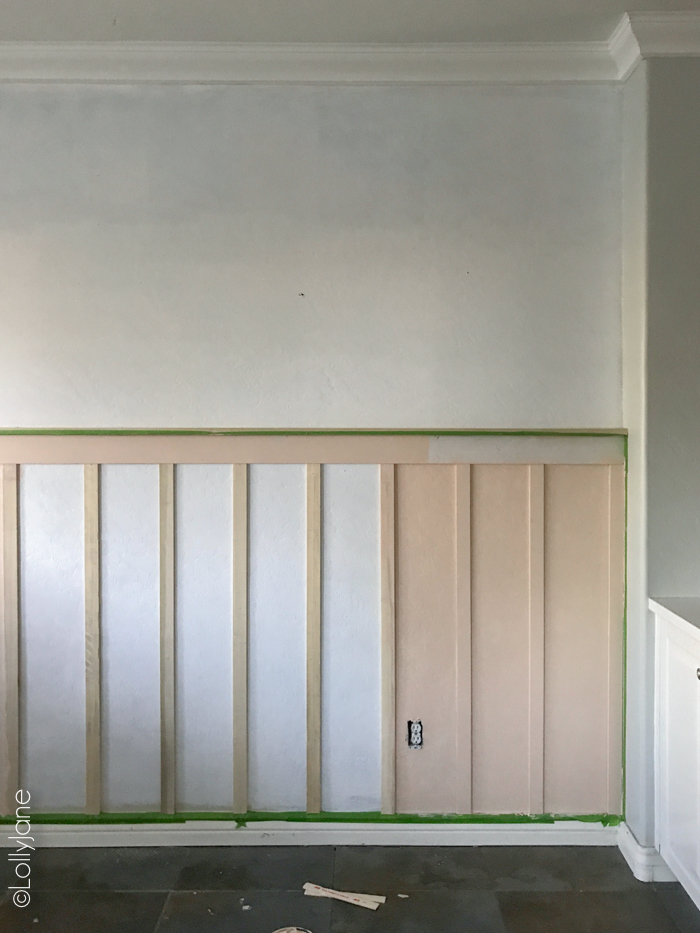 Look at that progress shot! The room is already becoming less stale and character is emerging… I just love the power of paint!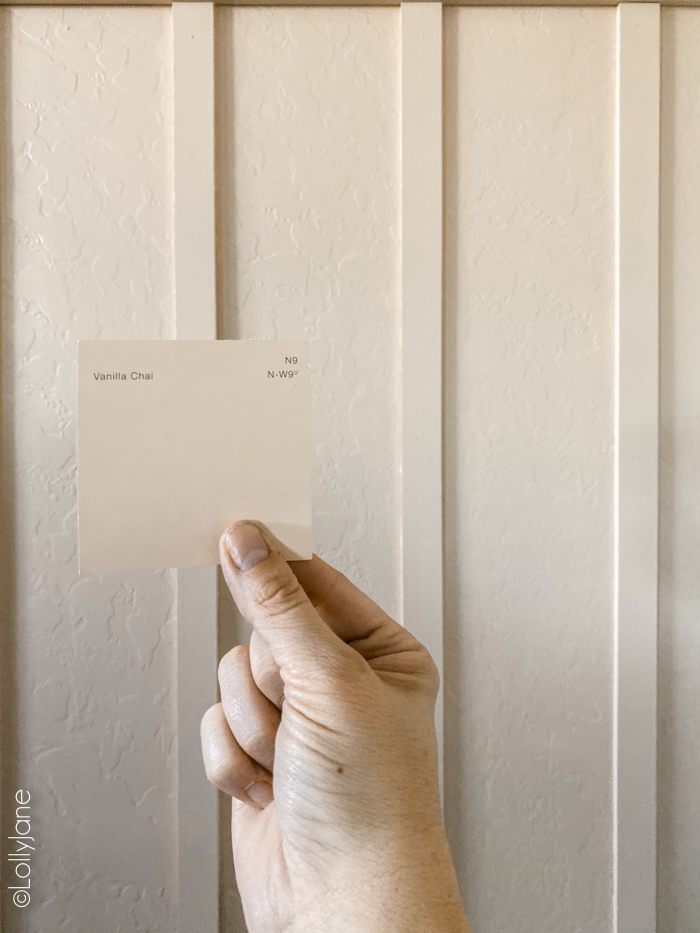 You can see how closely the Vanilla Chai paint swatch looks on paper and on the wall. It is a creamy, blushy beige and makes the lighter browns in my table really come out!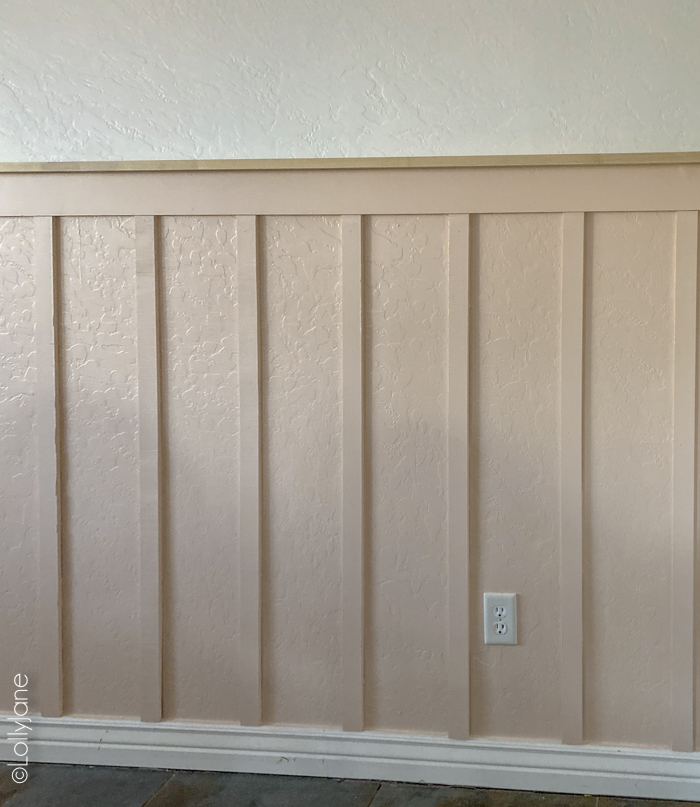 Eek! Here she is all done… look at how flawless the paint is with no splotching!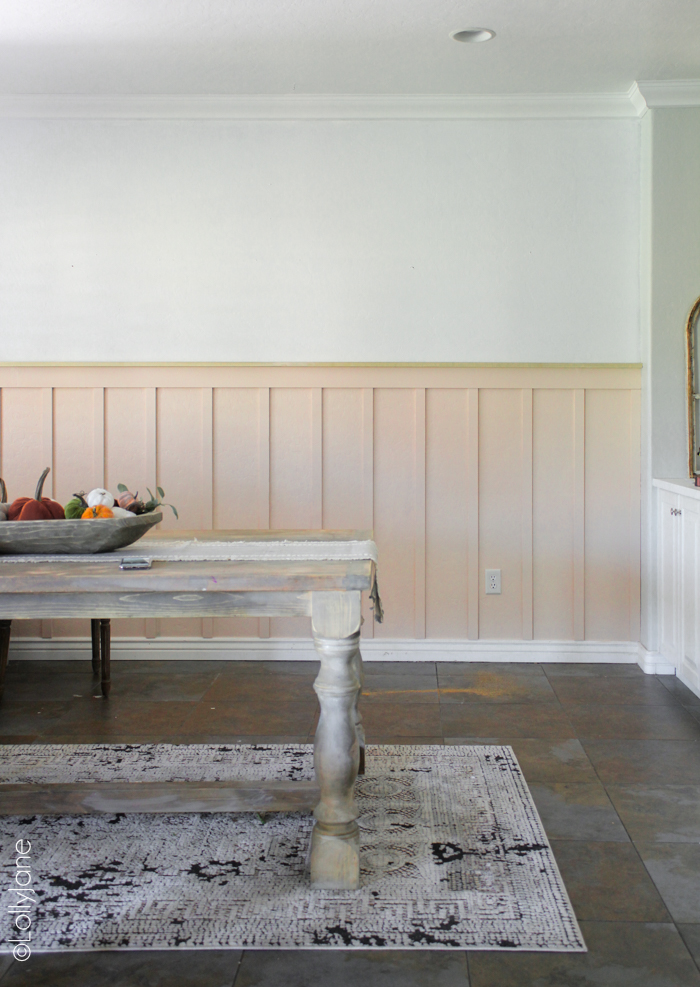 The color pulls more pink in certain light, depending on the time of day, and I absolutely love it!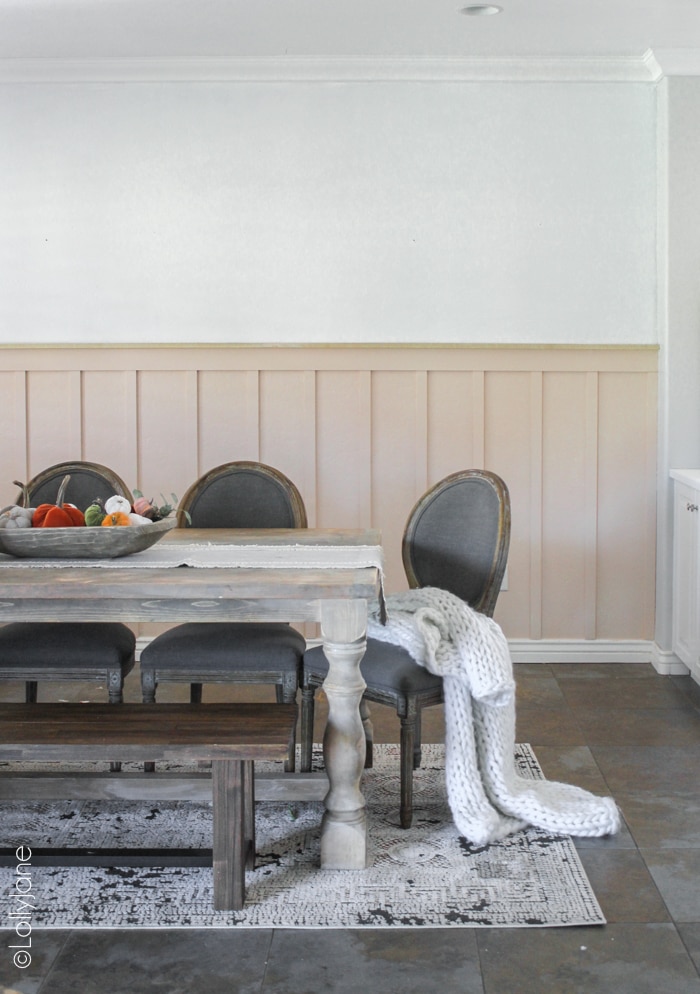 It is such a cheery space that makes me smile. 🙂 Next up, wallpaper… stay tuned!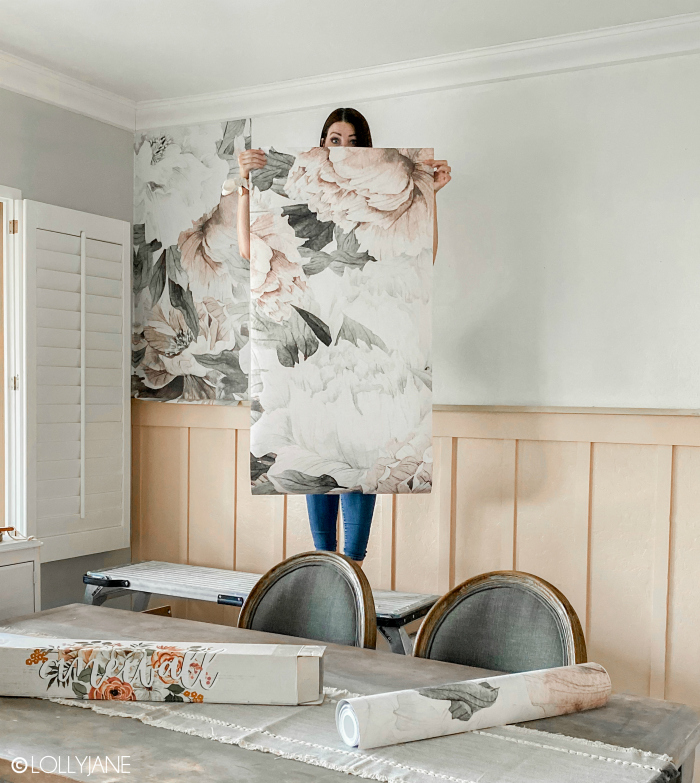 A big thank you to Clark+Kensington at Ace Hardware for loading my freshly mixed gallon of paint IN my car for me, buckling it up in my daughter's car seat. They went the extra mile, and I am now a customer for life! Check out The Paint Studio from Ace Hardware for your own paint project inspiration!