Farmhouse Christmas Living Room to Stay Cozy All Season Long
Looking for neutral Christmas decorations this year? We've put together a cozy farmhouse Christmas living room your family can cuddle in all season long!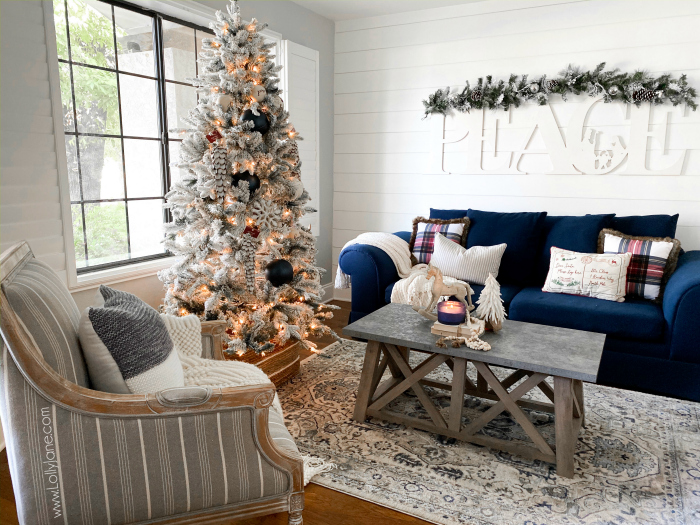 We were so touched at our mom's reaction to gifting her a Christmas room makeover that we had to share with you! (Look for a future post with the before pictures of this room…before the shiplap covered the 20 year old red wall, before a fresh coat of paint adorned the surrounding walls and before we replaced all the furniture with new pieces. It'll be a good one!)
She's never had a styled, themed Christmas before. She's always made the holidays about her children and since there are 9 of us, you can image how much time that took up.
Instead of focusing on bringing in Christmas cheer with pretty matching ornaments and coordinating pillows and throws, she focused on what gift would best fit each child and what to put in individual stockings and figuring out ways to give services to our neighbors.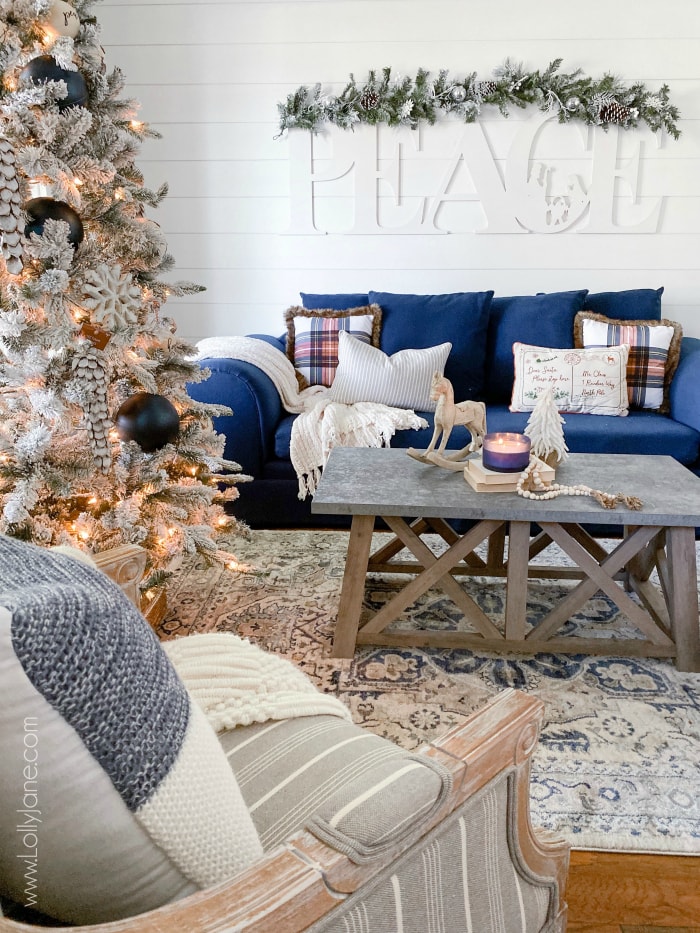 Our favorite memories aren't the gifts but when we picked a new family every year to "ding dong ditch" the week before Christmas, leaving them homemade granola, stocking stuffers and gifts for each family member.
I still remember trying to not to giggle too loud as we watched them open the door and look around, not seeing us hiding in the ditch across the street.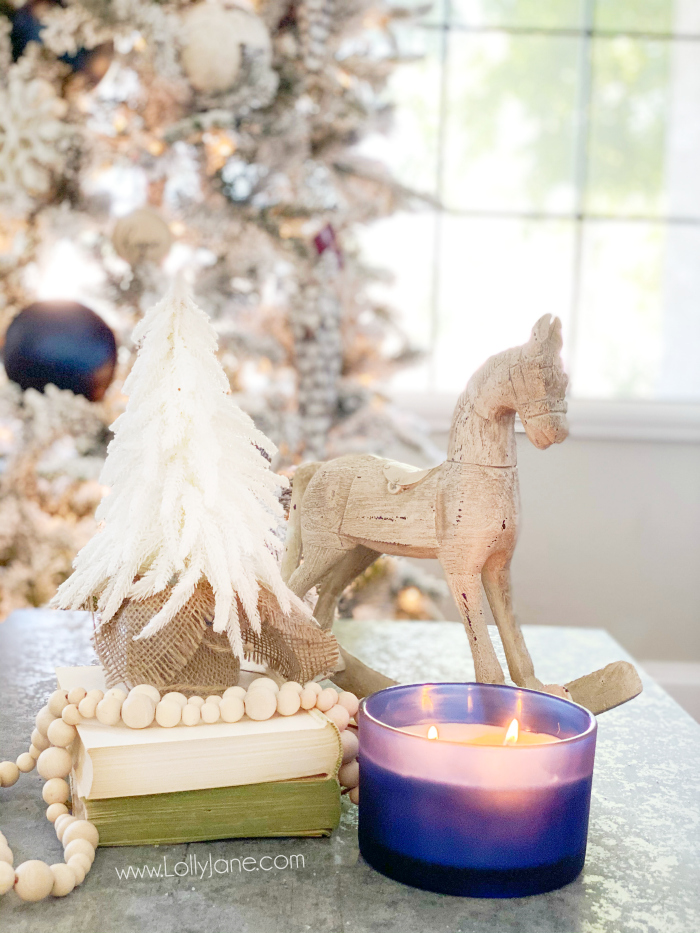 When At Home Store asked us to find someone who could use $1000 to their store to spread holiday cheer, we immediately thought of our mom. To say she was over the moon excited is an understatement! She had SO MUCH FUN picking out item and after, asking if it was too much, every time! It was so cute.
Here's the room (below) before we added ornaments… we debated about hanging them but are loving the extra character it added to the space!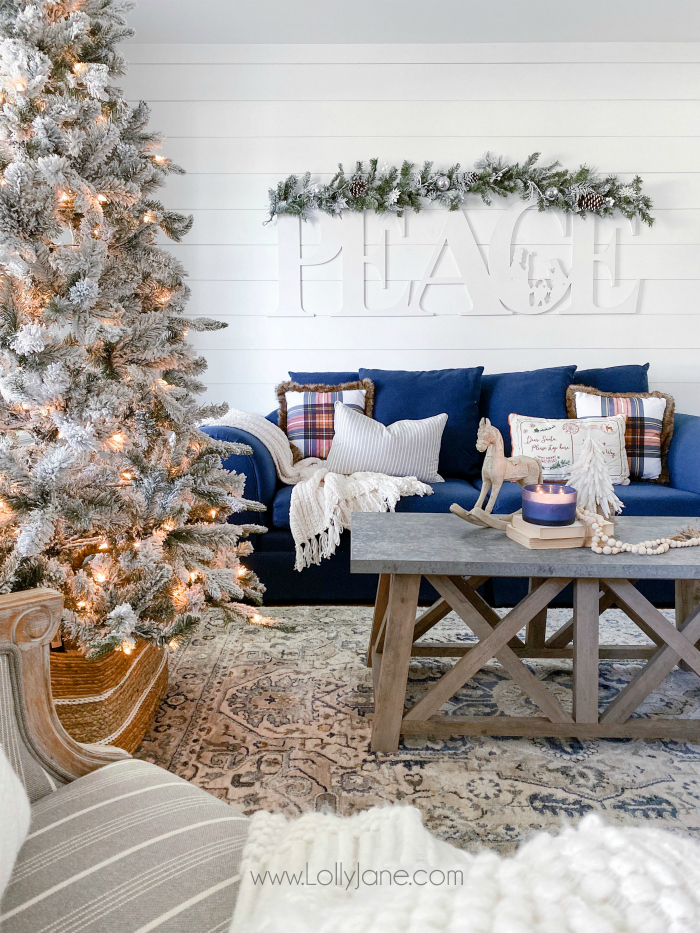 Be sure to see her happy tears in our Instagram Highlights… so precious! We definitely cried along with her!

COFFEE TABLE DECOR:
linens:
WALL DECOR
CHRISTMAS TREE + ACCESSORIES
*Even more details how we styled the tree on our Farmhouse Christmas Tree post, coming 11/22!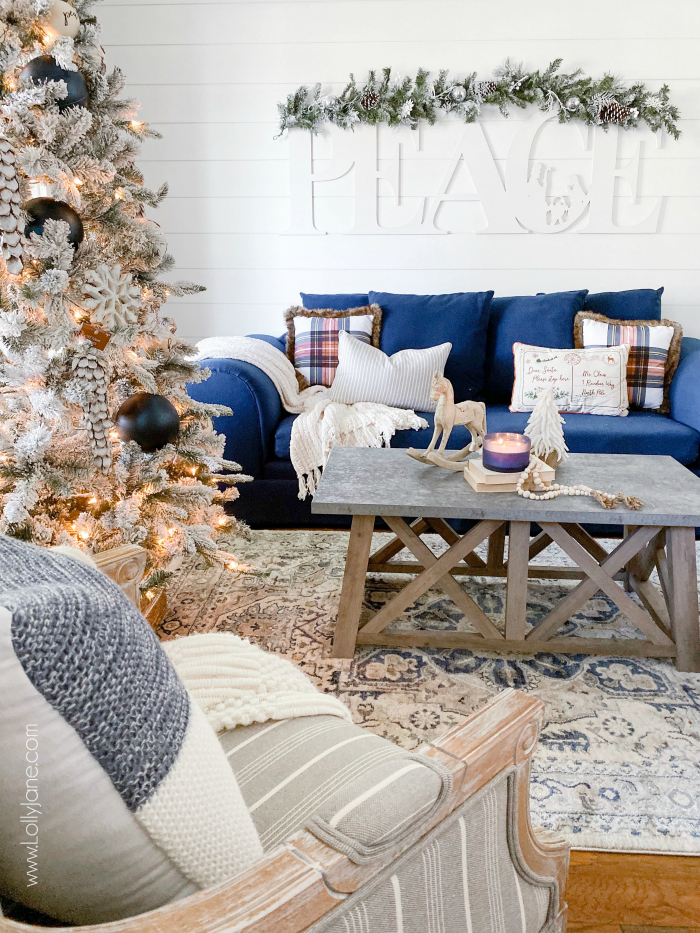 Our parents are THRILLED with their generous room makeover, just in time to celebrate being together in one cozy space, all season long!
BIG THANKS to At Home for sponsoring today's post to spread cheer for the holidays!