I wanted to capture my kids hands and personalities at this age in their lives. My oldest is almost 10 and my baby is 3 1/2… I realize there is limited time where they not only WANT to craft with mom but also that their cute hand prints would look good displayed on our wall. It's like catching a moment in time, literally; their hands will never be this small again, (sniffle.) Take a peek at how they chose to transform a simple hand print into kids hand print artwork!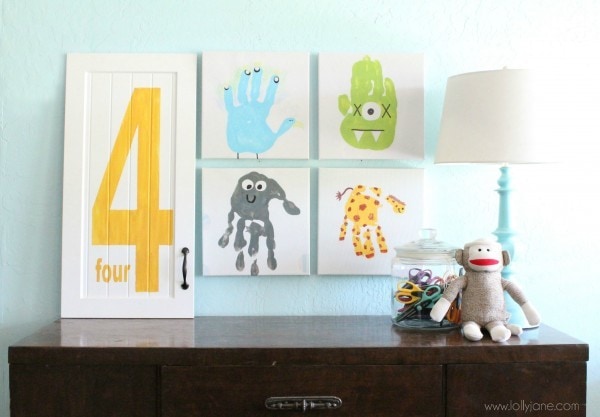 I grinned that mini-me 9 year old craft diva went for the detailed peacock, my rough 'n tumble 7 year old jock chose the scary monster while his 5 year old sensitive animal loving brother created a squishy squid and their sweet baby sis captured the loveable giraffe.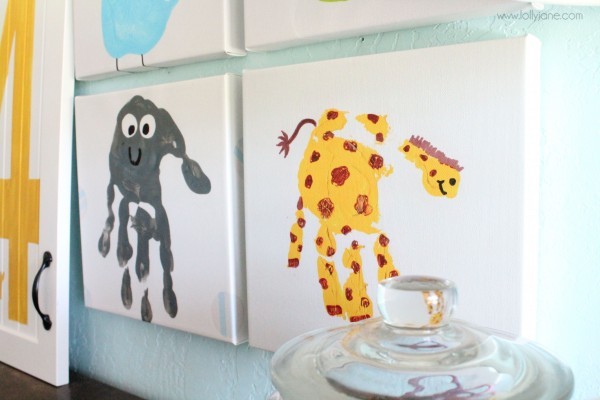 Curious how I made these? We did a Sunday afternoon art project using pure white card stock and acrylic paint. I was really, really, really careful about my littles not getting paint anywhere else on the paper… I gave them a separate piece of paper to get their doodles out After the paint dried, we used a Sharpie marker to make the pictures come to life through the cute little details: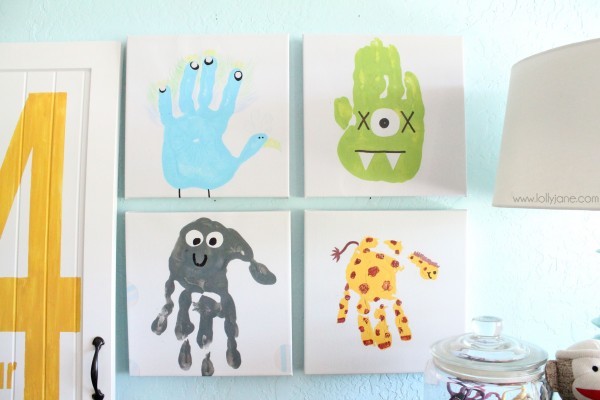 Although they're not true to size (which is another fun option) I love the stage of these characters that my kids are into right now. Each one describes their individual personalities that will last for years to come.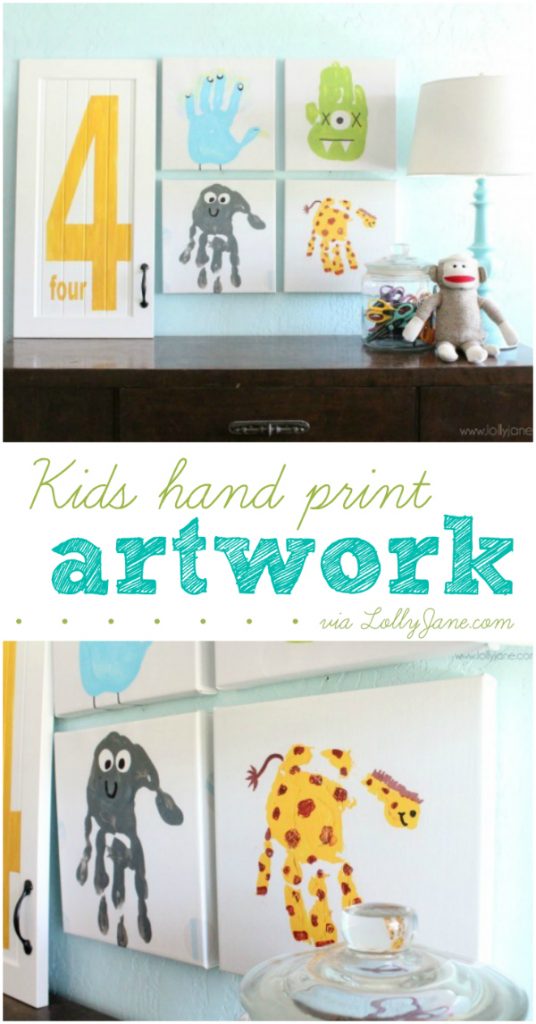 When their projects were dry, I uploaded to Shutterfly's site, selected a 12×12 canvas prints to print it on, positioned the hand prints and added it to my cart! Easy peasy. Promise! Visit 25 more Hand Print Ideas too!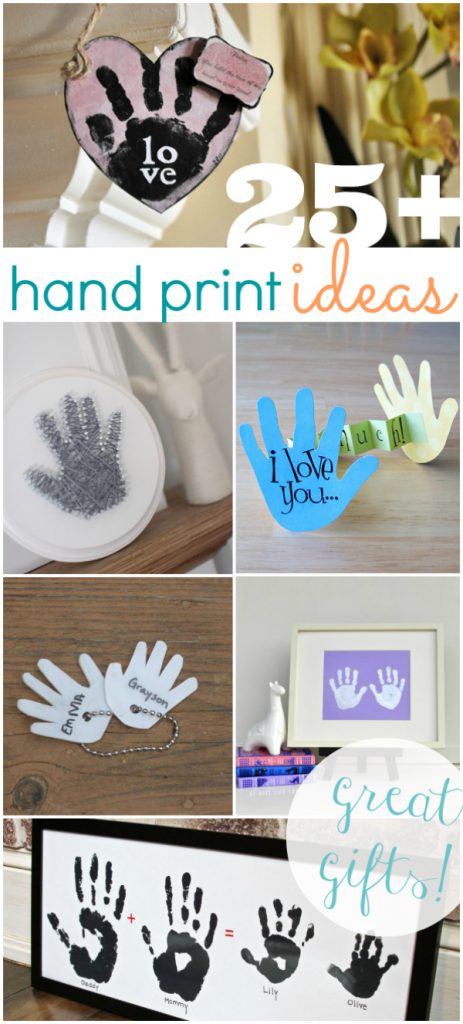 Also, I'm sure you remember a sign or two displayed in your parents homes growing up and I want my kids to remember one growing up in my home that is both pretty and meaningful…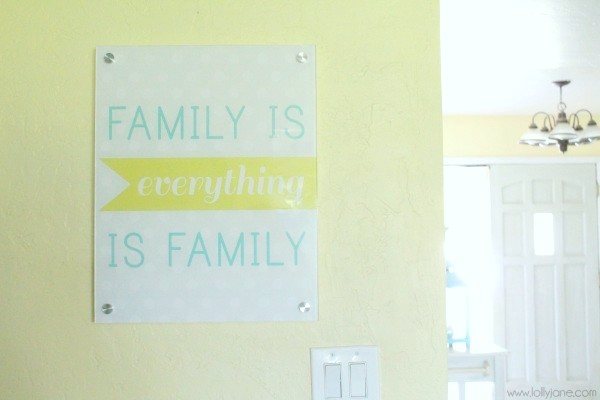 I am really liking the fun polka dot element mixed with the classy brushed nickel. It's a fun mix of my eclectic personality but still a powerful saying.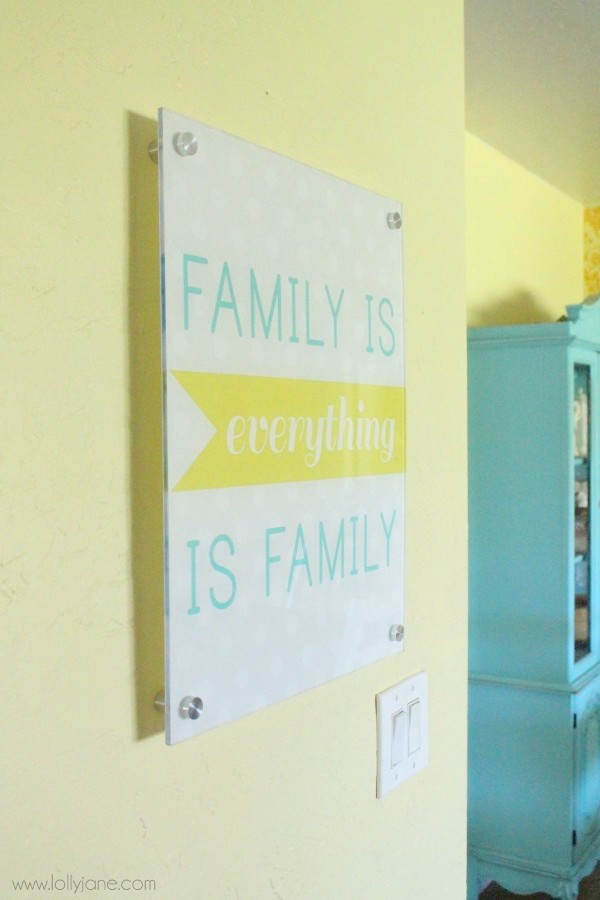 Clearly I love me some aqua and mustard, visit more of my home decor ideas like my Colorful Farmhouse Family Room: