monogram stencil backpack makeover
This week in motherhood, I cleaned up millions of Legos, numerous apple sauce lid wrappers that were stuck to the carpet, pulled out apple cores from the couch, scrubbed boogers from the wall that no one claims to have wiped there, swept up endless amount of crumbs, dirt, grass and wiped up never-ending spills. My picky husband swears by paper towels, he is so grossed out when I wash my hands in the kitchen sink and dry them on my hand towel hanging from the oven, funny guy. Good thing we keep a full stock of Bounty on hand, I swear we go though them faster than toilet paper!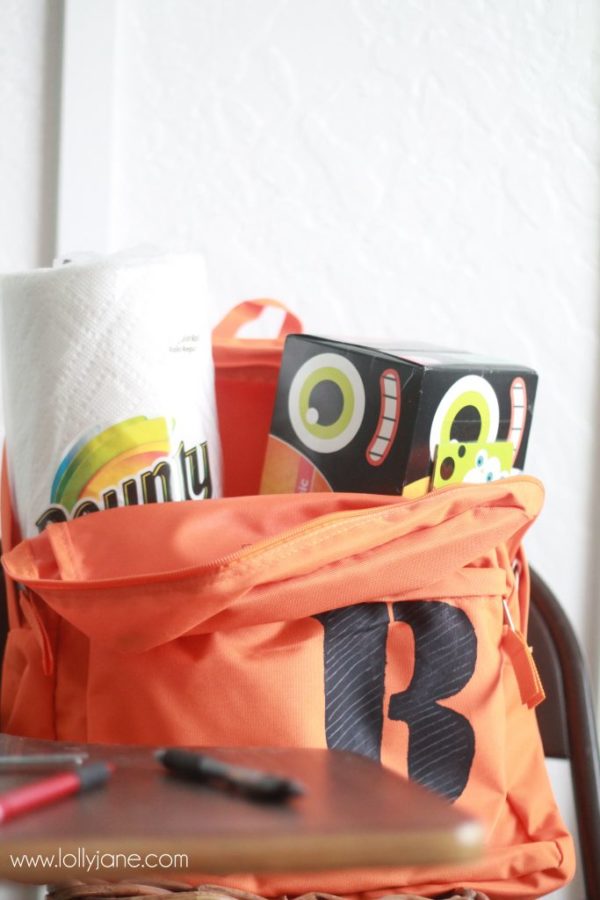 My kids start school this week, after only 2 months of summer vacation.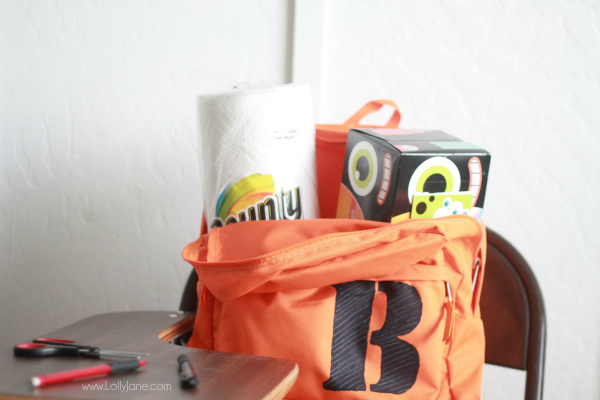 We created this cute monogram stencil backpack makeover in a few, quick steps. My son LOVES his new bright orange Jansport pack. But I was a little worried other boys or even girls may have the same one since orange is in right now. He won't mistake it for anyone else's now!-in your face orange with a big ol' navy B painted on, this is one-of-a-kind!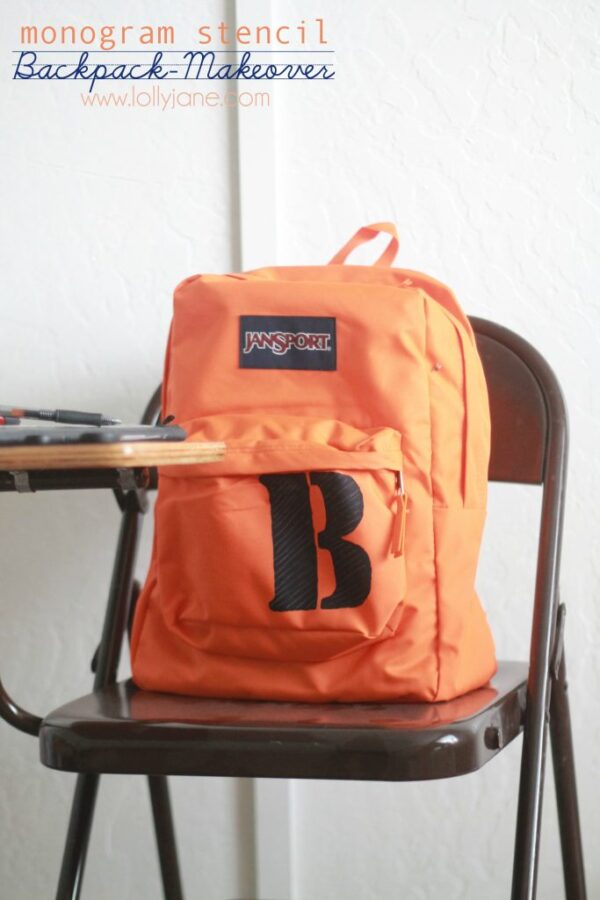 To make your own…
Place a piece of cardboard in the pocket you're going to stencil on so it won't bleed through.
Tape down your stencil and paint inside with your desired color, (we chose Americana's multi-surface acrylic paint in black.)
( Optional)For added character, I drew diagonal lines across the letter with a Crayola white colored pencil.

All of these supplies are just a couple bucks at your local craft store. Really fast and really easy!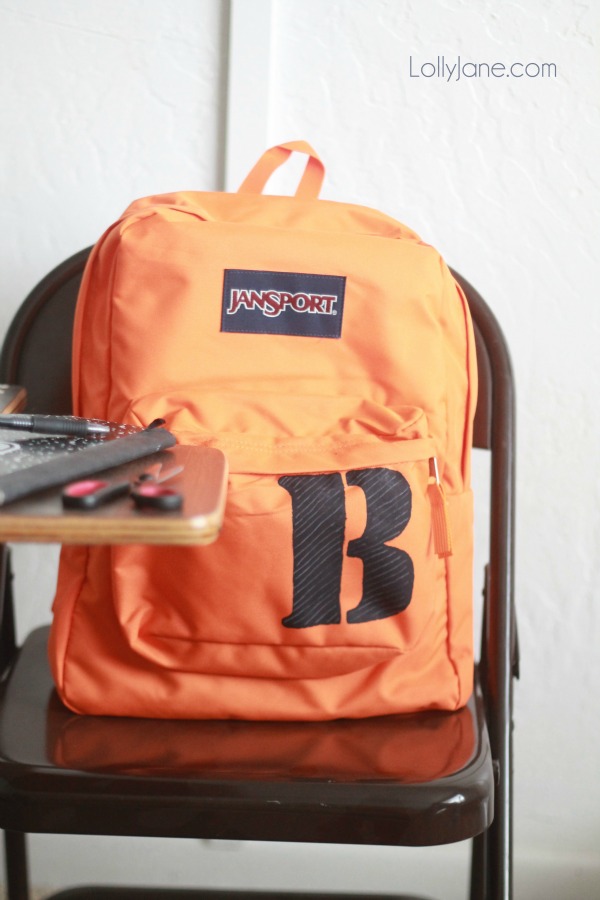 Visit all of our Back-To-School ideas like our DIY Ruler Vase,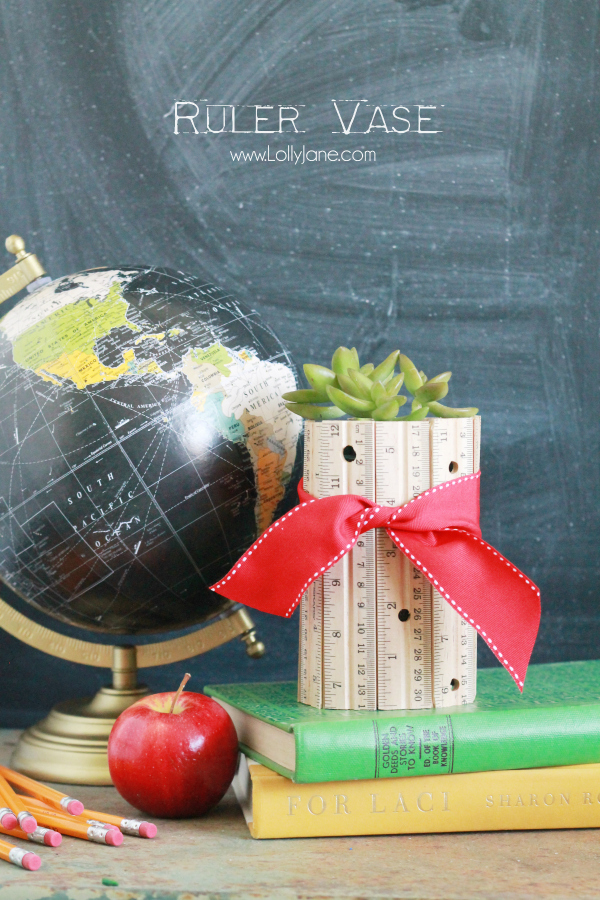 Also download our free printable backpack tag,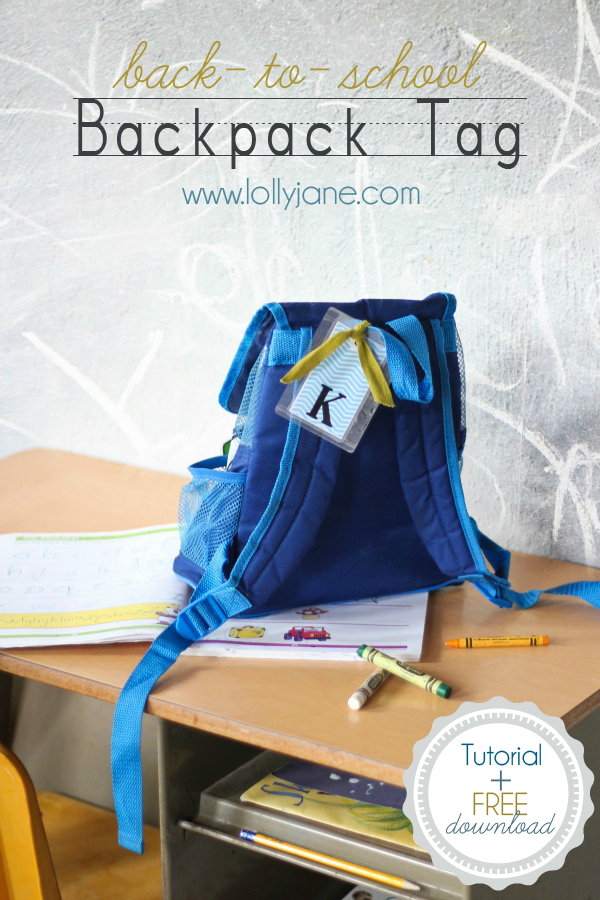 for your new snazzy backpack and check out our 13 free back to school fonts.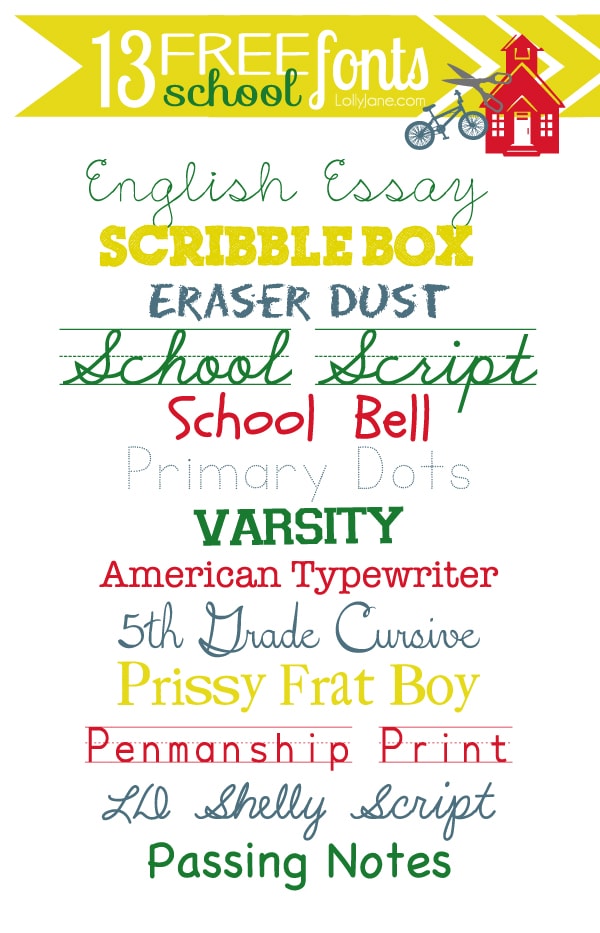 Be sure to let your teacher know how much you appreciate them with our original Teacher Appreciation Art!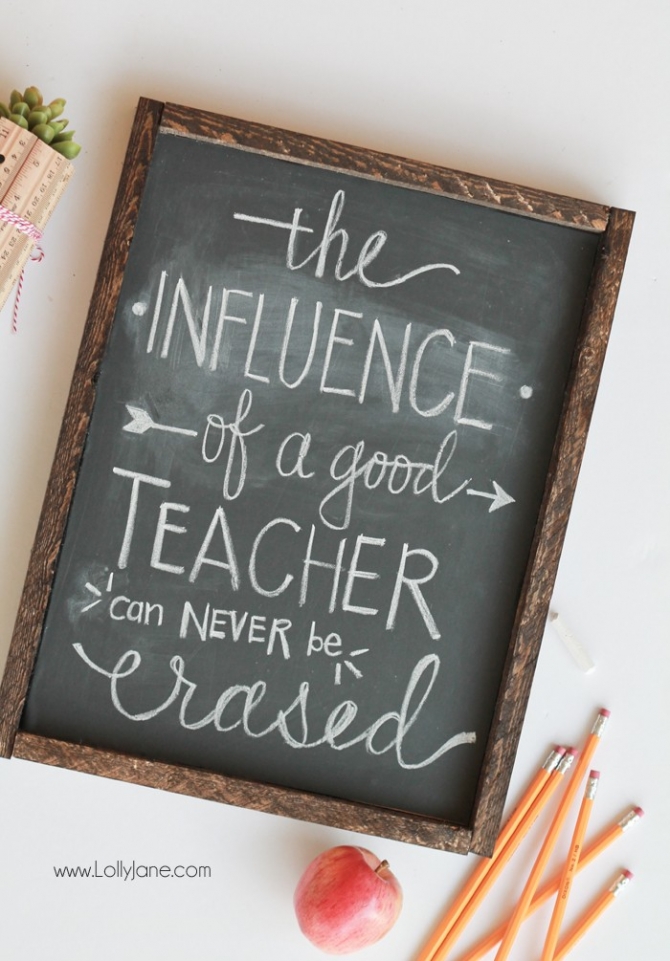 Our post on treating and preventing lice is a must read for parents of school kids. Yes, lice, those nasty nearly invisible bugs in your hair. How did we become such experts on lice? Because my cute 8 year old daughter came home with it, from her 3rd grade classroom. All but 2 kids came home with it, ick! Be sure to read up, you don't want to bring those little critters home.