Earlier this week we showed you some foxy pallet art for my cousin's baby shower. I thought I'd share my good friend's nursery animal wall art that I made specifically for her baby shower…also her baby gift for her sweet son! I love how this quick art turned out. Animal silhouettes painted on wood plaques, distressed a little. Easy and cute.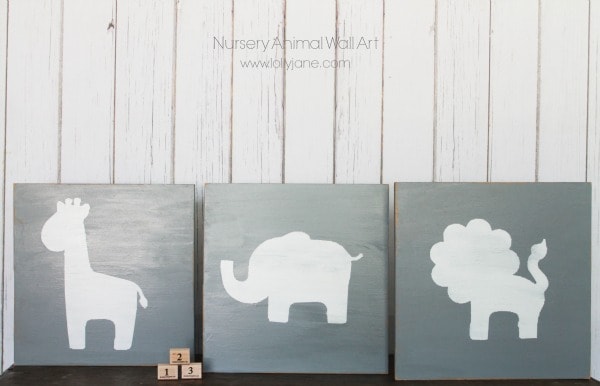 I wanted to match my pal Ashlee's invitation's color scheme since it was modeled after her darling nursery. Grays, whites, light aqua and pale yellow. Her invite had a lion, giraffe and elephant on it so I stuck with those same animals.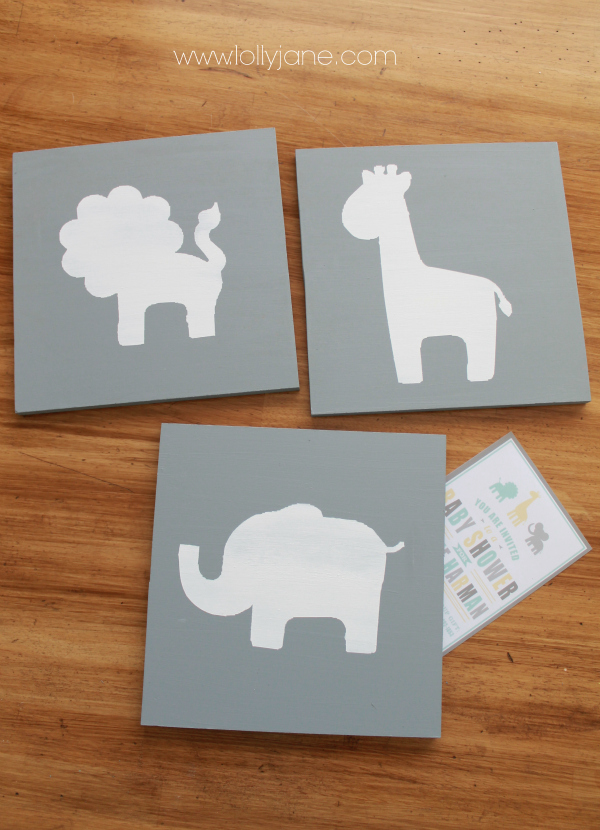 A quick google search popped up these cute nursery jungle silhouette images from Wall Pops.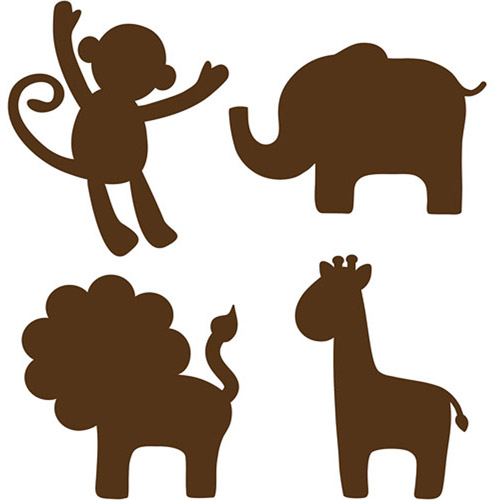 This was an easy project, same technique we use in all our stencil projects. This time I had my favorite 10 year old assistant helping me paint!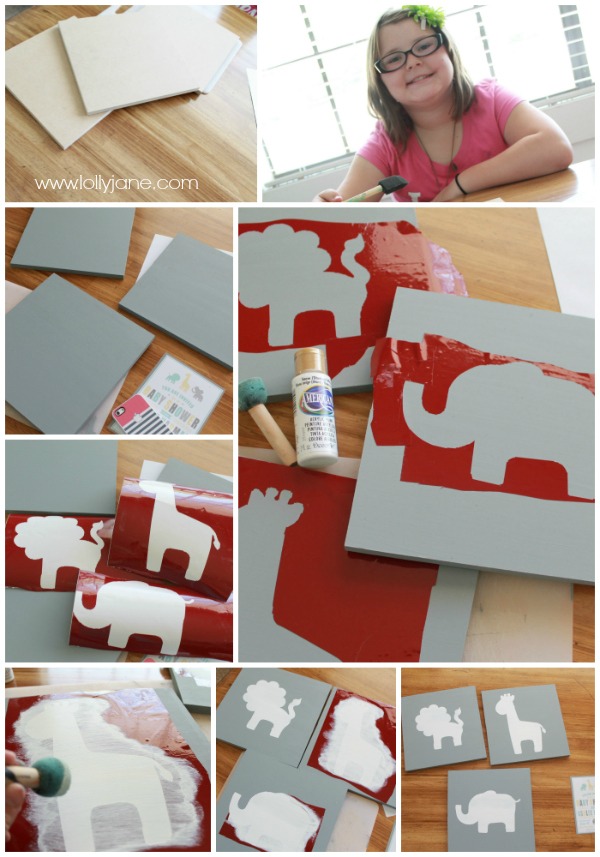 Give them a quick sand with your mouse sander (or by hand with light grit sandpaper) then seal with Americana's DuraClear satin varnish. Gives it a pretty sheen and will prevent chipping.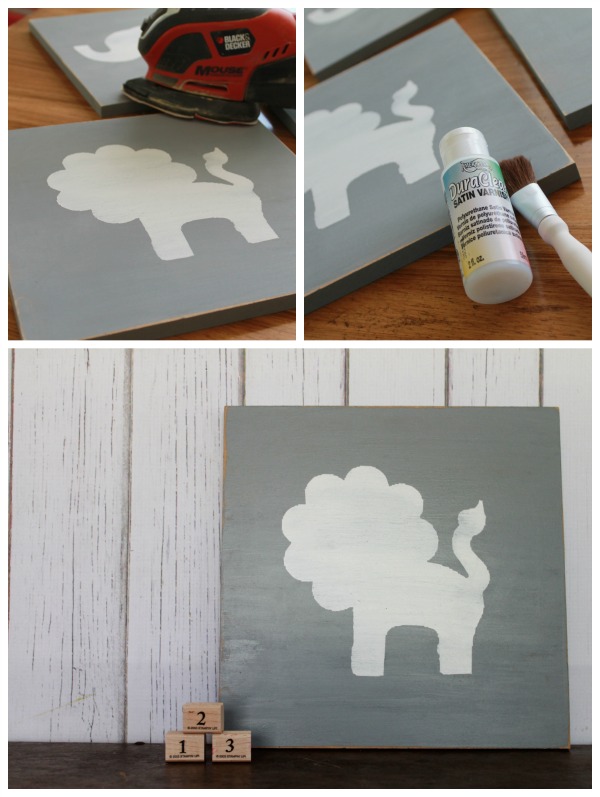 That's all there is to it. This was one of the easiest projects due to the nursery animal silhouette shapes. Much easier than wording and it's so mom-to-be's style, clean and simple.
Mama loved it. We ended up using these as decor for the shower before she hung them in baby's room. Double use, score!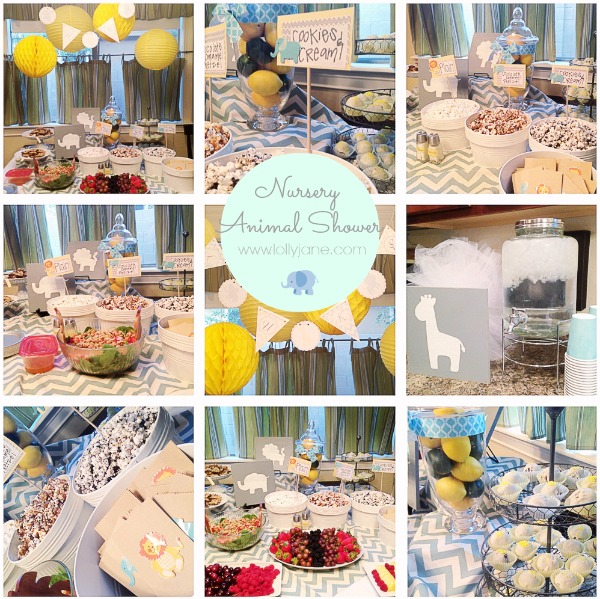 Visit all our diy projects and past kids rooms/nursery decor ideas. Happy painting!