Mid Century Modern Living Room Makeover
If clean lines, geometric shapes and minimal decor is what you love, then mid century modern style is your interior design style crush! Grab these easy ideas to put together a mid century modern living room for less than $200!
Are you surprised to see a mid century modern living room on Lolly Jane? I knoooow, such a different vibe than our usual farmhouse decor BUT we've always called our style "eclectic" and my most recent Arizona room turned living room is just that: a very boho chic vibe and I kind of love it. We partnered with Easy Care Premium Paint from True Value in the nick of time to make over this major eye sore of a space in our fixer upper home. We were party prepping for my husband's K9 Unit Christmas party and I was dreading entertaining them in this part of the house.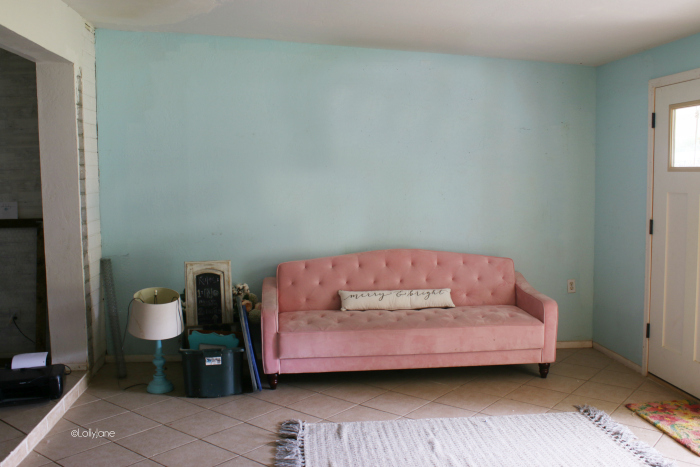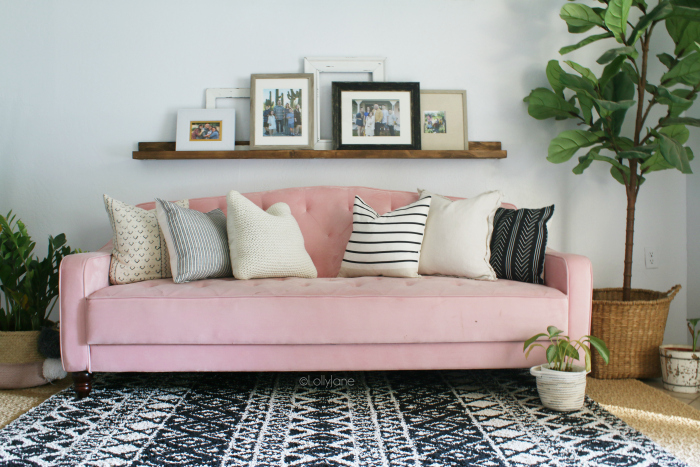 Can you believe the difference of the before and after!? Love how calm and soothing the room is now compared to the dumping spot it was before.
Mid Century Modern Living Room
We thought we'd have completed the major house renovation for this year's party but the budget says different. This room was originally the back porch of the home in the late 70's when our parents built it. Then Mom and Dad added a few extra kids to the family so our dad turned it into the "Arizona room", air conditioning free. (Dad!–what were you thinking!? 😉 When my husband and I bought the house about 6 years ago, we tore out the original dining room bay window and added a mini split AC unit to make the space livable. It's been our kids' playroom but we recently gave them my craft room (sob sob) so they could have some privacy with their friends.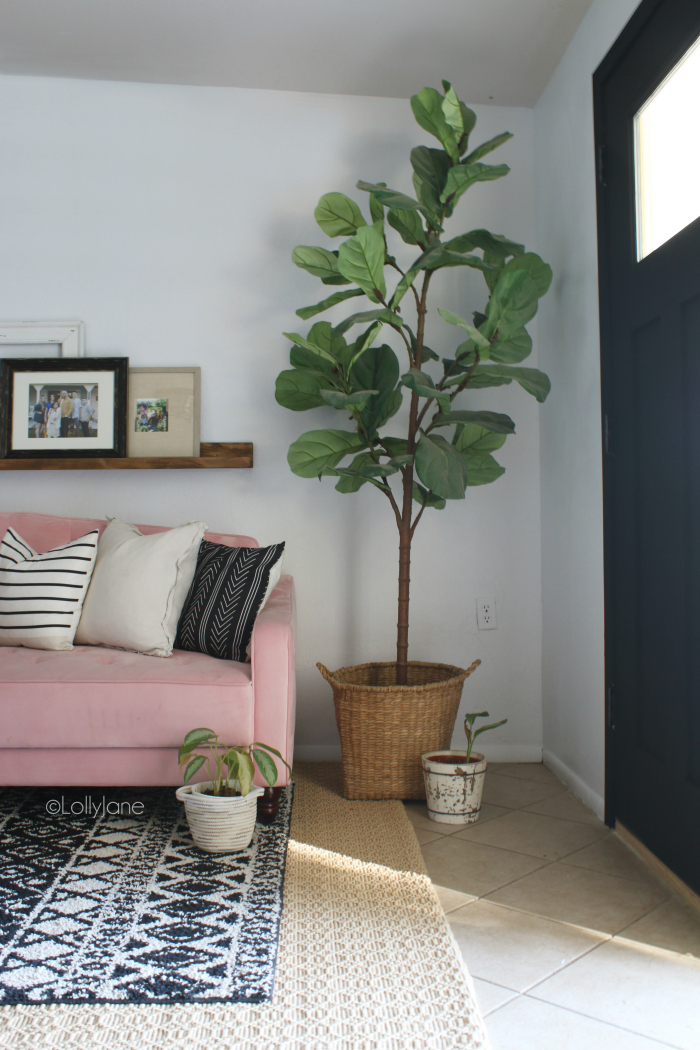 I still have plans to keep simplifying the other side of the room to create a functional work space for myself but for now, I really love how a fresh coat of paint and new art ledge cozies up the room!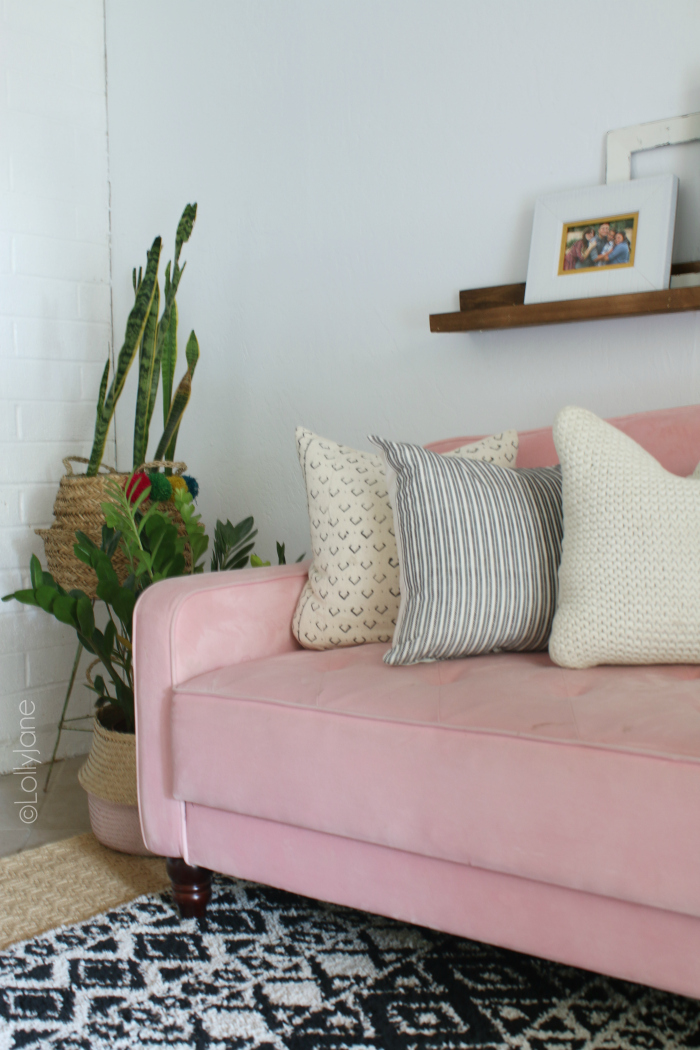 Best Paint Colors for Mid Century Modern Decor
Mid century modern was curated in the 1930's and was popular until the 60's. The known colors were earthy jewel tones of furniture and accent pieces with neutral wall colors. Mid century is known for its uncluttered overall feel and has a very simple look to it. To recreate the feel, choose warm, neutral paint colors for the walls and let the furniture make a statement.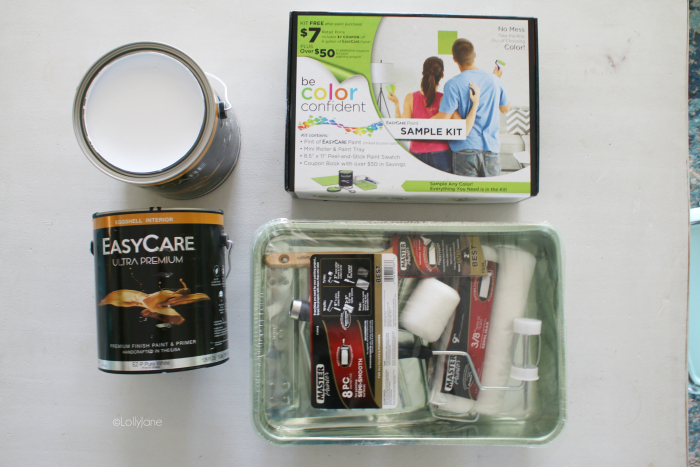 When I was choosing a color, I knew I wanted something light and airy but not stark white. I loved "EasyCare Paint Snow Cap" in eggshell since it's a subtle hint of blue instead of the bright blue I had in here before. It's the perfect color to really help your mid century modern furniture stand out which is a great combo since I loooove my pink tufted couch and knew it was going to stay in this space. I also love that EasyCare Paint is Asthma and Allergy friendly with low-odor, low-VOC and is 100% acrylic since my son has an autoimmune disorder. The paint-and-primer in one was an added bonus that didn't require more than 2 coats to save this busy mama TIME! The durability is superior and the smooth application created an impeccable finish.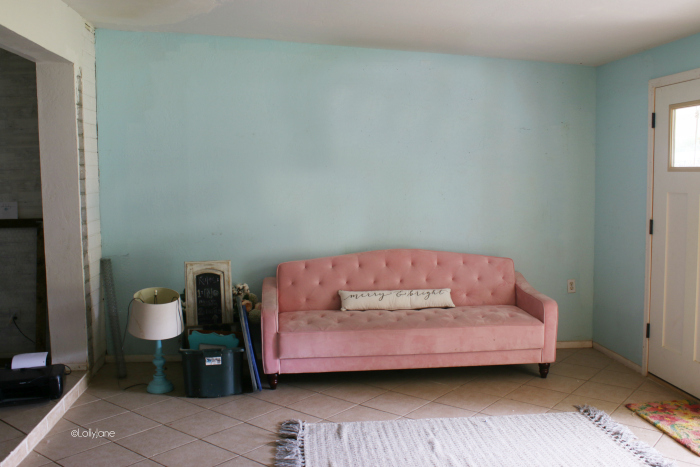 You can see the soft, icy blue color against the old color here and I love the warm hue it emulates.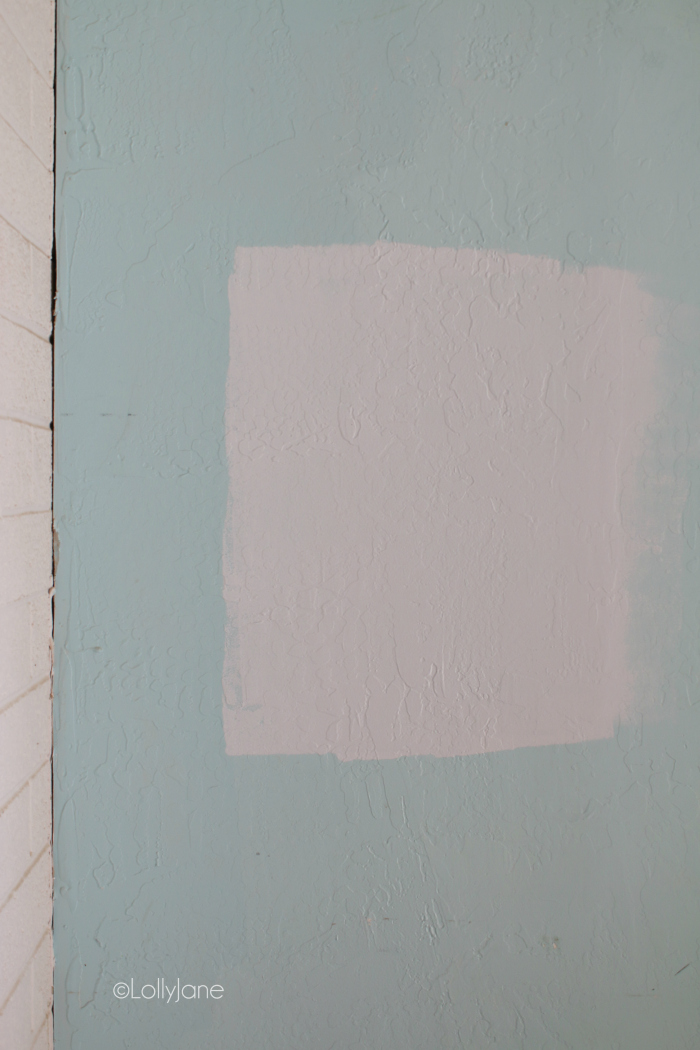 Here's the new color before I added the picture ledge. So clean and minimal!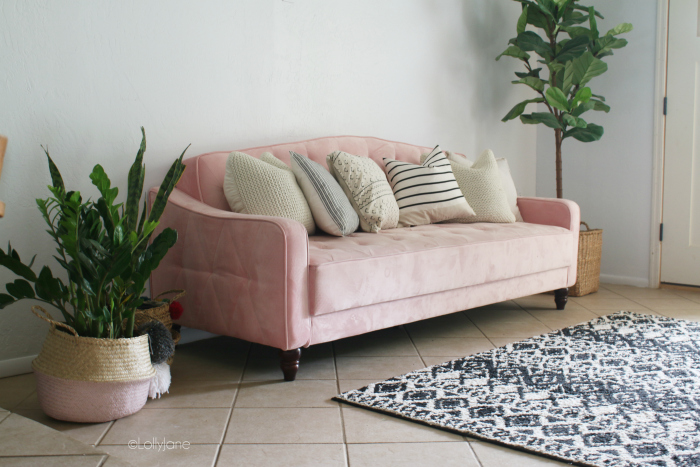 See the exposed brick to the left? That was the original porch, it's actually called slump block and I really like the texture it adds to the room.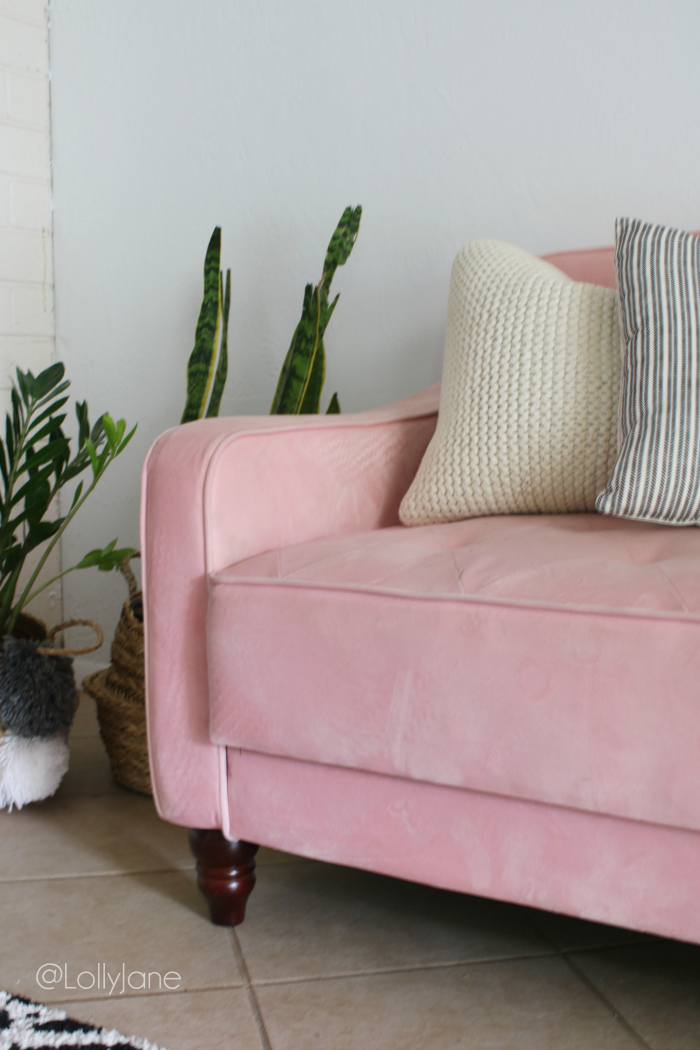 We decided to trim it out the pass through from the dining room into our new living room with wood then paint it white along with all the block. Something I've been putting off for six years, HA!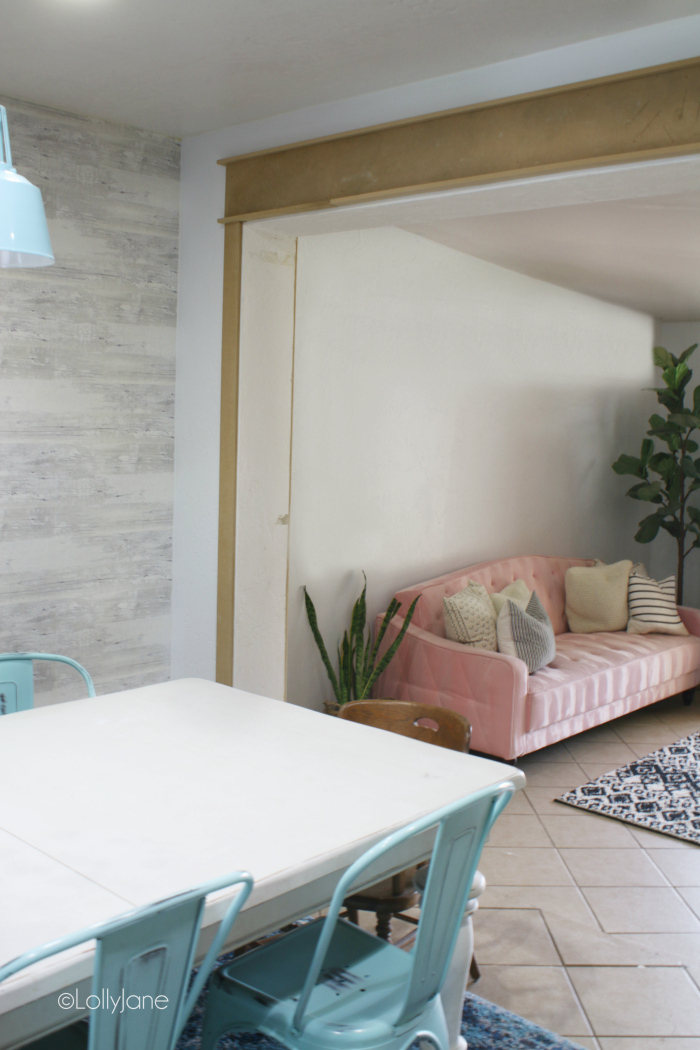 I kept thinking we would get to our renovation and replace that wall with a beam in the ceiling but until then, it actually looks presentable for the first time this decade!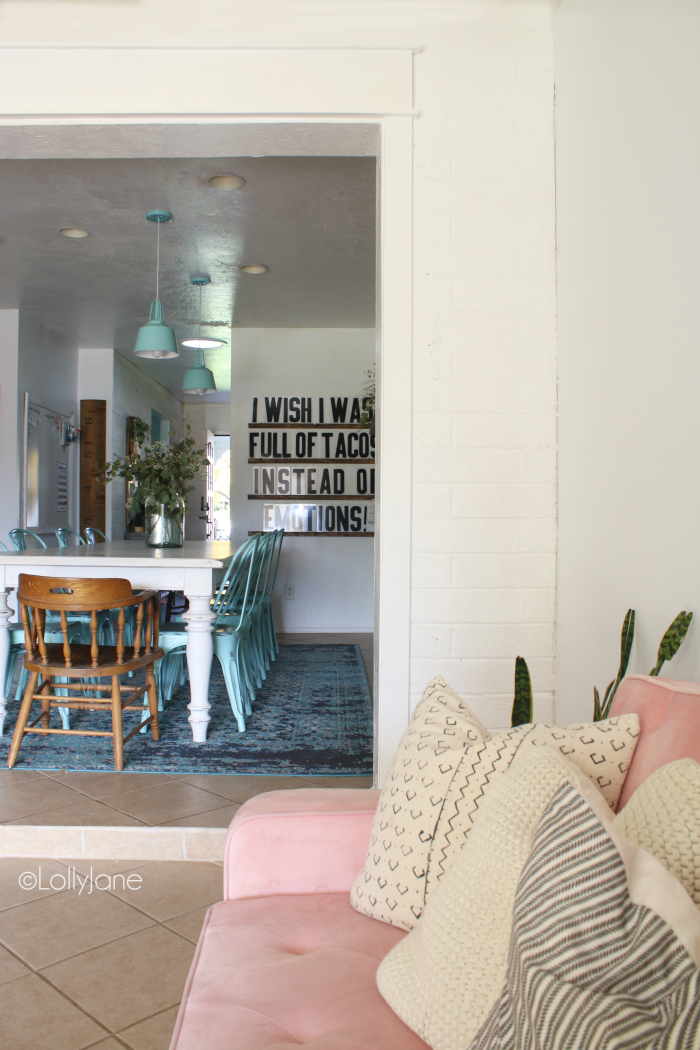 I added a simple wood picture ledge with family pictures above the couch and a jute rug to complete the space.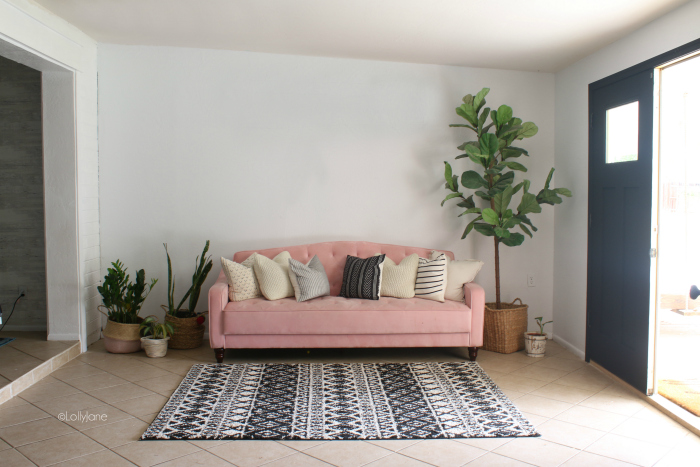 Not too bad for less than $200 for the total room makeover.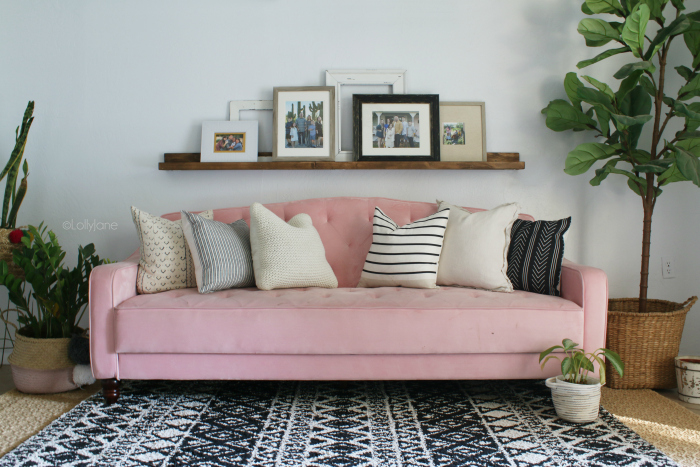 Mid Century Modern Decor Pieces
After we freshened up the walls and added the simple white trim, we added accent pieces and decor to the room. Some must-haves when incorporating mid century modern living room ideas are snake plants, straw baskets, wood tones, pops of pink, a fiddle leaf fig tree, floating frames, black and white pillows and muted rugs. If you're feeling bold, paint a door a dark shade like we did! I own zero black decor except for the aztec rug so painting the interior door black was a huge step for me! I need to add gold hardware to make it pop but for now, the space is done and we're loving having another room to lounge in.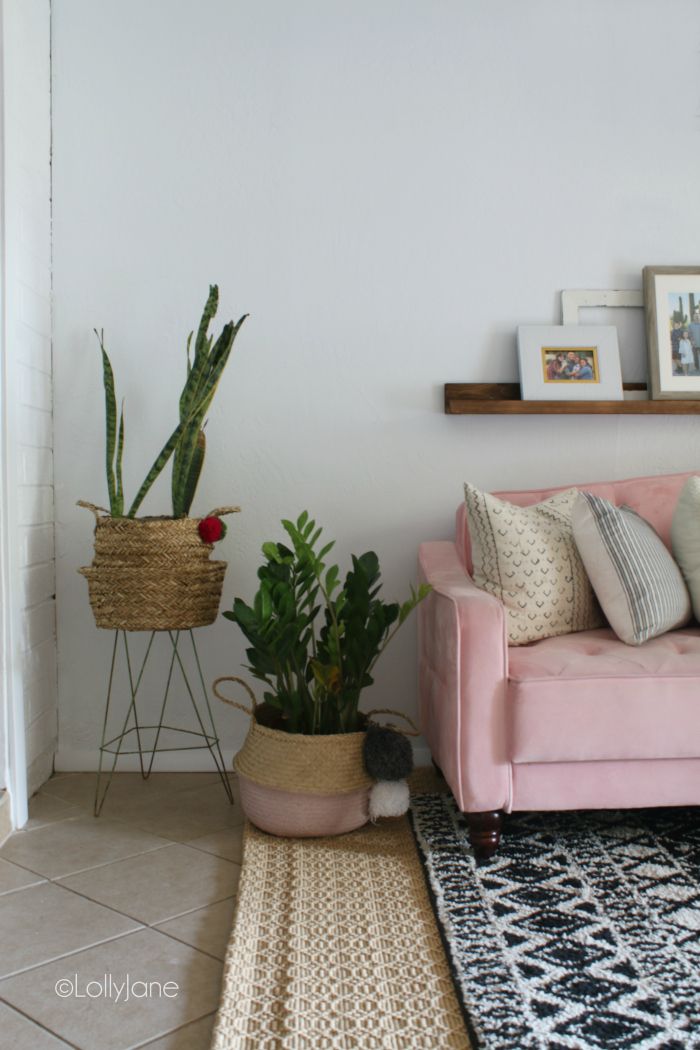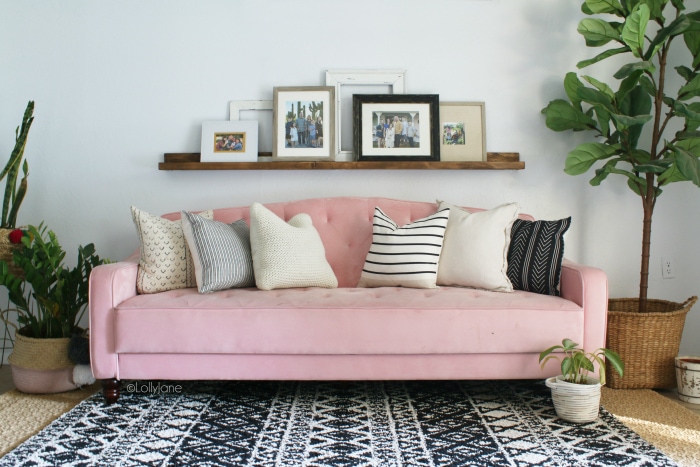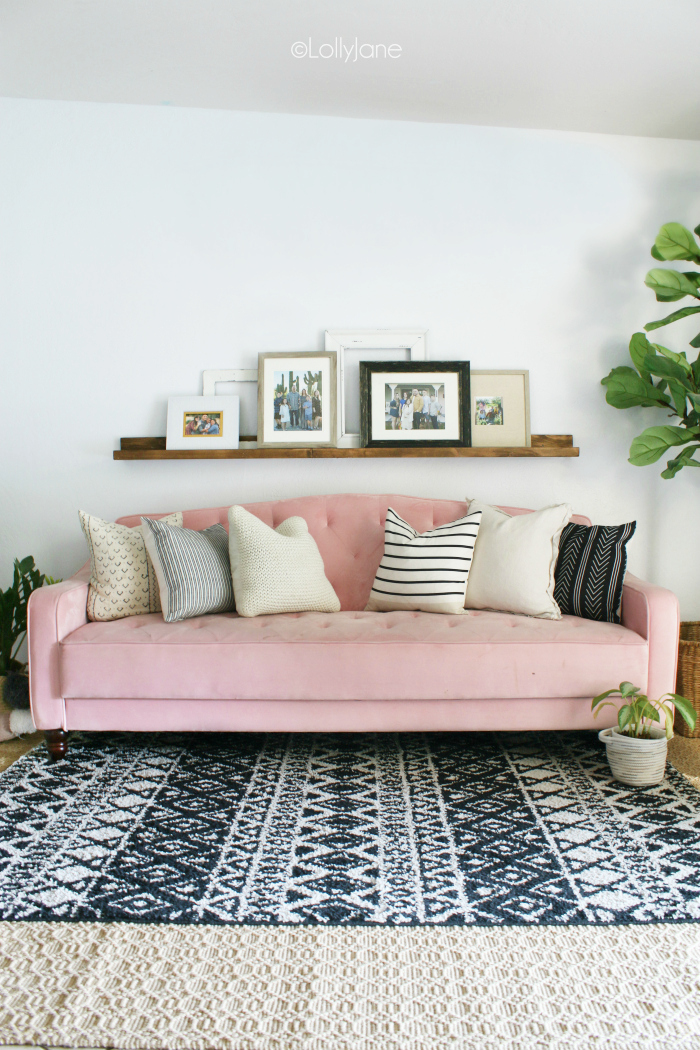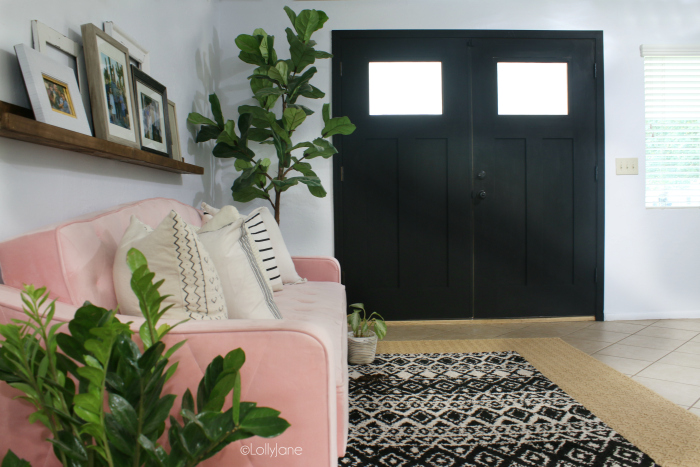 Big thanks to EasyCare Premium Paint and True Value for sponsoring today's post. As always, all opinions belong to us, see our disclosure here. EasyCare Ultra Premium Paint is available at True Value stores nationwide and many independent paint and hardware retailers. Visit the Store Locator on www.TrueValue.com to
find a retailer near you.