top 10 books to have in baby's library
This is a sponsored post written by me on behalf of Disney Baby. All opinions are 100% mine.
Having a new baby in our house means lots of holding, cuddling, hugging, and kissing… often by her older brothers but mostly by ME! I love my one on one time with our new daughter in between the running the older kids to school and playdates or the daily frenzy of feeding/bath/bedtime. Now that she's 4 months old and becoming attentive of her surroundings, our favorite mommy + daughter time together is reading.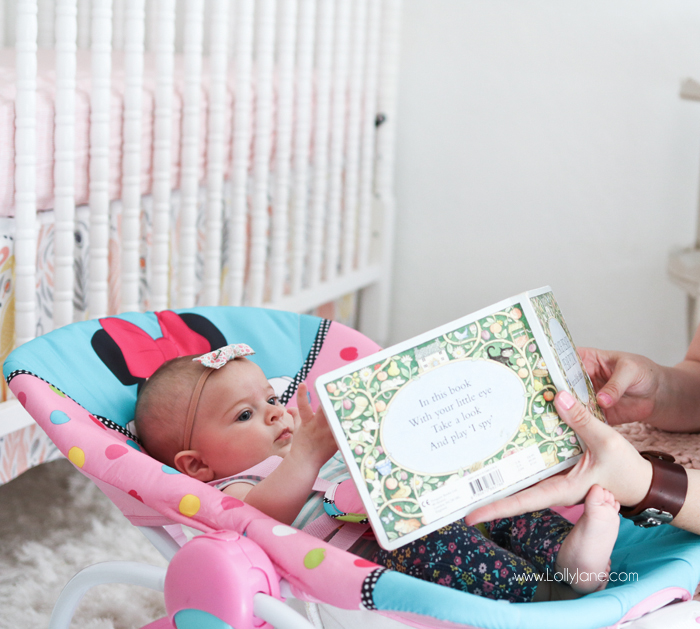 Both of her big brothers were early talkers and I attribute that to lots and lots of stories each night and she's got her sweet coo's down as I read from the pages.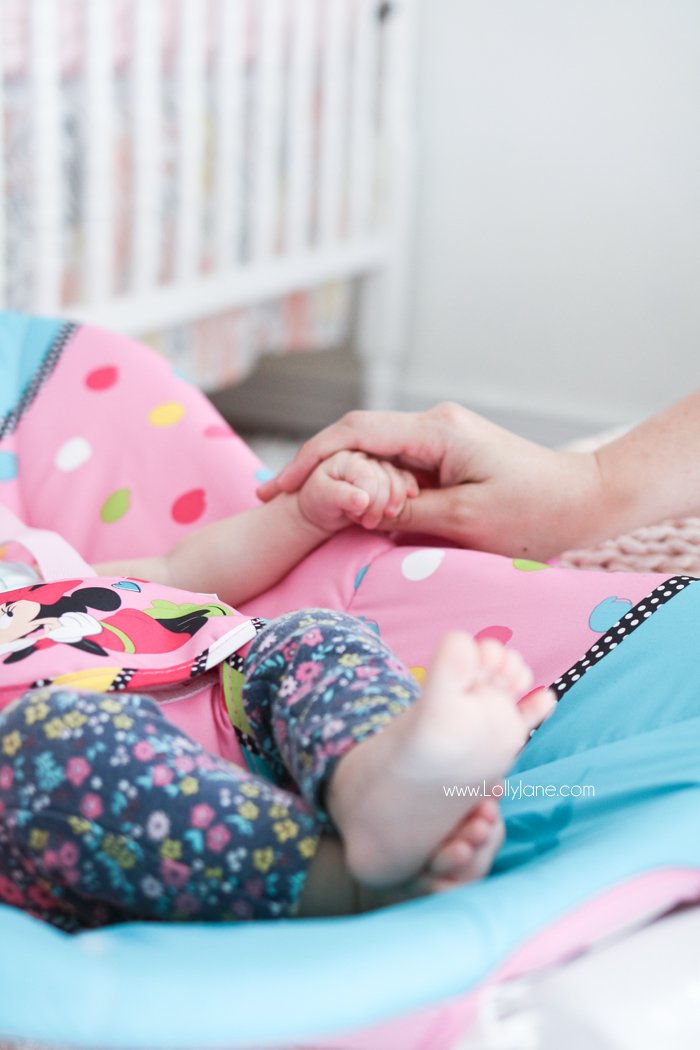 Sometimes I feel like a total fool reading so loud but the more animated the story, the bigger the grins and giggles from my little miss!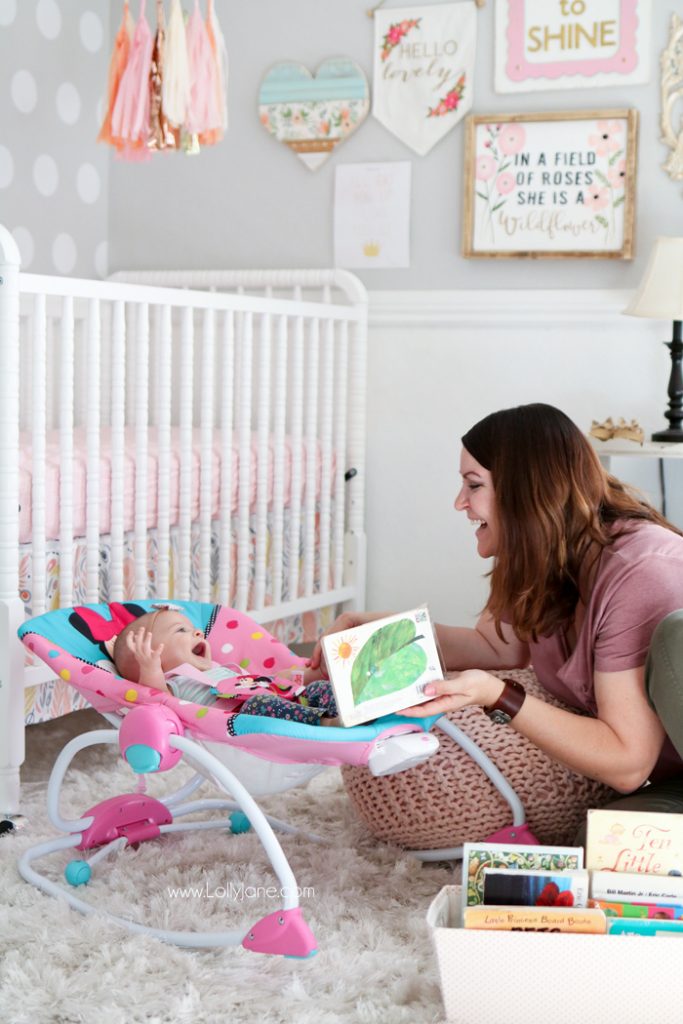 Here's our list of favorites that are tried and true since we became parents almost 6 years ago that are now well versed and well loved. 🙂
TOP 10 BOOKS FOR BABY'S LIBRARY:
Good Night Like This by Mary Murphy
Ten Little Babies by Gyo Fujikawa
Each Peach Pear Plum by Allan + Janet Ahlberg
Brown Bear Brown Bear by Eric Carle + Bill Martin, Jr.
The Very Lonely Firefly by Eric Carle
First 100 Words by Roger Priddy
Are You My Mother? by P.D. Eastman
Love You Forever by Robert Munsch
That's Not My Puppy by Fiona Watt
Goodnight Gorilla by Peggy Wrathmann
I have to also include PETS by Tony Ross (pictured in the tote) since this is our go-to book when my kids ask why we can't have a pet. Haha! 😉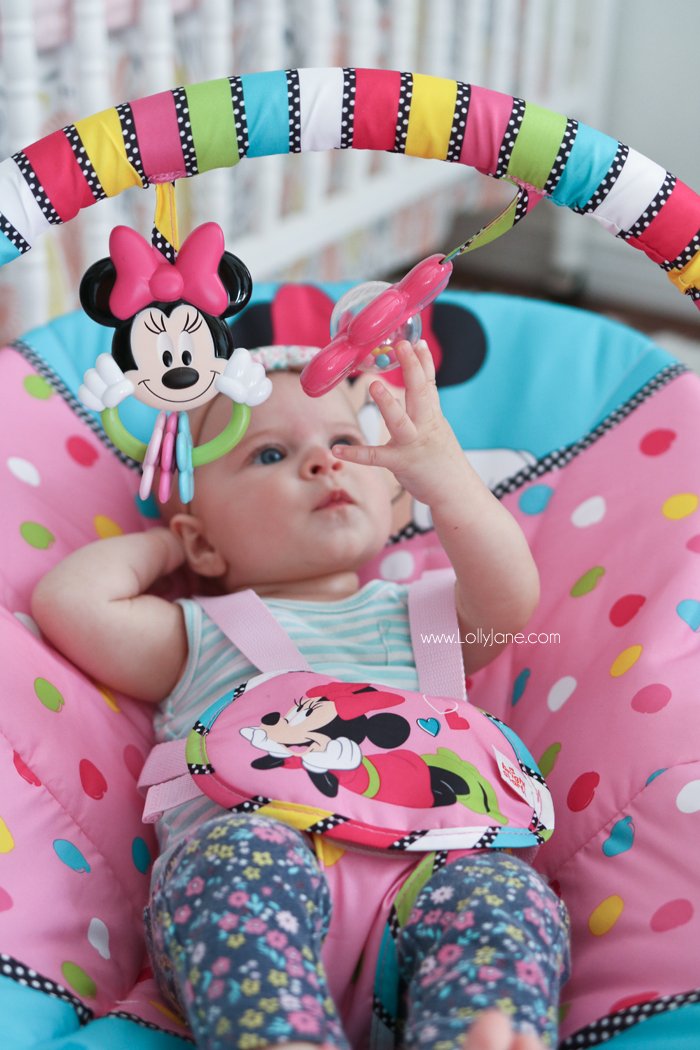 A handful of these books are available at Walmart and so is this fun Minnie Mouse Peek-A-Boo Rocker in the Disney Baby Minnie Mouse line. Because our girl is a mover and rolling over like crazy, we love the 5-point harness that keeps her snug while listening to momma read… or while she gets giddy reaching for and batting at the hanging rattles. Letting her wiggle in her rocker helps these special moments last during story time.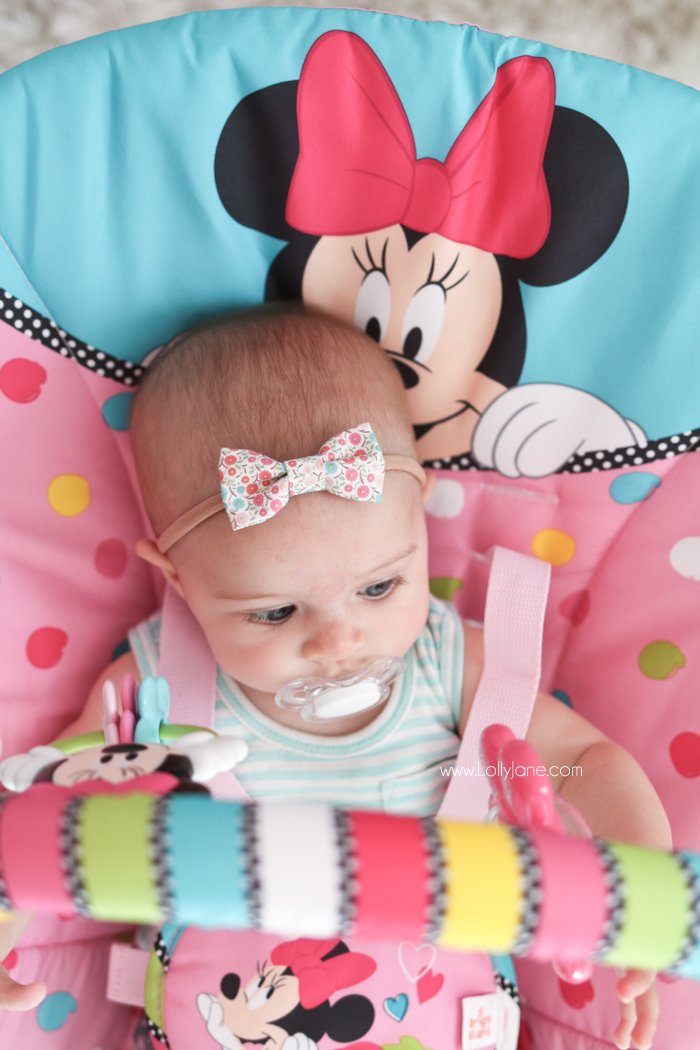 We would love to hear your favorite stories to read to your own littles!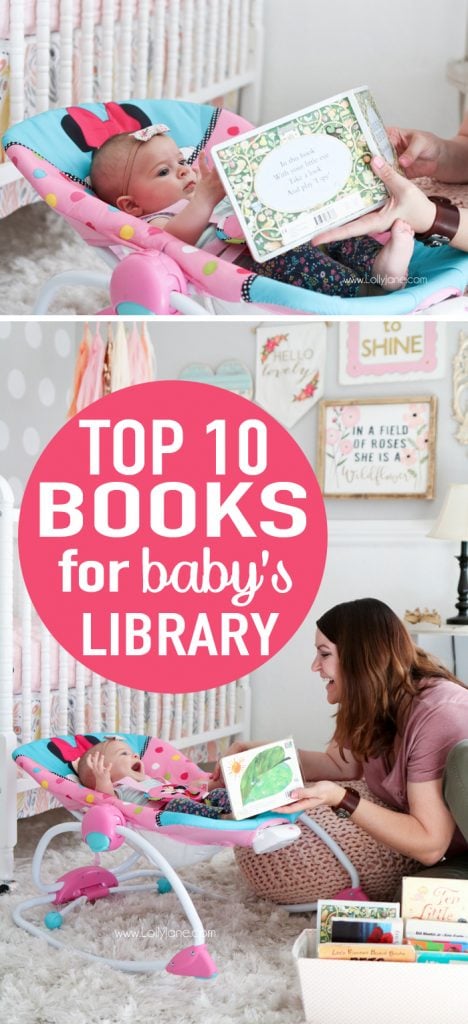 Disney Baby at Walmart