Hey friends, are you following us on Instagram and Pinterest? We update daily!
We are SO excited to finally share my farmhouse dining room reveal that we've been sharing sneak peeks of for the past month. In July, we started with our faux wood wallpaper then installed DIY farm house shelves.
>>Here's the BEFORE: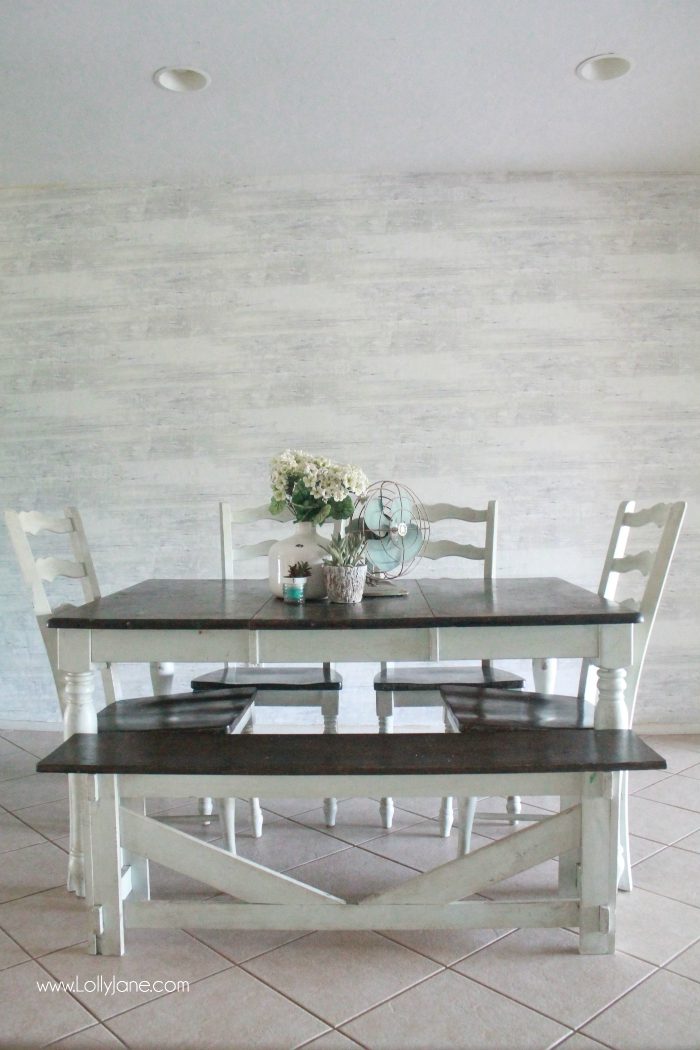 >>Here is the DURING: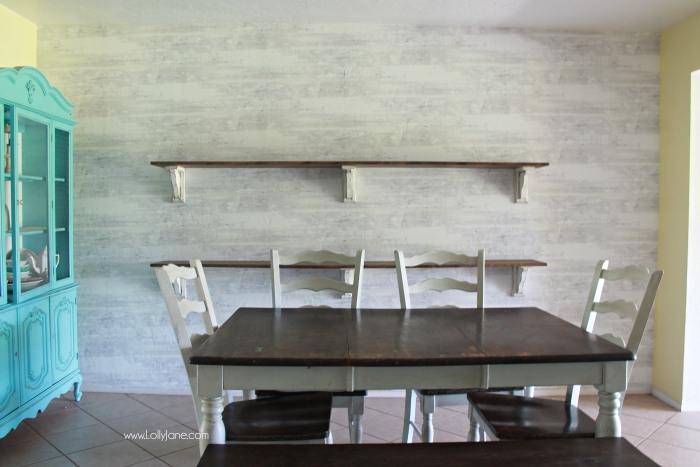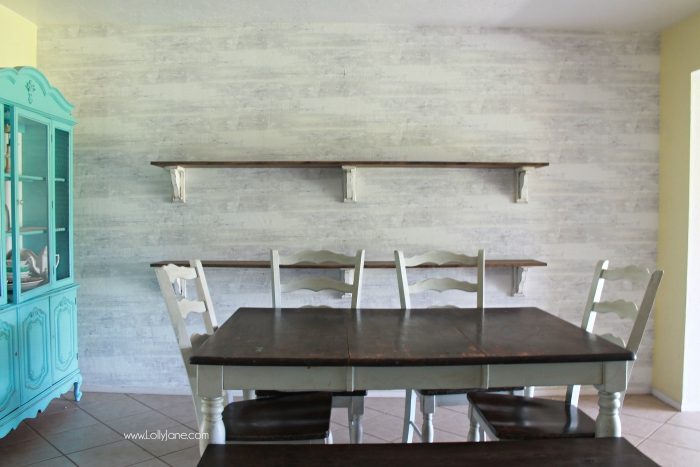 We've been waiting for the perfect lights to share the final touches on our new and improved farmhouse dining room. We're super excited to introduce you to Feiss Lighting from Del Mar. Yay!
>>Here is the AFTER: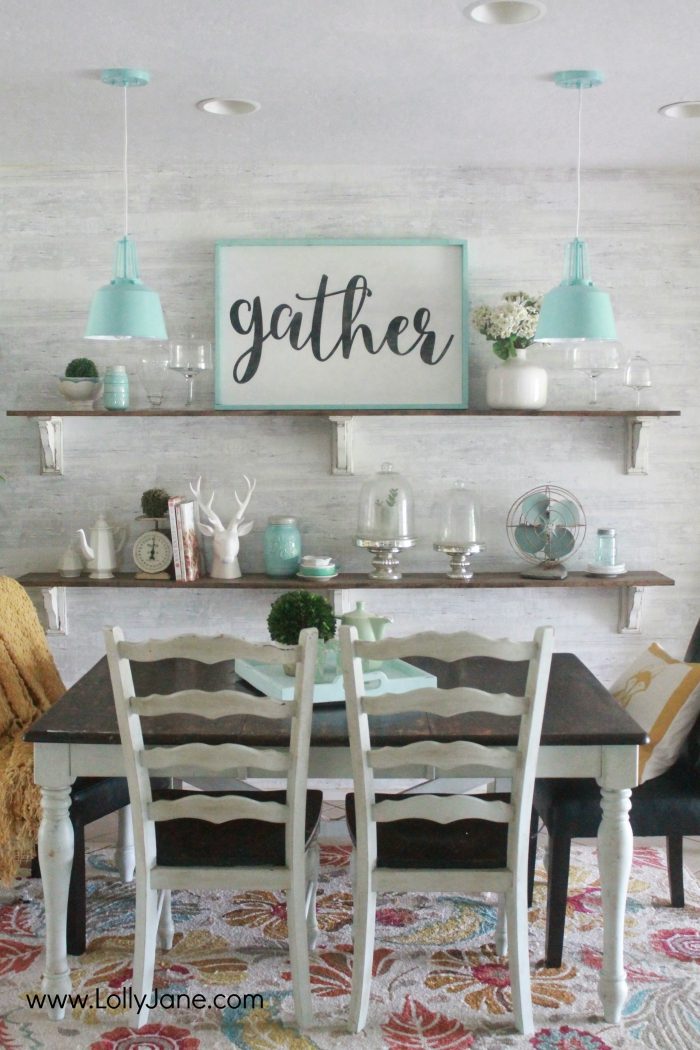 Did you notice those gorgeous aqua light pendants? They're Feiss Lighting from Freemont P1305SHBL-F from Del Mar and we couldn't love them more! //Rug source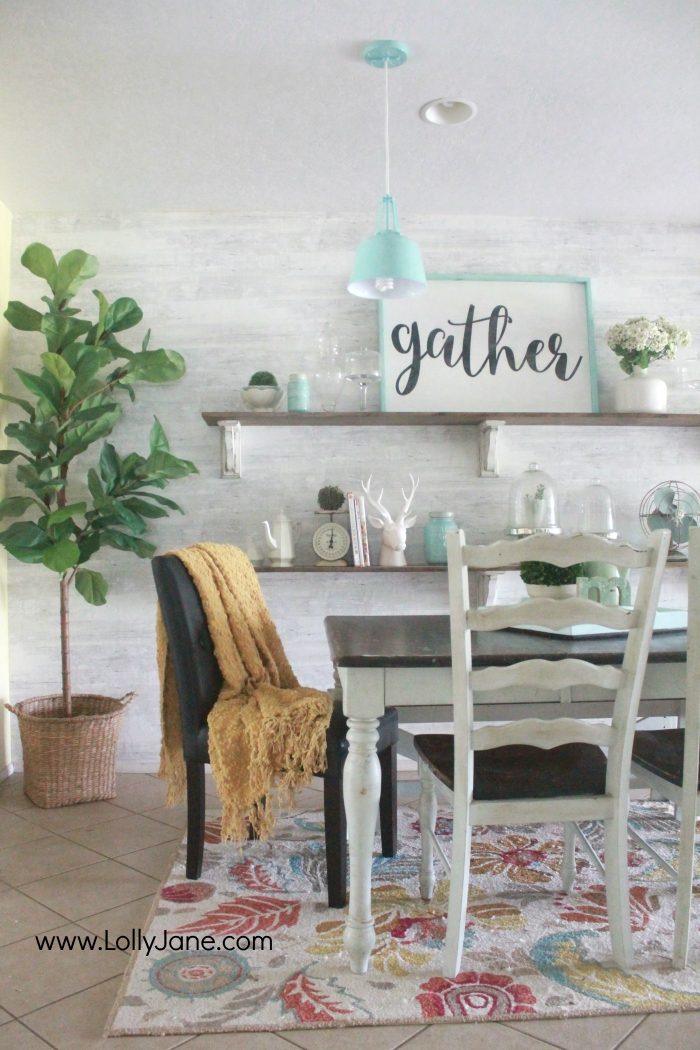 They add the perfect finishing touch to my room, take a look around.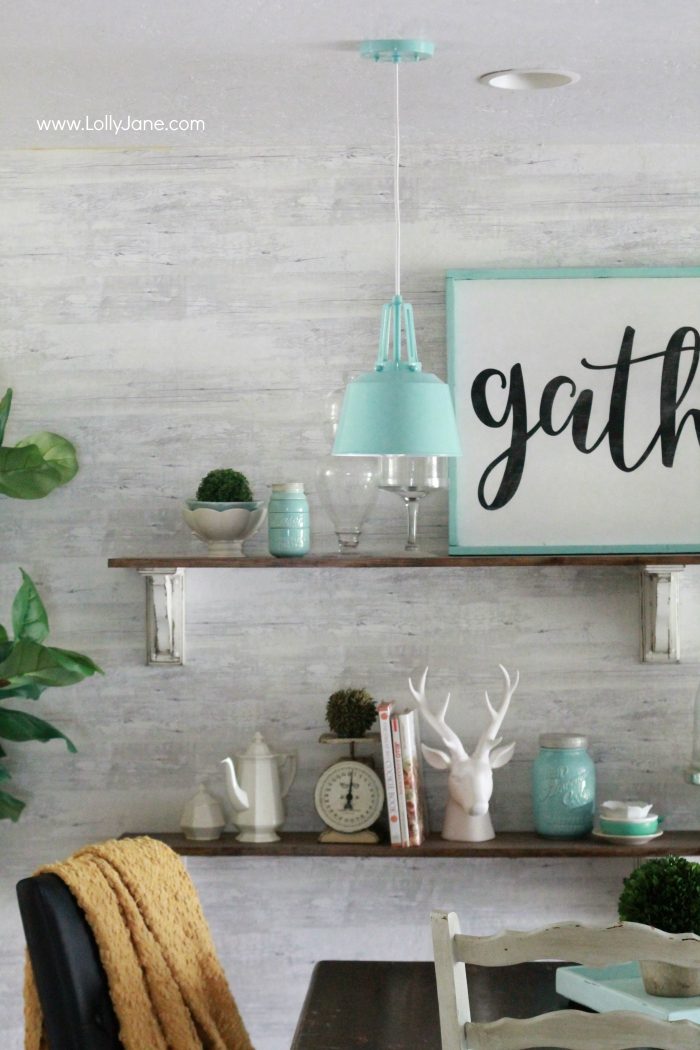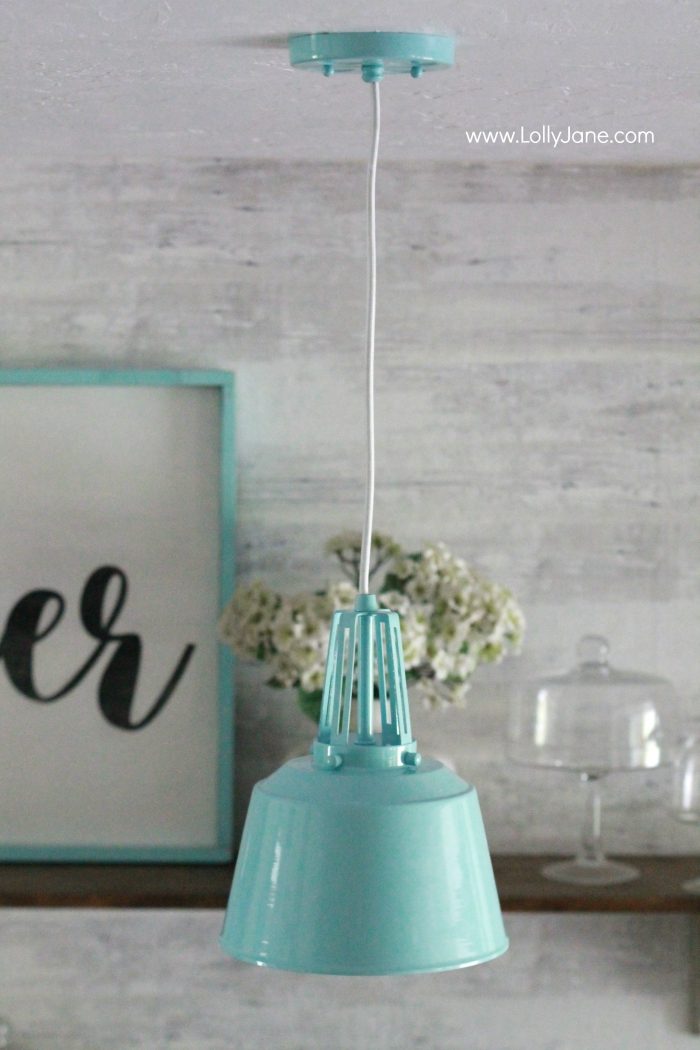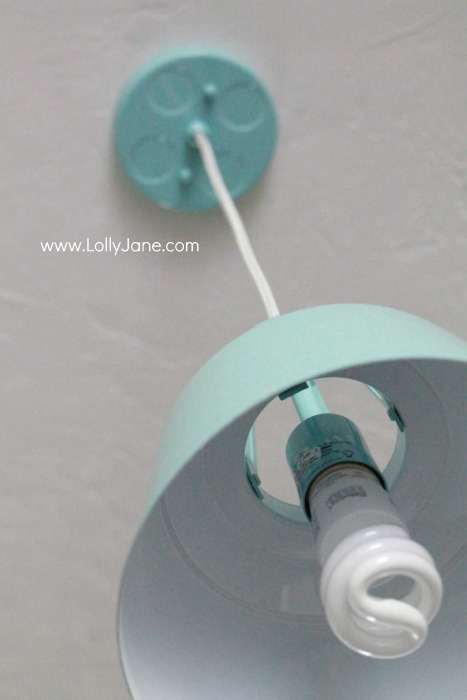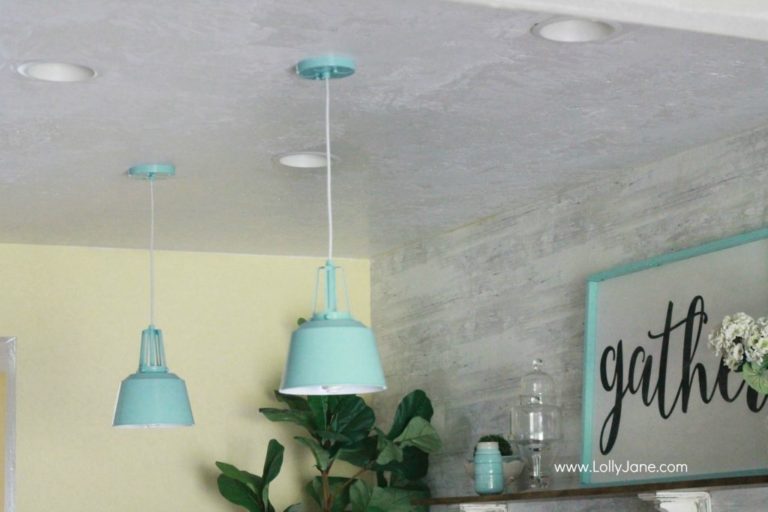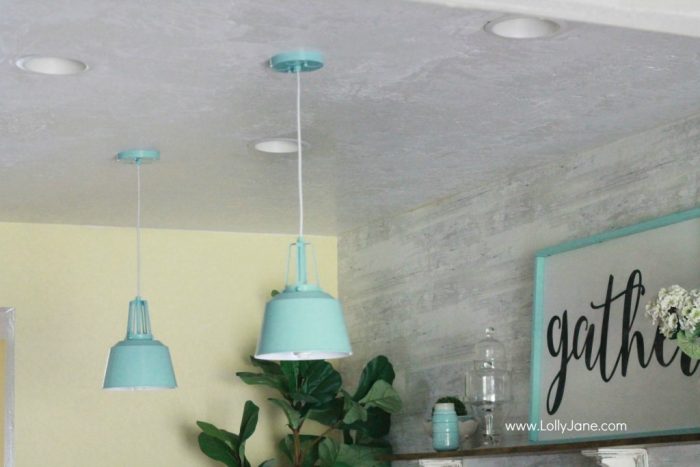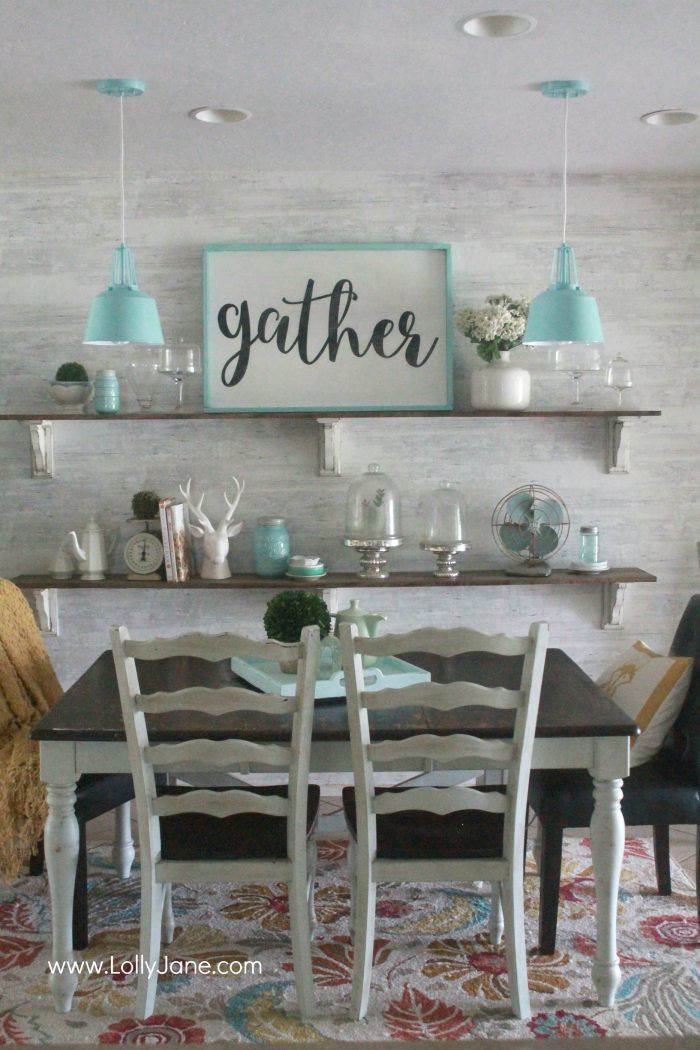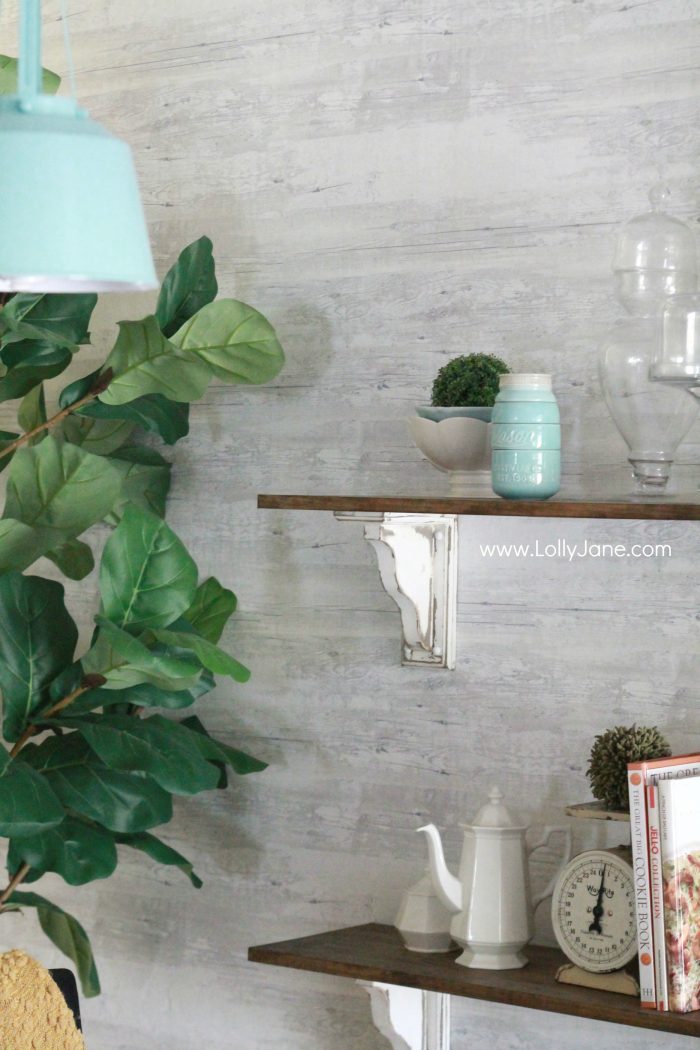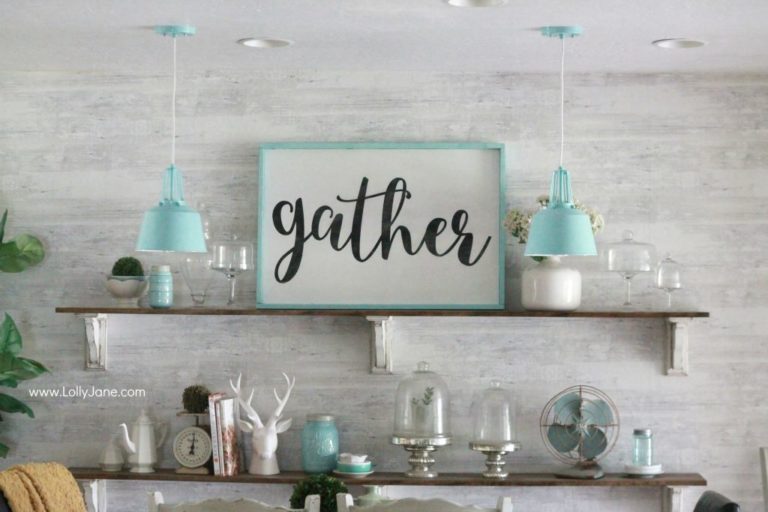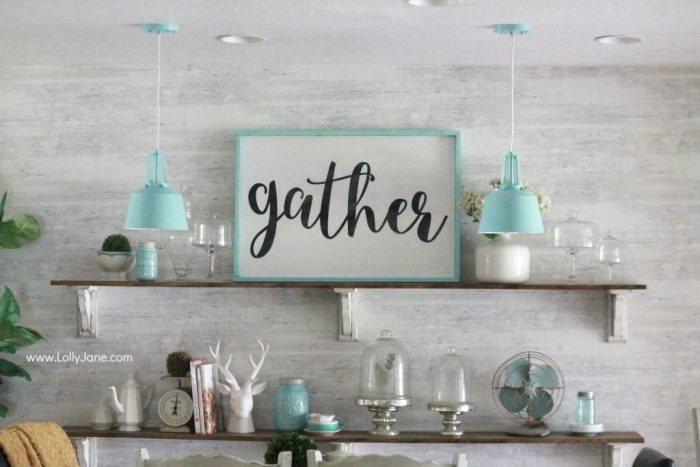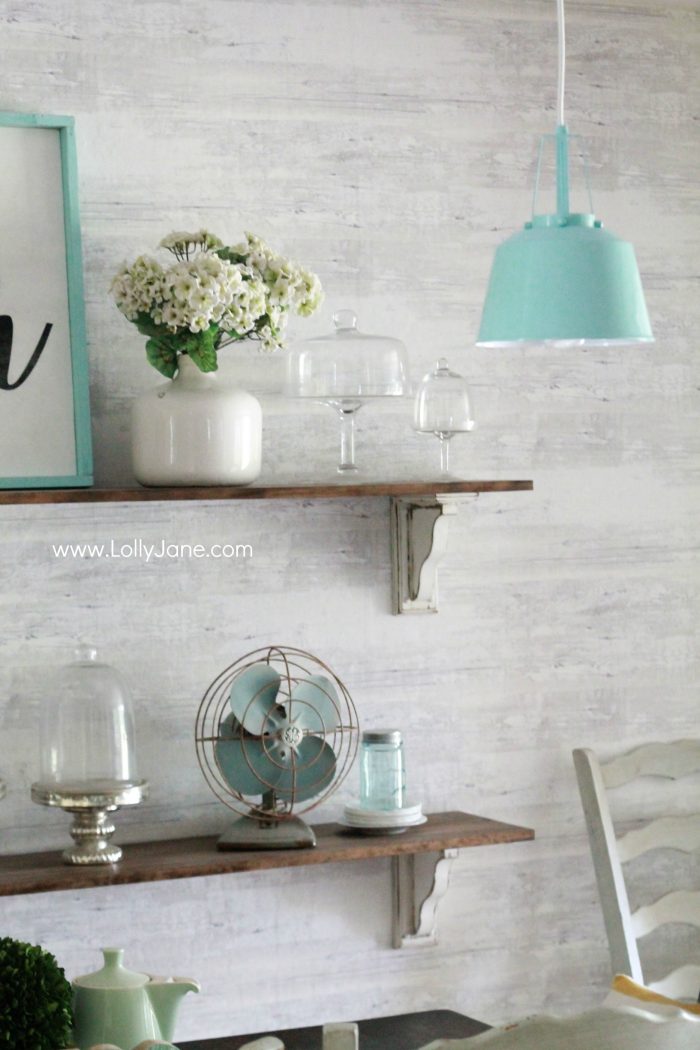 We hope you've been inspired! Big thanks to Del Mar Fans for providing us lights to finish up the room! Thank you for supporting that keep LJ rockin out free tutorials and ideas for you to enjoy!
Want your own aqua pendant? Head to Del Mar's Facebook page to snag one now! Giveaway runs now through the 18th, good luck!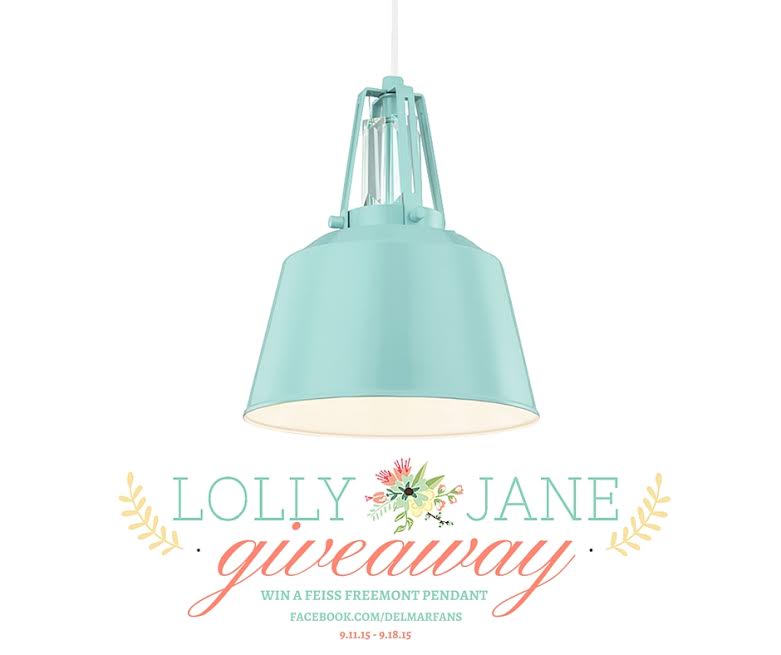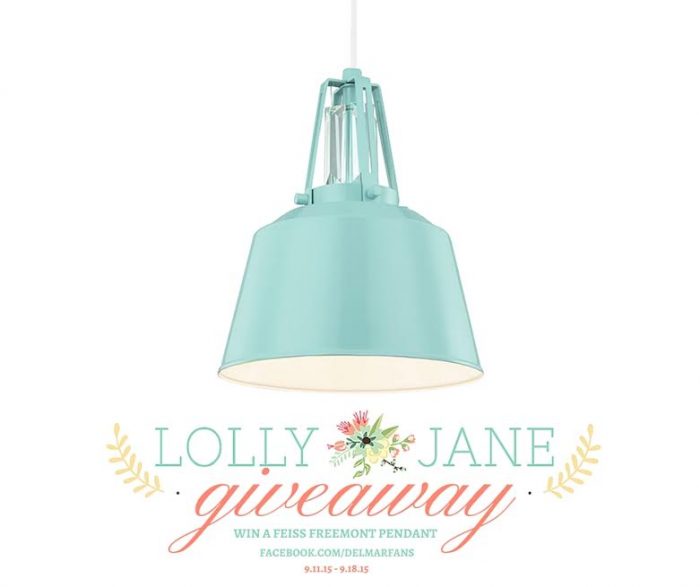 Check out where this dining room started! We applied this faux planked wallpaper,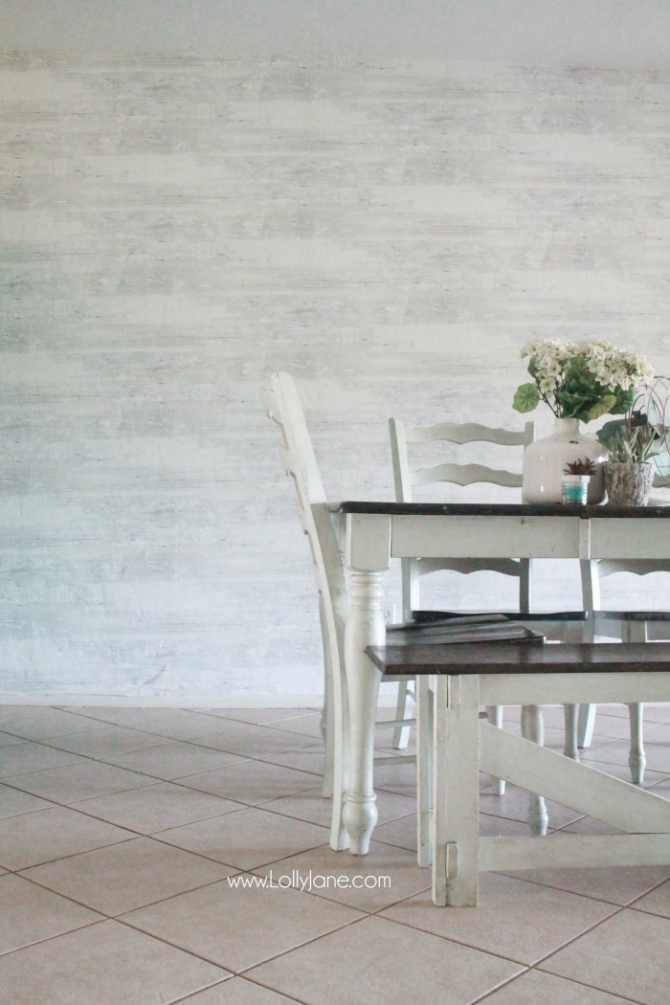 then added these easy DIY shelves,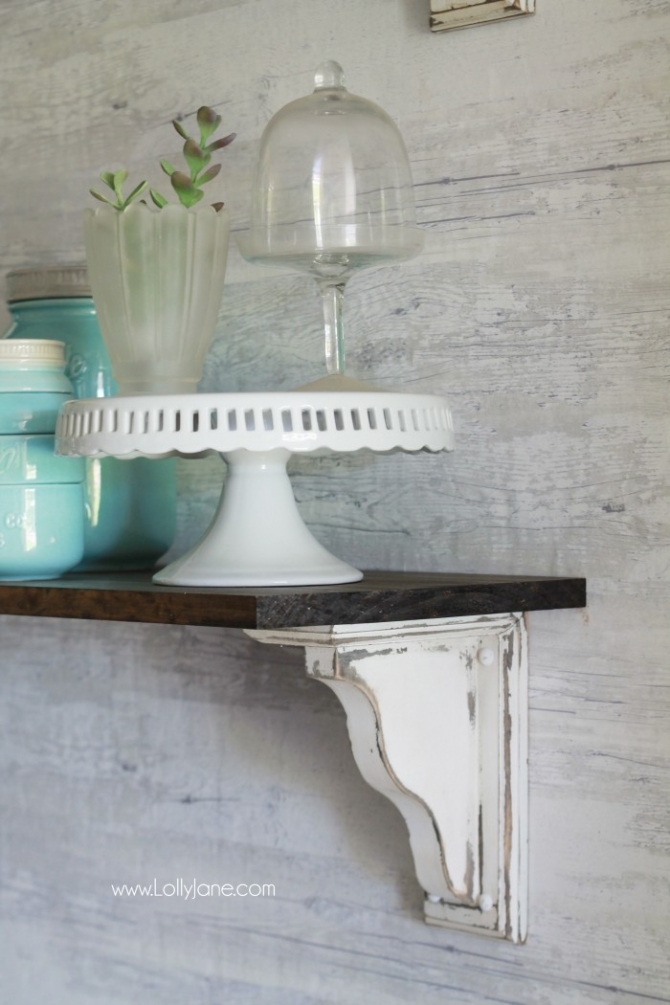 plus we sell the distressed Gather sign, a Lolly Jane original. Visit our shop to snag your own!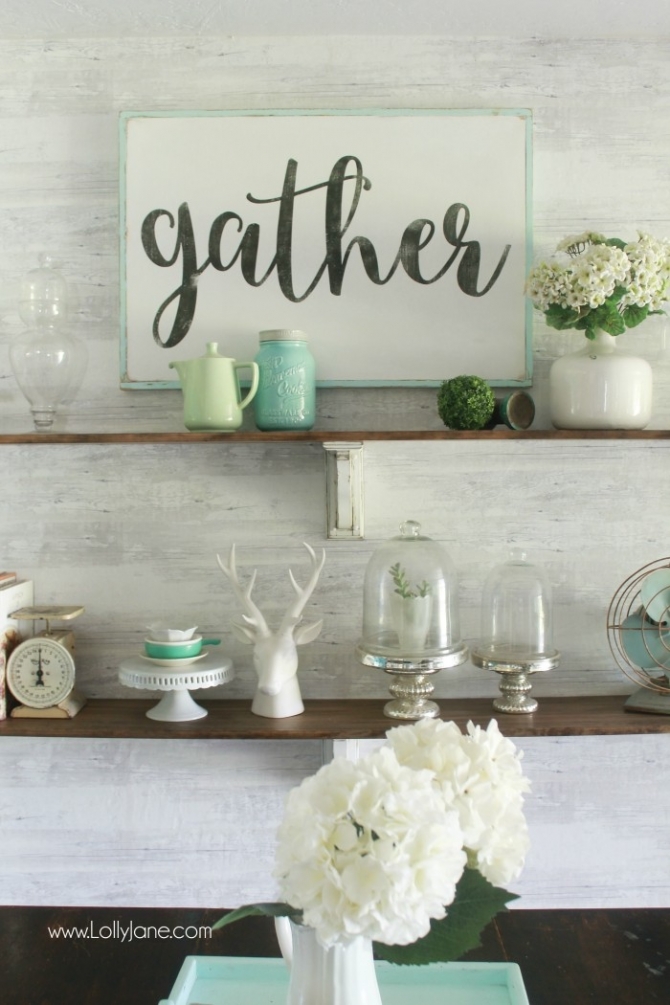 FREE EMAIL COURSE
5 Low Cost Tricks to Make Your House Look Like $1 Million
It's Lolly Jane's 5 FAVORITE Tricks to spruce up your space affordably.

Don't miss these!