I Chews You zombie valentine
Who says Valentine's Day has to be all about the girls?!  I love a good zombie flick as much as the next guy.  Yes, I'm serious.  Me and hubby are die hard 'Walking Dead' fans and I couldn't love it more!  He's in it for the gore, I'm in it for the back drama.  The gore I could do without but it's fake so it doesn't bother me.  Zombies are all the rage right now, don't know why they're suddenly super trendy?  Hubby's been watching zombie movies for years!  So I thought it's be fun to make a tasteful zombie valentine, these "I chews you" gum printables are just that, zombie themed but without the gore and guts!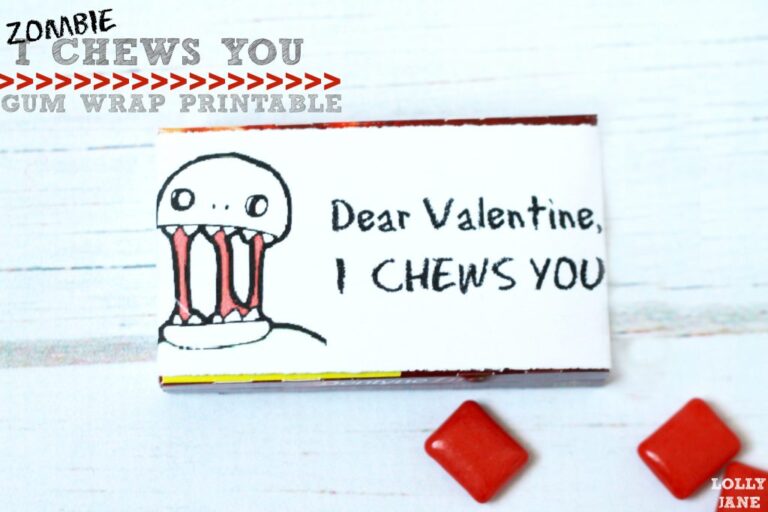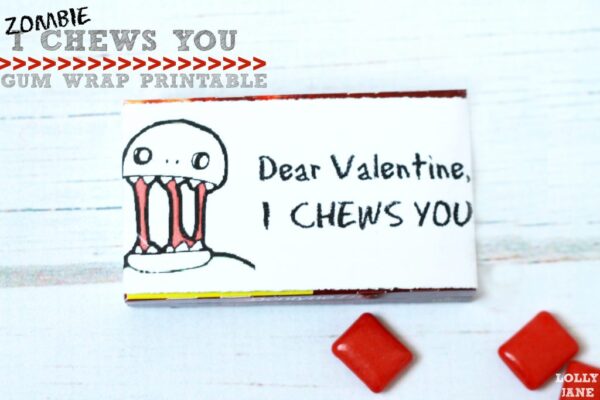 This is super easy to assemble and your only cost is a pack of gum!  I used Dentine's cinnamon ice since it's red and whipped up a FREE printable, printed it on my home computer, washi taped the back of it and you're ready to hand these out to that zombie lover in your life!

Here's the free gum wrapper printable!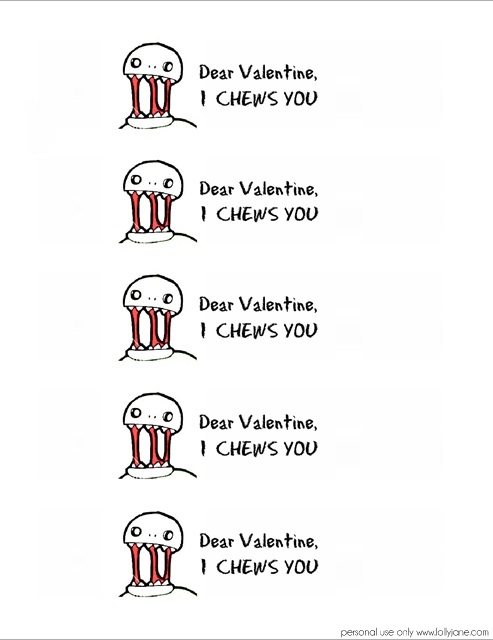 Just right click, save and print, (or download for FREE here!)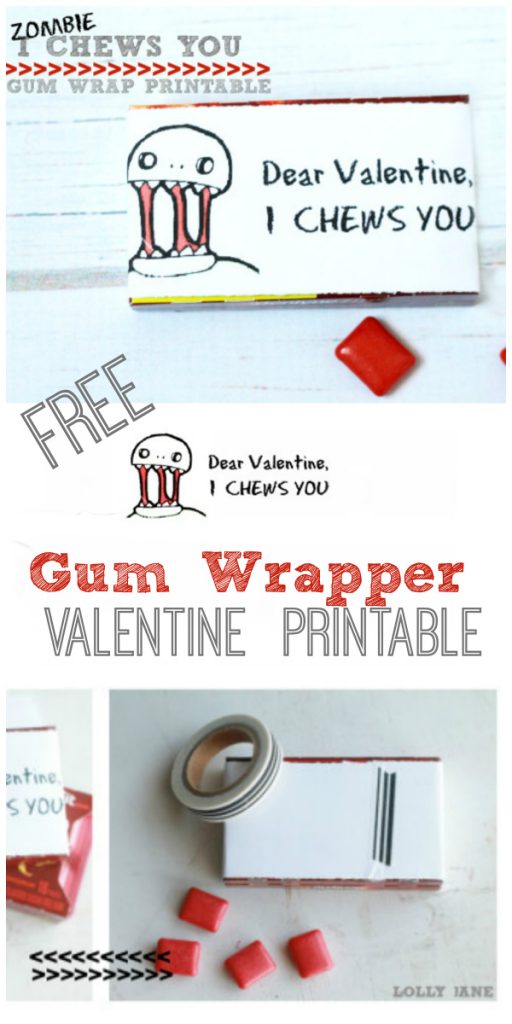 For a non-zombie valentine idea, click HERE.  Tons more Valentine decor ideas HERE, we also update our VDay pin board daily!  And if you're not a candy Valentine lover, check out our roundups like 21 non candy Valentines!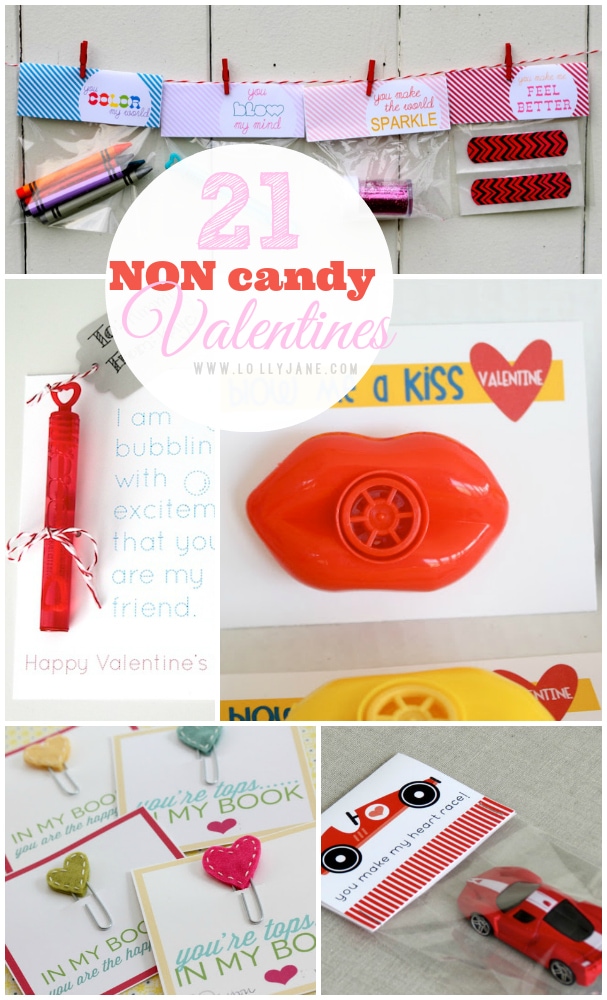 xo