How to Layer a Coverlet Like a Boss
This is officially the ultimate farmhouse master bedroom. every detail is so full of farmhouse style. Learn how to layer a coverlet like a boss and style farmhouse master bedding with cozy linens and a herringbone coverlet.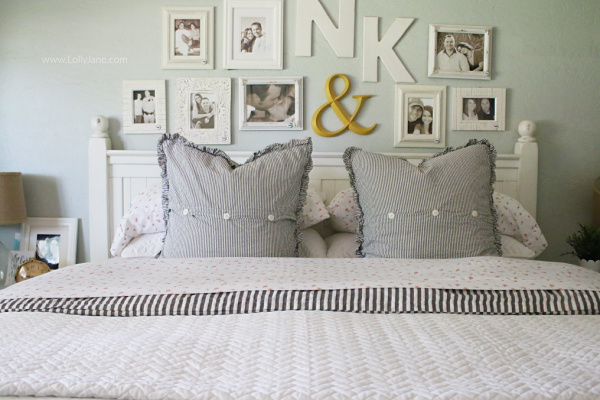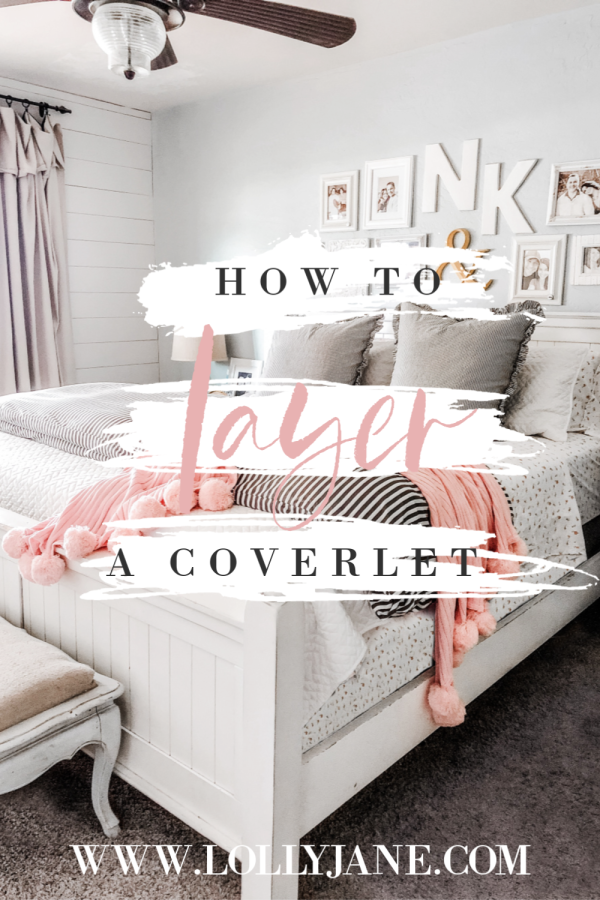 I was so excited to get my first coverlet for my master bedroom. I've used a duvet for our whole marriage (16+ years now) but am going to be honest, I wasn't sure exactly what a coverlet was and how it was used but when I spotted this herringbone pattern coverlet, I decided to give it a whirl.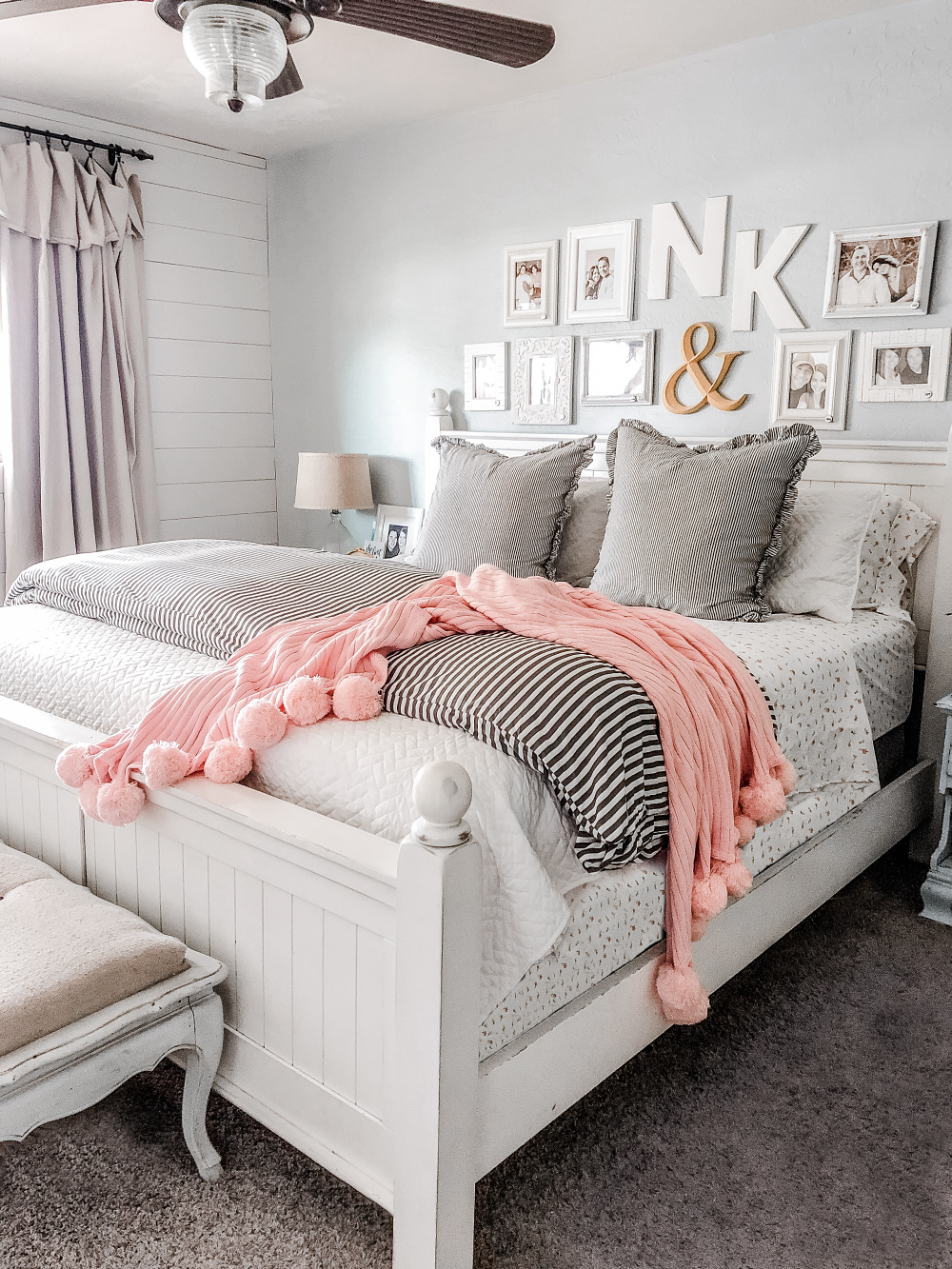 I did some research on layering a coverlet to see what I preferred but since I love my existing duvet, I figured out how to layer a coverlet with a duvet to fit my style. I'm definitely not a professional bed maker but I do love an inviting bed and now mine is super cozy. If you're looking for tips to style a coverlet too, hopefully this helps you! Leave any questions in the comment box so we can help each other out 😉
What is a Coverlet?
Is a coverlet a quilt, a comforter, why are there so many names for blankets!? A coverlet is simply a lightweight, non-reversible bedspread. It's typically woven or quilted. The purpose is to add a decorative layer over thicker comforters or duvets. Since they often have a thin layer of batting in them, you can use it as your main blanket over sheets. I get cold easy so I prefer my duvet, even when it's triple temps at midnight here in Phoenix. #whatswrongwithme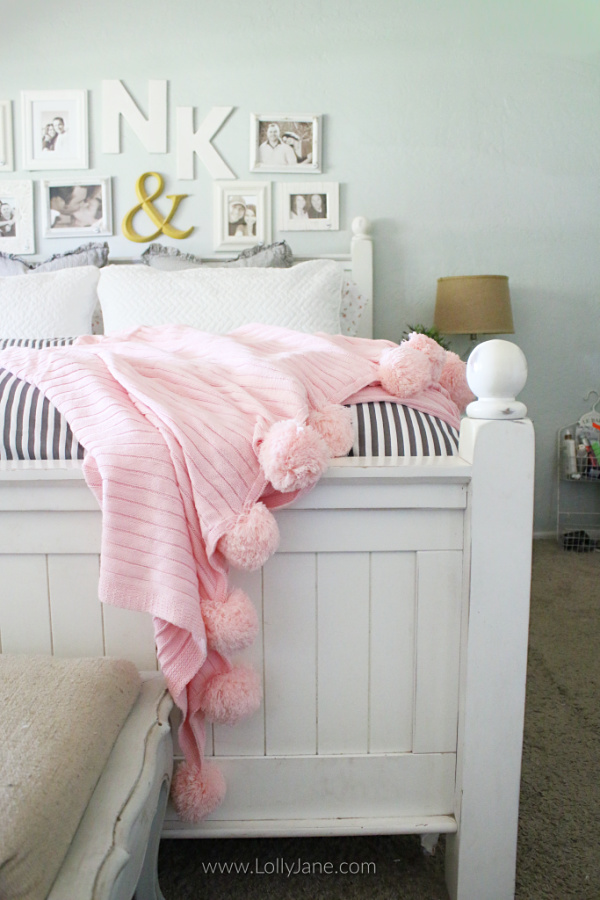 Be sure to check out our other ideas in this space:
How to Layer a Coverlet
After playing with different looks, I decided the look I prefer is to simply triple fold a coverlet and lay it across the duvet-made bed. The herringbone quilted coverlet provides texture to the bed and dresses it up. I love how bright the bedding is now and the muted pinks from the sheets. Want to copy the look? Here's a step-by-step on how to layer a coverlet with a duvet:
Place the fitted sheet on the mattress, making sure it's nice and tight.
Lay the top sheet (design side down) over the fitted sheet. Tuck the bottom corners in, if you prefer, I like mine open for my feet to "breathe".
Lay the duvet over the top sheet.
Triple fold the coverlet, lay across the middle of the bed.
Fold back the duvet and top sheet 14-16″ down, making room for the pillows.
Style your pillows to your preference. (Two ways shown below.)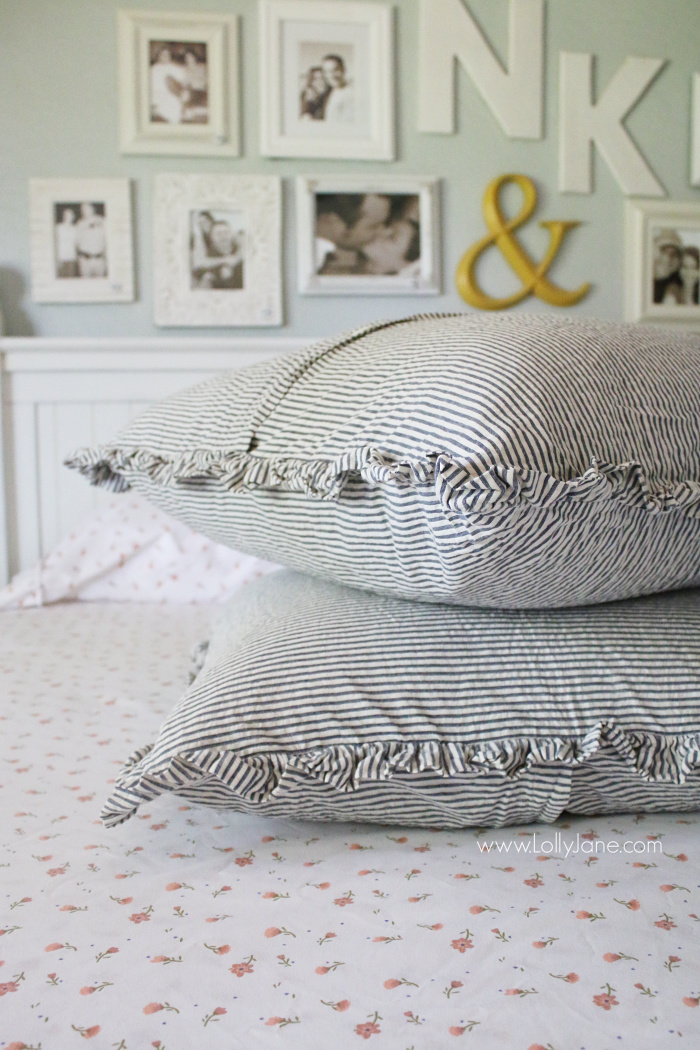 Style 1:
Stack pillows, place shams in front: Place the pillows matching the coverlet on bottom then stack pillows matching sheets on top, place Euro shams matching duvet in front of those. Don't forget to karate chop the shams!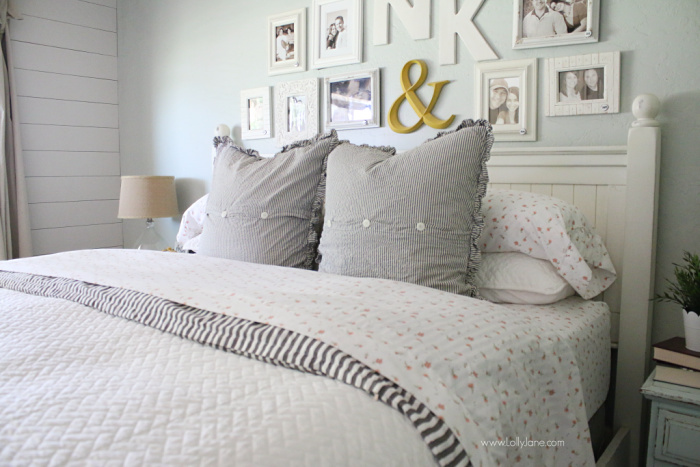 Style 2
Layer the pillows going forward: start with Euro shams in back, sheet pillows then coverlet pillows in front.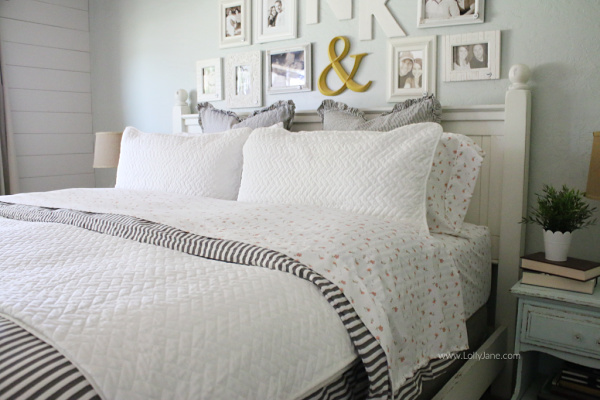 Style 3
Here's another option to style the coverlet + duvet combo: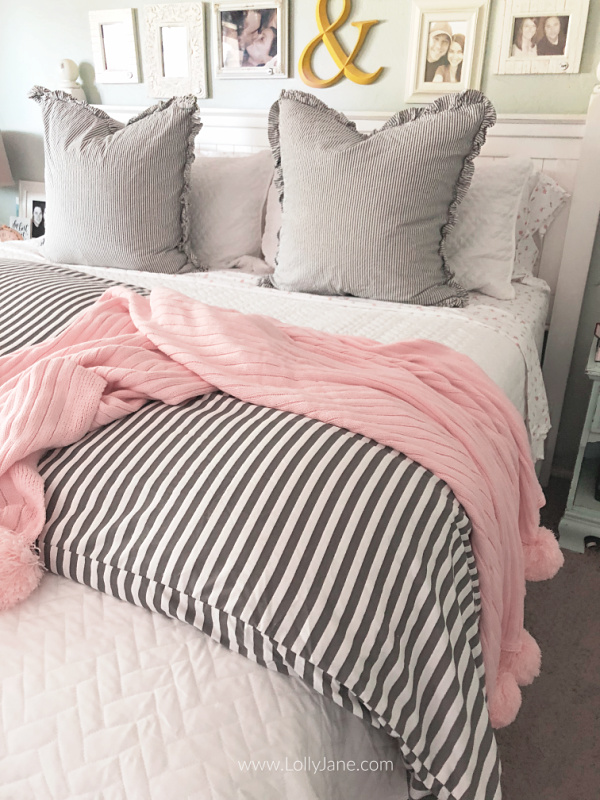 Lay the coverlet on top of the top sheet (top sheet facing down).
Fold back the sheet & coverlet 1/3 way down.
Fold the duvet into thirds and lay it across the middle of the bed.
Style your pillows to your preference. (Two ways shown above.)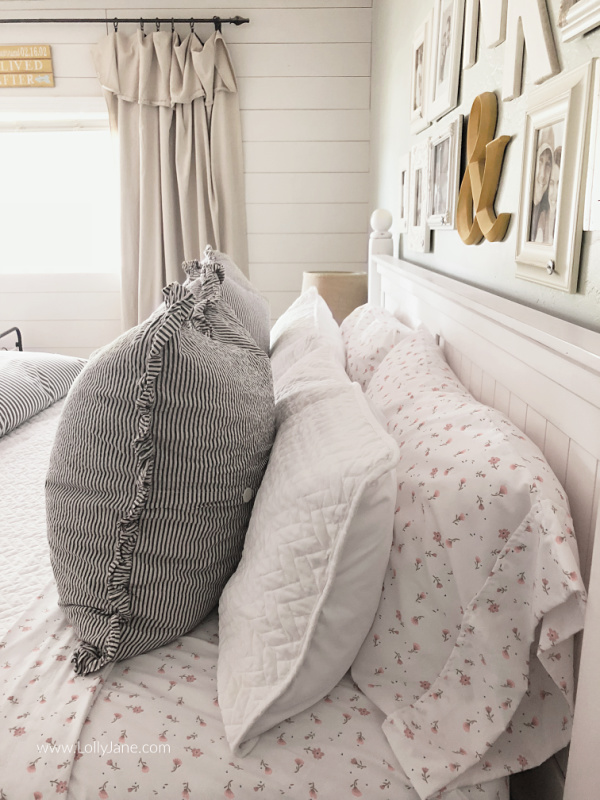 Is that helpful? There are several ways on how to use a coverlet on your bed, this is the one I found easiest, to just add it to how I normally make my bed. If you want to sleep under the coverlet and not the duvet, I would simply swap places with the coverlet and duvet so your coverlet is folded down with the top sheet and the duvet is triple folded in the middle of the bed.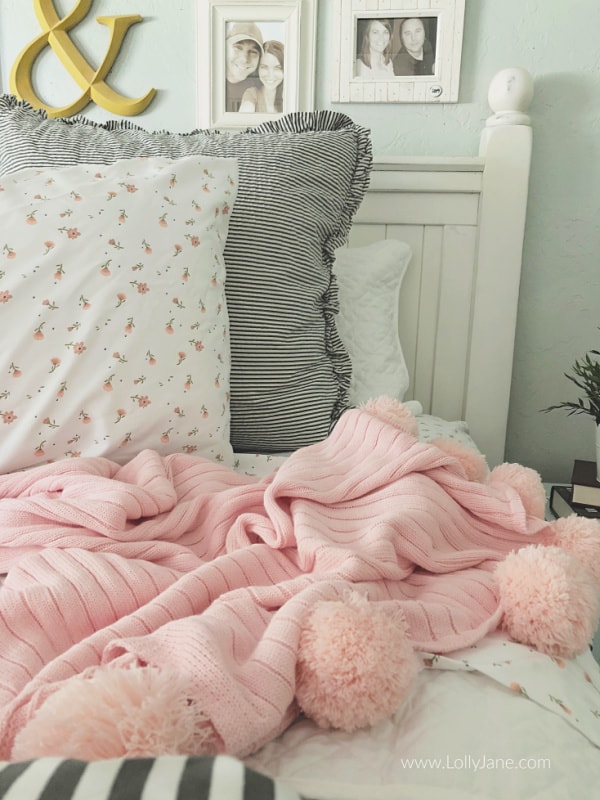 Shop This Look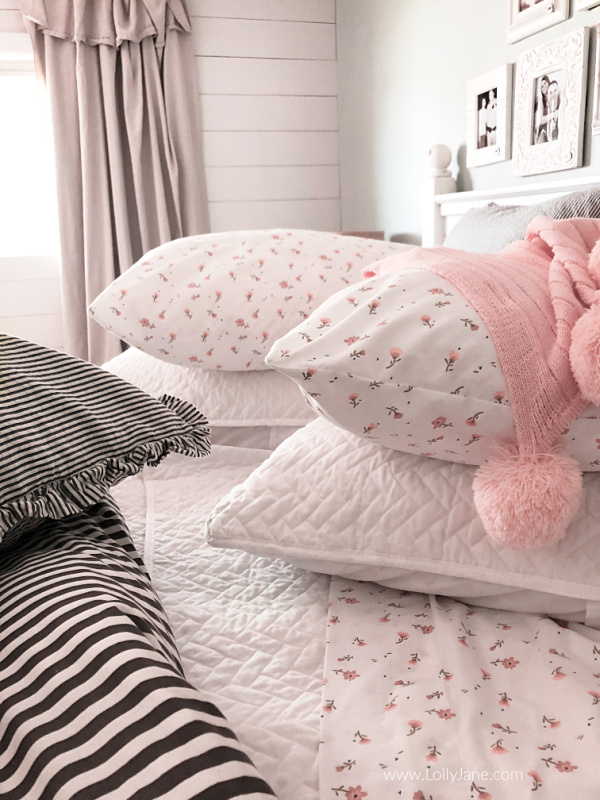 Do you have any tips for us when it comes to adding a coverlet to your bedding?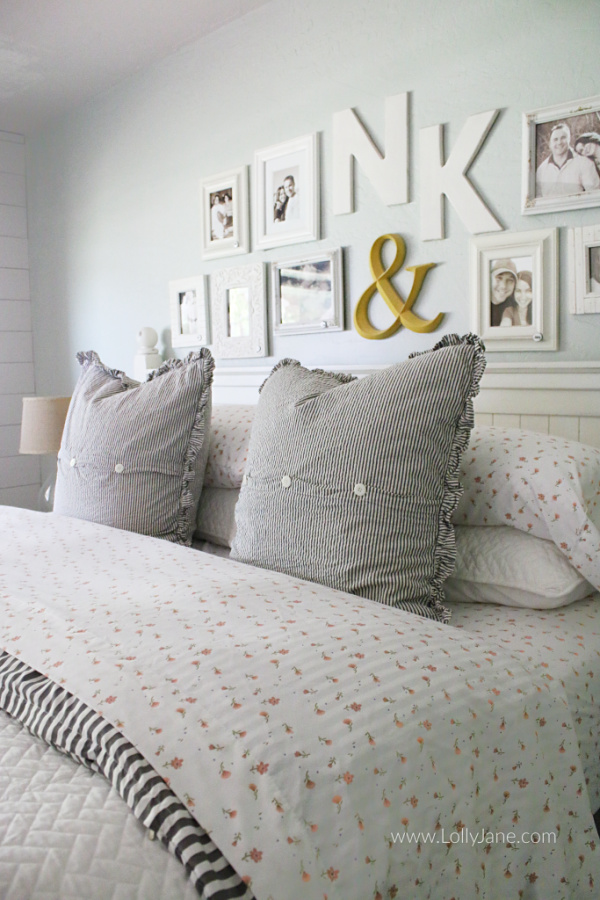 How do you typically make your bed? Please PIN so your friend's can learn how to style their bedding too!