Mother's Day is just around the corner, time to gather ideas. I
love
this board I made for myself using my kid's hand prints. They
helped
me so technically its from them, right?? I love this hand print board, mostly because it's handmade (:
DIY:
Step #1: Paint board.
Step #2: Using different paint colors, have your kids slap a print on the board.
Step #3: Apply names, ages, quote, date…whatever you think would be cute.
Get cReAtiVe! This is a great Mother's Day gift! If you wanna do it for Grandma, get all the kids to make a colorful collage of their prints all over. Sky's the limit. But most importantly: Happy Mother's Day to all you hard workin' moms! Hmm, we need more than just one day to thank us for alllll we do! 😉 Need more?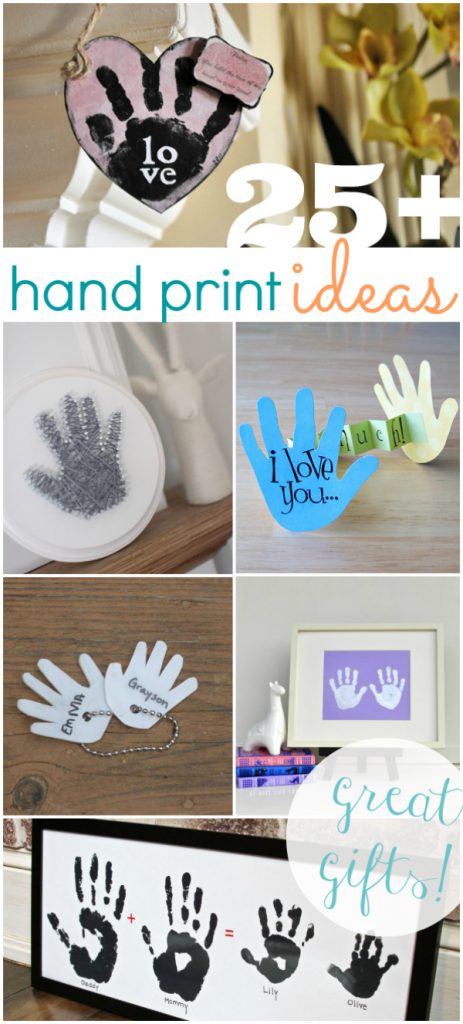 Check out more Mother's Day ideas like our Painted Mason Jar Succulents, free Hand-Lettered Printable Cards or 25+ ideas for Mother's Day gift ideas!