We are excited to welcome the queen of digital creations Courtney, owner + designer of Paperelli™, here today to share one of her beautiful prints for you to download and display this fall season.
Hello! It's Courtney from Paperelli and I am so excited to be here on Lolly Jane. November is here and I love it! So many wonderful things happening this time of year. The weather is getting chilly, which means hot cocoa, sweaters, scarfs, holiday music, and my absolute favorite holiday, Thanksgiving! I love Thanksgiving because it is centered around food and family, two things that are very important to me. 😉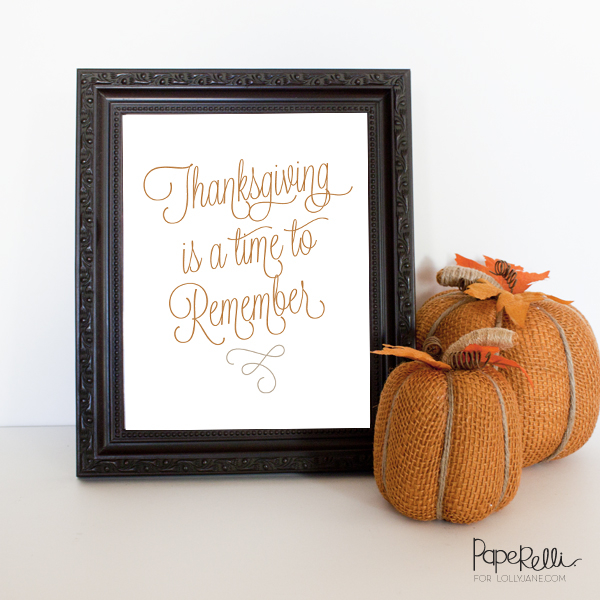 This printable is the perfect way to help us remember what Thanksgiving is really about… Thanksgiving is a time to remember. Remember everything we are grateful for, remember our families, friends, and blessings.
All you need to do is download, print, frame, and add to your fall decor. Download the PDF here.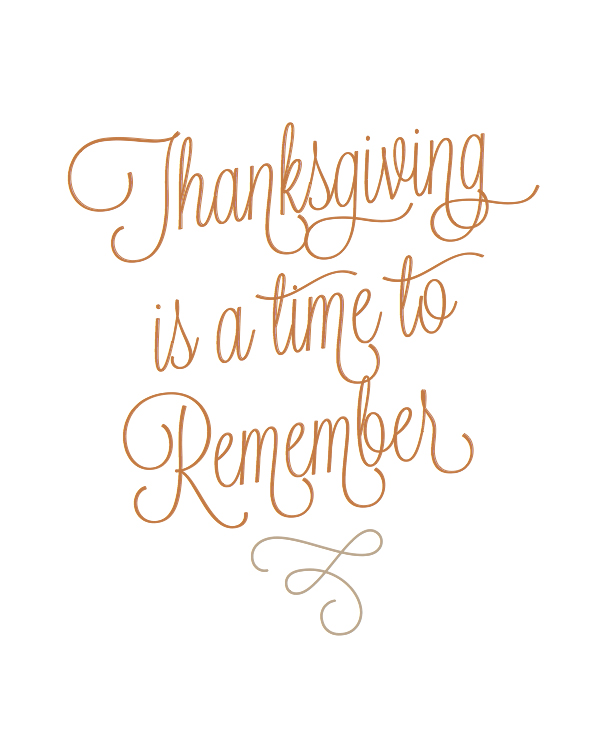 Please pin for your friends to enjoy Courtney's talent too!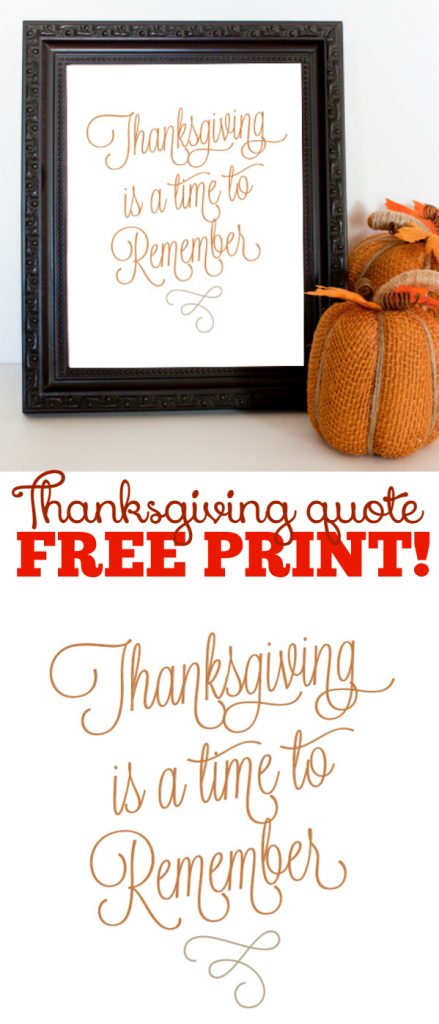 I can't wait for my Thanksgiving! What part of Thanksgiving are YOU most excited for? Sweet potatoes, mashed potatoes, rolls, pie? Mmm. Or maybe you love the family games? Football? While you are busy planning for Turkey Day, don't forget it's that time of year again. Have you ordered your Christmas cards yet? Check out our Paperelli Holiday Collection in the shop!
A big thanks to Courtney being here today! See more of her pretty creations like her "Family Established" print here: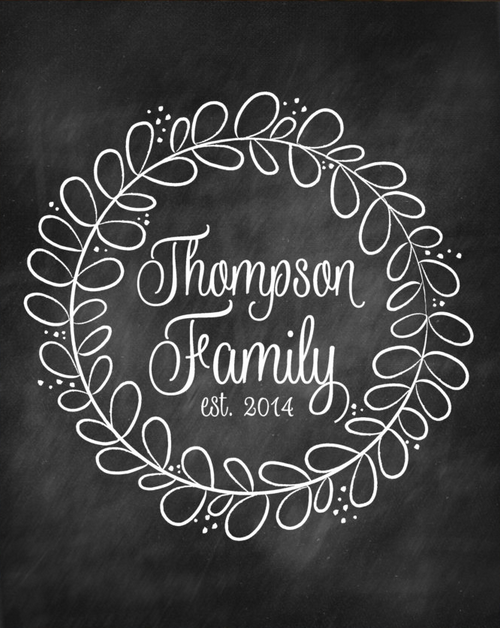 Paperelli™ Etsy Shop | Instagram | Pinterest
You can pair Paperelli's Thanksgiving print with our gold dipped feathers, easy fall bunting or our faux aged canning ring pumpkin. Also visit 6 tips to host a simple Thanksgiving dinner.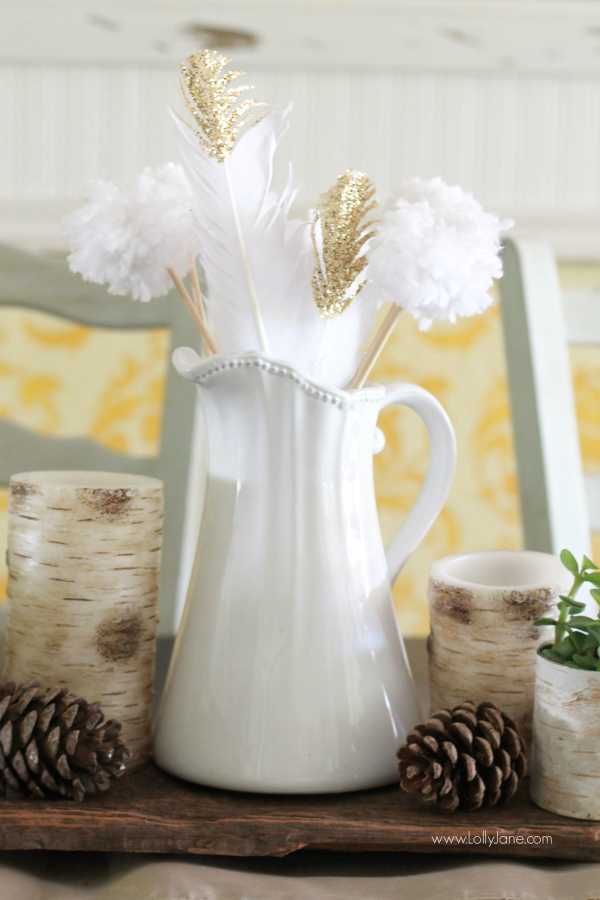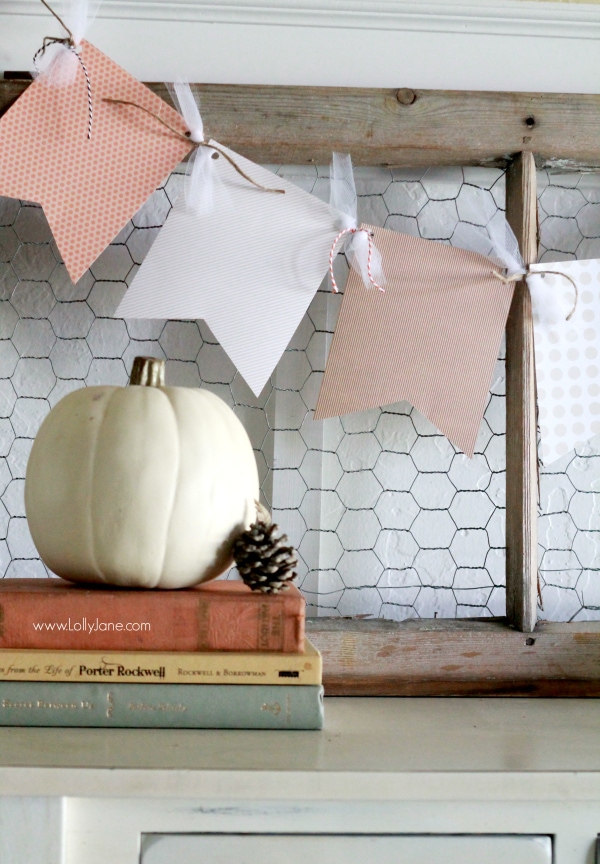 FREE EMAIL COURSE
5 Low Cost Tricks to Make Your House Look Like $1 Million
It's Lolly Jane's 5 FAVORITE Tricks to spruce up your space affordably.

Don't miss these!