We're just a few weeks away from Thanksgiving Day, one of the BEST days of the year! We love the feast, of course, but we also love that it brings the spirit of gratitude out of most of us and we see a lot of service being given, kind words being spoken and love being shared. To help bring that attitude of gratitude into your house, too, we've created a free printable fall art that you can display and remind those in your home to be thankful for all things. 🙂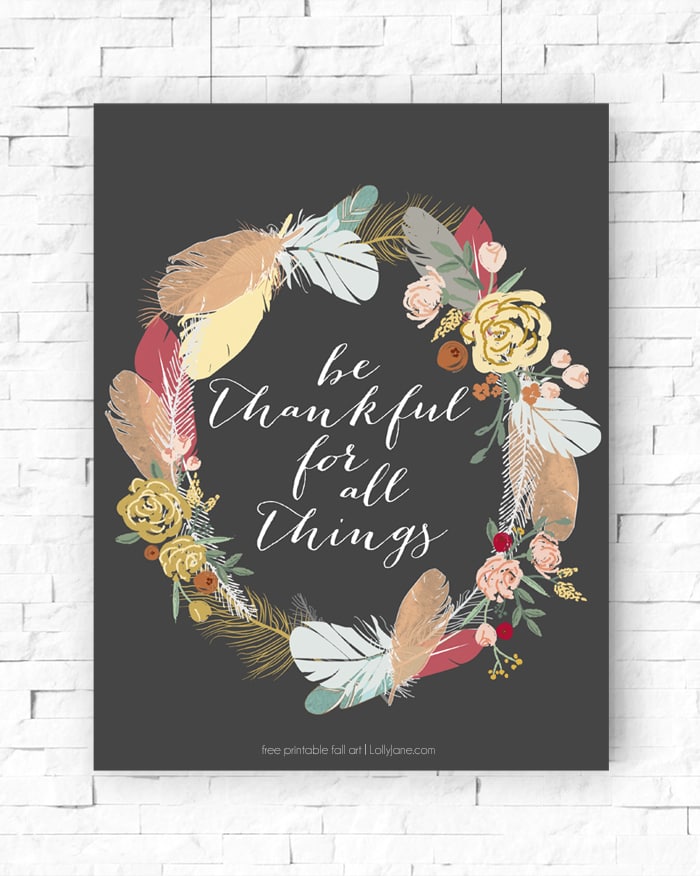 We love decorating with printables because they're inexpensive but add a holiday flair in almost any setting. Make them into cards, tags, banners or just frame and display in any space!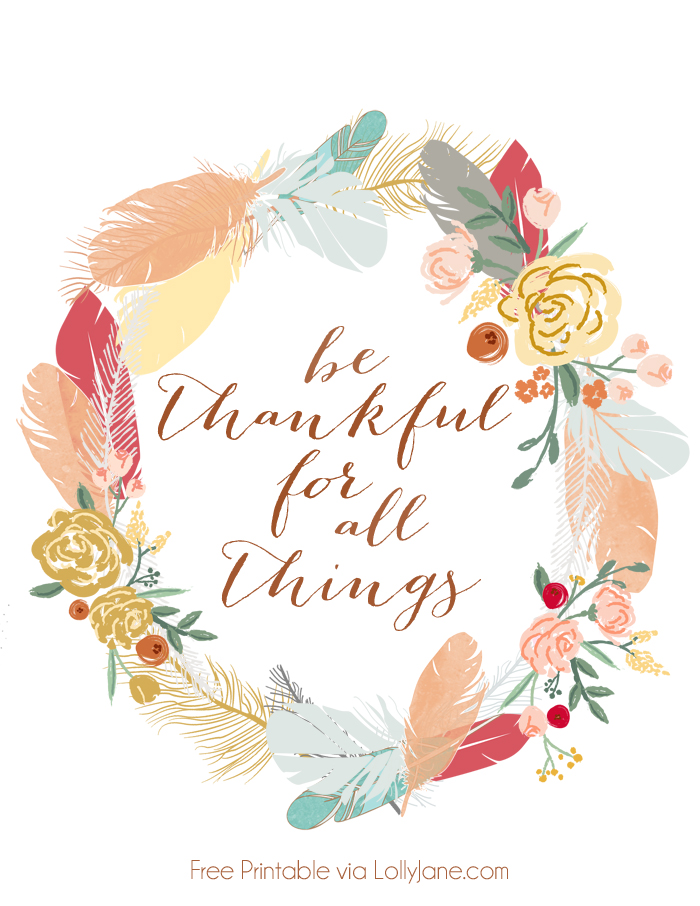 >>Download our free printable art: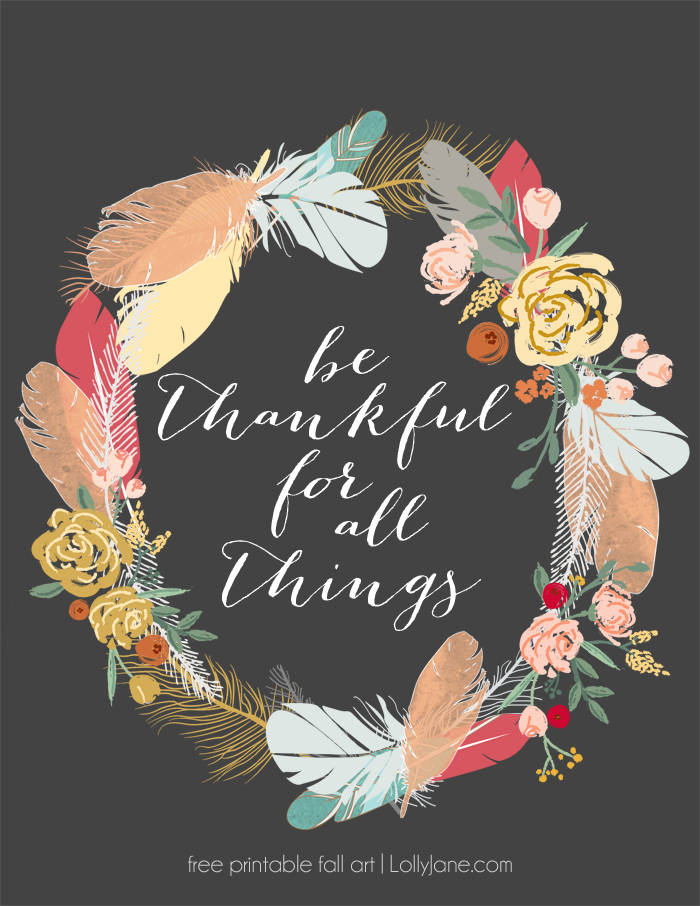 Please pin so your friends can take advantage too! As always, for personal use only 😉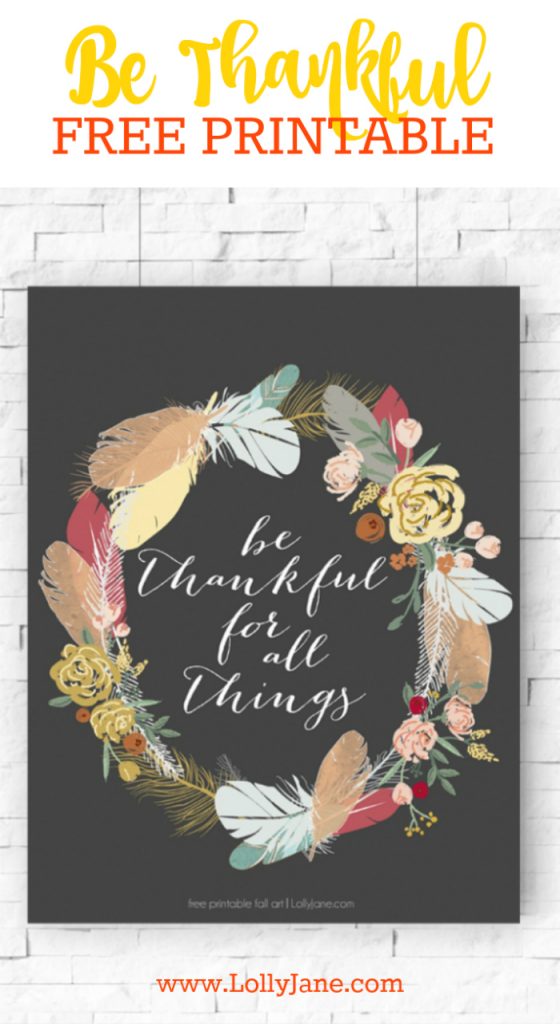 Be sure to check out more free printables or more autumn ideas like our Fall Antler Art,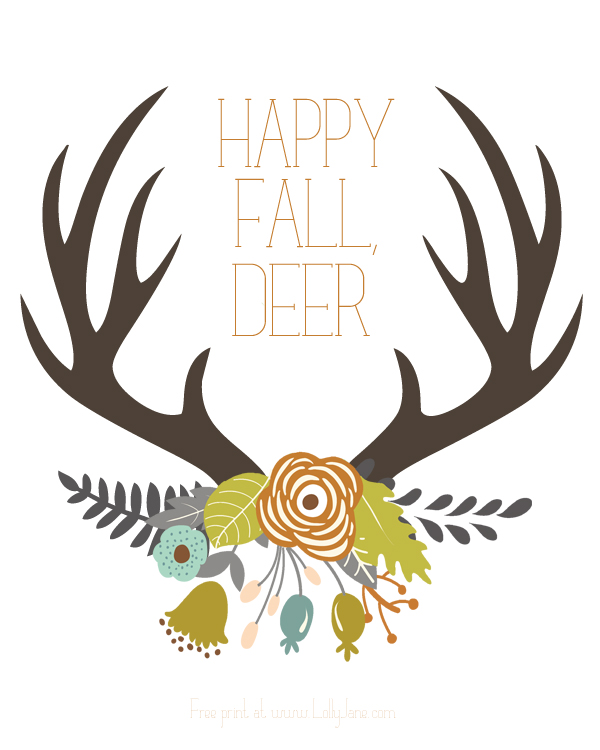 11 Free Autumn Fonts to make your own printables,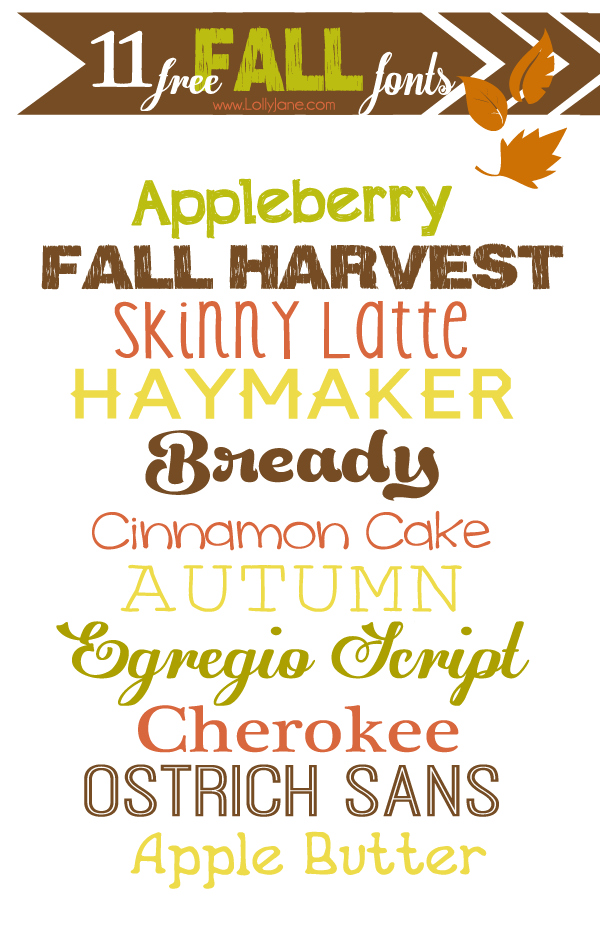 our faux aged canning ring tutorial,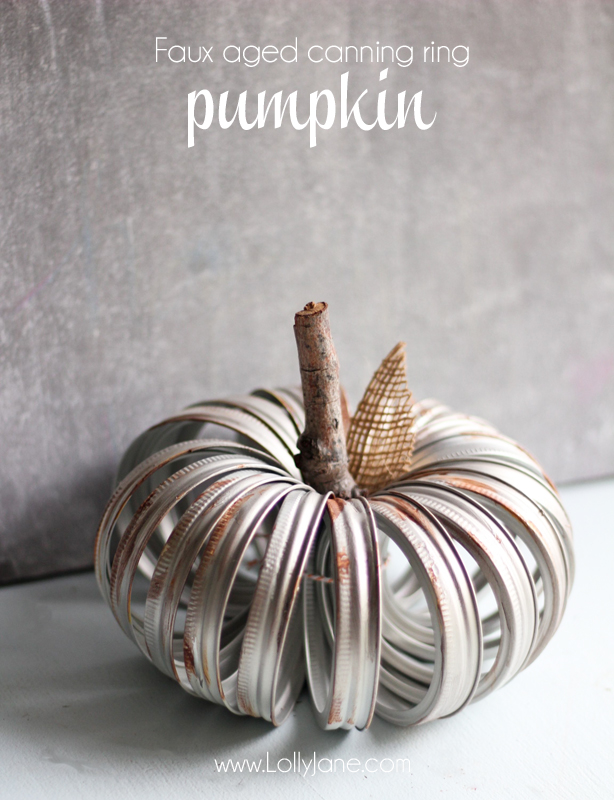 plus our Pumpkin Cheesecake Ecstasy, mmm!