diy wood bead yarn tassel
Make this Easy DIY Wood Bead Yarn Tassel in a matter of minutes to INSTANTLY spruce up a mantel, garland, frame, or gift! Bonus: see our upcycled stocking that was sent to us in part of a fun "mystery Box Creative Challenge" and what we turned it into, wow!
Today is the day!
Mystery Box Creative Challenge
We are so excited that besides a DIY wood bead yarn tassel we're sharing, (complete with a matching garland,) we are part of our second Mystery Box Creative Challenge with some of our favorite blog friends, (see how we upcycled dollar store items into fall decor on the last round!) Basically how it works is we all sent an item (or more) to another DIY creative lifestyle blogger and make it work within our own decor/style. Easy right? Well, it is when these talented ladies all have killer style! ?
Here's the official lineup of talent who is playing along this round:
Stocking Turned Garland
Now let's get to the fun part! Here is what our cute friend Karianne from Thistlewood Farms sent: a pretty burlap stocking, complete with 4 rustic jingle bells. She was good to us, this is easy enough to decorate with as it's pretty cute as-is!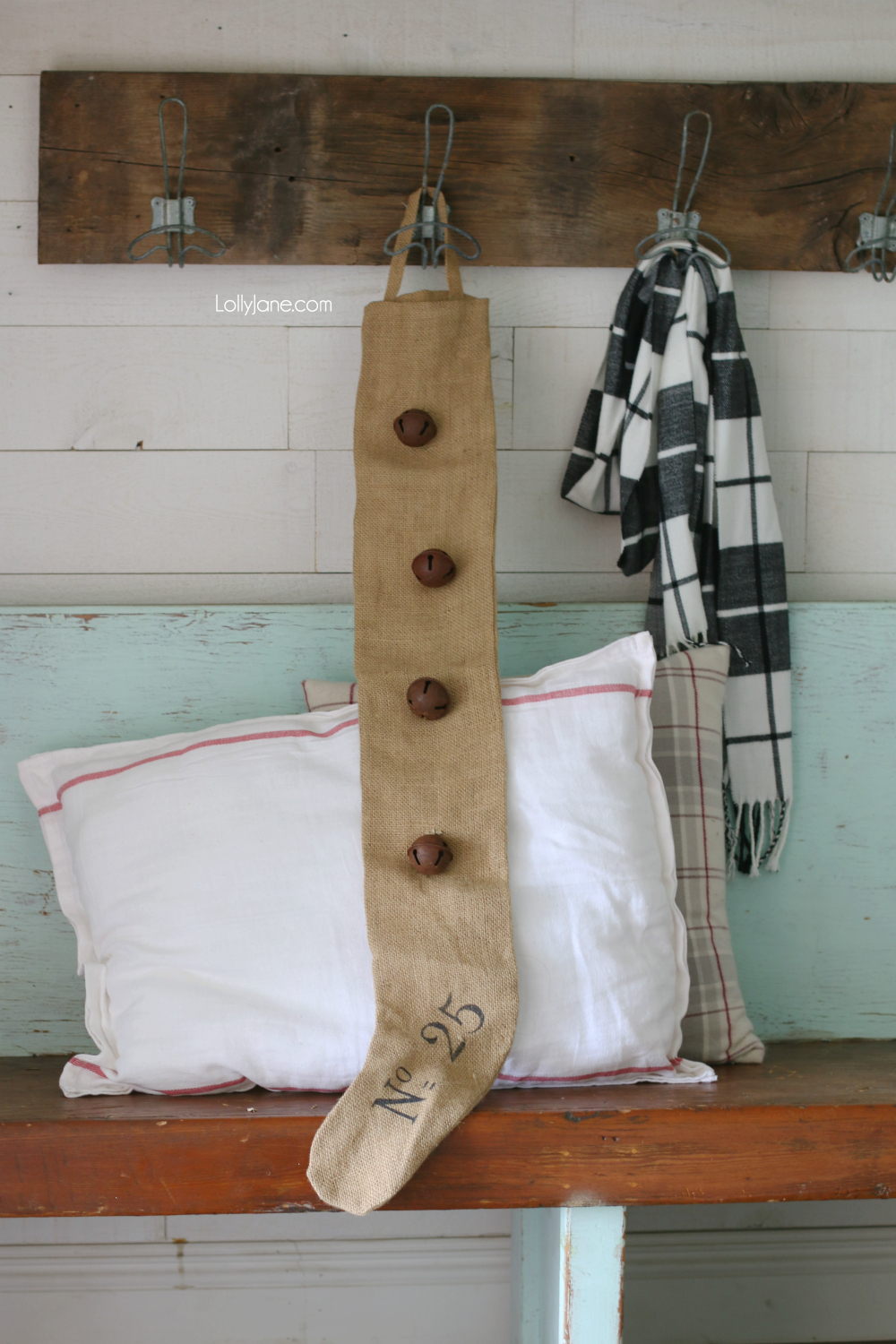 We knew right away what we were going to do to make this "ours" and fit into our own Christmas home decor. We made a quick Hobby Lobby run and spied these spools of cozy yarn in yummy hues then snagged a few bags of natural wood beads to polish off the boho look we were going for.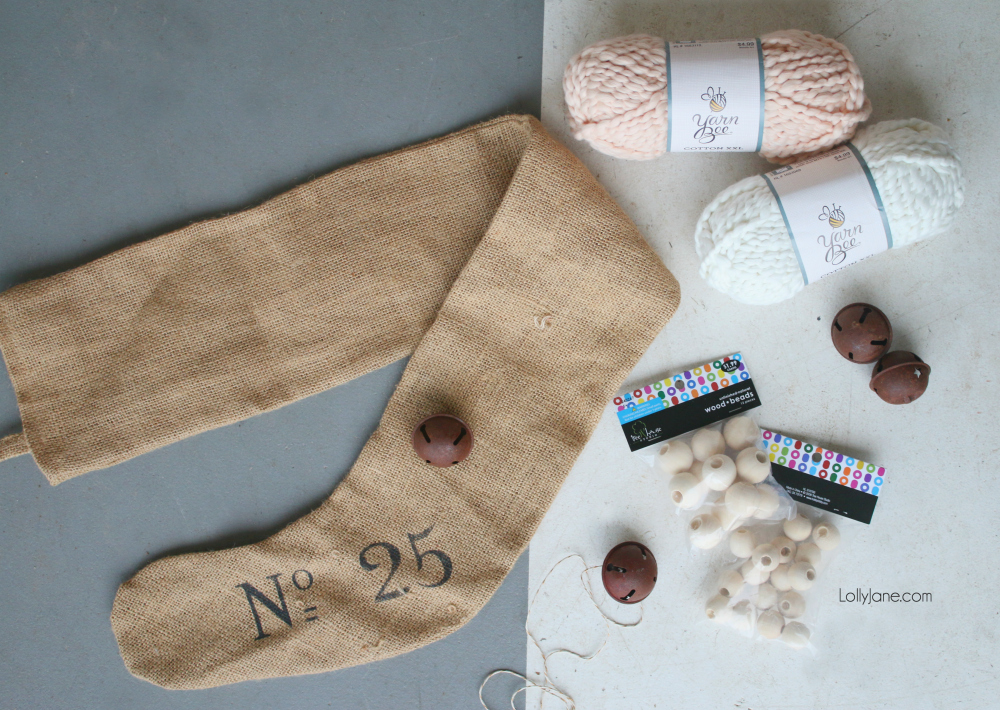 Here's what we did to transform this cutie:
Removed bells from stocking
Painted bells white
Cut the handle of the stocking off then trimmed each end in a V shape
Strung wood beads in between the bells to create a garland (alongside eucalyptus branches from my yard + baby's breath sprigs)
Tucked the stocking into the garland to look like a giant bow
Top with our DIY Wood Bead Yarn Tassels!

DIY Wood Bead Yarn Tassel
I'm sure you've all seen the tassel craze that has hit Blogland, IG City, Pinterestville and even Twitter Town… LOL. Tassels are on the ends of blankets, corners of throw pillows, used as earrings, accessorized on handbags, and pretty much hanging from anything and everything you can hang something from! PSA: We fully support this trend and are happy to share how to make these popular cuties, (again.)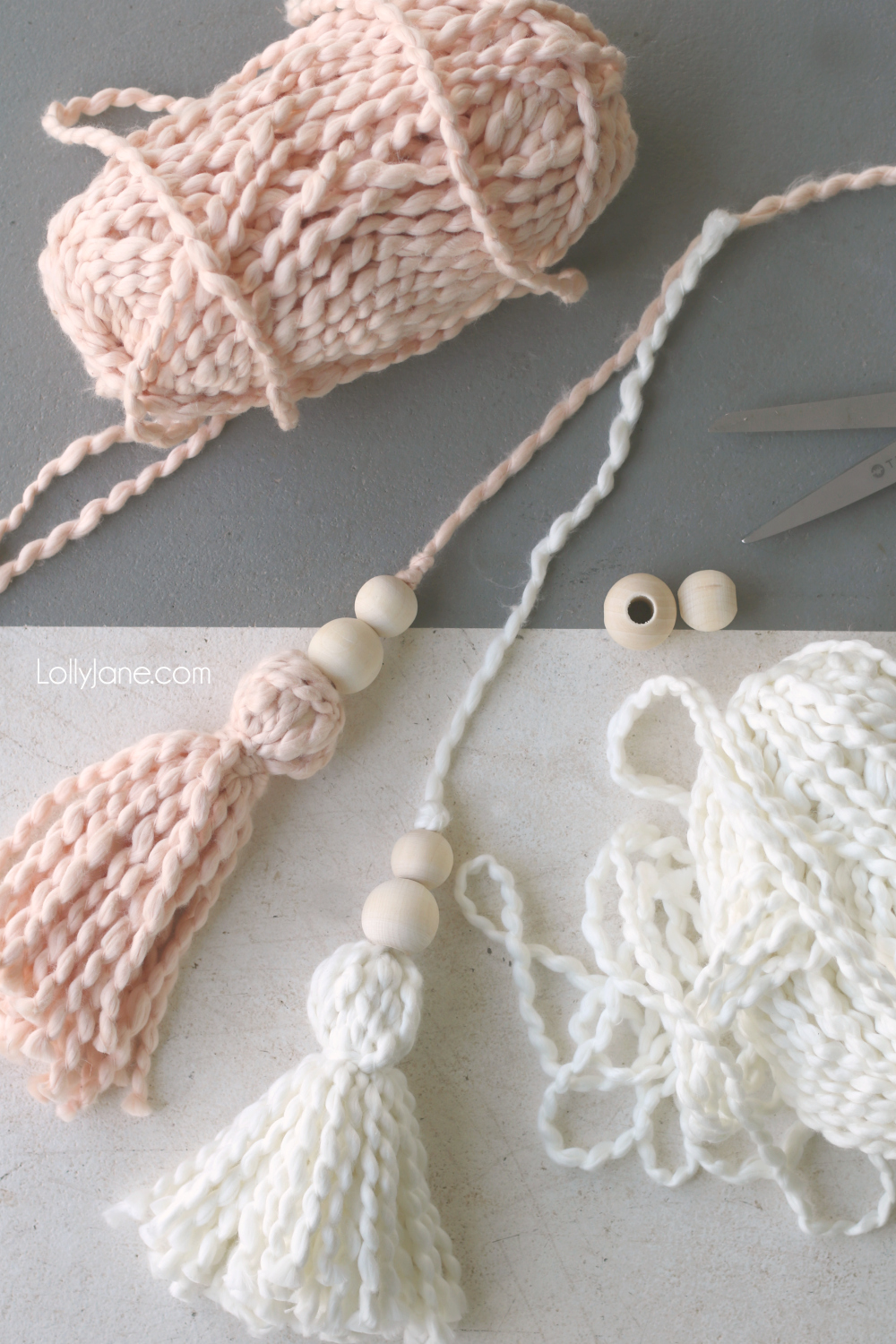 As a refresher, we have a full tutorial on our DIY Tassel Wall Hanging post but you can see the complete steps here: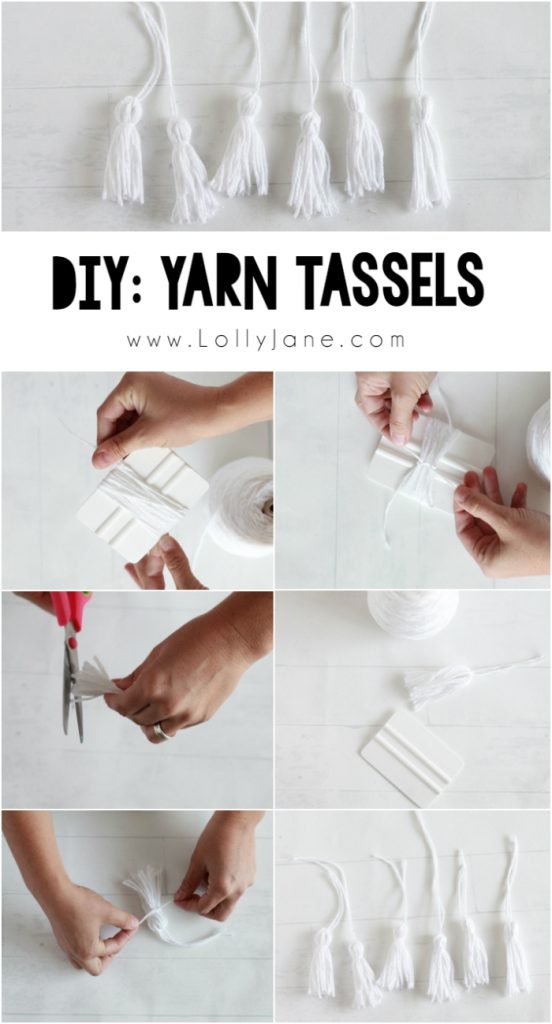 Now that you know how to make a tassel from yarn, to spruce it up a bit and pull off the boho vibe, just slide 2 natural wood beads on over the tail (larger on the bottom) then tie a knot at the end to secure.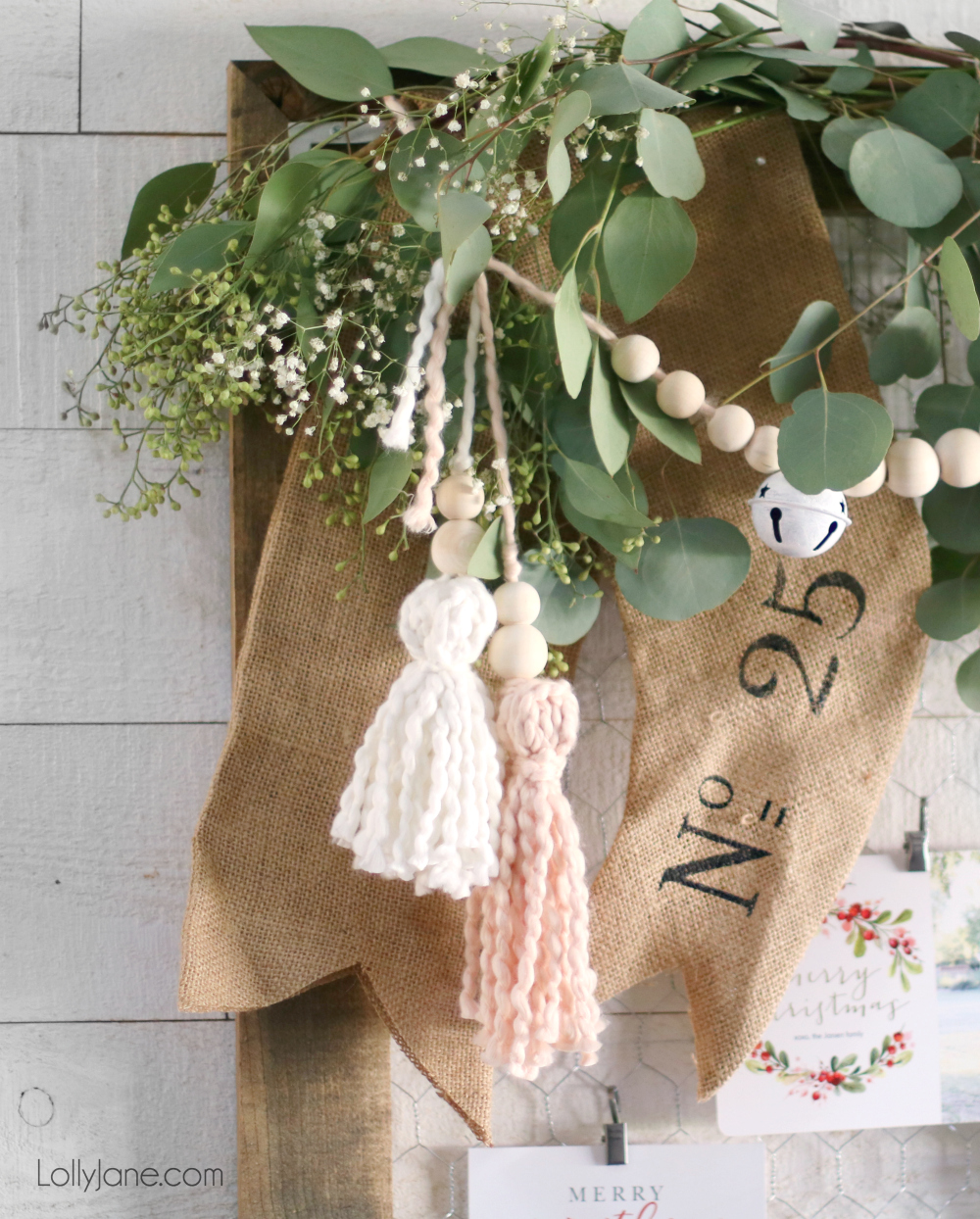 You can even use the white yarn only then paint the beads red and green if traditional is more your style. SO simple!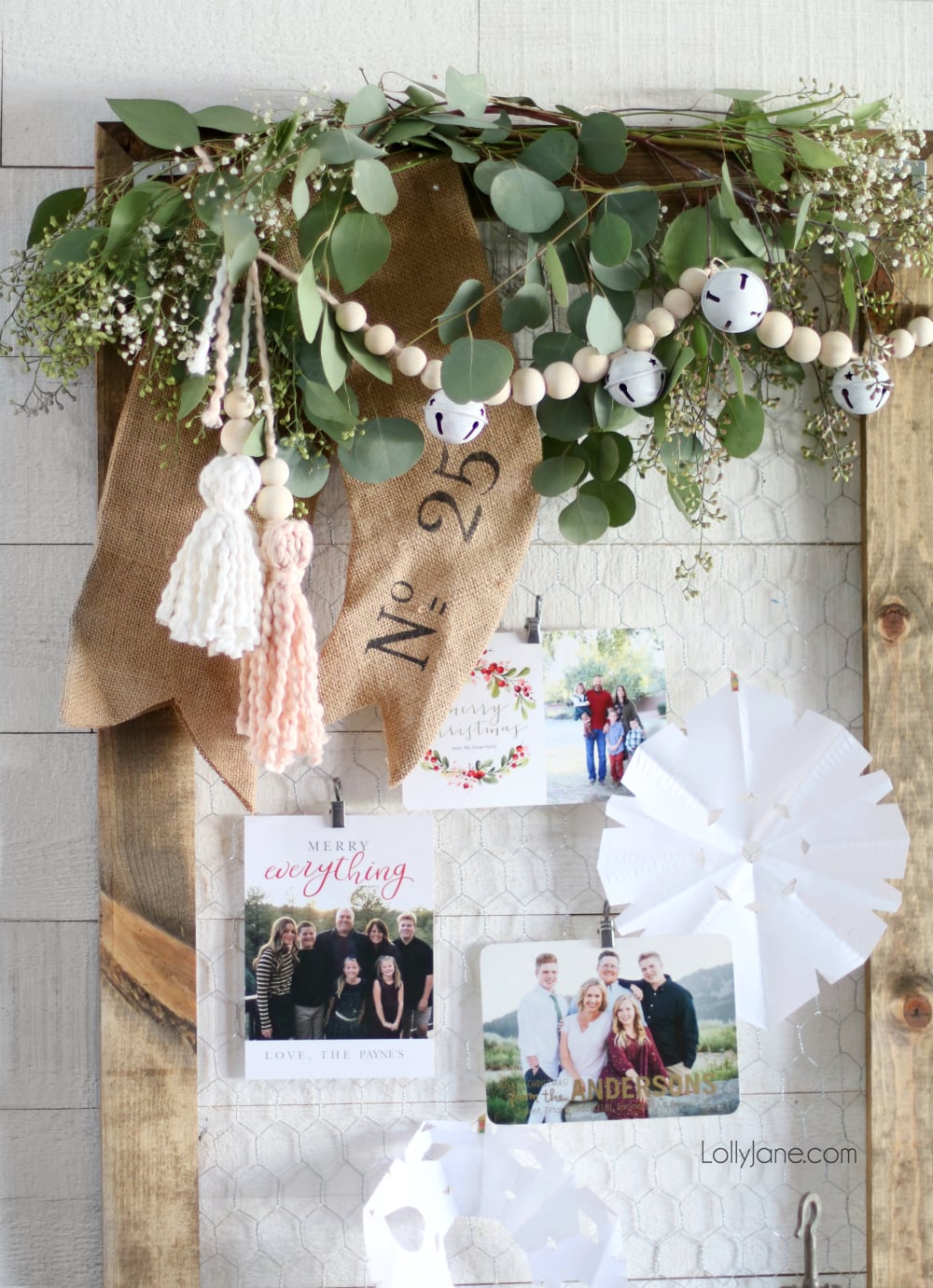 We threaded 2 different sized wood beads with the painted white bells to create a simple but matching whimsical wood bead bell garland and love it against fresh eucalyptus leaves from my front yard tree.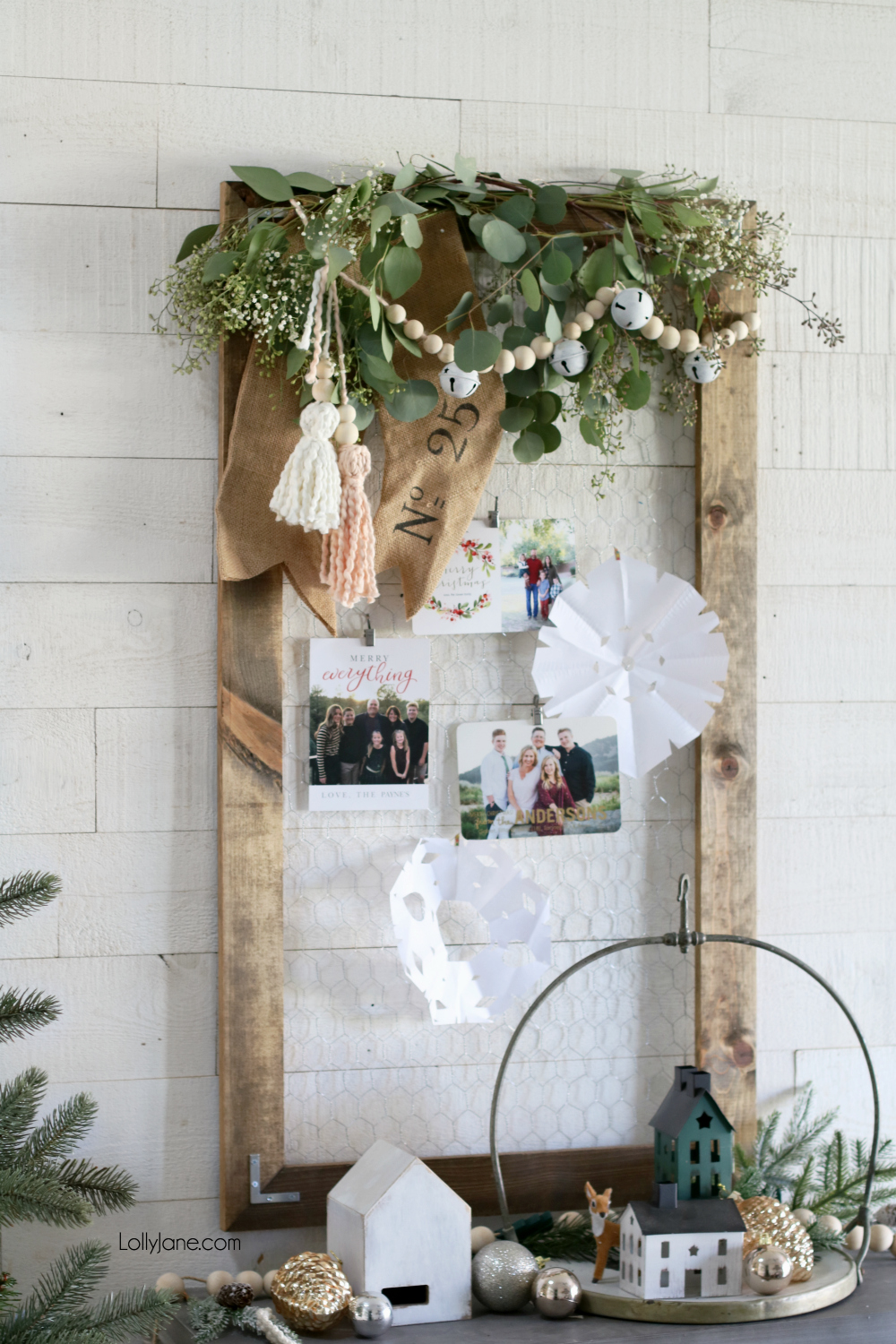 I also created a little vignette to play off of the beaded garland + tassels and love all the natural wood beads going on in this space!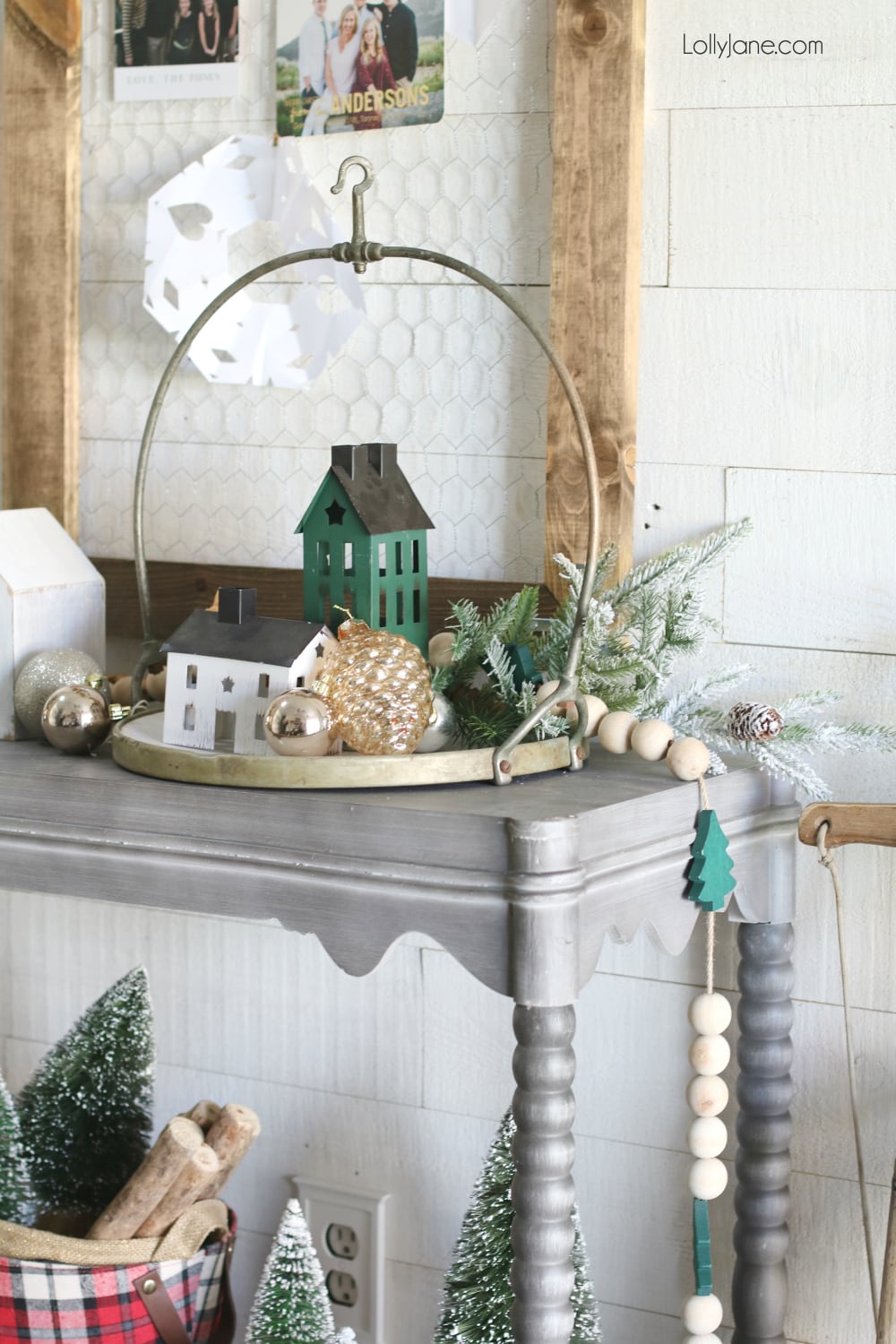 Did you spy those freshly painted white jingle bells cut off from Karianne's stocking? Love! The white pairs so nicely with the natural bead and I love the touch of Christmas it brings in!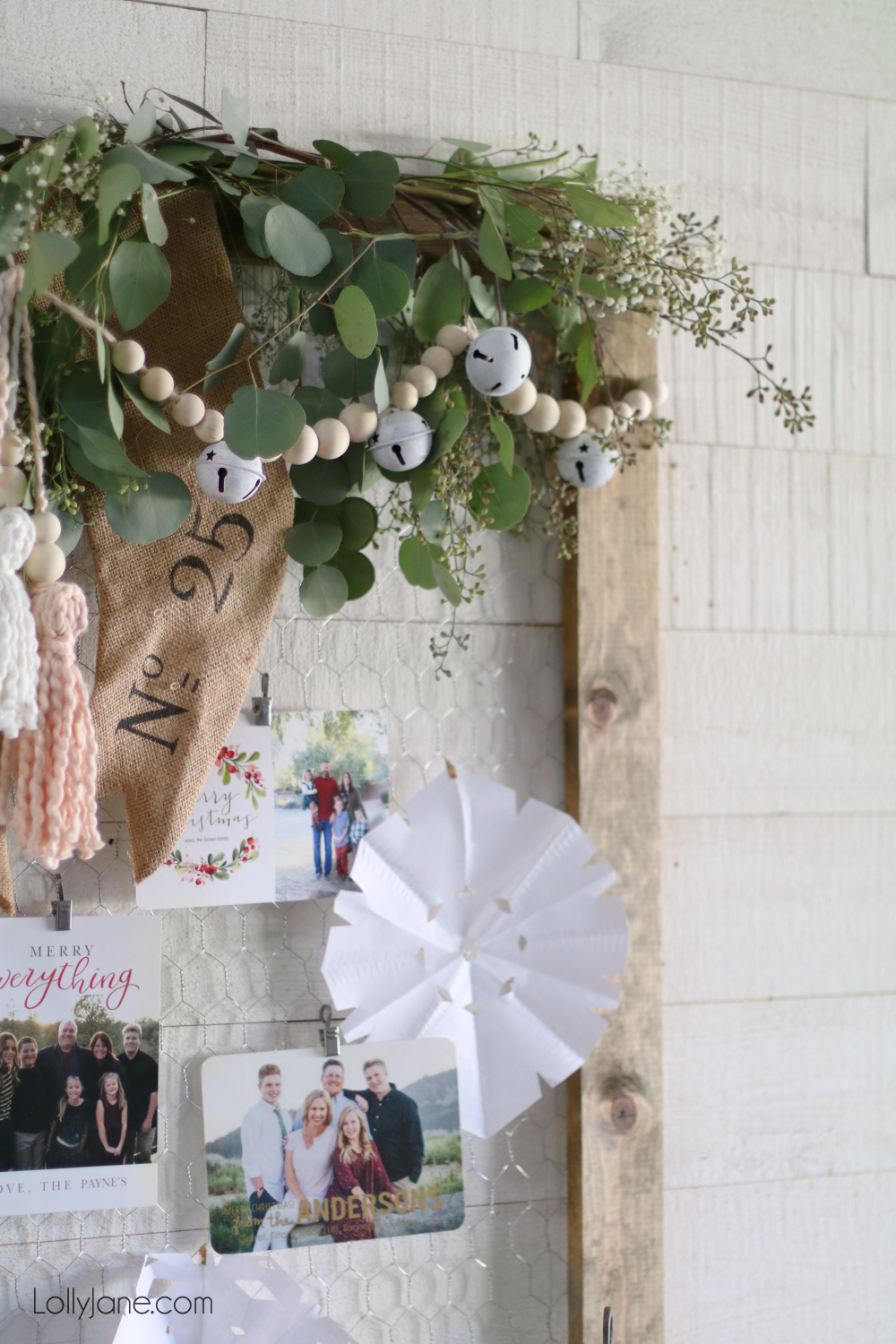 That's it for what we've got!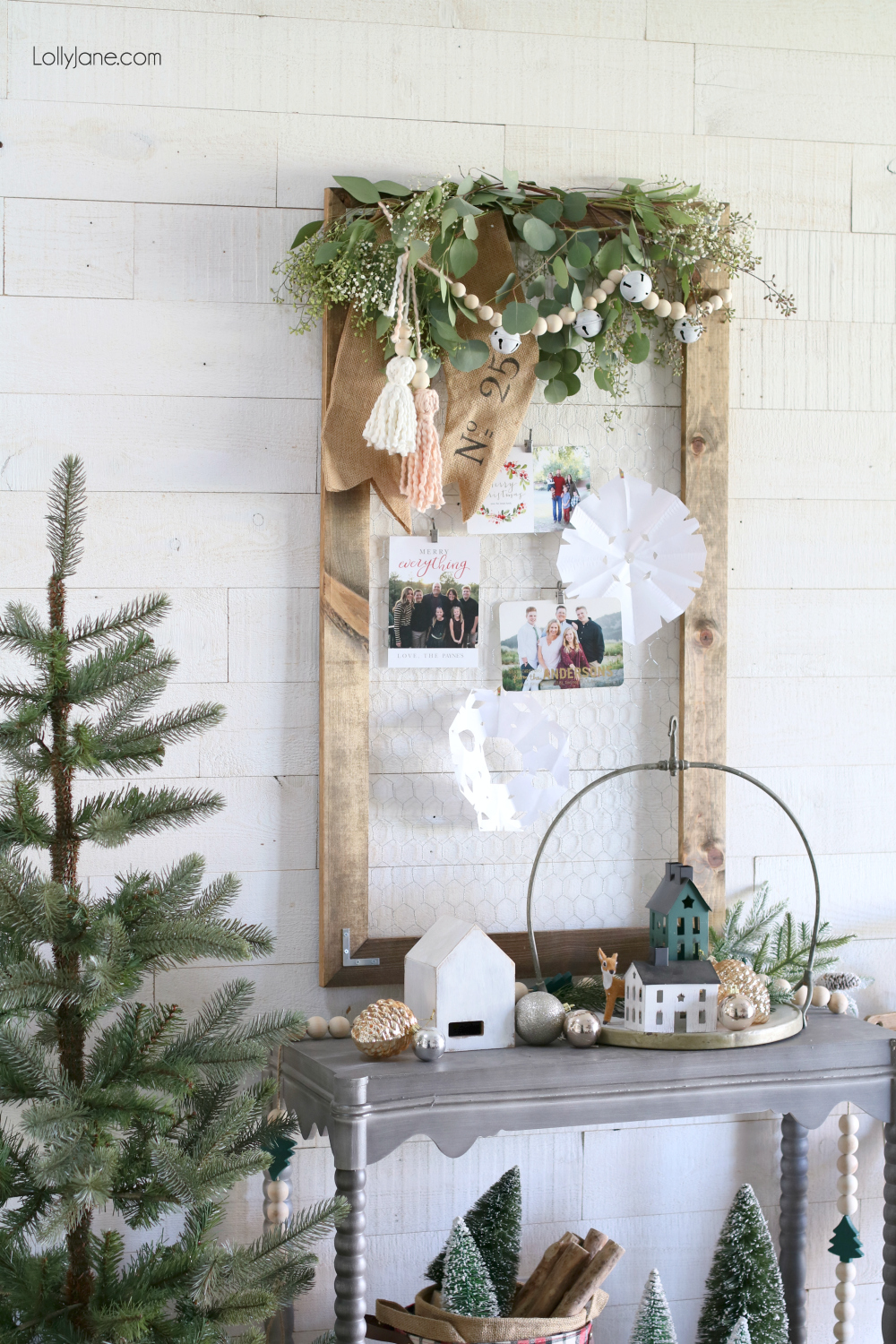 Now head on over to cute Annie of Zevy Joy to see what she did with the trio of decor we sent her… yes, there are tassels involved! LOL Click through these other blog pal's projects to see what they upcycled into gorgeous ideas that are sure to get you in the Christmas mood and ready to upycle something around your own house!