Today's post is kind of random but mostly for fellow renters and/or families who move a lot like I have done. (Seriously. I moved again this last weekend. Arg!) Two years ago we purchased a tall (and expensive) artificial Christmas tree that was perfect for the space it went it at the time but alas, we have moved twice since then and both family rooms are about 2′ shorter than our tall 10′ tree. We are holding onto this pretty tree as we are currently building a house and will have higher ceilings to actually fit this sucker, but in the meantime I am forcing it to making it work. Hence, today's post titled, "Make any size Christmas tree work for your space!"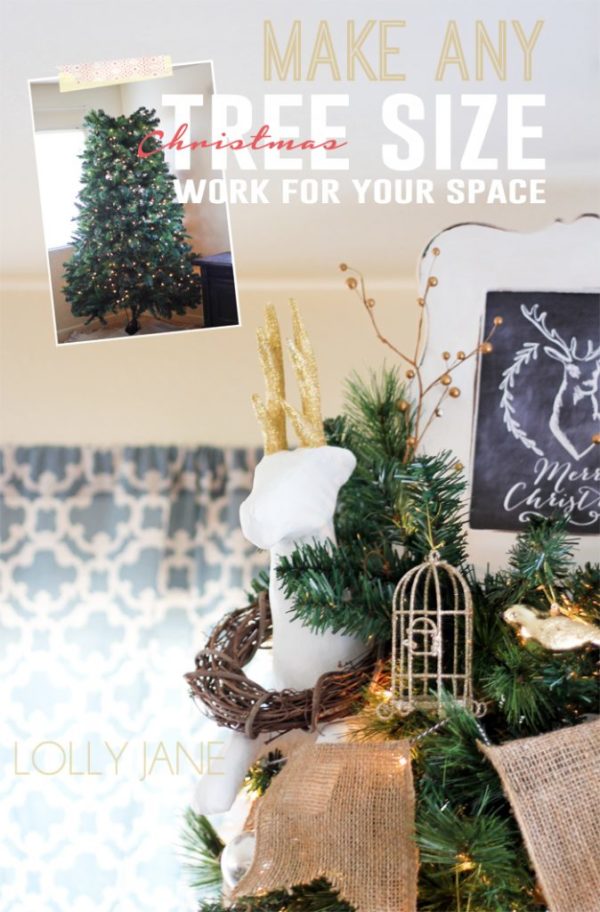 After I got over the surprise of discovering our newest rental space didn't work for our tree again, I improvised. I snagged a funky frame I had in my decor stash, filled it with Nest of Posie's cute chalkboard Christmas printable and stuffed a $5 yard sale find paper mache deer I recently redid into the tree. I placed some dollar store gold twigs around the top, added a quick burlap bunting (acting as garland) and topped it off with ornaments. Viola! My once buzz cut Christmas tree is now disguised and festive… which now works for the space! Score. 😉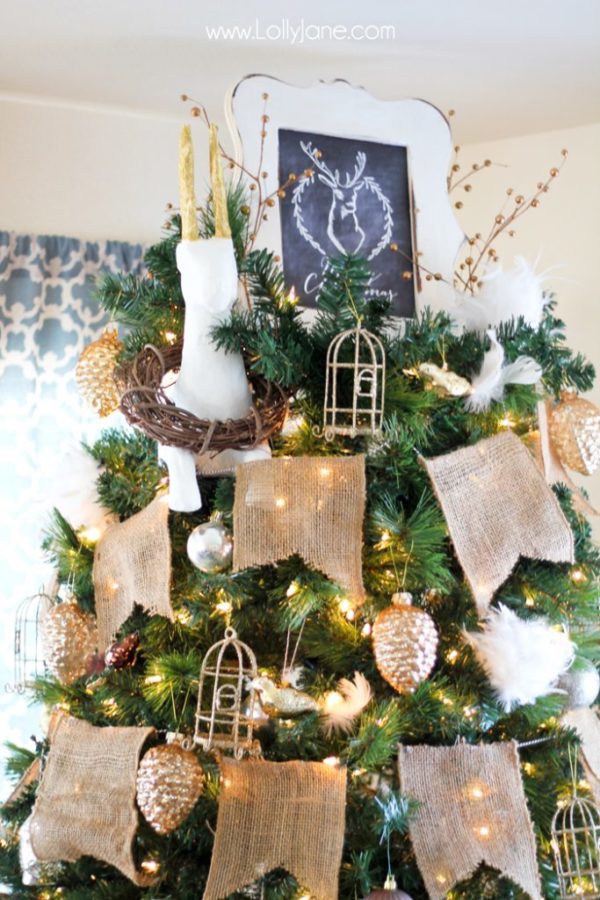 There is only a few inches clearance between the frame and the tree, which looks a whole lot better than a tree with a flat top! LOL!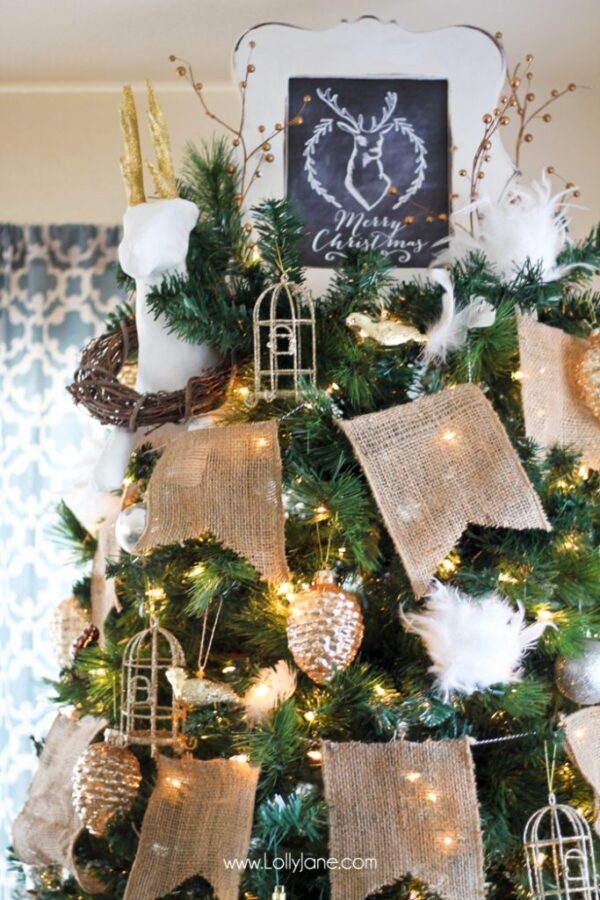 Can you believe I snagged all of these pretty ornaments from Walmart on clearance last year? They were all between $.50-$.75. Aaaah, I love a killer deal! Paired with burlap and my ruffled drop cloth tree skirt, it adds just the right amount of rustic glam. (I just made that design style up! Ha!)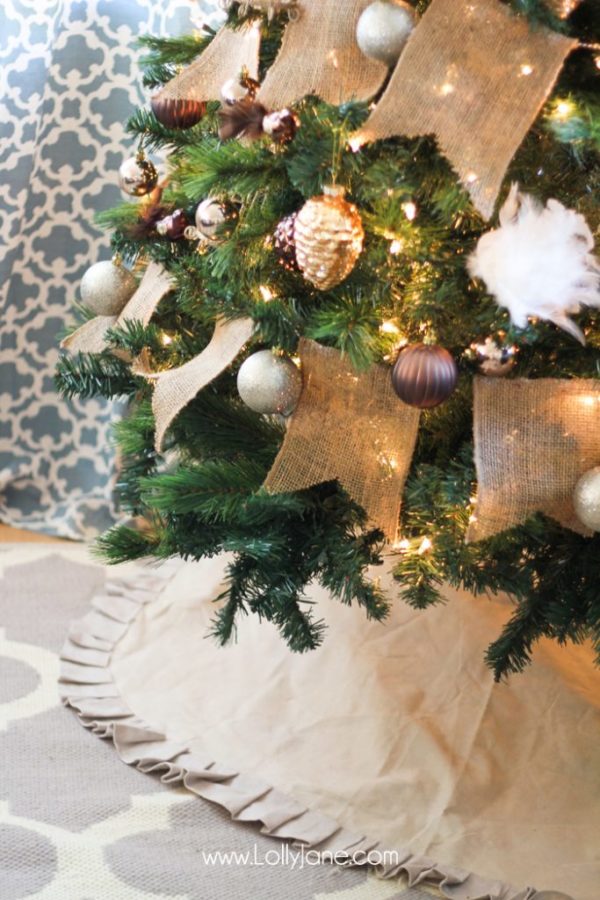 Before you toss an old tree that is the wrong size, try making it work for the space. You'll be surprised at how easy it is to disguise the height! Be sure to check out other Christmas decor with styling tips! xoxo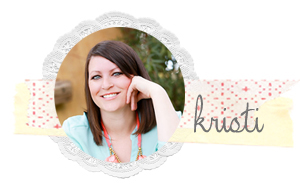 FREE EMAIL COURSE
5 Low Cost Tricks to Make Your House Look Like $1 Million
It's Lolly Jane's 5 FAVORITE Tricks to spruce up your space affordably.

Don't miss these!