DIY vintage blue mason jar
Just in time for Memorial Day with the 4th of July right around the corner, we've created some easy knock off vintage blue mason jars. The real version is so pretty, we thought it'd be fun to upcycle the hoard of mason jars we found in our attic and play with these just for fun. They are inexpensive to make thanks to Americana's gloss enamel glass paint. The vintage blue mason jars are all the rage right now but man are they pricey! At $6 jar, plus the cost to fill it, you'll have quite the expensive centerpiece. Our solution looks just as pretty but is wallet friendly (;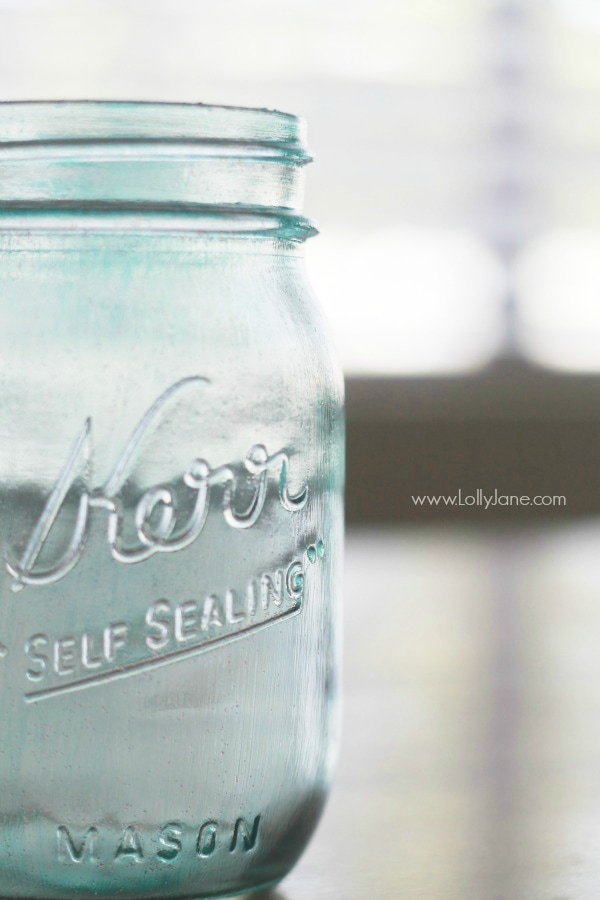 Supplies (contains affiliate links with great prices):

Directions:
Coat each jar in Turquoise gloss enamel.
Brush around the mouth of the mason jar first, then around the body, leaving the bottom for last.
Let air dry upside down. When it's dry to the touch, repeat painting with the White glitter enamel to give it some shine!
Bake for 30 minutes at 275 degrees to seal your new glitter blue mason jars!
These are simple to make and look classy standing alone as a collection or filled with craft supplies like my distressed mason jars, filled with summer paper pinwheels or used as mason jar jewelry storage, as shown below.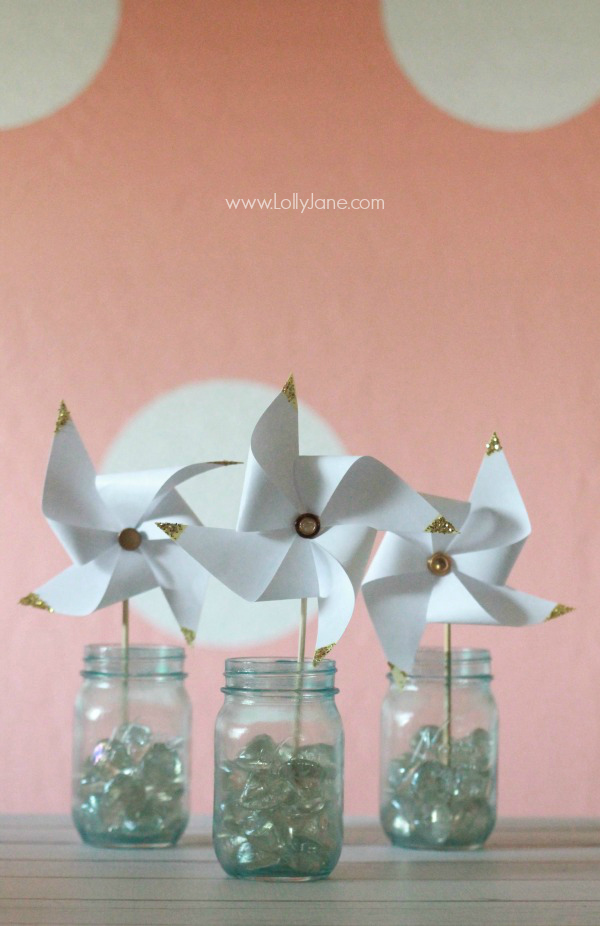 We like them paired with our gold dipped pinwheels. We just love the hue of this blue color, especially around the rims of the mason jar.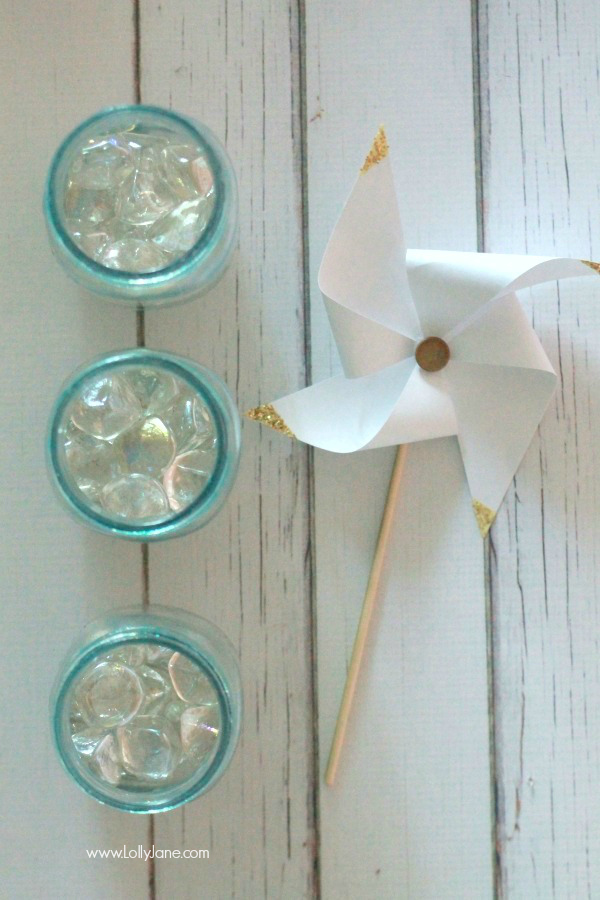 And if you just want to order legit blue vintage mason jars, these ones are so cute and affordable!
Check out all of our DecoArt crafts and our mason jar ideas like our easy mason jar bathroom storage,
distressed glass painted mason jars,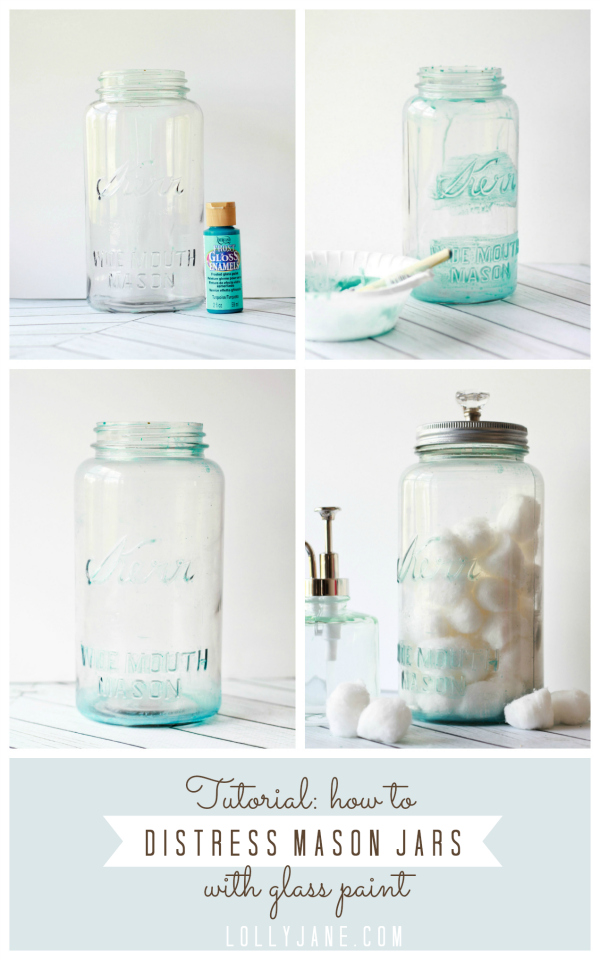 painted + distressed mason jars,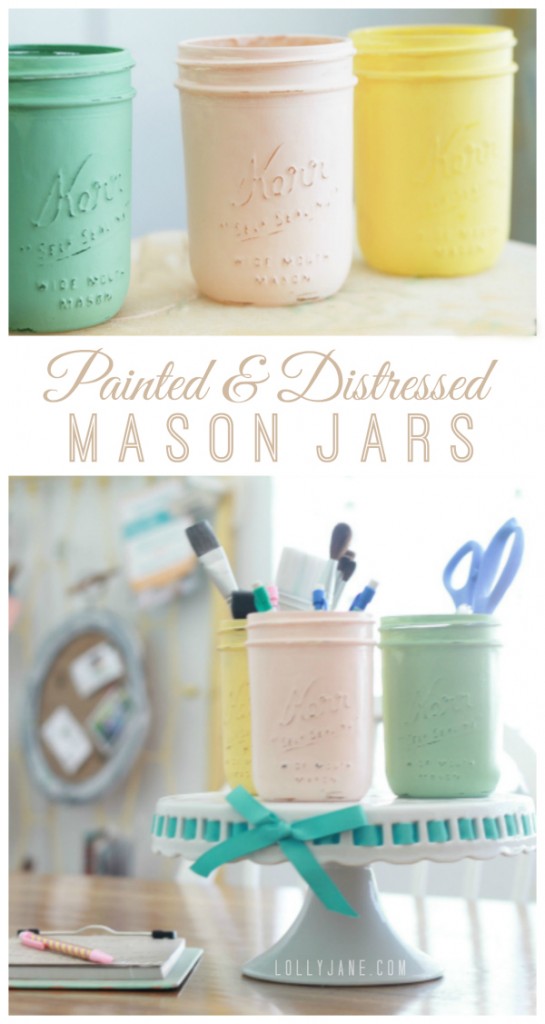 plus 13 ways to decorate with Christmas lights which includes the cutest lit mason jar…and more! (Yes, we are officially obsessed with mason jars!) LOL!