diy notebooks as holiday gifts
I was just in charge of fancying up mini composition notebooks to "gratitude journals" for a womens church party and feel like a schlup now after seeing Smitha's gorgeous transformation! Just take a look and let's pretend that 80 women who received mine don't see this post, haha! Love these!
Hello there! My name is Smitha from Smiling Colors and I'm so excited to be here today. I am sharing a quick idea to transform some basic composition books into pretty gifts. I think collecting notebooks and fancying them up is one of my favorite hobbies.
Here is what I gathered to make these notebooks. A composition notebook, a patterned paper with bold flowers, a label sheet, some acrylic paint, spray adhesive, gloss medium, scissors
and a brush.

I started with these bright neon orange composition books. I first painted the front with some turquoise acrylic paint. I didn't paint it all the way to the edge, just a messy coat to cover most of the center. Let that dry for a few minutes.
Next, a quick spray of adhesive and I stuck the fabric down. I used a pinking shears along one end of the fabric so that the fabric would look prettier. This spray adhesive
dries super quick – I love that!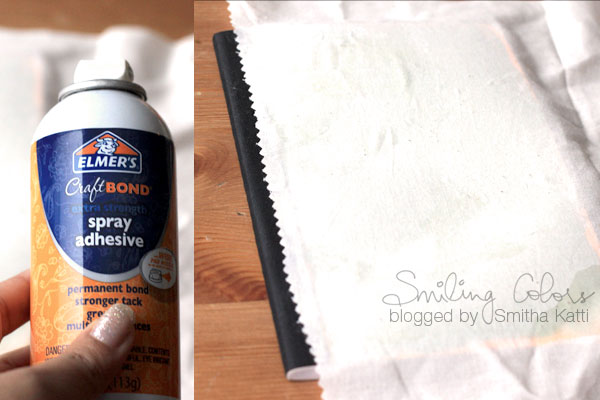 Now is the fun part, where we get to decorate the front. I chose to use flowers and a tiny label. I fussy cut the flowers out of some patterned paper using my favorite Micro tip scissors
. You could use stickers here instead or you could free hand cut some petals and make your own flowers too.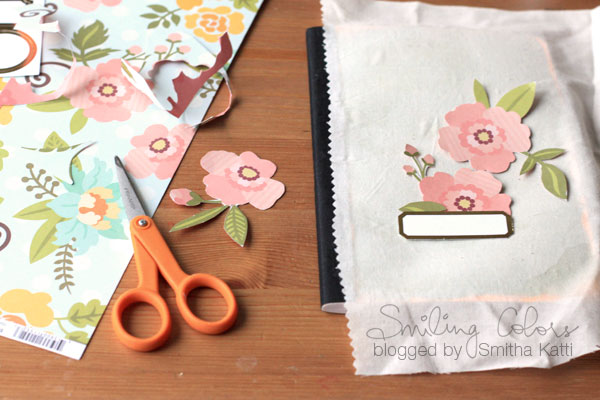 To stick the cut out flowers, I used a gloss medium/varnish
. This goes on clear and sticks beautifully. I lightly painted the gloss on top of the flowers too.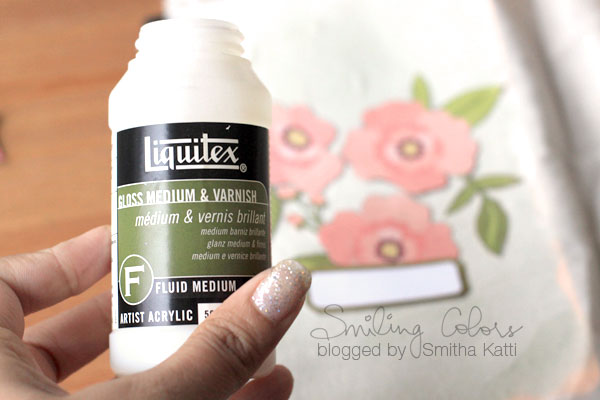 Finally, trim off the fabric overhang along the notebook edges using a sharp pair of scissors. I used the Amplify RazorEdge Shears
here because it has a really long blade that cuts neat straight lines.
If you want to decorate the book a little more, you could try and add some pretty buttons.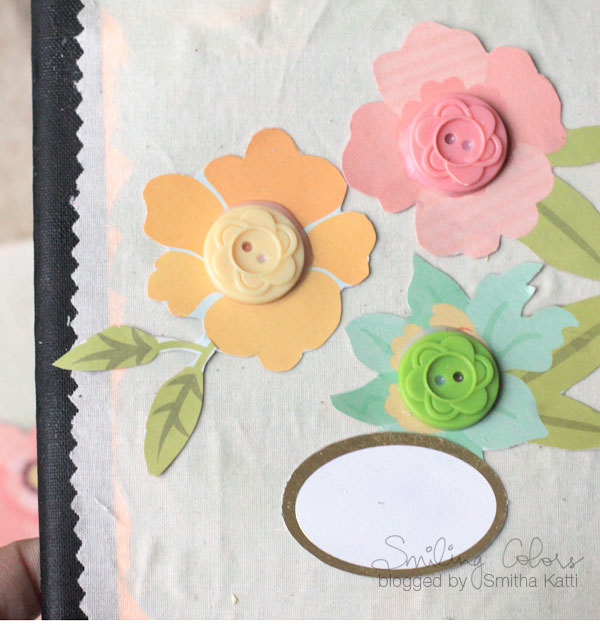 Ta da! Here they are all transformed. The schools will be closing for their winter break soon and these books would make the perfect handmade teacher's gift.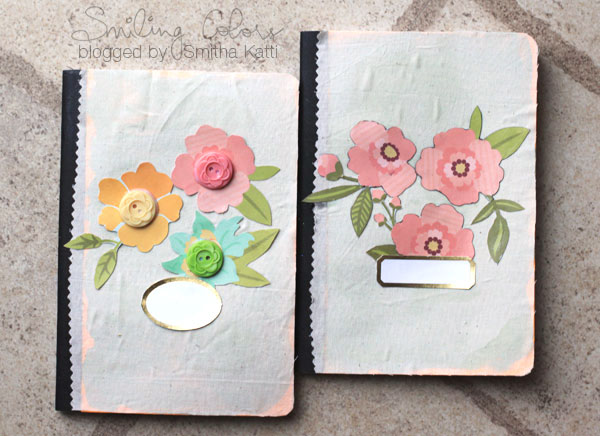 Thanks so much for having me as a guest on Lolly Jane! I love all of their inspiring blog posts, so this was so much fun for me to put together.
Here is a little bit more about me. I'm Smitha and day revolves around my two pre-school daughters. I blog at Smiling Colors and I share everything colored, creative and crafty there. It's a happy mixture of mixed media, photography, home decor ideas, gift ideas and memory keeping. If I didn't craft and make something everyday it would feel like I'm not breathing. My phone is my world and you can follow me on social media here…
Here are a few of my latest favorite projects:
1. My most colorful FREE printable quote: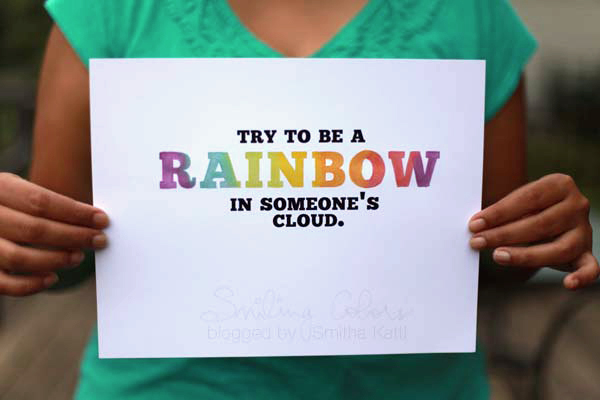 2. This Mixed media photo album that makes me smile every time: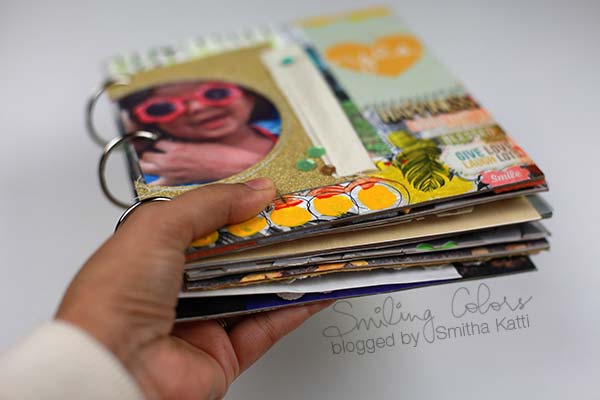 3. The Ampersand Canvas that now hangs in the powder room of our house: