Dining Room Decor Ideas For Christmas
The Dining Room is a main gathering room in our home for the holidays so we're sharing our own Decor Ideas For Christmas… see some easy tips on how to spruce up your festive spaces!
You've seen my dining room go from builder grade boring (tan walls, no texture) to this easy-to-build accent wall but now it's time to take it up a notch and polish off the space with lighting!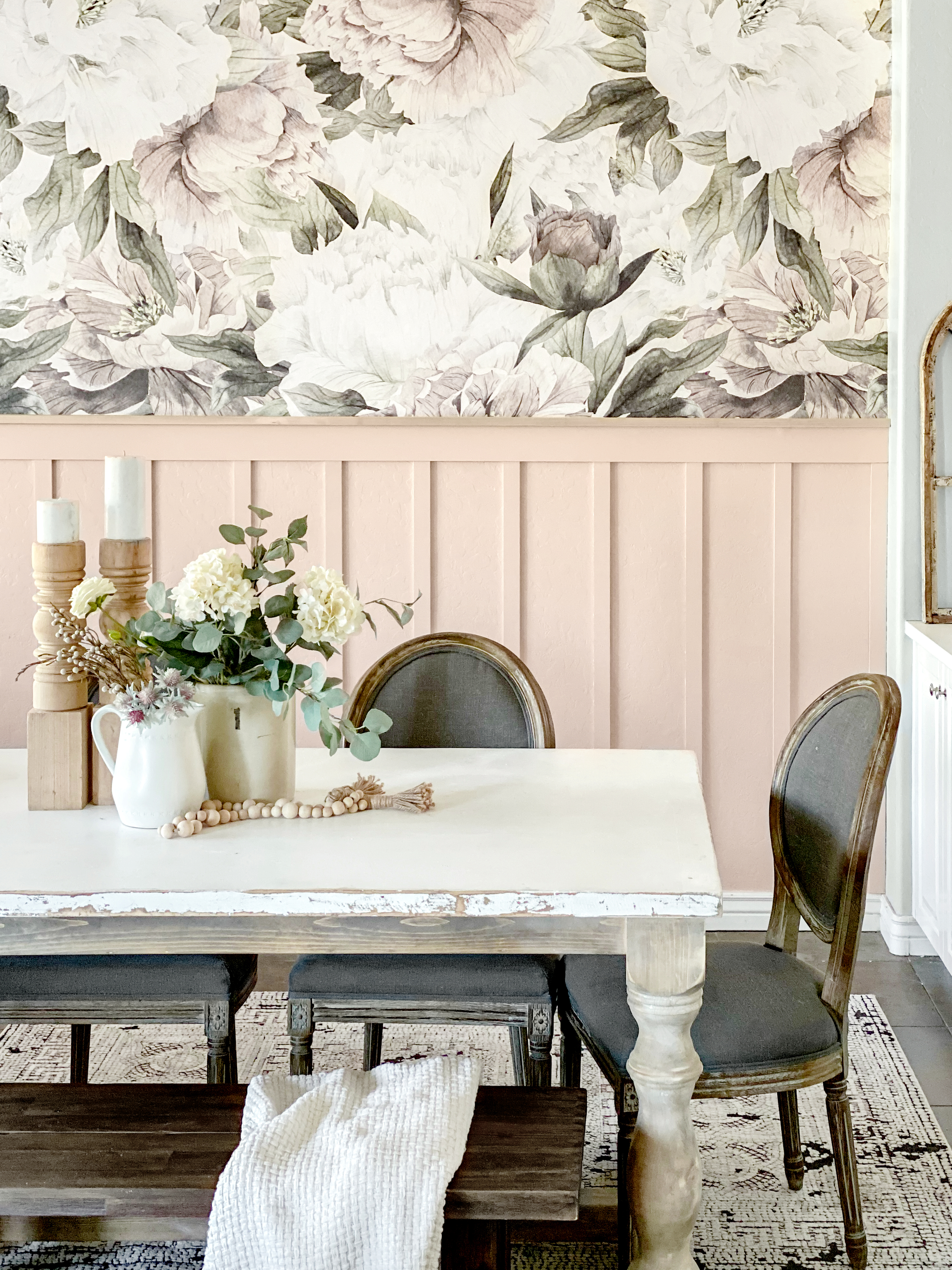 I've been working hard at transforming my dining room into an inviting space where my family can gather around but it was missing the ultimate element to bring in ambiance: lighting. When I saw the Distressed White Sadie Beaded Chandelier from Kirkland's I knew it was "the one!"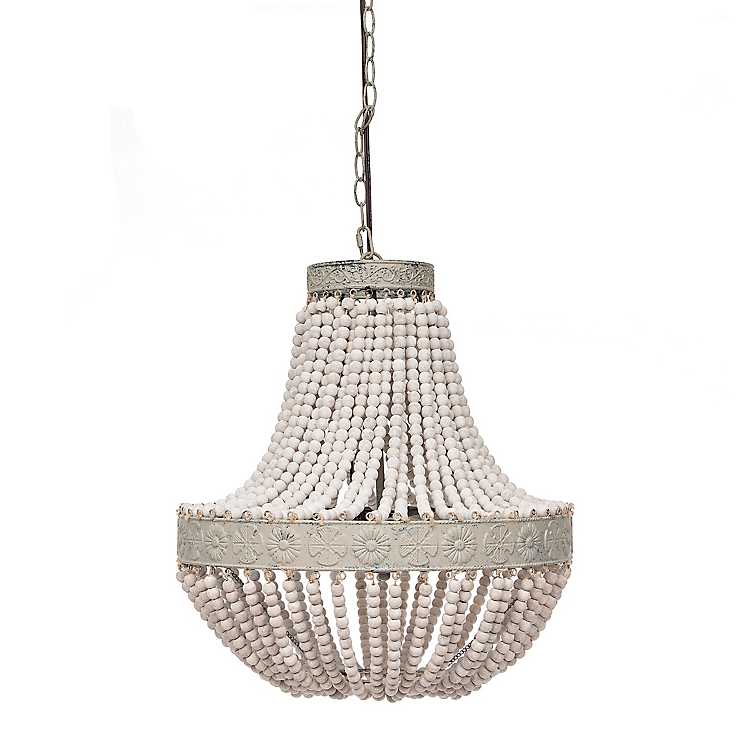 I couldn't get this in my space fast enough! It was really easy to install but this is definitely a 2-woman job so I recruited Kelli to help and we got this cutie up in no time… eek! You can already see how the elements of the wood and metal together on this chandy pop against the wall treatment. Oooh la la!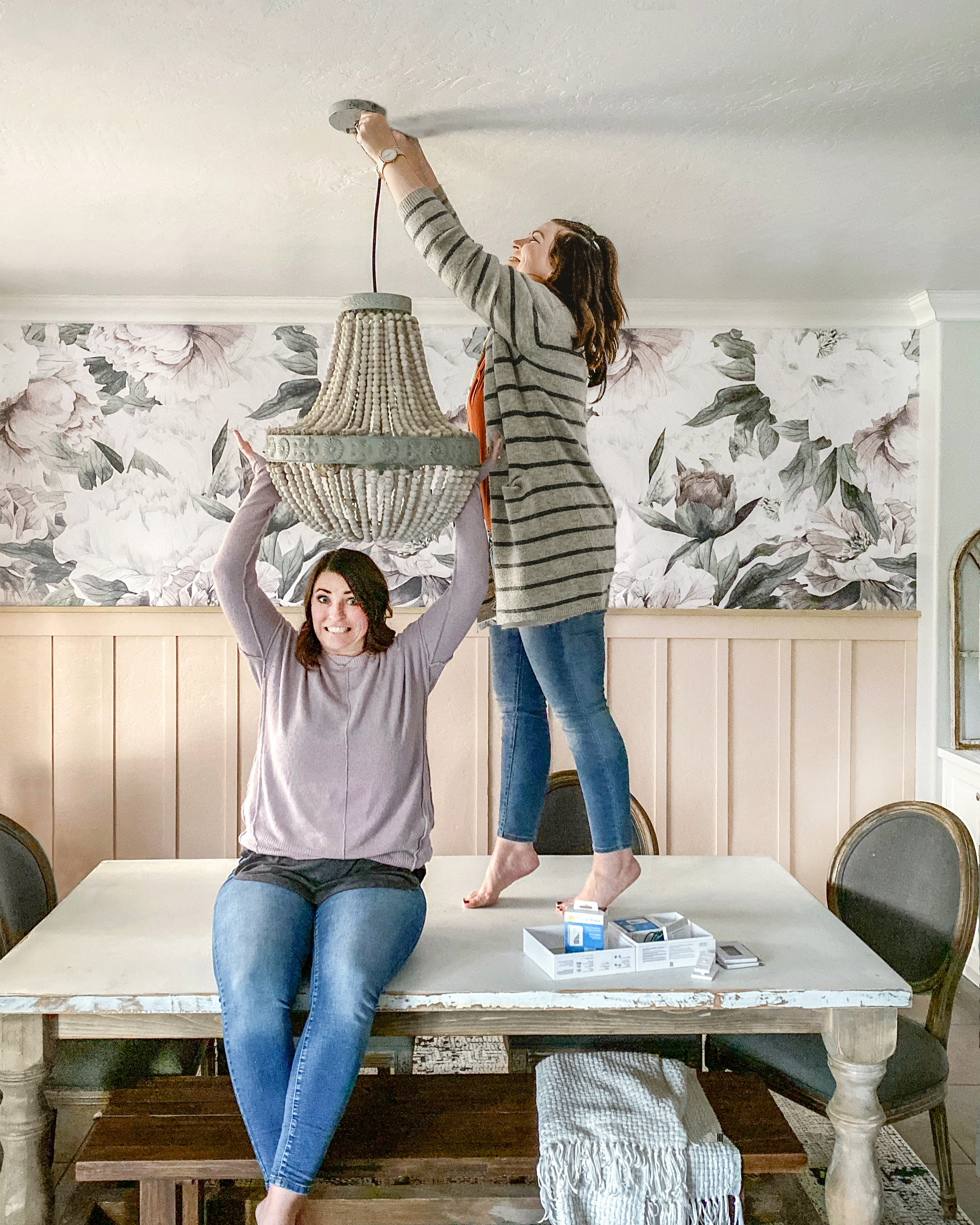 Since we're decking our halls for the holidays, I made a quick Kirkland's run and found the prettiest greenery picks and simply shaped + wove them in between the beaded strands of the chandelier to bring a little festivity to this space. I love how it drapes over the chandy and highlights the draped woods beads but you can still that gorgeous embossed metal medallion peeking through. It's amazing how one design element like this chandelier can completely refresh the room and bring it new life! I have it on a dimmer and can set it low when we're eating dinner to create an inviting scene where our children can relax and chatter about their day and when they're off playing afterwards, my husband and I can talk and feel relaxed underneath the glow.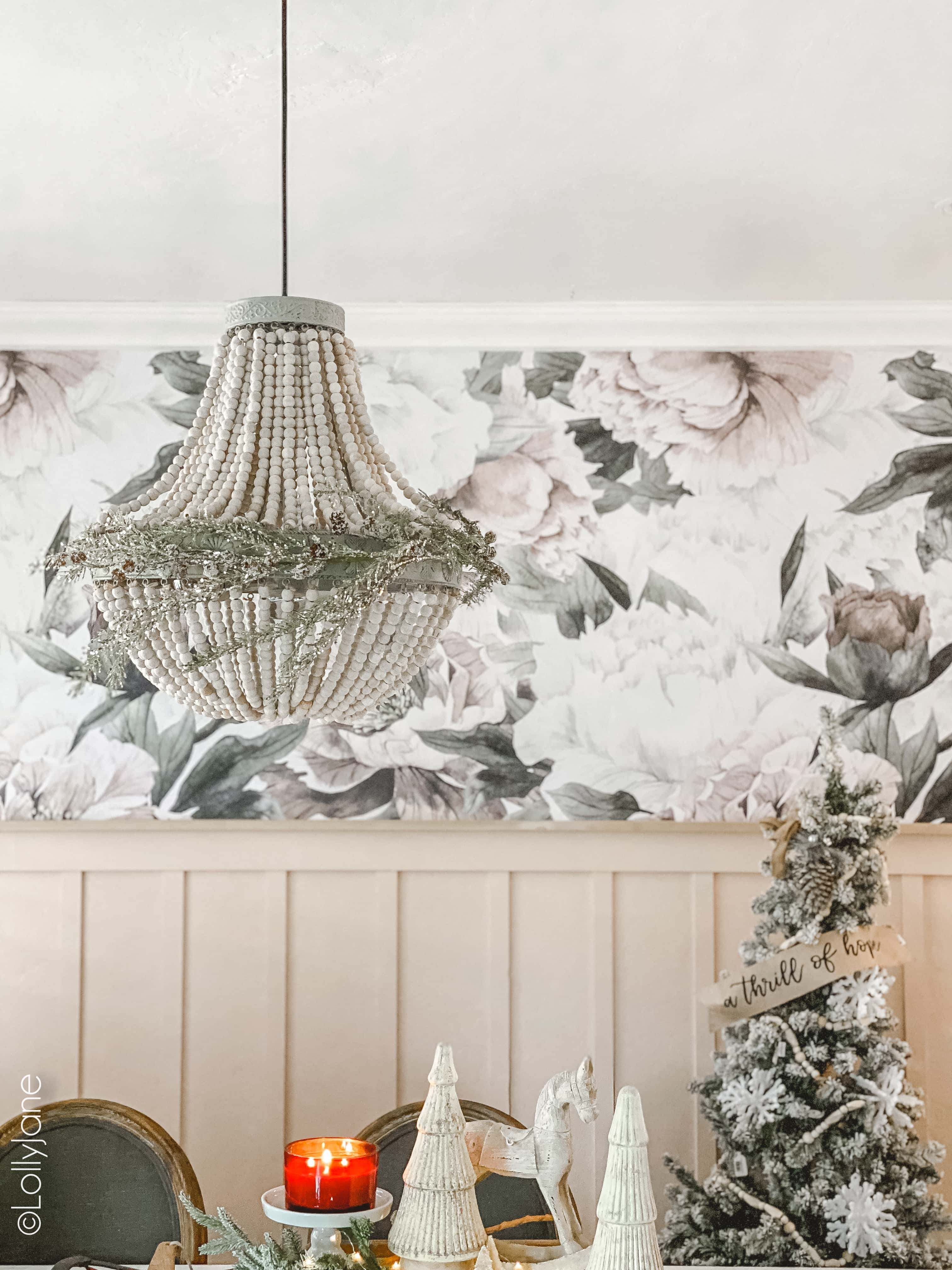 No matter your design esthetic, this piece will work in your own home to add instant cozy! Modern? Check. Farmhouse? Check. Modern farmhouse? Check. Boho? Check.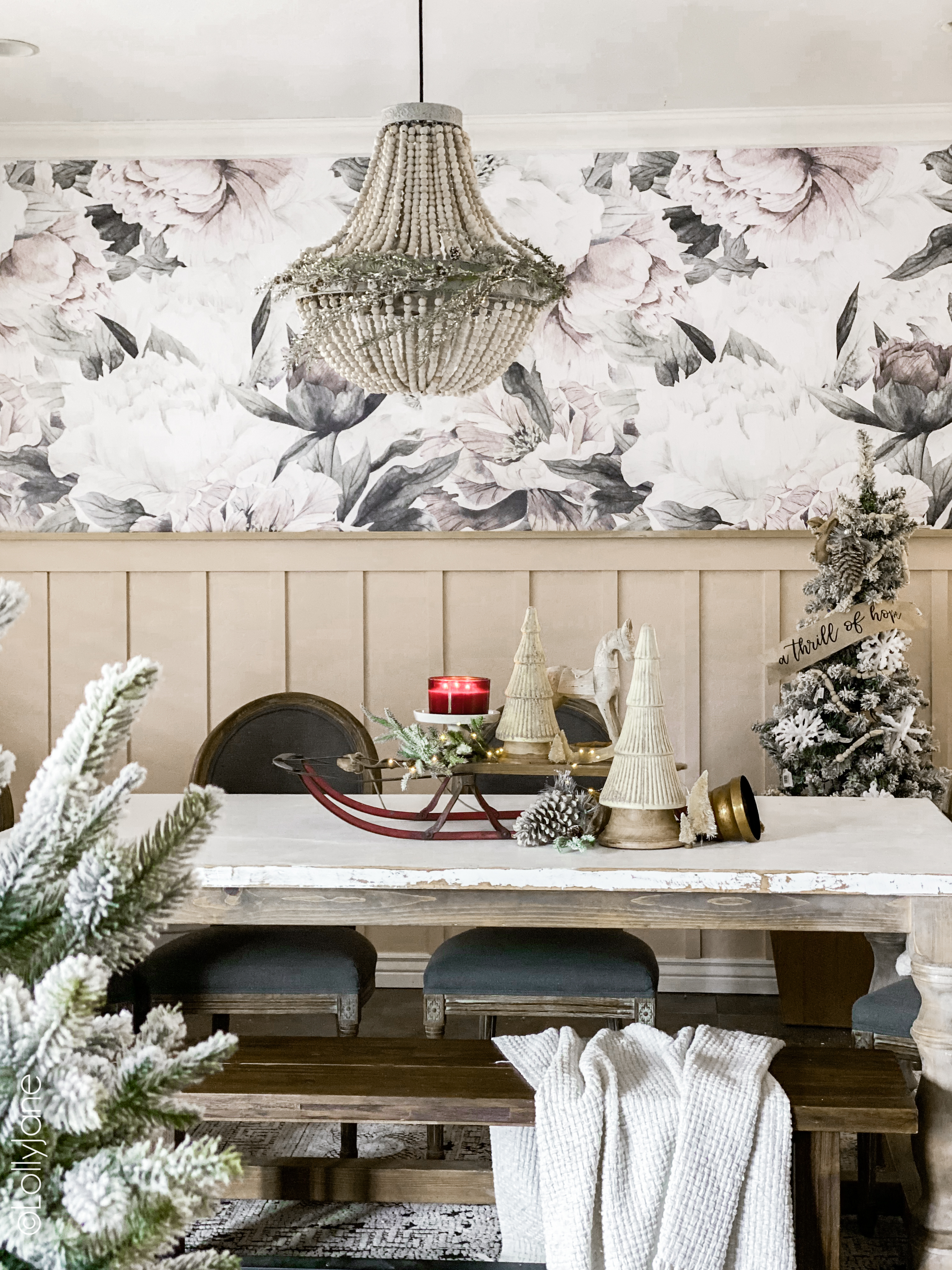 I've seen a similar chandelier that retails for over $600 but I can ALWAYS count on Kirkland's to deliver the same stylish, quality pieces for a fraction of the price. In fact, I've scoured their site to find 6 other gorgeous modern farmhouse styles that are also on-trend but won't break the bank!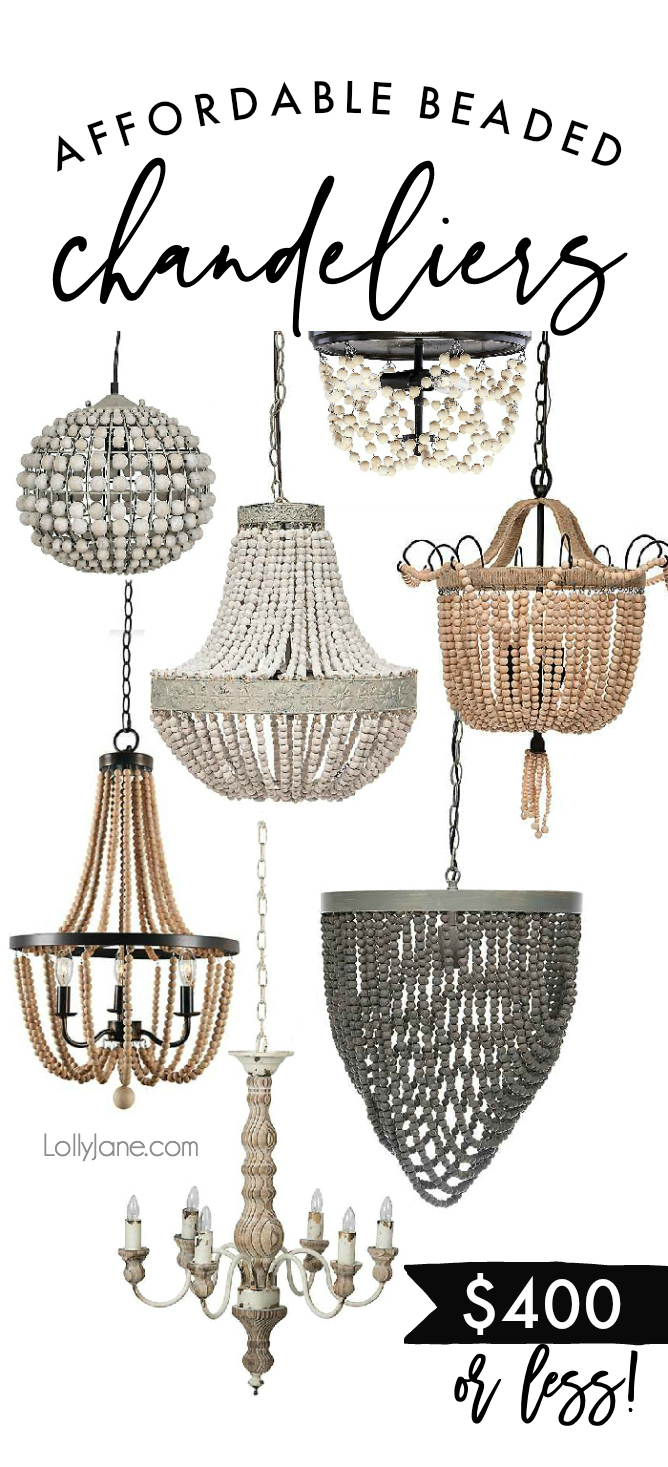 I love the wide variety of beaded chandeliers at Kirkland's that are perfect to match your everyday decor! Sources listed, from top to bottom: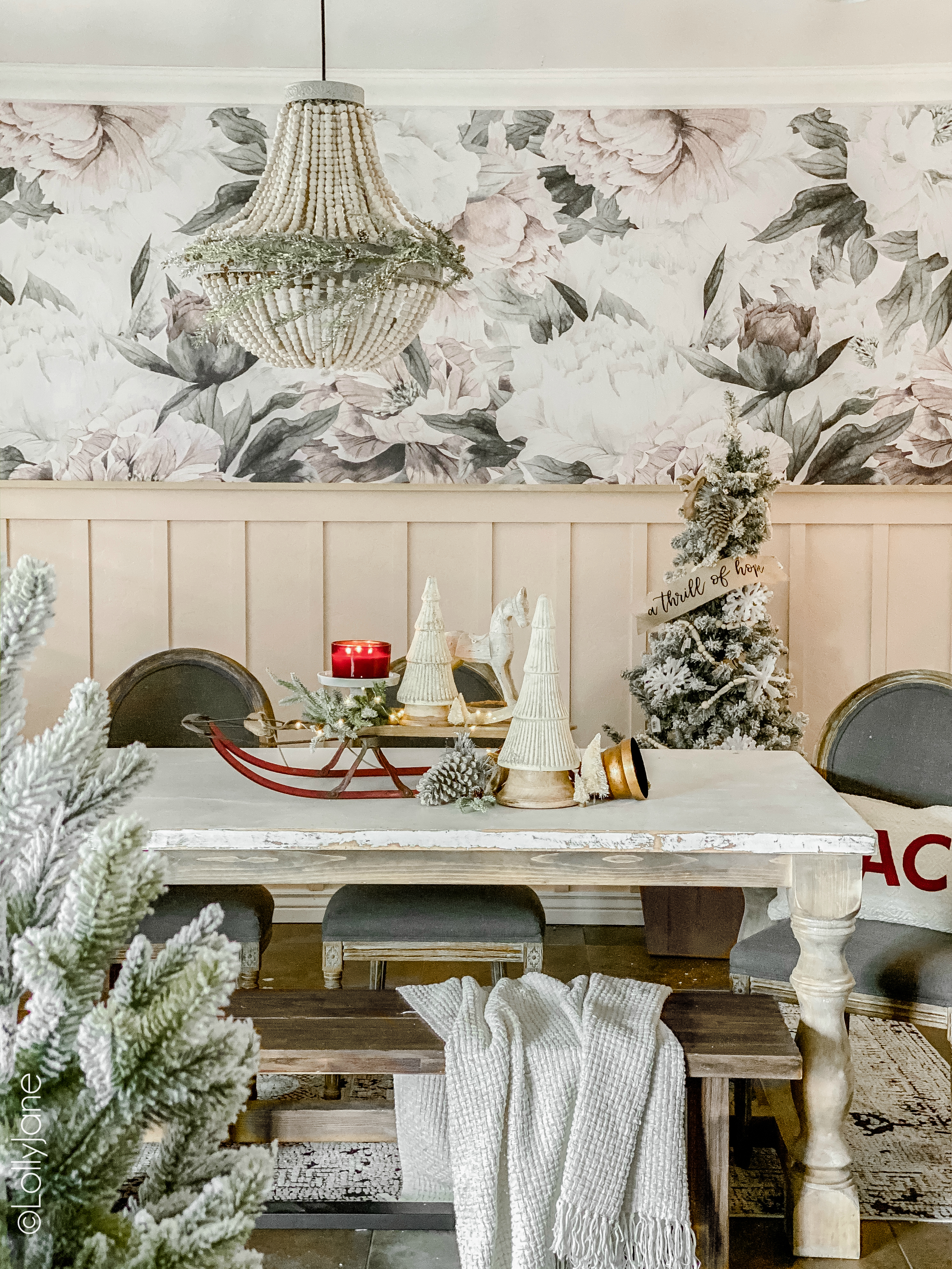 A big thanks to Kirkland's for sponsoring today's post and as always, opinions are our very own!