Thinking of building a new house or buying an existing one? we've compared both options to see which one is more affordable in the long run… you'll be surprised at the results!
Build or Buy a House?
So you've decided to be a home owner, congratulations!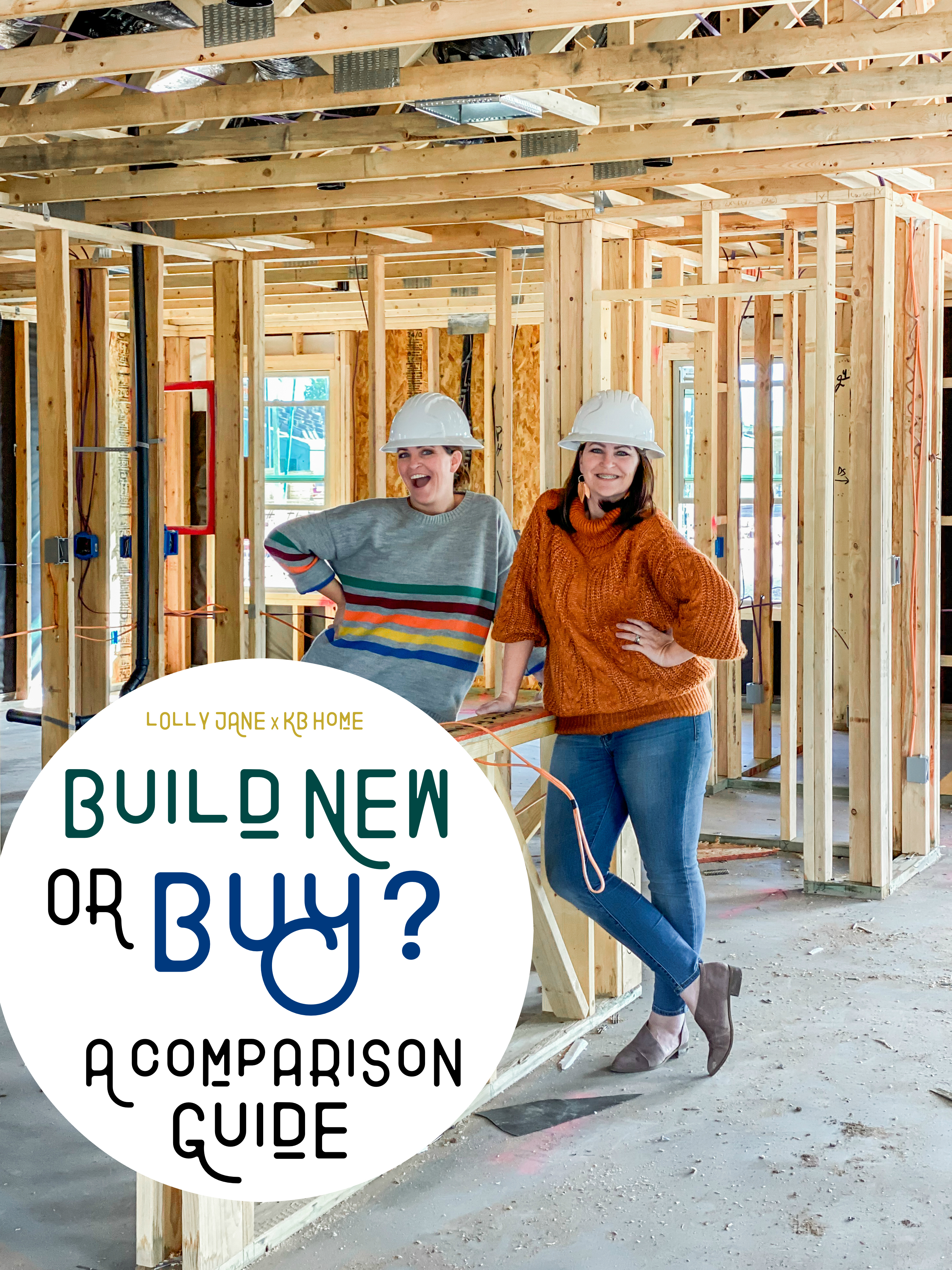 We have each rented, built new, bought old, bought new, and one of us is currently renovating our 40-year old childhood home… what we have learned through this process are the ups and downs + pros and cons of however you choose to get to the final stage of moving into a home that's YOURS. First, let's talk about building a new home, specifically with a home builder.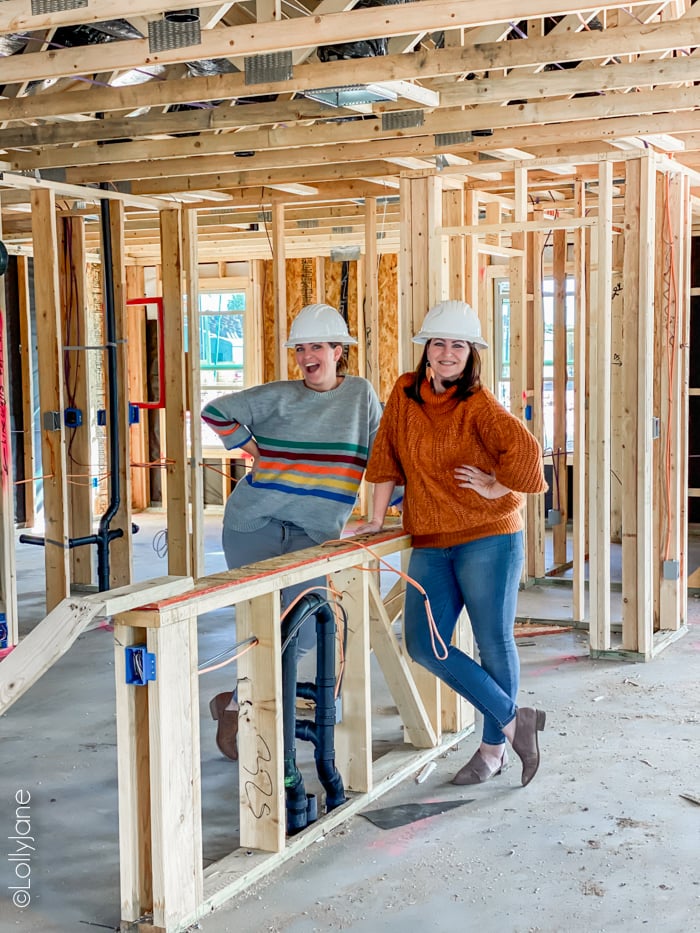 Building a new home
Although we're identical twin sisters who share nearly identical style in clothing, makeup, and home decor, if you were to ask us to build homes, they would actually be completely different than each other's. Since our income and needs are individual to our own little families, (Kelli having 4 teens and Kristi having 3 young children,) our homes would also be completely unique and tailored to our own particular wants.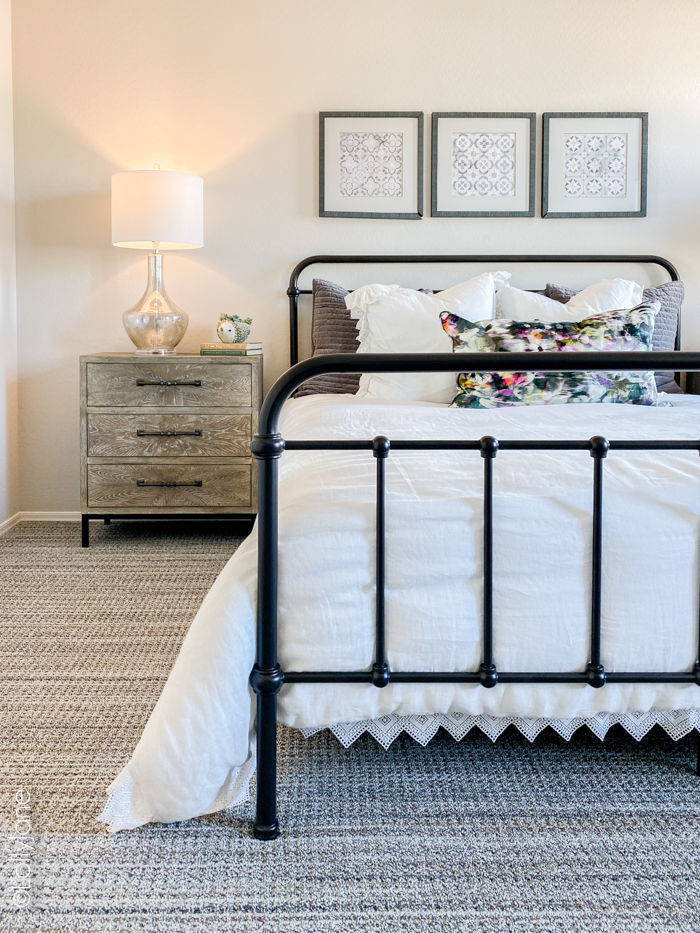 Building your way
Enter KB Home: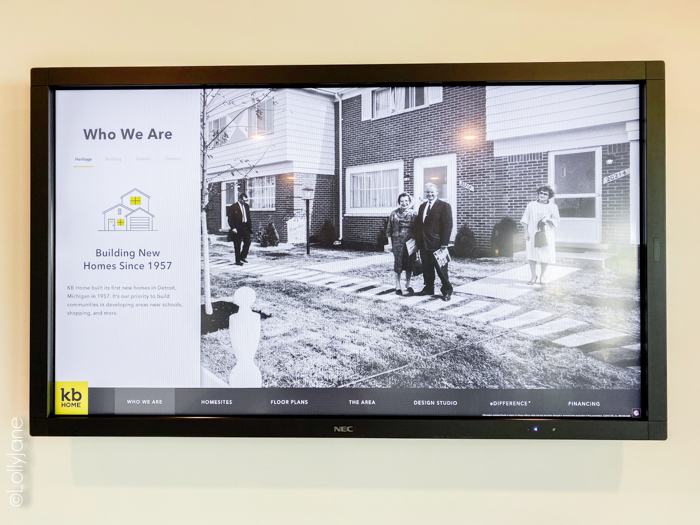 We were able to visit a few communities in the west side of the Phoenix valley and saw the vast contrast between the same base floor plan styled two ways, upgraded in two ways, and saw that the den on the 1849 Plan (the most popular and versatile model) had 2 totally different uses.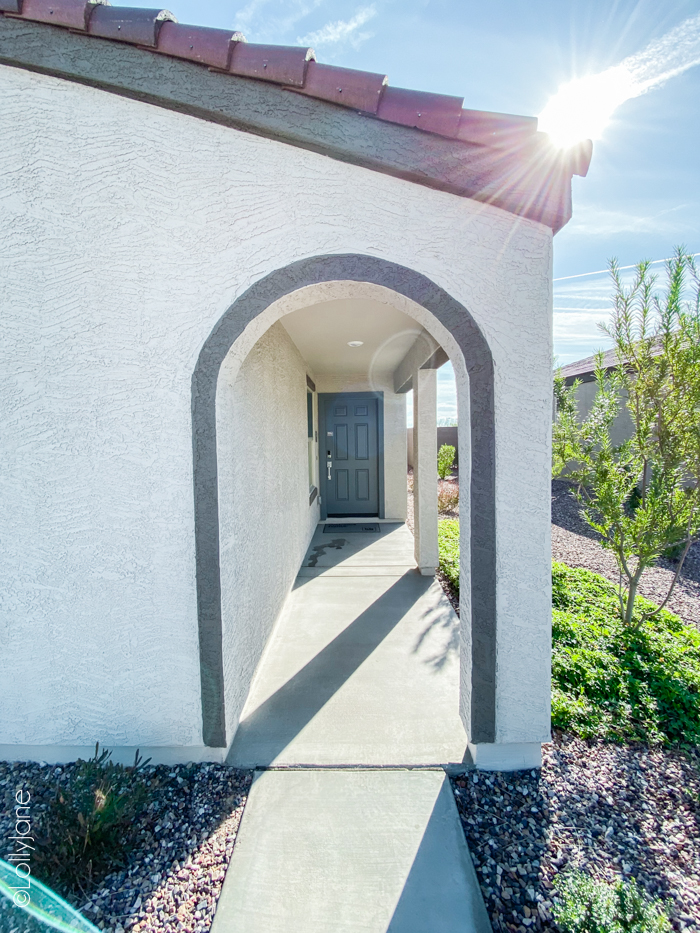 Kelli would prefer to have a great room as a teen room since her home is considered the "hangout house" with her kids' group of friends. I would personally opt for that same extra space to be a playroom to corral the toys + messes my toddler constantly makes.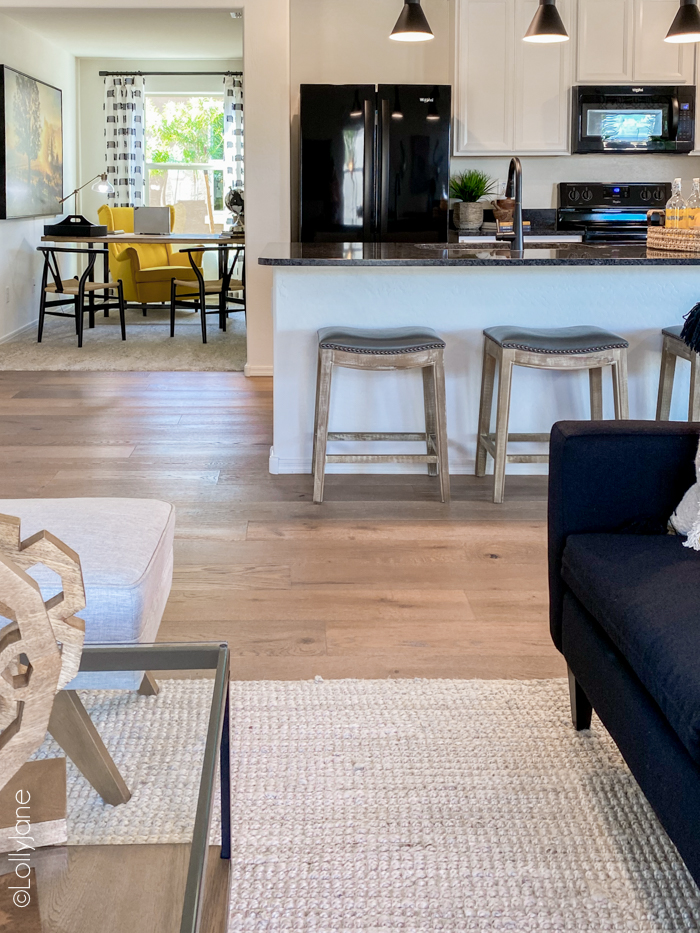 Kelli would upgrade the bathroom with the best of the best as her daughters are in there all. the. time. and she wants it to be as efficient as possible to speed up their primp time, whereas I would push for kitchen upgrades as I'm practically in there all day, err day due to picky eaters.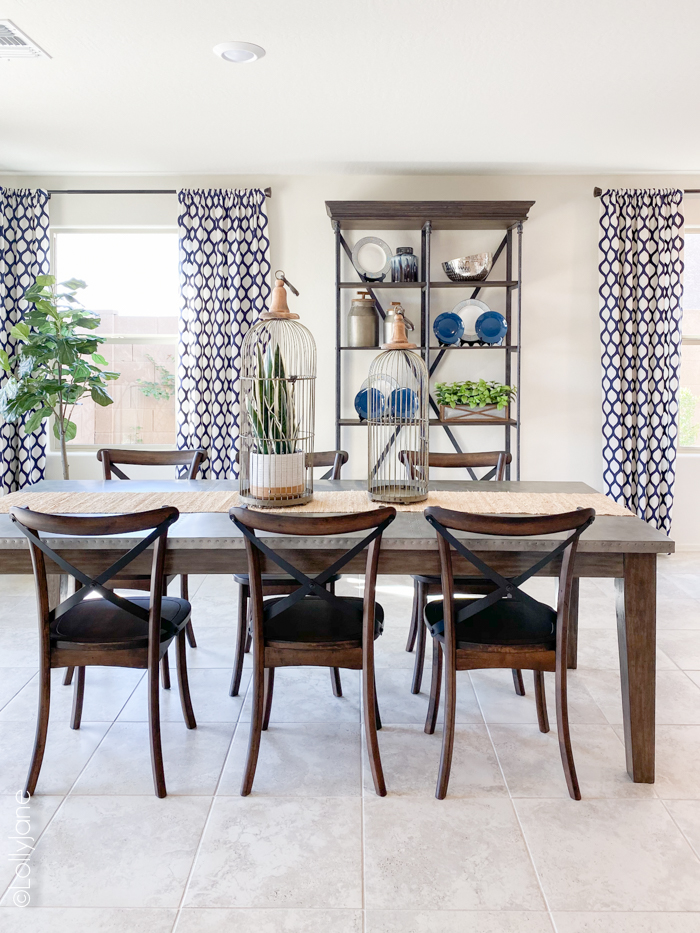 No matter what YOUR own families personal needs are, KB Home is able to accommodate it… and stay within your budget!
personalize your home at no added costs
KB gives everyone the ability to personalize their homes through a wide selection of design choices, many included at no additional cost. As we walked through them, we were surprised at so many design elements throughout the beautiful model homes that were actually included with the purchase of the home, (stunning lighting and tile for example… yes that is TILE! Wow!)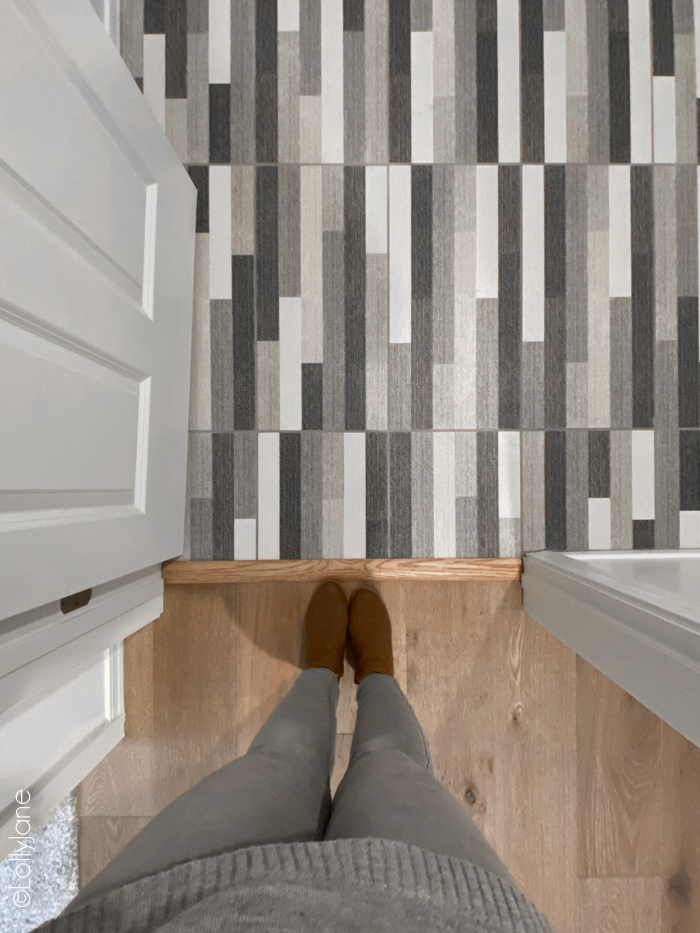 lower utility costs vs. resale homes
As we explored, we saw plaques that identified the homes ENERGY STAR ® certification standards and were impressed that they have substantially lower monthly utility costs when compared to resale homes.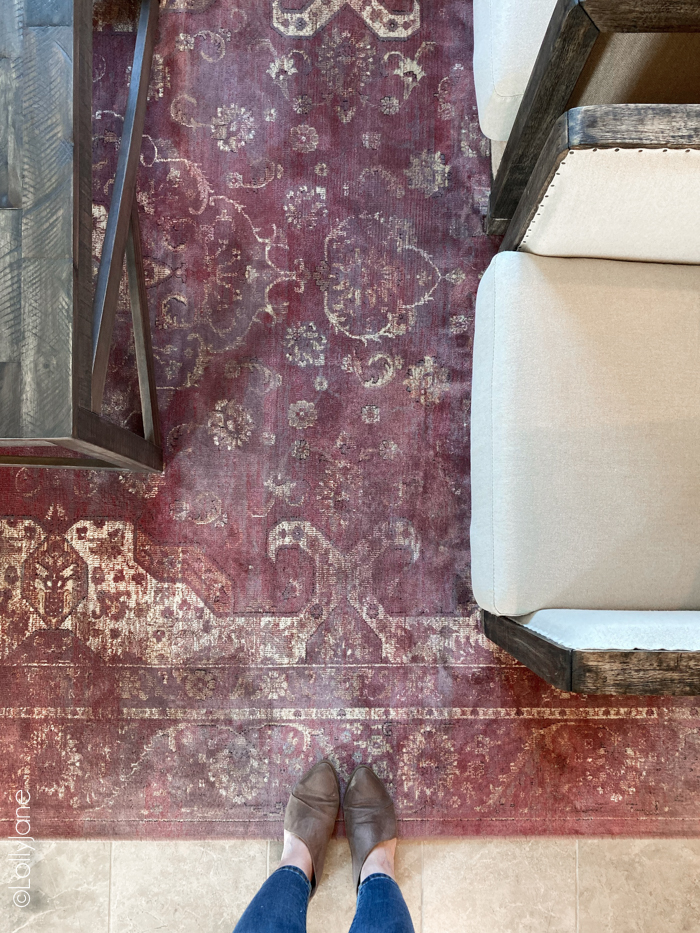 Kelli currently lives in a 1970's ranch style farmhouse and she spent THOUSANDS of dollars out of pocket (bye bye money!) getting her windows and central air/heat to be energy efficient. Buying 1, Fixer Upper: 0
Throughout the model homes you can see signs posted that state "Flex Your Lifestyle" which is helpful to know right off the bat what structural features come included and what room configurations are available so you can visualize for yourself what your own design choices could look like.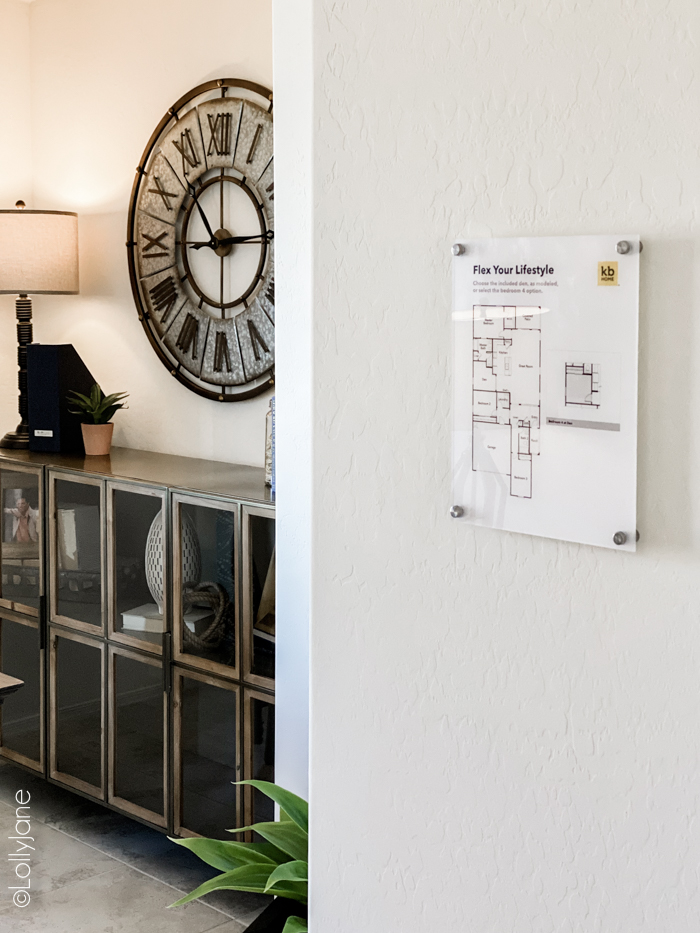 buying a resale home
Now let's chat about buying a resale home, one that is a year or so older (or mine, that's nearly 2 decades old!) After living in her 40-year old home, Kelli has spent almost fifty thousand dollars out of pocket on simple improvements and has expressed to me how absolutely frustrating it is that you can hardly tell when you walk in as most haven't been cosmetic but "internal." Raising low ceilings, repairing/replacing duct work, multiple garage repairs since it was originally a carport and the garage door always has issues, a new roof, full bathroom demolition, and still she has to budget for the kitchen and raising the ceiling on the other half of her home as she could only afford to do half of it the first time. Uuugh!
budget for maintenance
Kelli has admitted more than once how much easier her life would be not budgeting for the next repair or upgrade and regrets not buying new. Of course any home will start to need maintenance work at some point but when you buy resale, you don't exactly know what you're buying… is that decade old water heater going to finally conk out? How hard was the previous own on the washer/dryer or the A/C unit or XYZ? Did they change filters on time? Did they upkeep it? What's the real condition of it? There are too many unknowns with our current home condition so we set aside money each month to be prepared for the next disaster, (like a bathroom pipe that recently leaked and resulted in a full gut job/bathroom remodel. Oy!)
KB Home
With KB Home, you can rest easy knowing you have the highest quality (despite your budget and if there are upgrades or not) and when you walk in on your first day of home ownership, every detail is accounted for and your house is welcoming you home… hassle free!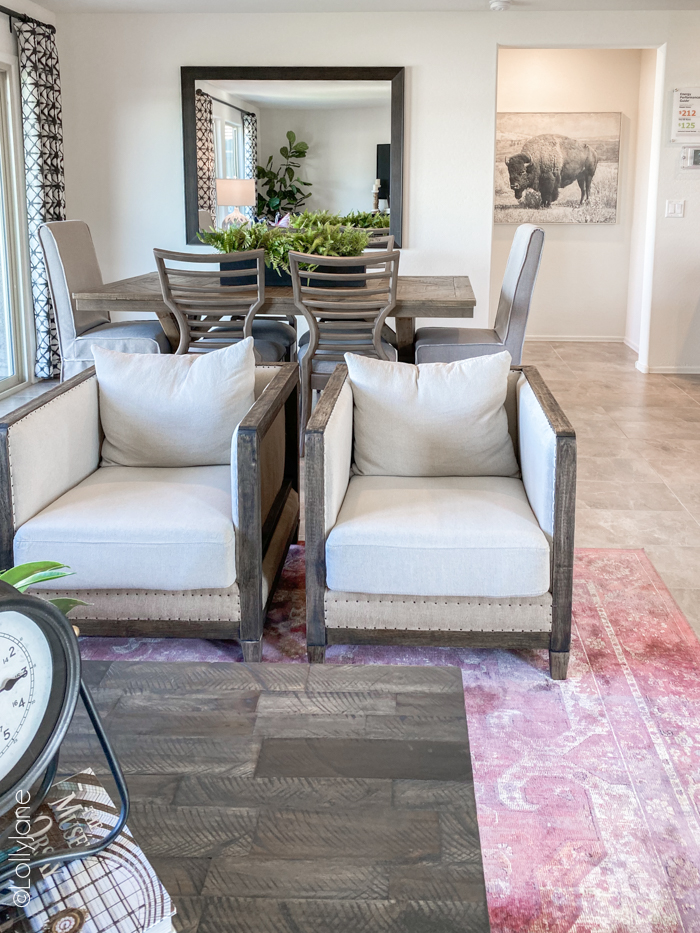 KB Home has desirable communities throughout the nation but one thing is sure, you will receive the same level of care and expertise at ANY community! You get to take control and set the tone for where you want to build, how you want your home to look, and how much you want to spend. KB is more like a friend guiding you through the process more than anything, and we think you'll love the experience from lot to key!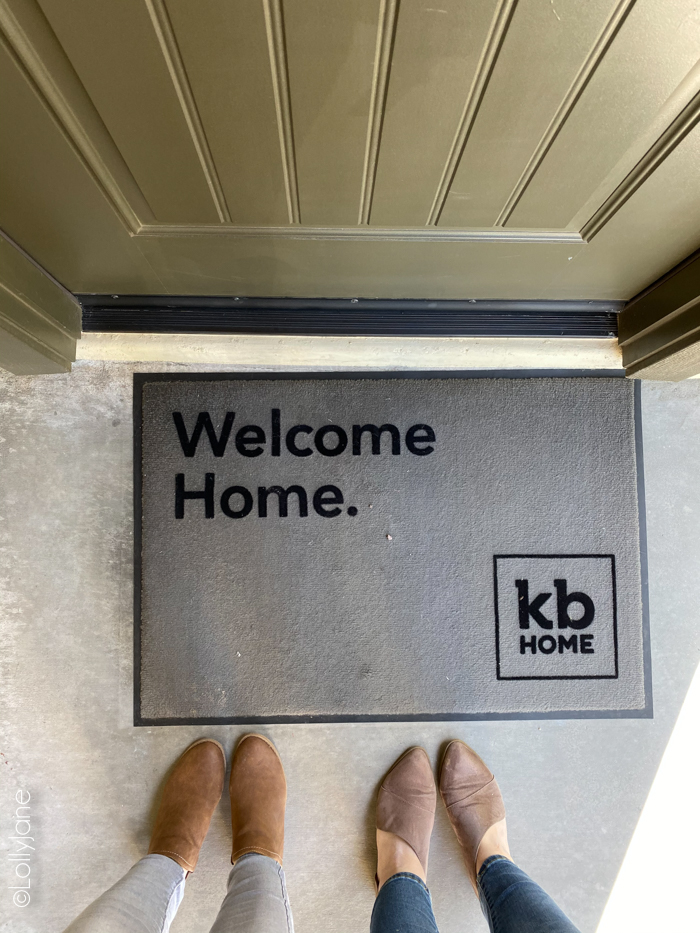 Check out our full day:
https://youtu.be/9DXW8UzcI2s
Also, if you missed the Phoenix KB Home Design Studio reveal… it was SO good! Here's a peek from the event, we love every detail!
https://youtu.be/_8UeYPAUhS8
A bug thank you to KB Home for letting us tour their communities and for sponsoring today's post. See more info on your own local KB Home here 🙂