We recently went to a cute bead party and the host, Wende, had the cutest Valentine's Day feather boa wreath on her front door. I examined it subtly since I didn't want to look like a weirdo, haha! Hers was made from cardboard and feather boas…easy enough! I grabbed some half off coupons to my local craft store and got started! Not bad for a little hot glue, feather boas and cardboard recycled from my kids' diaper boxes. I love it! Perfect for love day (;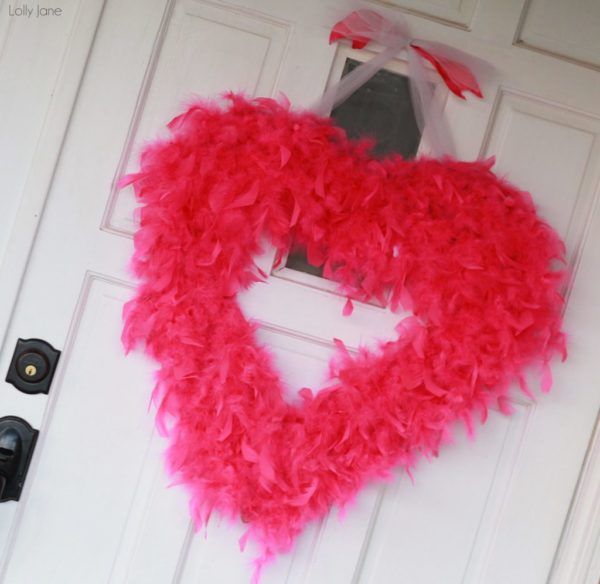 Supplies:
2 feather boas (use your coupon so you can get them for $10/each)
Cardboard: Mine ended up being 22″ wide x 25″ tall
Hot Glue
Scissors/X-Acto Knife
Ribbon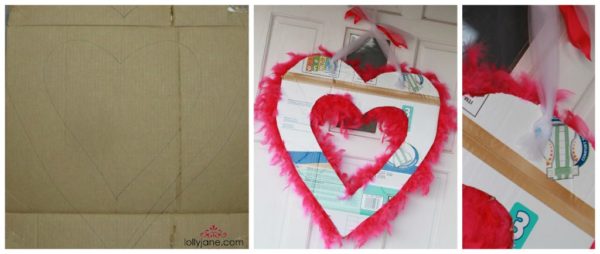 Step 1: Freehand two hearts onto your cardboard.
Step 2: Cut out your heart.
Tip: An exacto knife is much faster & easier than scissors.
Step 3: Glue, (sorry no pic but super easy!)
Start at the bottom and go around the outer edge, gluing every 6 inches or so. Repeat with the inner edge of the heart.
Step 4: Using tulle/ribbon, hot glue onto back of heart.
Step 5:
Hang to let everyone know
L

♥
VE
is in the air!
Enjoy! (: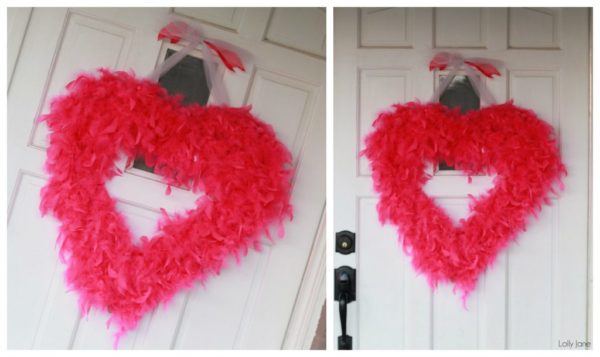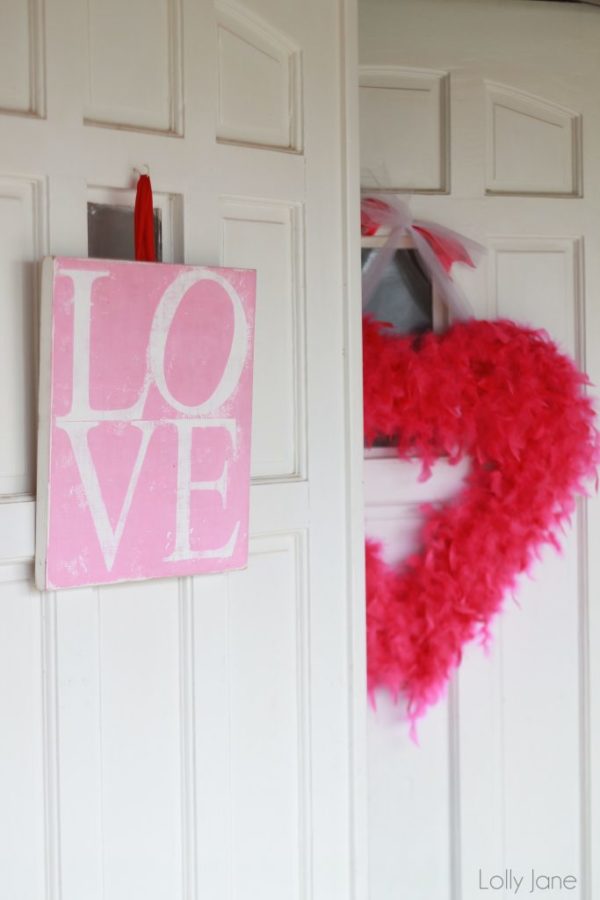 Hope you make your own cheap and easy Valentine's Day feather boa wreath and love it! Check out all our
Valentine's Day ideas here
! We're always sharing tutorials and even yummy
recipes
along the way!