Curious George DIY Charms
Easy to make DIY Charms (aka Shrinky Dinks!) Curious george style… the process is the same, just insert your OWN favorite character, emoji, or drawing! Such a fun kids craft!
We tried something new this weekend and made Curious George charms with "magic shrinking paper" as my 3-year old called it, aka shrinky dinks!
Curious George DIY SHRINKY DINK Charms
Inspired by George's red shirt, The Man With The Yellow Hat's hat and George's brown fur, this Curious George we made a red, yellow and brown bracelet and paired it with a cute picture of George wearing said hat!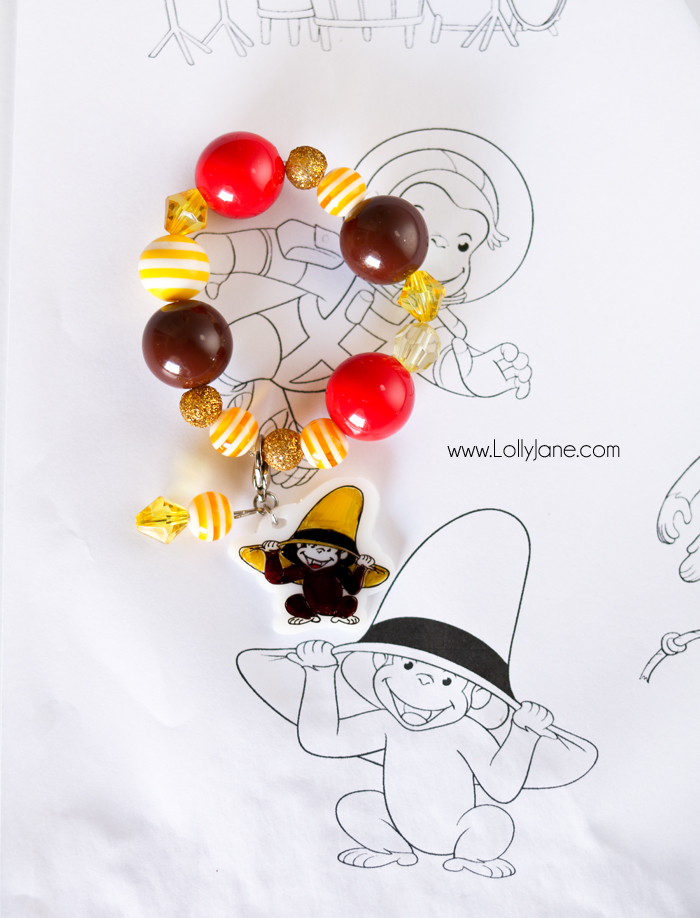 SUPPLIES TO MAKE SHRINKY DINK DIY Charms
To make your own you'll need:
Shrinky Dink paper
Permanent Markers
Curious George pictures (or your own favorite characters!)
Jewelry Beads, Rings and Clasps
Beads
Stretchy String
Needle-nose Pliers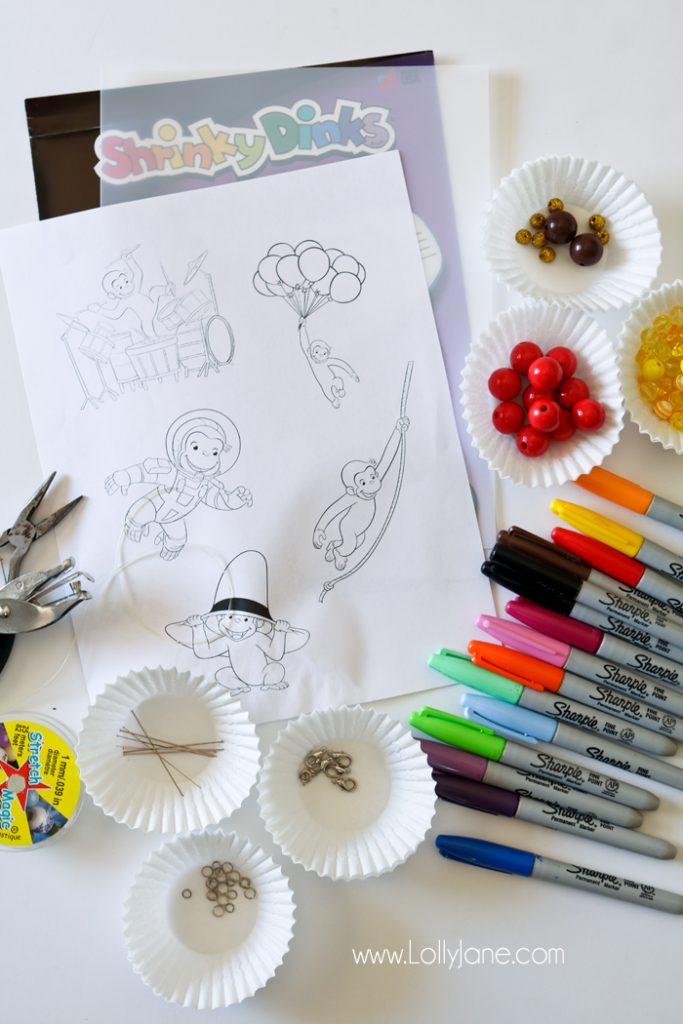 How TO MAKE SHRINKY DINK DIY Charms
Print off your favorite character, emoji, or let your kids go wild drawing!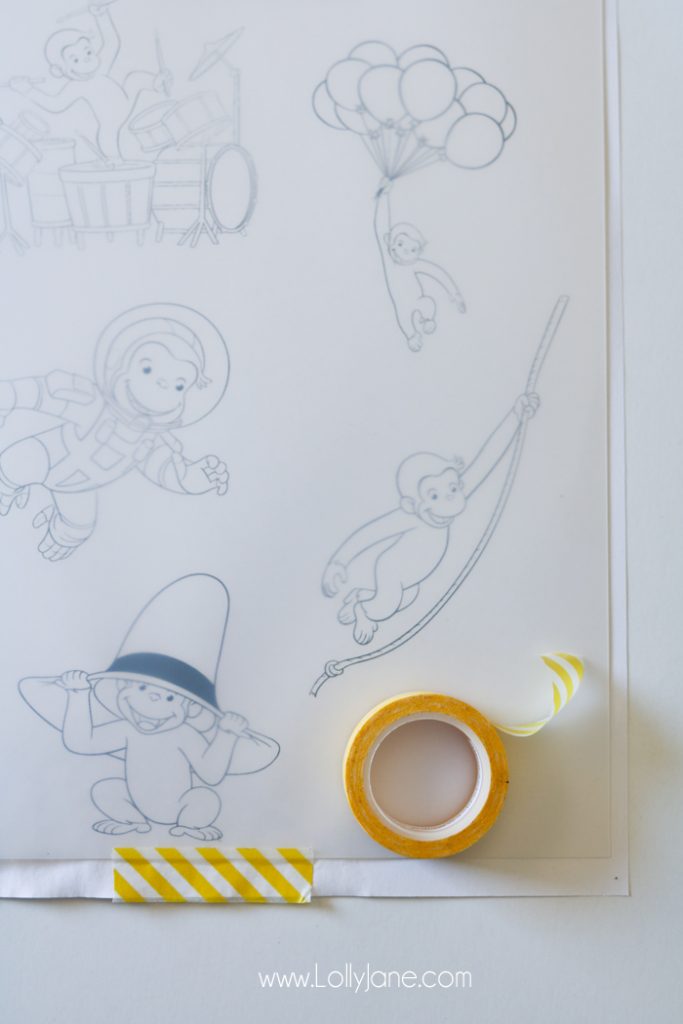 2. Place a piece of tape to secure to Shrinky Dink paper over pictures.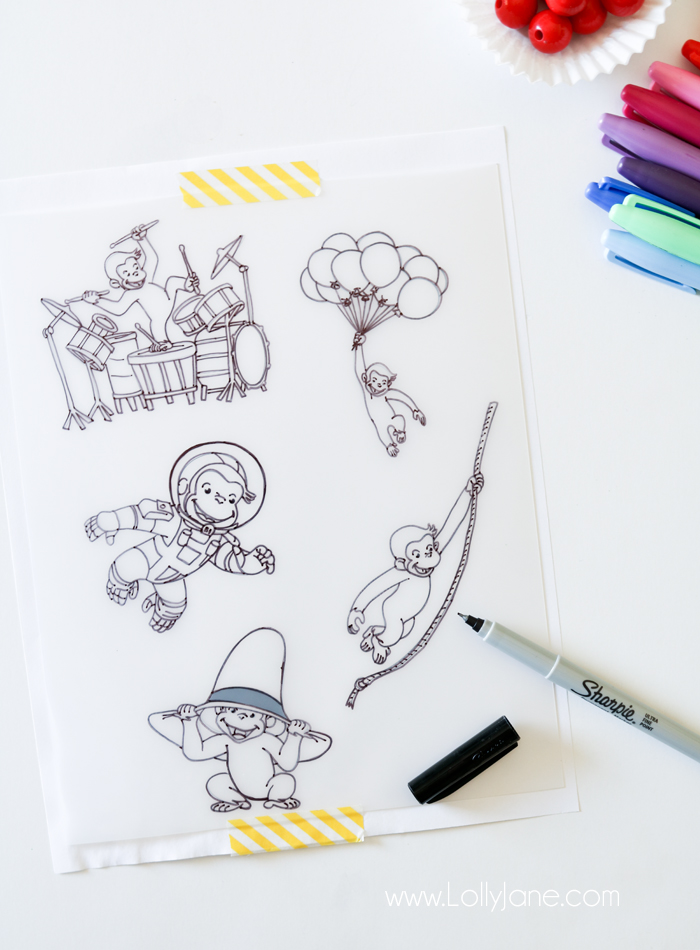 3. Using a thin permanent marker, trace over George images.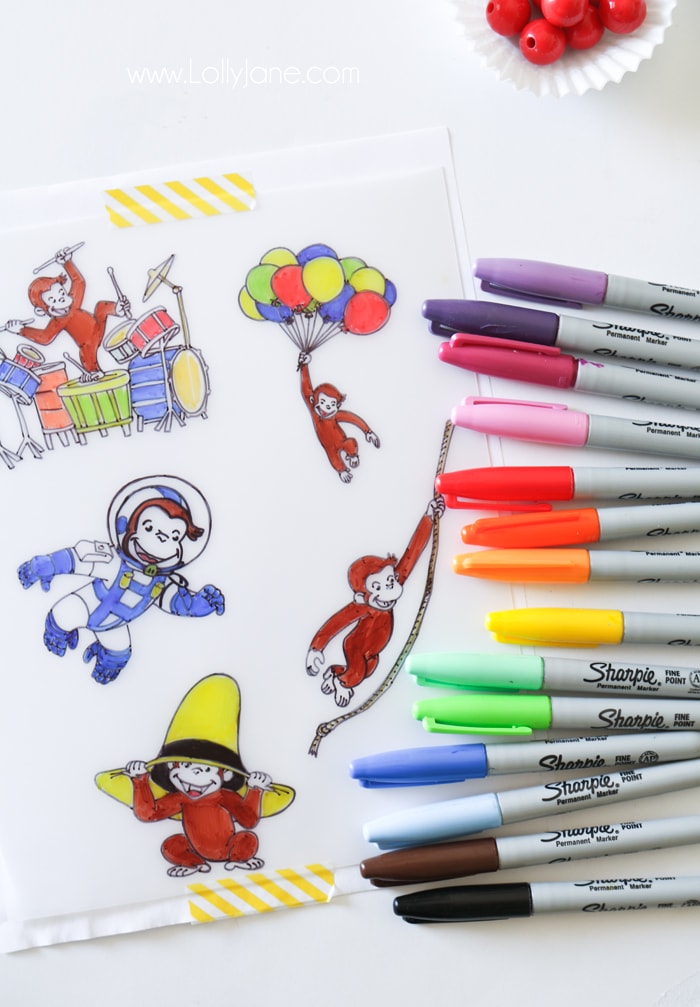 4. Color pictures in.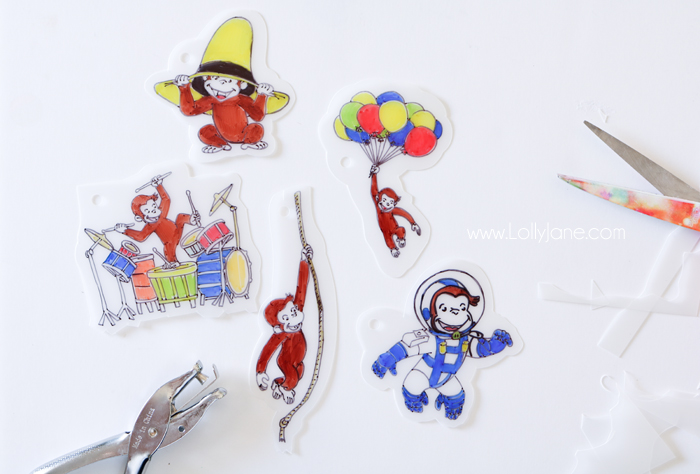 5. Hole punch and cut around images. Bake according to package directions.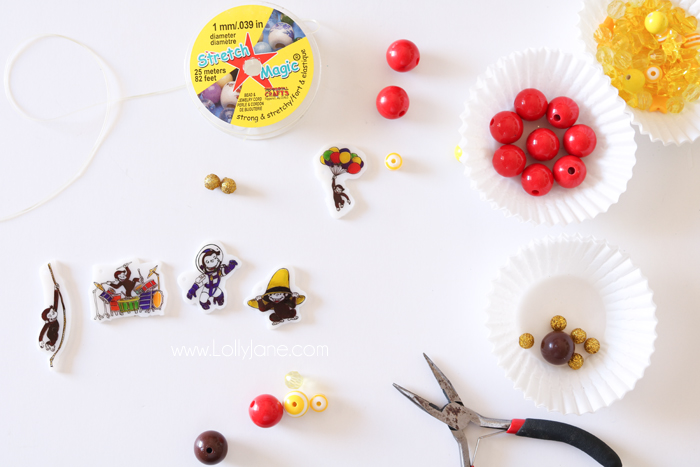 6. String stretchy string through beads until desired bracelet length and cut.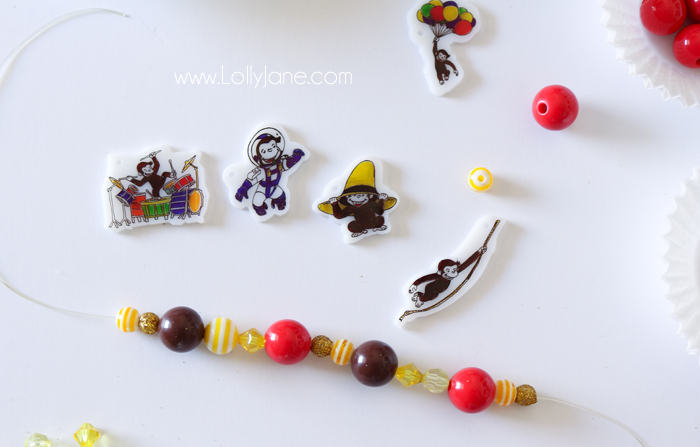 7. Using jewelry making pieces and needlenose pliers, place ring through the hole punch on the charm. Place ring around the clasp and hook to the charm ring. Clip to bracelet. Viola!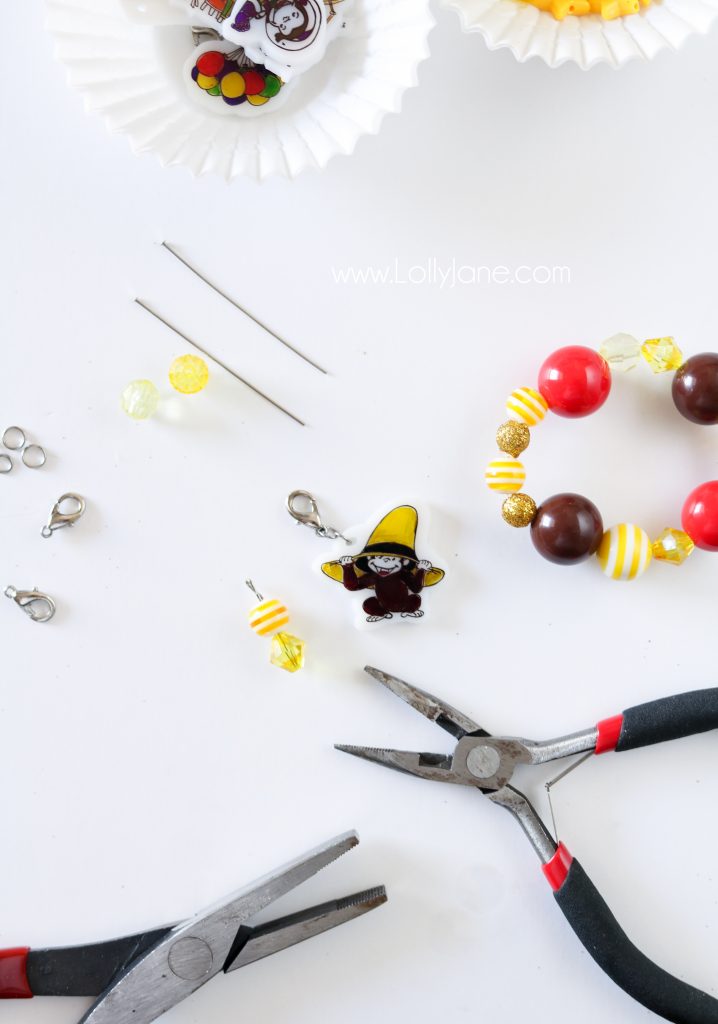 Pretty easy and pretty cute! All little Curious George falls will love these handmade charms. They are also cute on a keychain, zipper pull or on a backpack!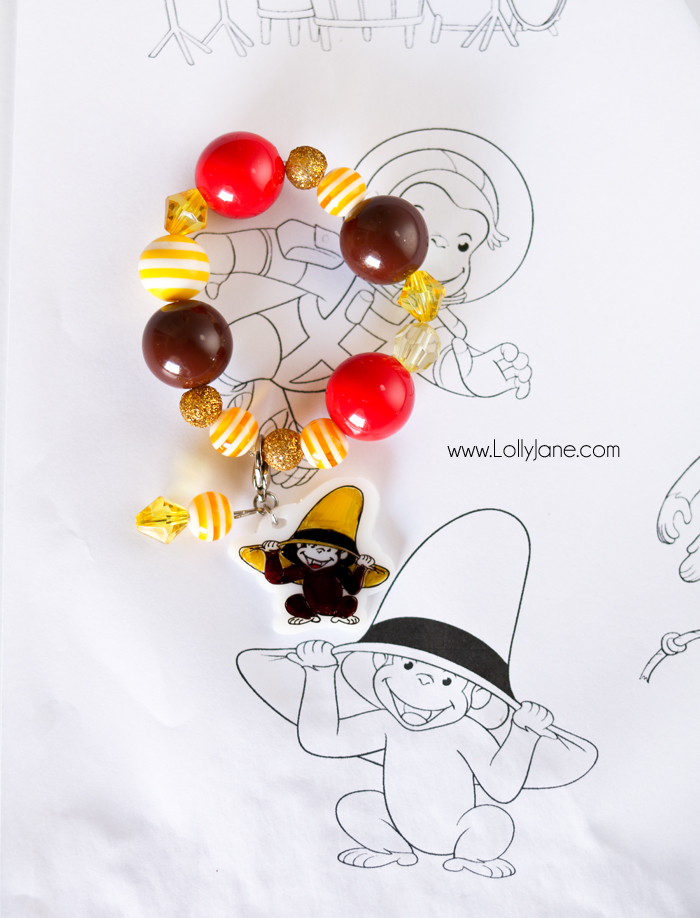 Our adorable plush George is sporting his new bling! 😉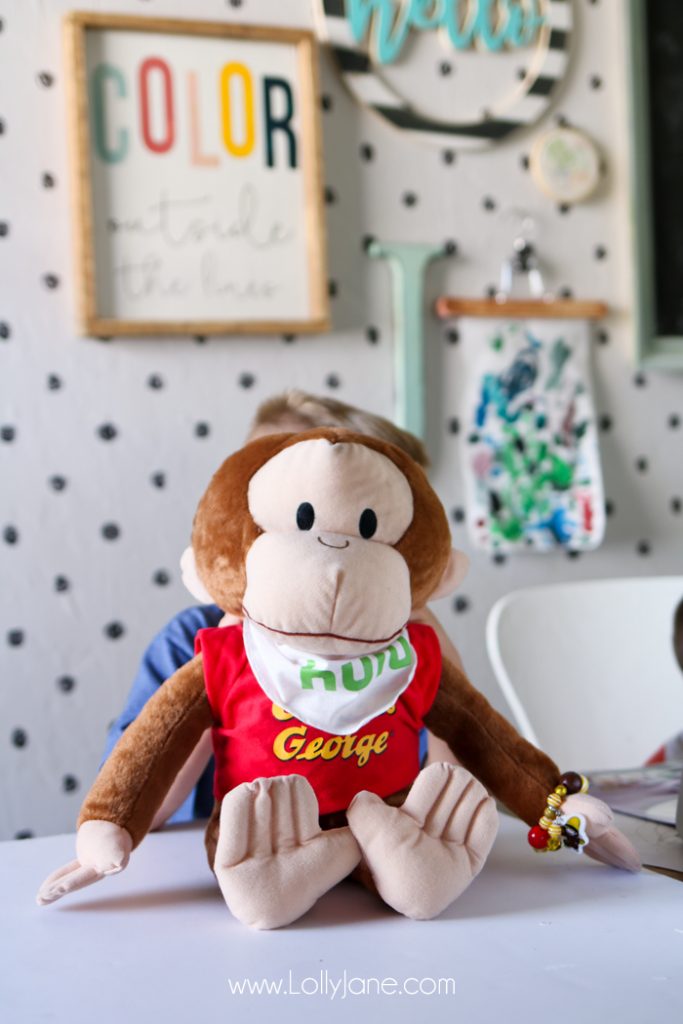 Check out even MORE kid-friendly crafts!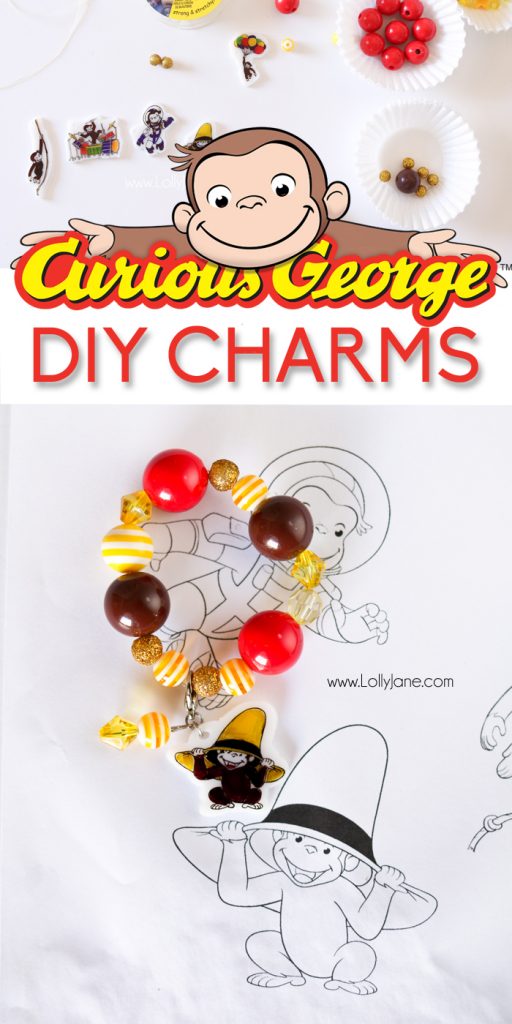 This post is in partnership with HULU. As always, opinions are our very own! 🙂