With 2 toddlers who can be mischievous at times we enjoy watching Curious George as we can relate to a lot of his silly shenanigans. Now that our favorite little monkey is swinging into our home, on Hulu, we can watch all 9 seasons (108 episodes) of the animated TV series (as well as the animated film Curious George 2: Follow That Monkey) whenever we want to!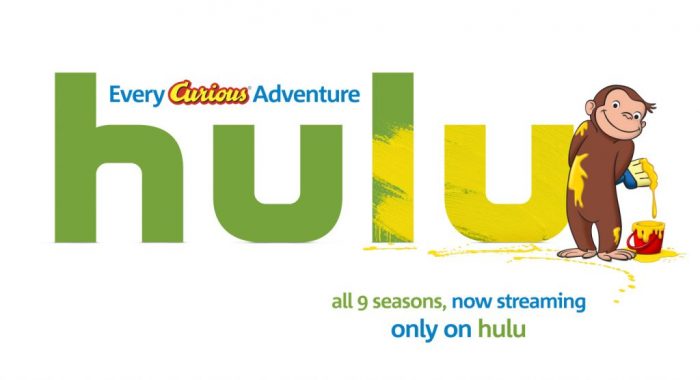 Aimed at preschool viewers this cute series inspires children to explore science, engineering, and math in the world around them. Here's a peek of why my kids love this little monkey!
My kids love being able to turn on our tablet and open the
Hulu
app as it is THE streaming destination for the best of TV, and a great selection of films! Plus, you can stream almost anywhere, on any device, (including gaming consoles, set-top boxes, mobile phones, and more.) My kids love Curious George of course but I personally have Hulu on my phone for the current season feature, (last night's TV.) From top networks ABC, NBC, FOX and the CW I get to catch up my "mom shows" like Gray's Anatomy, Chicago Med, New Girl, The Mindy Project and even the classic Seinfeld during those late night feedings with my 3 month old. It's a definite perk of waking up in the middle of the night. 😉 Visit
Hulu.com
to start your free 1-month trial, for a limited time!
Curious George encourages us to think outside the box with downtime so this weekend we tried something new and made Curious George charms with "magic shrinking paper" as my 3-year old called it.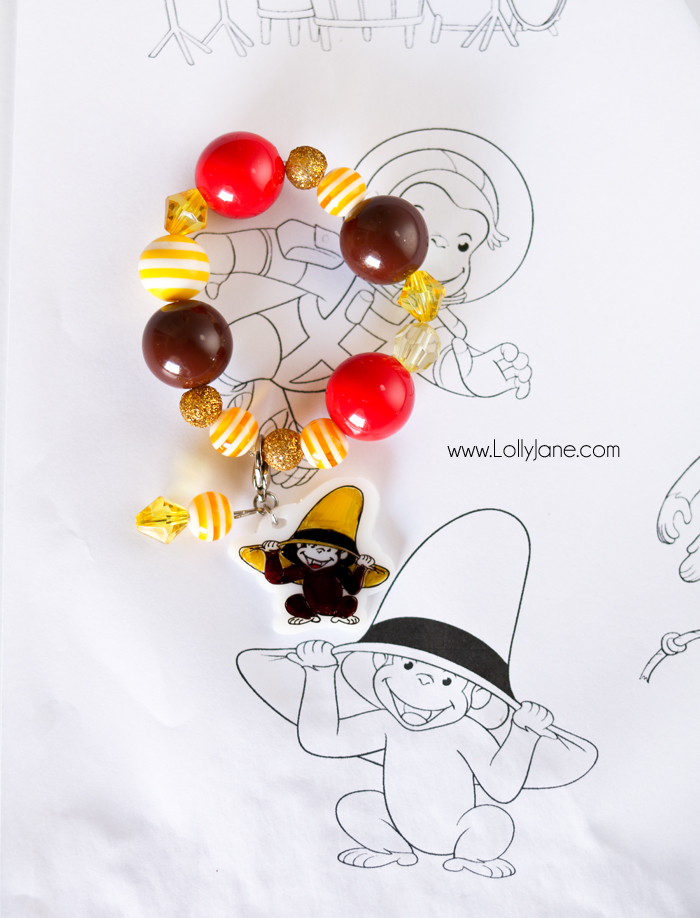 Inspired by George's red shirt, The Man With The Yellow Hat's hat and George's brown fur, we made a red, yellow and brown bracelet and paired it with a cute picture of George wearing said hat!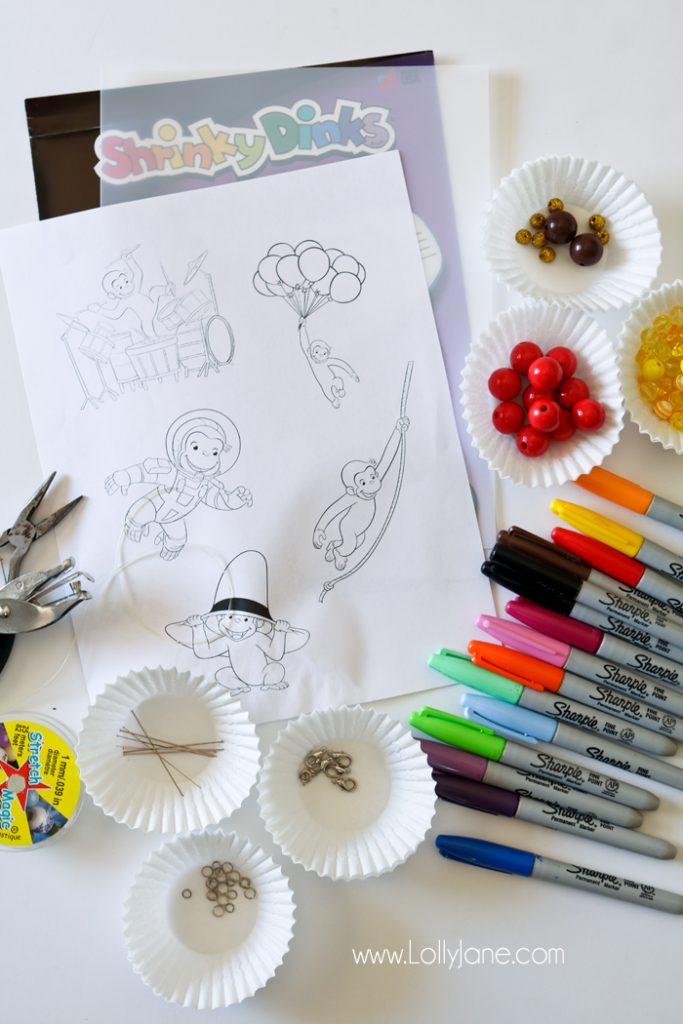 To make your own you'll need:
Shrinky Dink paper
Permanent Markers
Jewelry Beads, Rings and Clasps
Beads
Stretchy String
Needlenose Pliers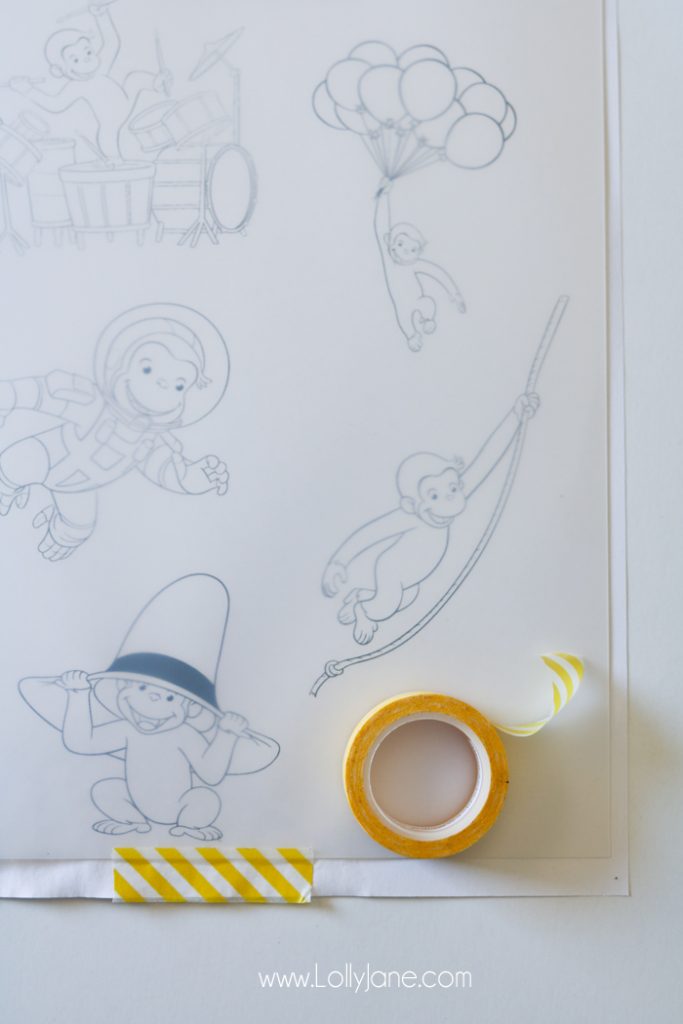 After printing out your favorite pictures of George, place a piece of tape to secure to Shrinky Dink paper over pictures..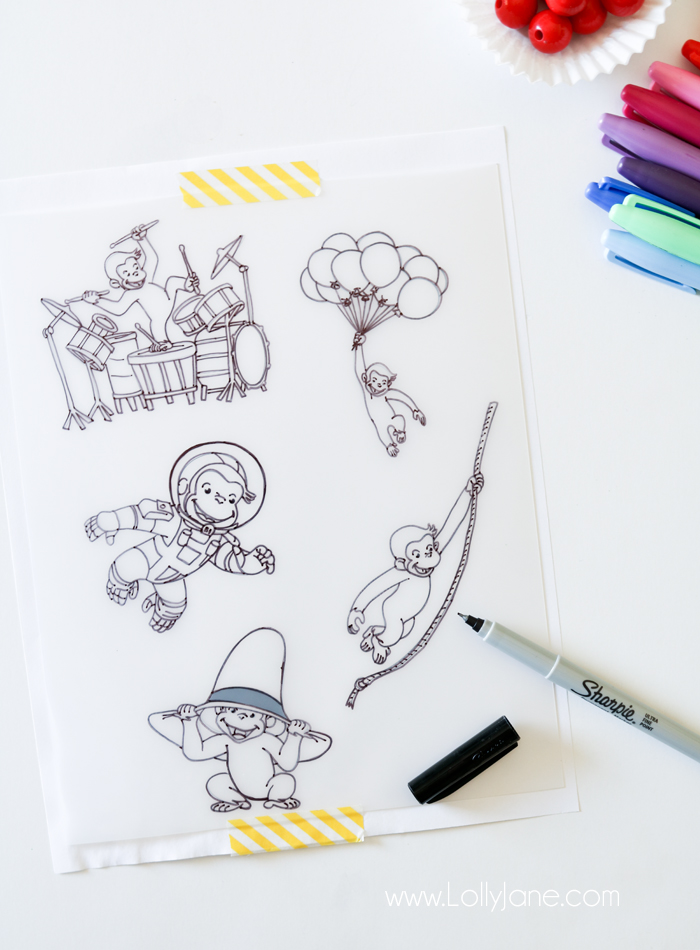 2. Using a thin permanent marker, trace over George images.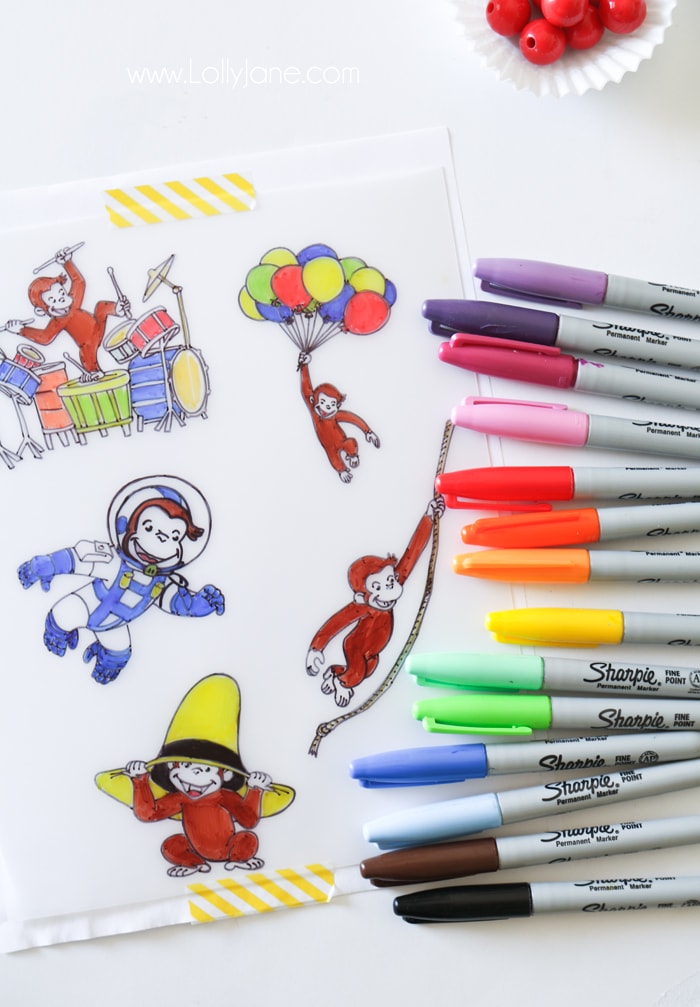 3. Color pictures in.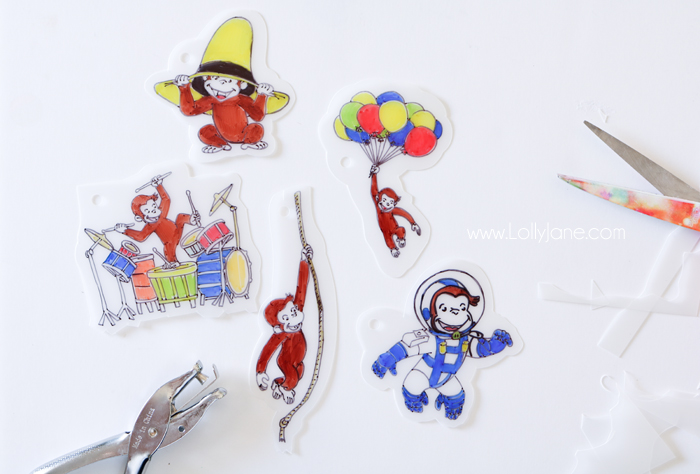 4. Hole punch and cut around images. Bake according to package directions.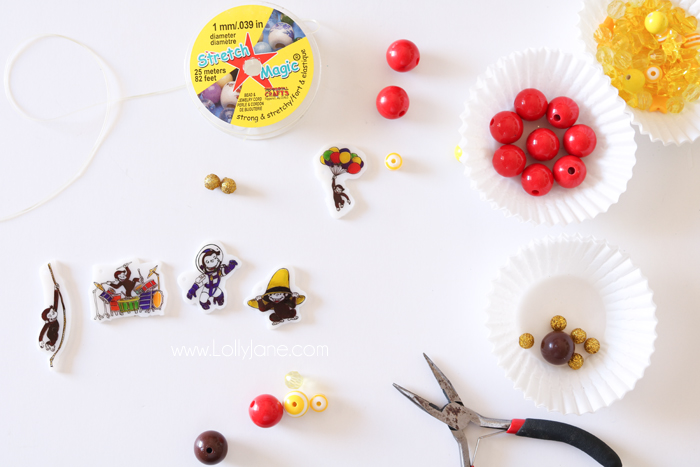 5. String stretchy string through beads until desired bracelet length and cut.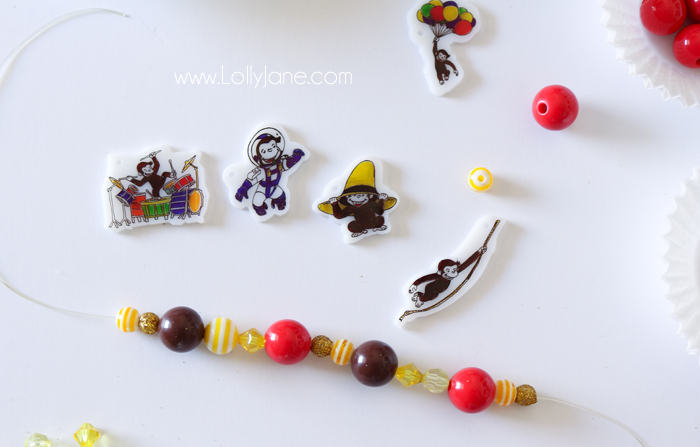 6. Using jewelry making pieces and needlenose pliers, place ring through the hole punch on the charm. Place ring around the clasp and hook to the charm ring. Clip to bracelet. Viola!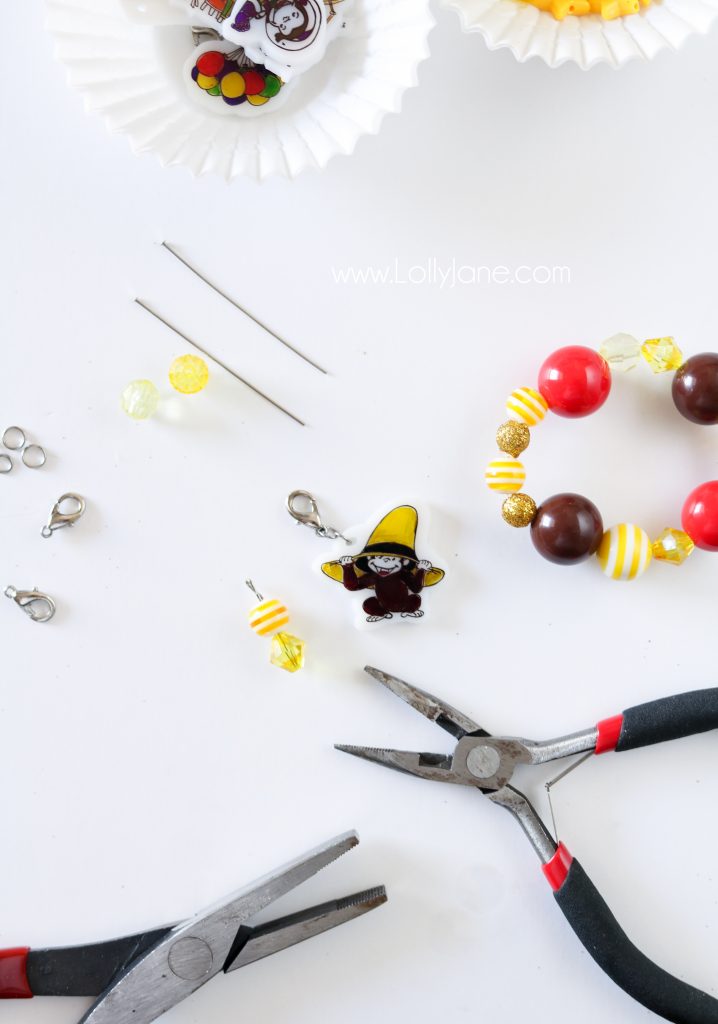 Pretty easy and pretty cute! All little Curious George falls will love these handmade charms. They are also cute on a keychain, zipper pull or on a backpack!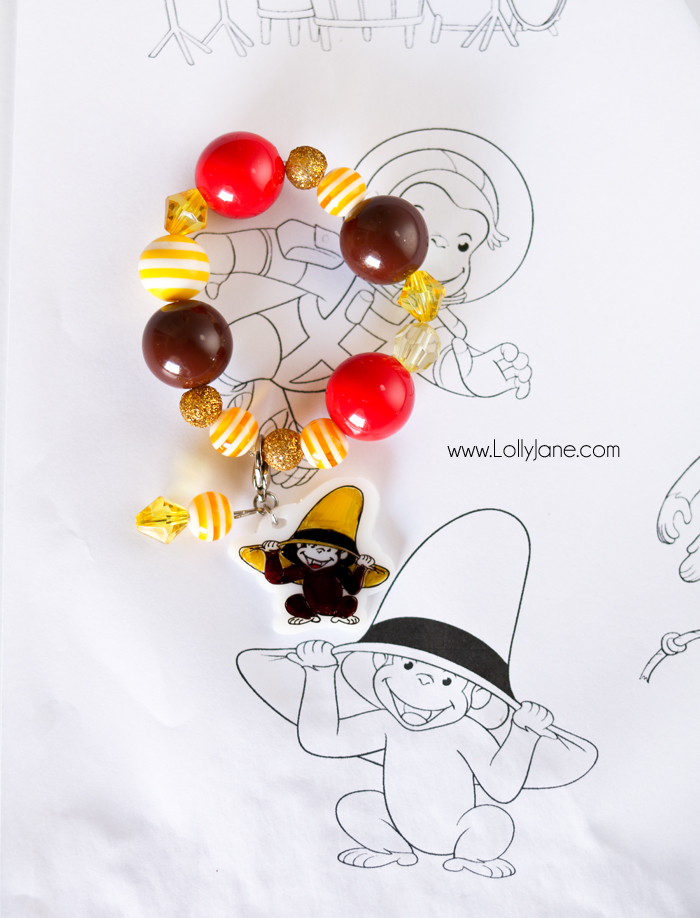 Our adorable plush George is sporting his new bling! 😉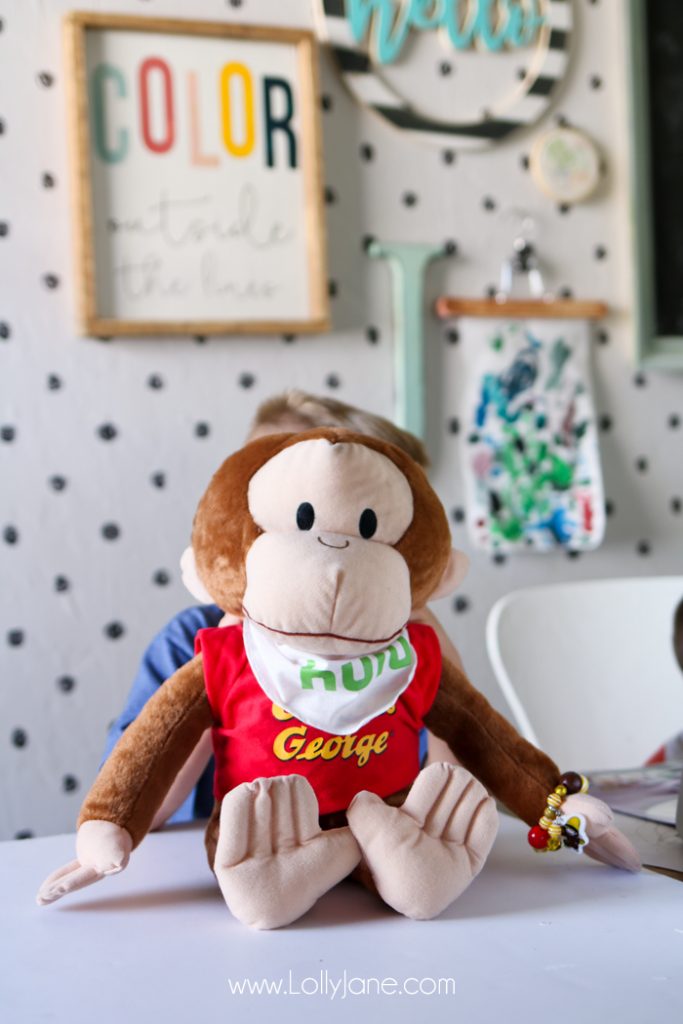 Check out the hashtag #CuriousGeorgeonHulu and see the latest here:
Facebook | Twitter | Instagram | Google +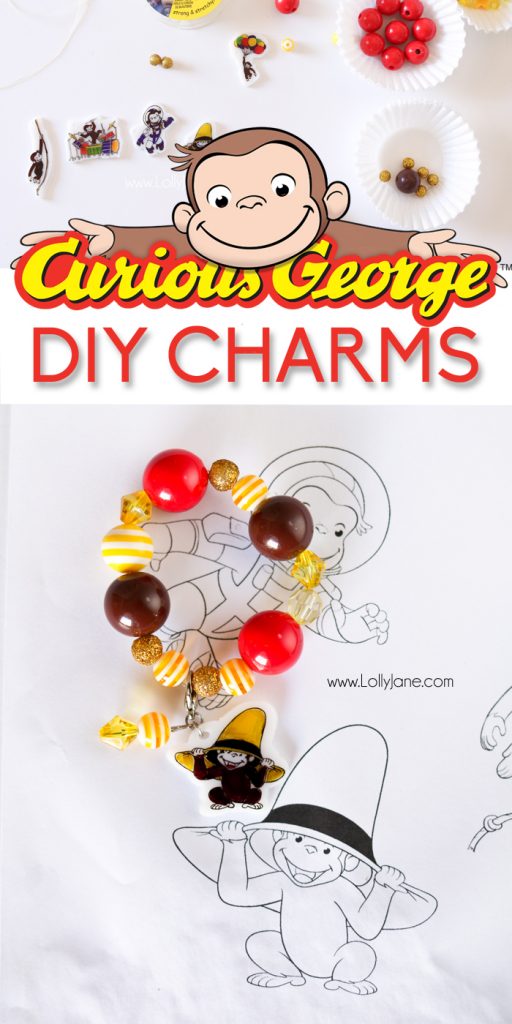 This post is in partnership with HULU. As always, opinions are our very own! 🙂
FREE EMAIL COURSE
5 Low Cost Tricks to Make Your House Look Like $1 Million
It's Lolly Jane's 5 FAVORITE Tricks to spruce up your space affordably.

Don't miss these!