Printable Home Decor: You Picked Me
Welcome Diana from
Peasy Prints
!
We're so happy to have her contributing to Lolly Jane as our printable team member, you'll love her style!
Now that the weather has been warming up in Utah (hallelujah!), I've been getting "back" into "running", if you know what I mean. I've rediscovered that the best thing about running is listening to the music. Listening to my old mixes and playlists has been really fun; music is so nostalgic! I've been paying more attention to the lyrics (to try and ignore my side cramps), and one particular song has stood out: "You Picked Me" by A Fine Frenzy. If you haven't even heard this song, go listen to it!! NOW. The lyrics are so interesting and sweet, to a point where I could no longer ignore them and I just HAD to make a home decor print. What I love the most about them is they apply to any person in our life who loves and is with us no matter what. SO GOOD.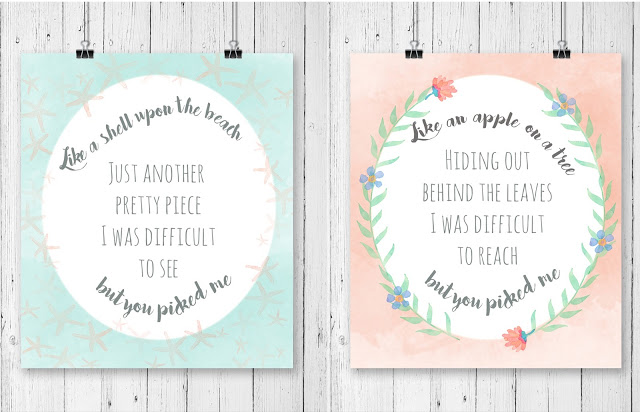 The chorus of the song is actually made up of two different phrases that are equally fantastic, so I made both: printable home decor you picked me. Click under each style to download the 8×10 version of each.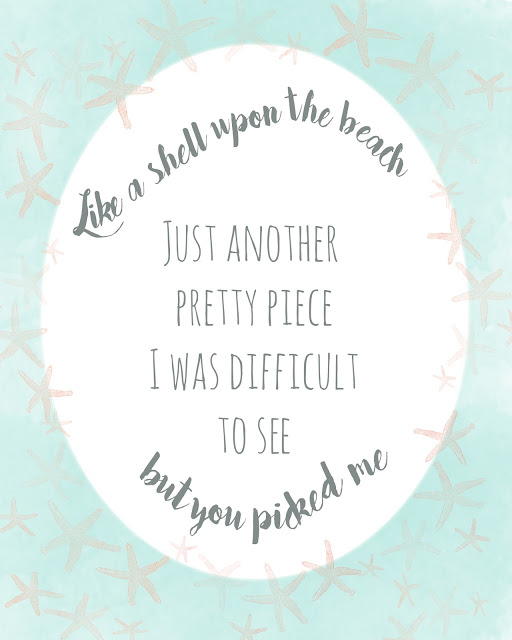 Picked Me (Shell)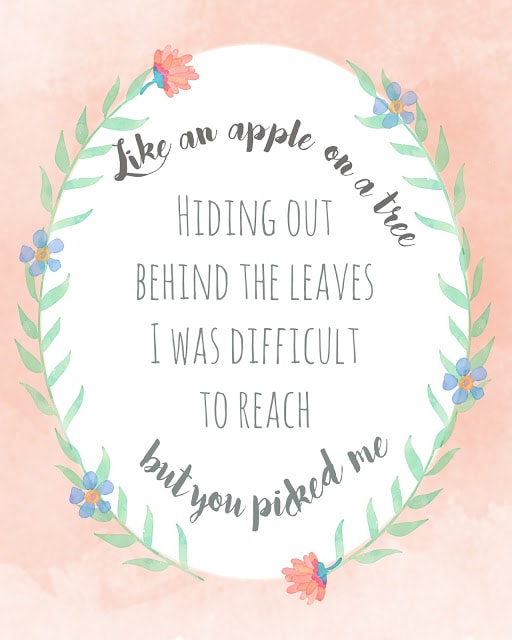 Picked Me (Apple)
If you like the minty home decor, you might also like other prints like this
Mi Casa ES Su Casa
print,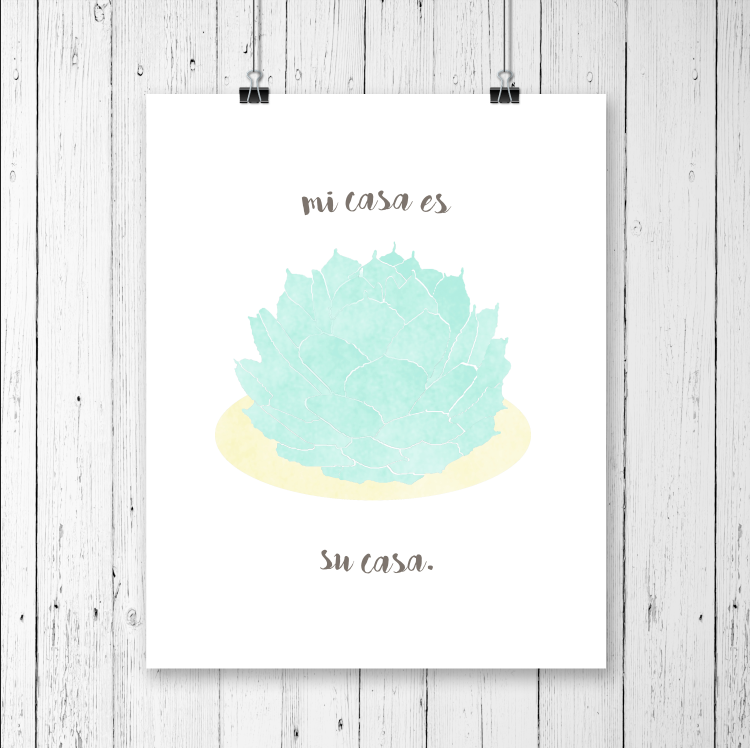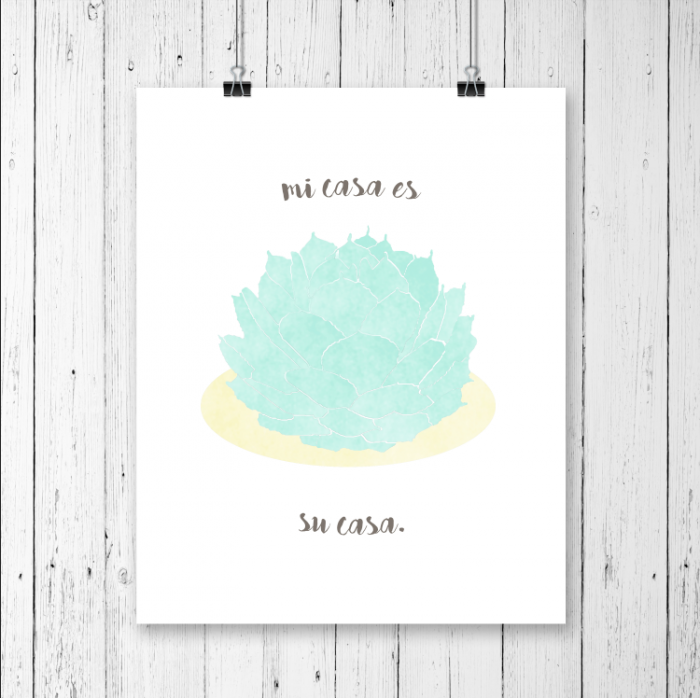 or this
Whale
nursery print.