Top 12 Games for Family Night Fun!
Looking for fun family games to keep your kids attention? Check out our top picks for fun games for family night that will keep your kids off their electronics and bump up bonding time!
We love playing games as a family. We used to build lots of puzzles when our kids were younger then we moved onto Uno and Go Fish.
Now that we have teens and pre-teens, we have to play games that hold their attention and make them feel included. We've gathered our tried and true games that our family truly loves. Have you played any of them? Leave any that we missed in the comments.
Be sure to check out our Amazon Storefront full of family friendly games, 45 to be exact! They're listed in order of our favorite to least played but still fun.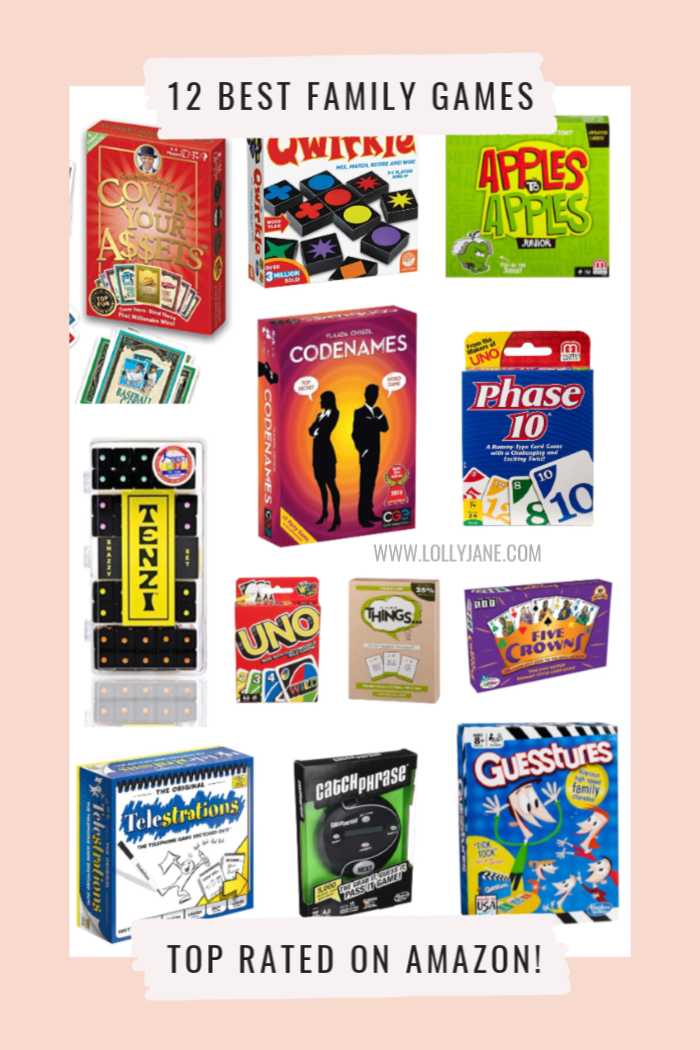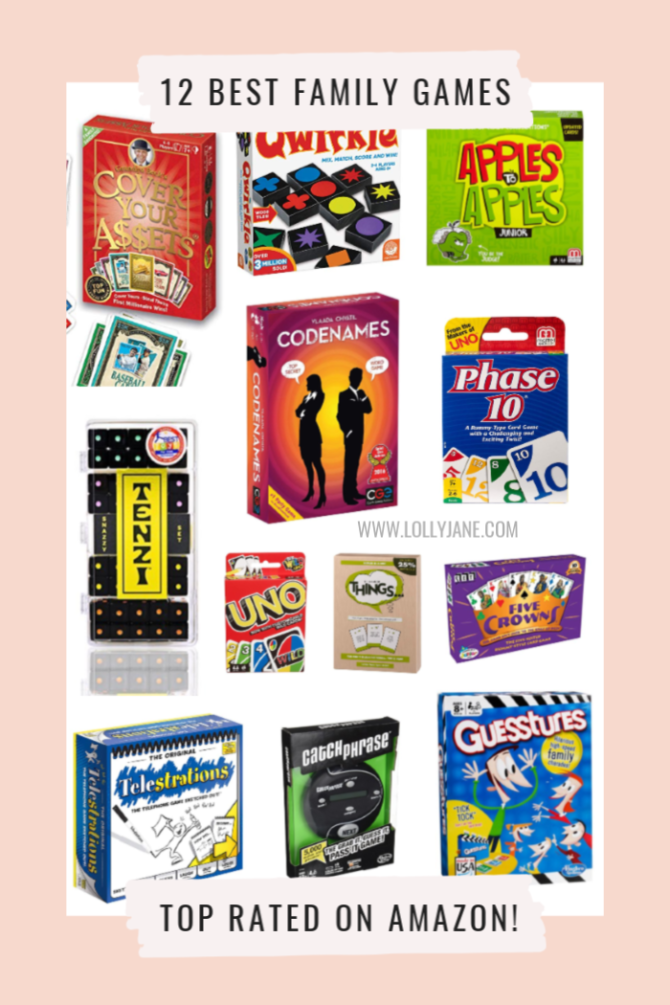 Our number one favorite game is Code Names! We introduced it to Nate's parents over Thanksgiving weekend and had so many laughs playing boys vs girls. It's a strategic games using only 2 hints per round so you've got to get creative which makes it so fun!
Another game we play often is Telestrations, even young kids can really get into it…I would say kindergarten and older.
Things, Qwirkle and Apples to Apples are games we play a couple of times a month, too. Check out our top picks but definitely head to our storefront for dozens more game suggestions!
TOP 12 FAMILY GAME NIGHT GAMES
We are a participant in the Amazon Services LLC Associates Program, an affiliate advertising program designed to provide a means for us to earn fees by linking to Amazon.com and affiliated sites." As an Amazon Associate, we earn from qualifying purchases at no extra cost to you.
PLEASE PIN so your friends can grab these games, too!
Be sure to check out our Amazon storefront where we have more games plus hundreds of other top picks!