Welcome back to Amy from My Name is Snickerdoodle, sharing this yummy sweet berry croissants recipes, just in time for Mother's Day! This spring my family and I went to a local farm to pick fresh strawberries! It's become a tradition and we all love it. We happened to go on a day they were $.99 lb. I put all of my boys to work and had them pick twice as much because I started thinking of everything I could make with them! They didn't mind one bit. Last year shared how to flash freeze strawberries, so if you happen to have a ton, it's super helpful to have them last for months in your freezer!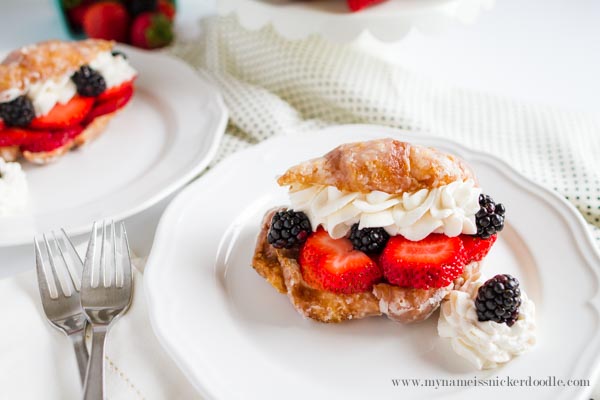 Strawberry Shortcake is one of my favorites, but instead of shortcake, pound cake or angel food cake, I wanted to use one of my favorite breakfast pastries…croissants! Our local grocery story has the most amazing glazed croissants in their bakery. Its the same method as glazed doughnut, but way better! I thought these would be perfect for this dessert, but not everyone has them available in their grocery store.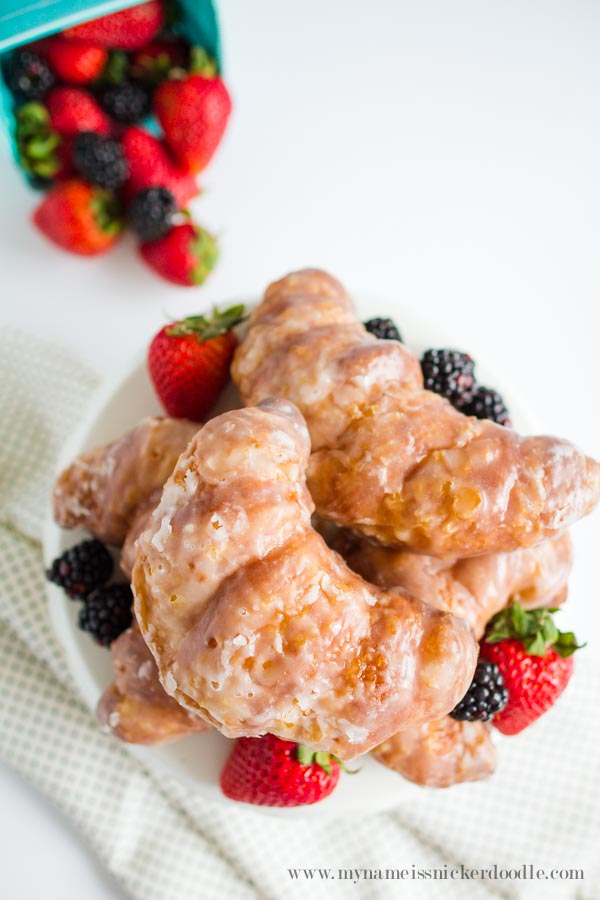 I figured I could recreate them at home and they turned out really well! Along with the strawberries and homemade whipped cream I tossed in a few blackberries and loved the bit of tartness they brought. I'm excited to share this recipe with you and hope you love it as much as I do!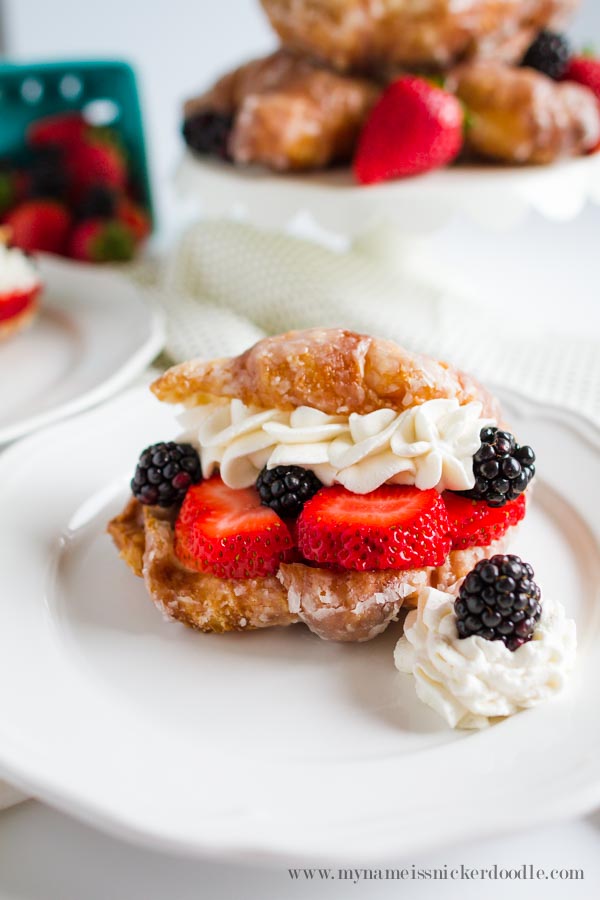 Sweet Berry Croissants
6 croissants
1 cup powdered sugar
1-2 TBSP milk
1/2 tsp pure vanilla extract
1 cup whipping cream
1/4 cup granulated sugar
1 tsp pure vanilla extract
2 cups sliced strawberries
1 cup blackberries
In a medium bowl mix together powdered sugar with milk and 1/2 tsp vanilla until smooth.
Dip each croissant into the glaze on both sides, covering it completely.
Let the excess drip off and place on a parchment lined baking sheet or cooling rack with a cookie sheet underneath.
You'll need to let them set for 2 hours before cutting them for this dessert.
In a medium bowl, whip together whipping cream, sugar and vanilla on high speed until firm peaks form. Don't over beat because it will turn into butter!
Slice croissants in half lengthwise almost in half.
Place each onto a plate and open the croissants.
Layer with sliced strawberries and whipped cream and fold the top back over.
Serve.
Please pin so your friend's can make this too!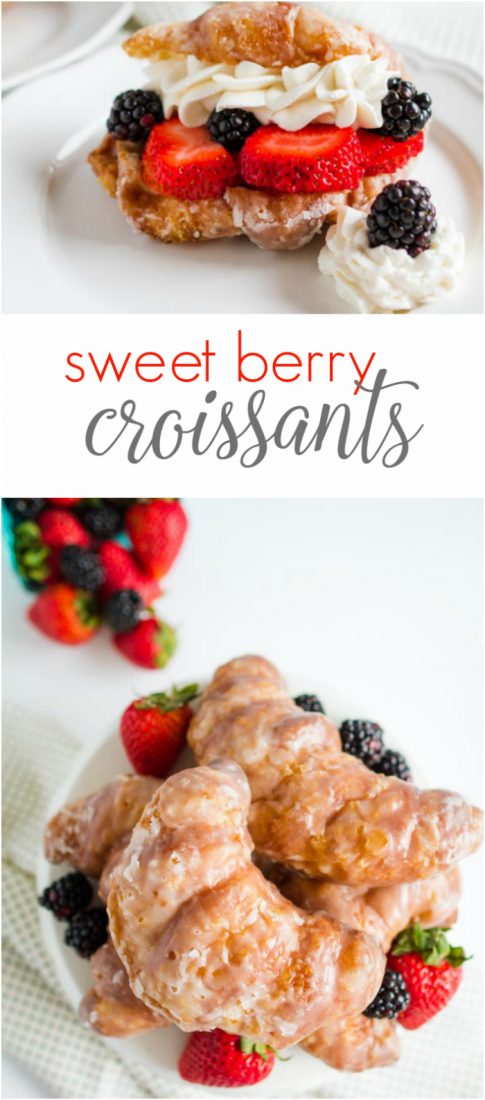 Make sure to check out these other great posts from My Name Is Snickerdoodle like her collection of Strawberry Recipes,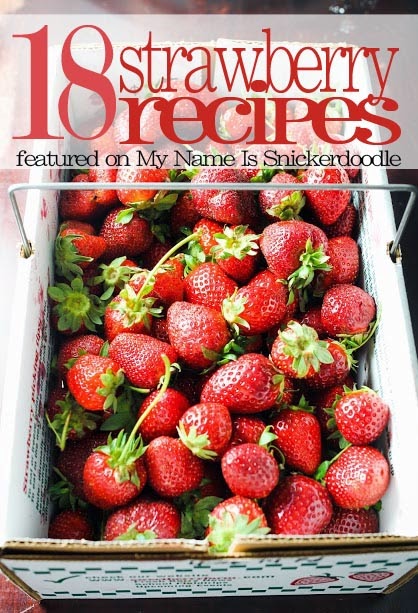 and her yumy Pineapple Tomatillo Salsa.