7 DIY Stock Tank Pool Ideas to Keep Cool!
Looking for fun in the sun? Get inspired to make your own stock tank swimming pool with 7 DIY stock tank pool ideas to keep cool!
We've been watching the diy stock tank pool trend and have to ask:
do you love it or hate it?
We live in southern Arizona where it's hotter than Hades. We fear the water in a stock pool aka hillbilly pool would get hot quickly then stay hot which would defeat the purpose. Drat!
Wait, back up. Are you wondering what in the world we're talking about?
What is a stock tank pool?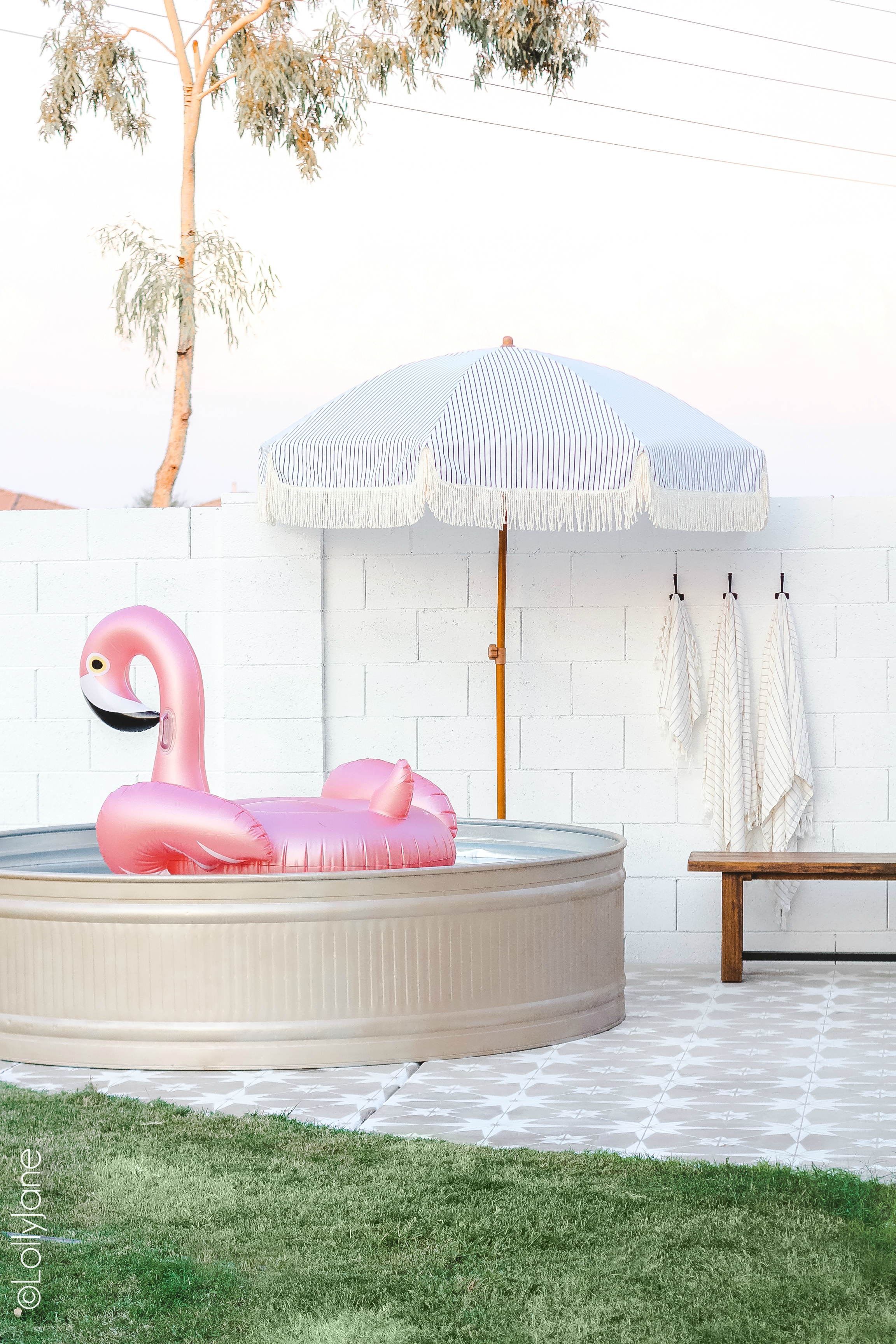 Update: We made our own stock tank and love it! See all the details here!
They're simply stock tanks from the feed store (you know, the ones used for livestock to drink from) that people are turning into small swimming pools. Hence the nickname "hillbilly pool". Stock pool owners proudly wear that title and love their mini backyard oasis. They are pretty darn cute!
Here are our top picks for stock tank pool ideas, let us know which one your favorite is!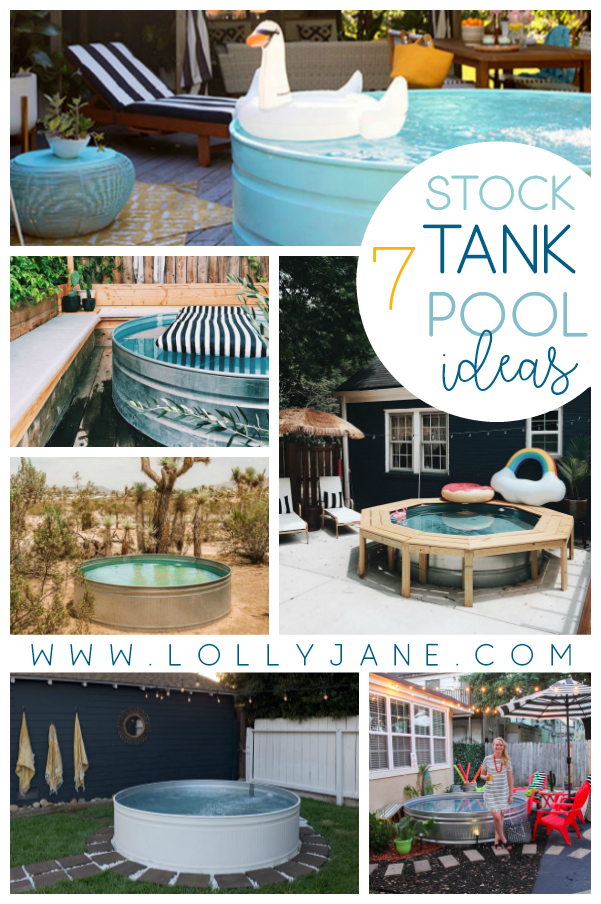 7 DIY Stock Tank Pool Ideas
Several stock tank pools are being painted to match their own styles. We say bring on the paint!–the more color, the better!
Painted Stock Tank Pools
Our girl Arrows and Bow's diy stock tank pool painted white is the first one we saw. She painted it from galvanized metal to white with your everyday outdoor exterior paint. We love that it matches her cute home perfectly! And can we talk about the rocks and stone around the pool? Really dresses it up!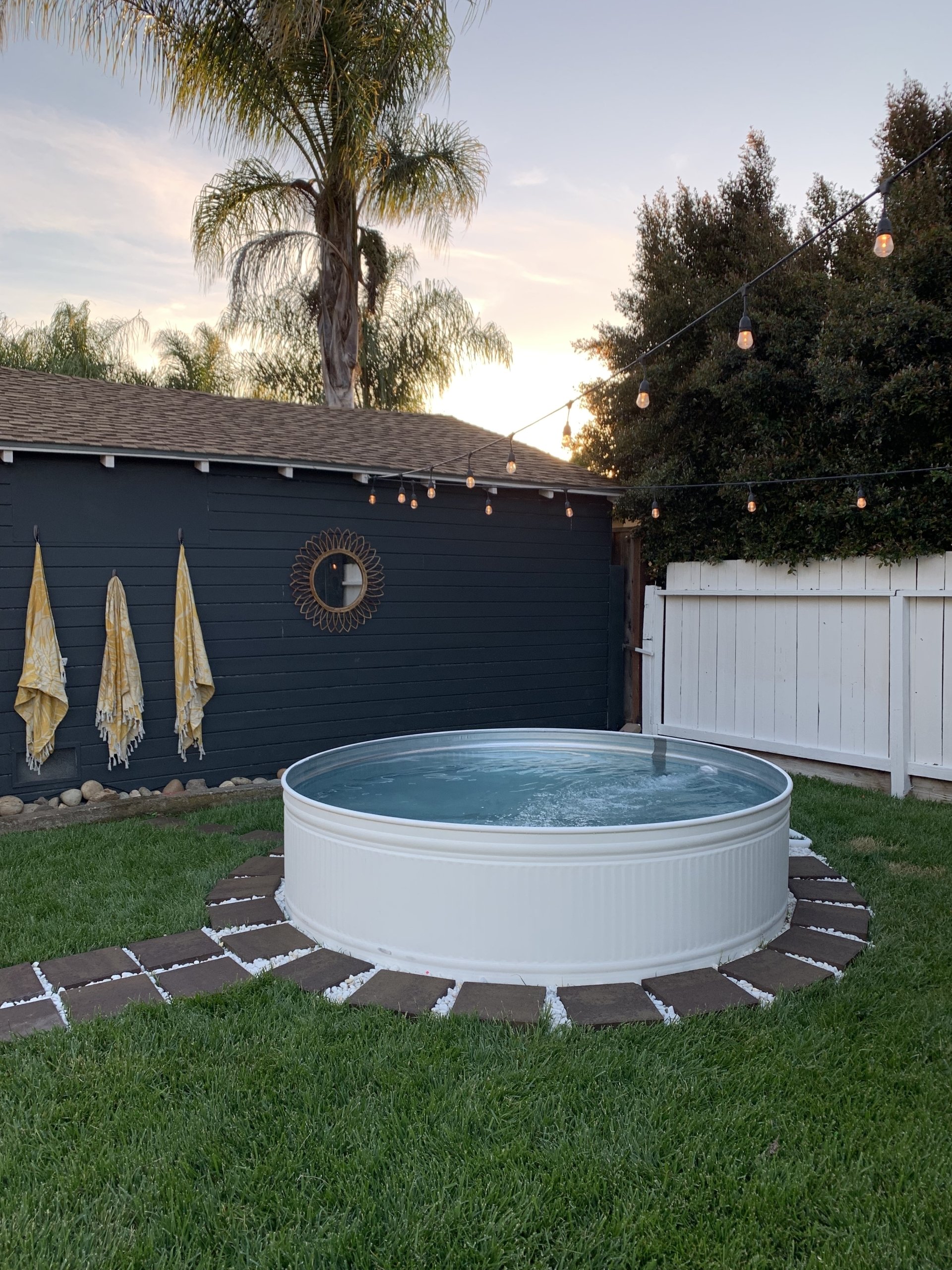 Sunwoven's aqua painted stock tank pool is sitting on her deck for quick dips, doesn't it look inviting? You know we love color so the aqua really caught our eye.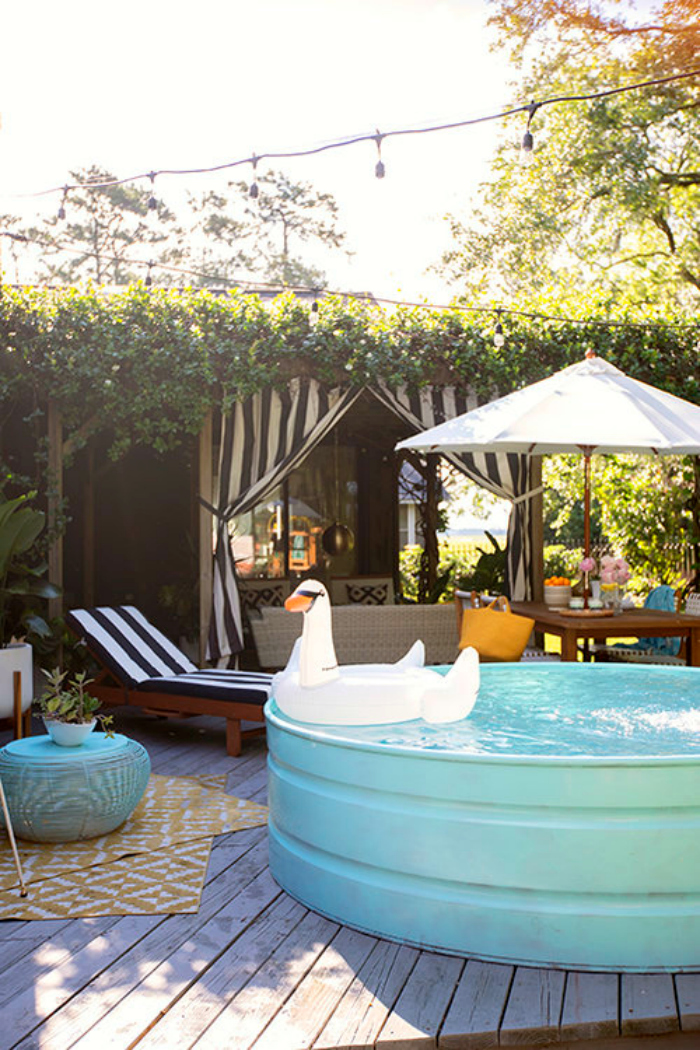 Galvanized Stock Tank Swimming Pools
SF Girl by Bay has dubbed her galvanized stock tank pool her cowboy pool diy and it's anything but! Love how she set hers on a deck with cozy cushions on a wood bench with pretty outdoor hanging lights, so pretty!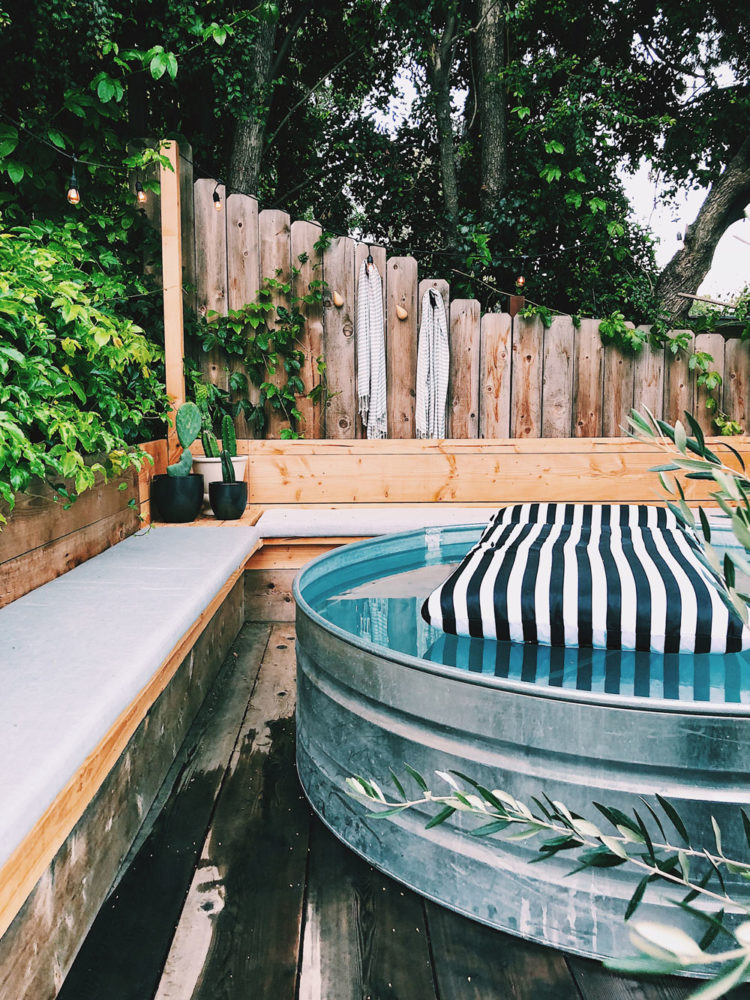 Dana plus David shared so many answers for all your stock tank swimming pool installation frequently asked questions! Lots of tips and sources for things like where to get a pump for a stock tank pool, the best plug in timer, etc.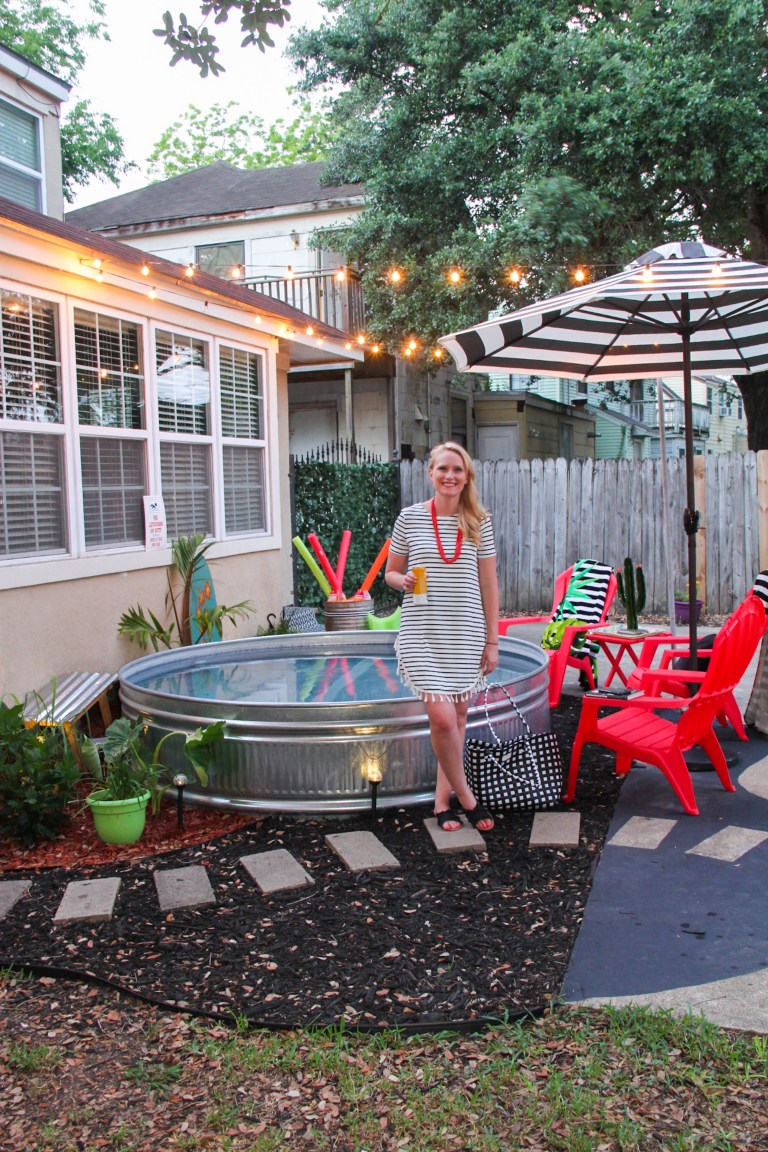 *Sigh* Seeing this galvanized tank pool from The Joshua Tree makes us re-think our no-stock-pool-in-the-desert-plan. Doesn't it look like the perfect way to cool down?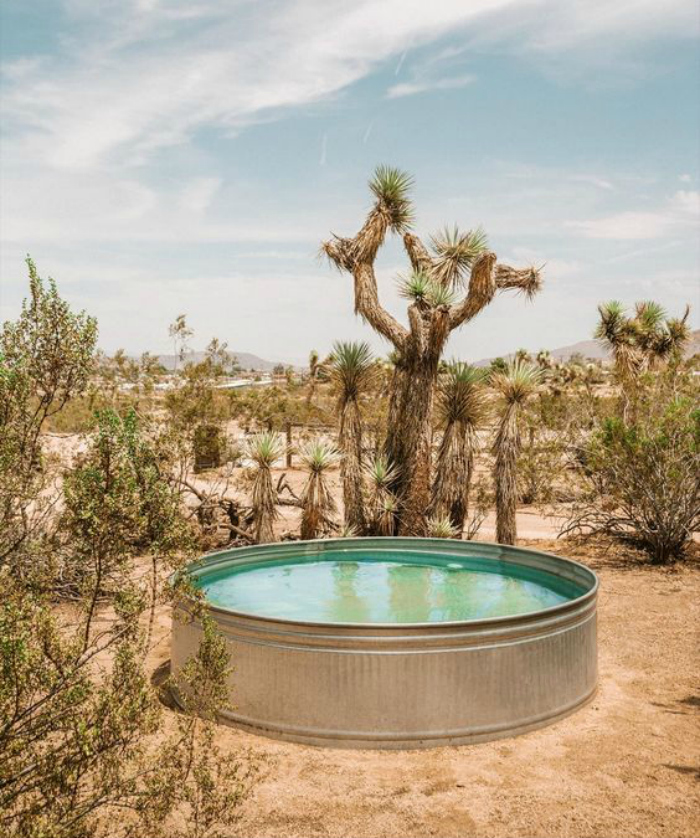 Stock Tank Pool Accessories
Hey Wanderer really took her stock tank pool to the next level by adding an easy to build stock tank pool wood bench! Some concerns we've seen about building your own stock tank pool were burns from the metal pool sides. This solves the problem, makes getting in and out a breeze and provides comfortable seating if you just want to put your feet in.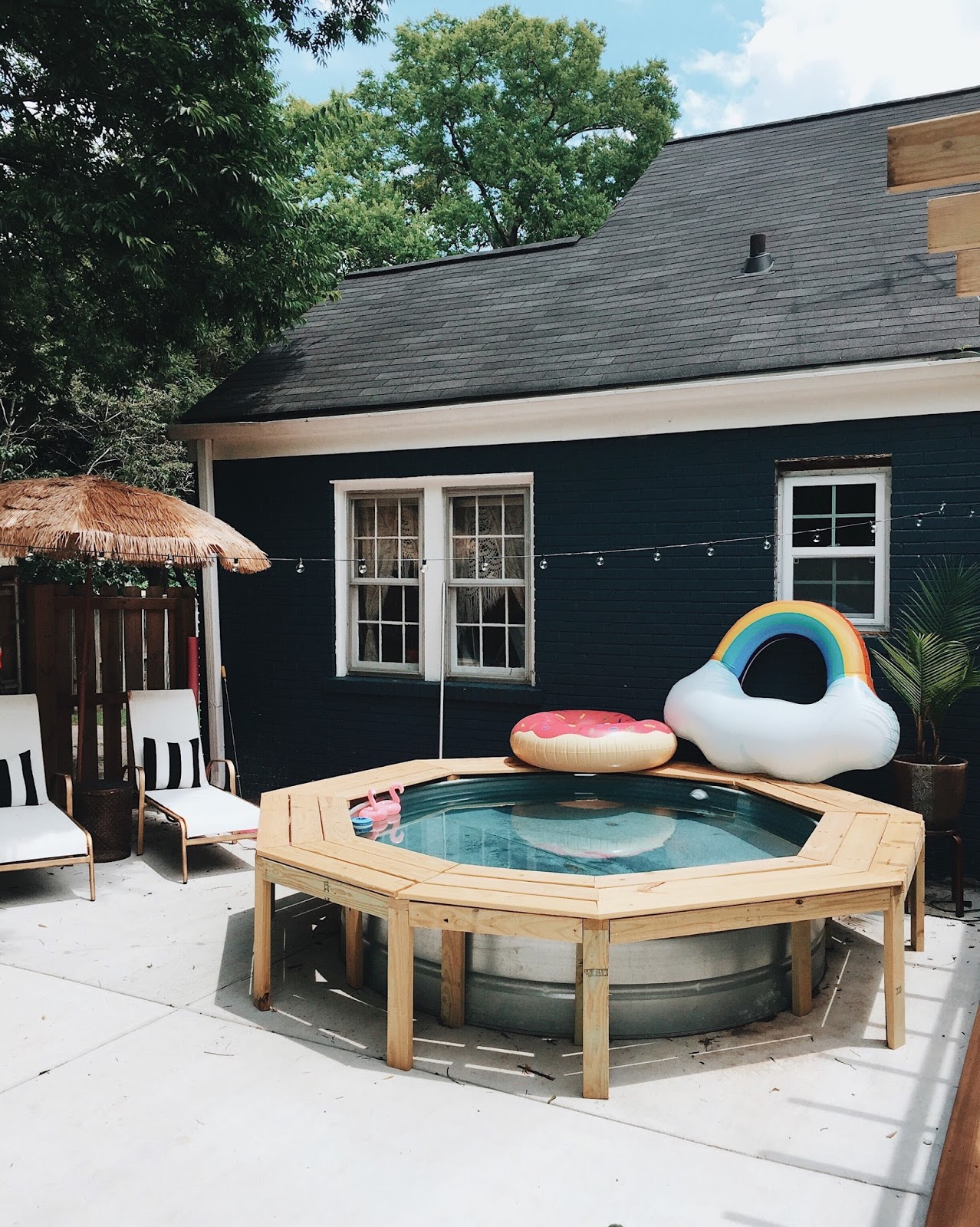 Let's Add Sprinkles added a mosquito netting over her stock tank pool to keep the bugs out. It adds a soft cozy feel to it plus it's functional, win-win!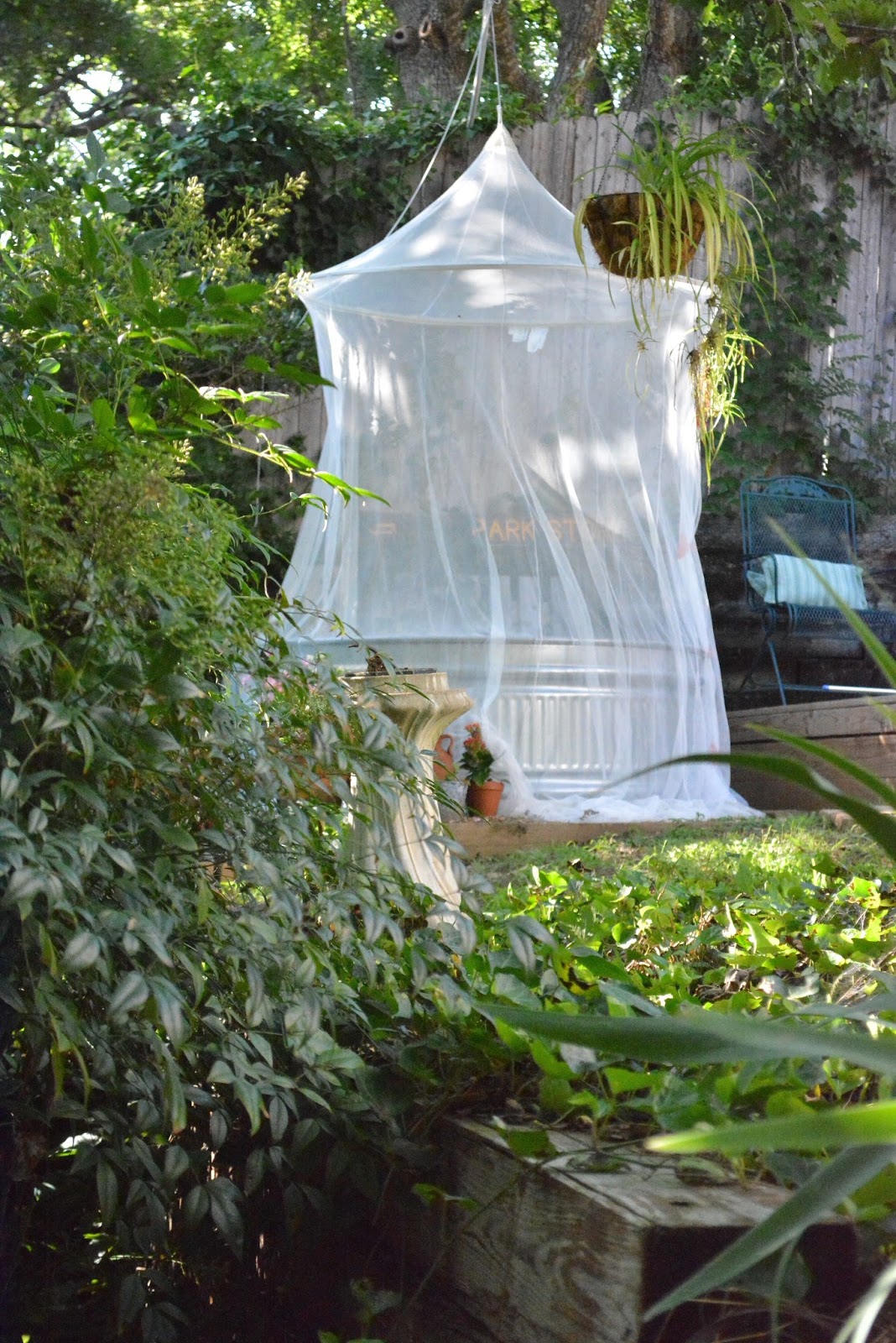 Are you convinced yet? Do you need a stock tank pool in your yard?
Either way, PLEASE PIN so your friends can see this fun summer trend, too!