Spring Rice Crispy Treats
For family night this week, my toddler's assignment was dessert because she wanted to make something with the marshmallows she found in the pantry. I've been wanting to make some yummy spring rice crispy treats so it was great timing to test the recipe out! One problem, we were out of butter. I started to head out the door then thought of my coconut oil sitting on my pantry shelf, which is a great sub for butter. And y'know what? I told my family AFTER they devoured them about my switcheroo and they couldn't taste the difference. At all. Success!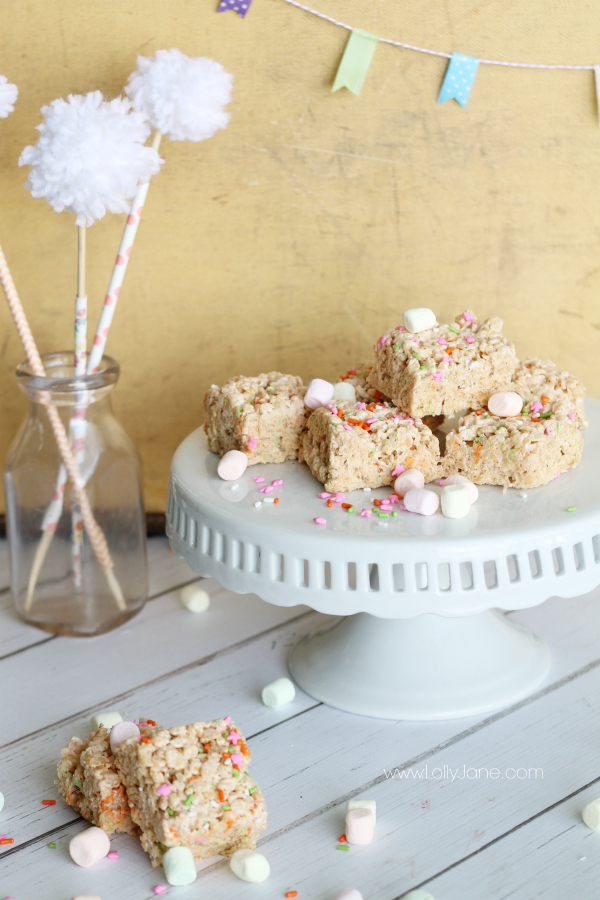 My only tip is I didn't measure super exact about the oil, I'm a lazy baker. Sorry! I know it was more than 3 tablespoons because it didn't quite get the marshmallows "soupy" enough. Good luck (; They are really yummy!! Promise.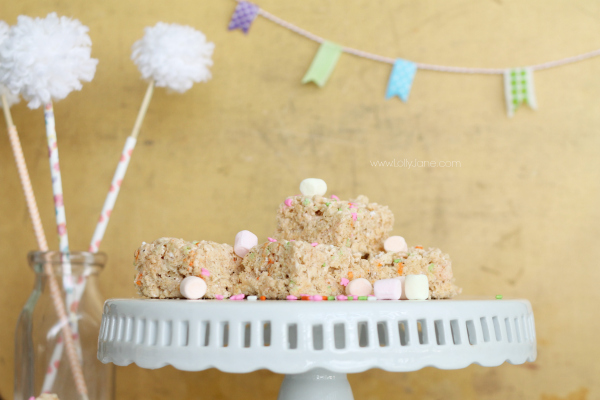 Ingredients:
6 cups rice crispy cereal
10 oz bag fruit flavored marshmallows
4-6 tablespoons coconut oil (or 3 tablespoons of real butter)
bunny/spring sprinkles (Walmart)
Directions:
Combine oil + mallows in large pot, bring to a boil.
Add cereal and remove from heat.
Add sprinkles & press into 9×13 pan.
Note: cake stand available here.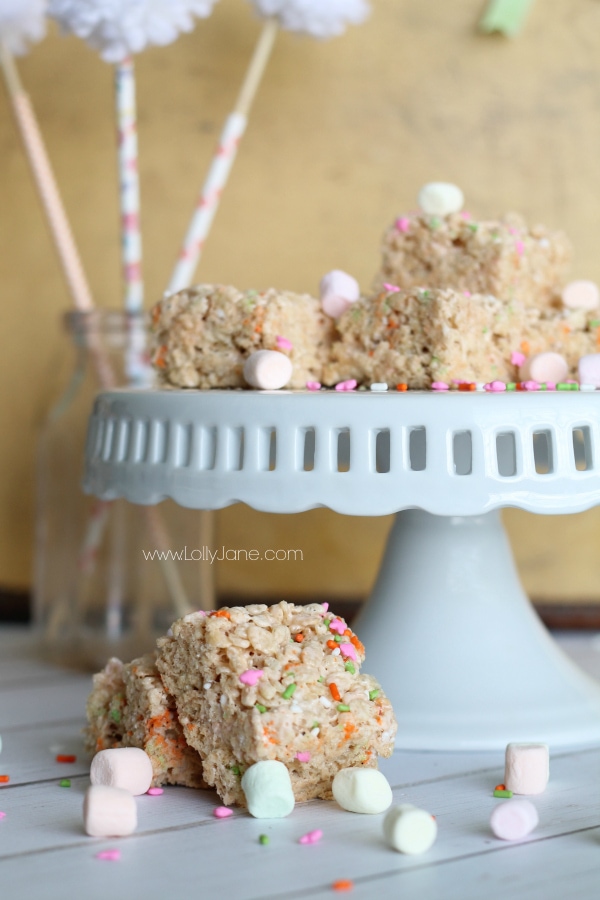 This is the perfect kid recipe, my 4 year old did a lot of the work for me. She loves baking with "Mama" (my only kiddo who doesn't call me "Mommy", I love it). I wouldn't call these "healthy" but the coconut oil makes them a little better than the butter. Just a little (;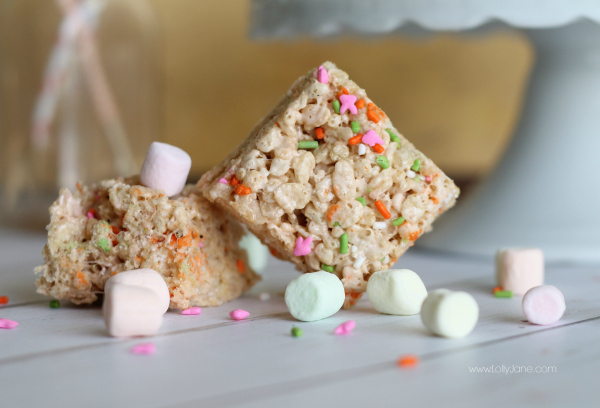 In the meantime, check out all of our yummy treats like our sprinkles birthday cookies,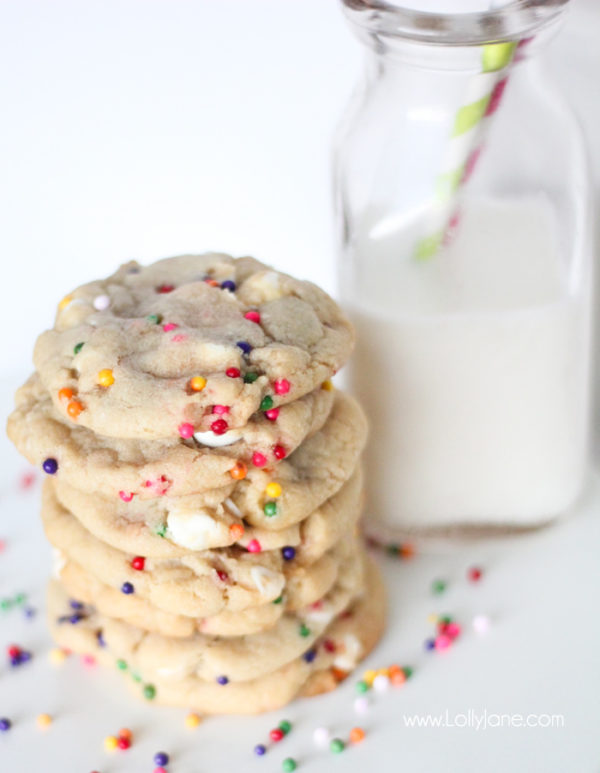 plus our holiday decor like our pom pom burlap bunting,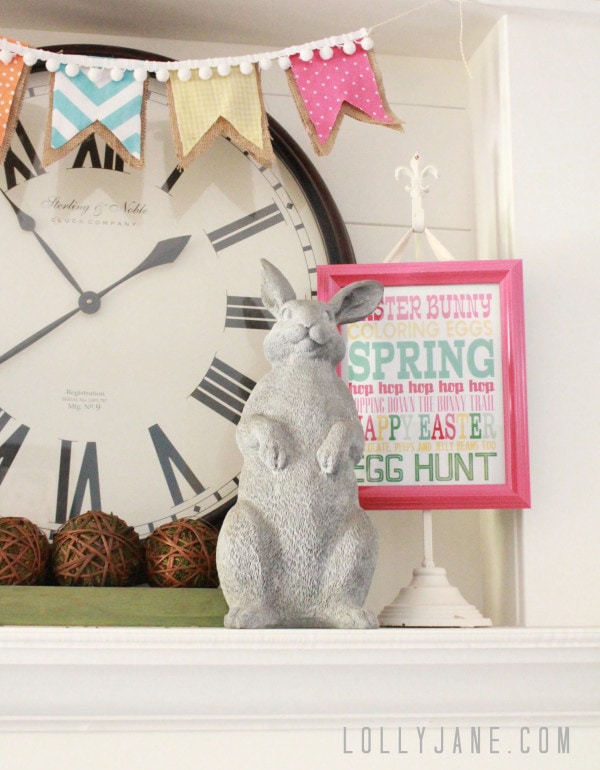 and our yarn wrapped carrots.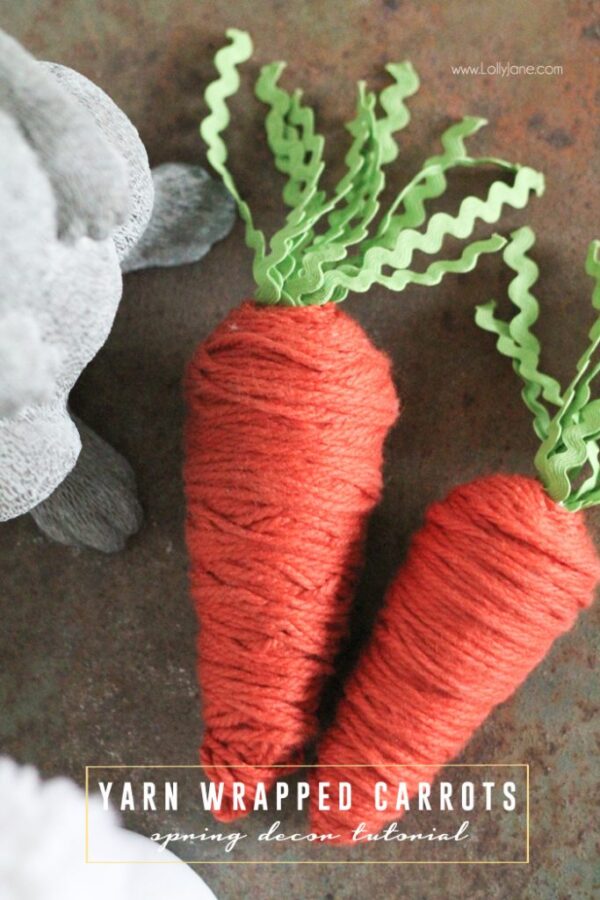 Hoppy Spring!