Chocolate Chip Cookie Skillet
Hey it's Amy from My Name Is Snickerdoodle and I'm super excited to be sharing this Chocolate Chip Cookie Skillet with you! If you make chocolate chip cookies a few times a month, does that make you an expert? I've easily made hundreds of cookies over the years and recently have refined the perfect recipe for Big and Chewy Chocolate Chip Cookies.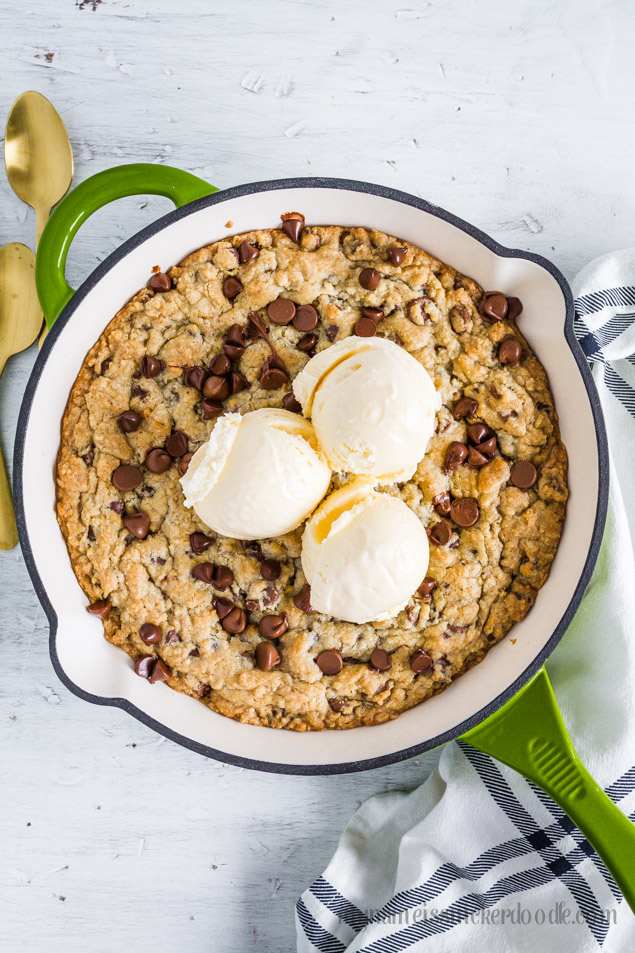 A few weeks ago we went out to eat as a family and I noticed they had a chocolate chip cookie skillet on their menu. My boys begged us for dessert so we indulged a bit. It came with a few scoops of ice cream and came out piping hot! Just the way I like my cookies to be. It was crispy on the outside and gooey in the middle. I have to admit, though, the actually cookie recipe itself tasted very manufactured. Not how I like my cookies! I kept the idea in the back of my brain to make it at home sometime in the near future. I'm happy to report that the day has come and I think you are going to love it! Look no further for a show stopper of a dessert, but is also super easy to make.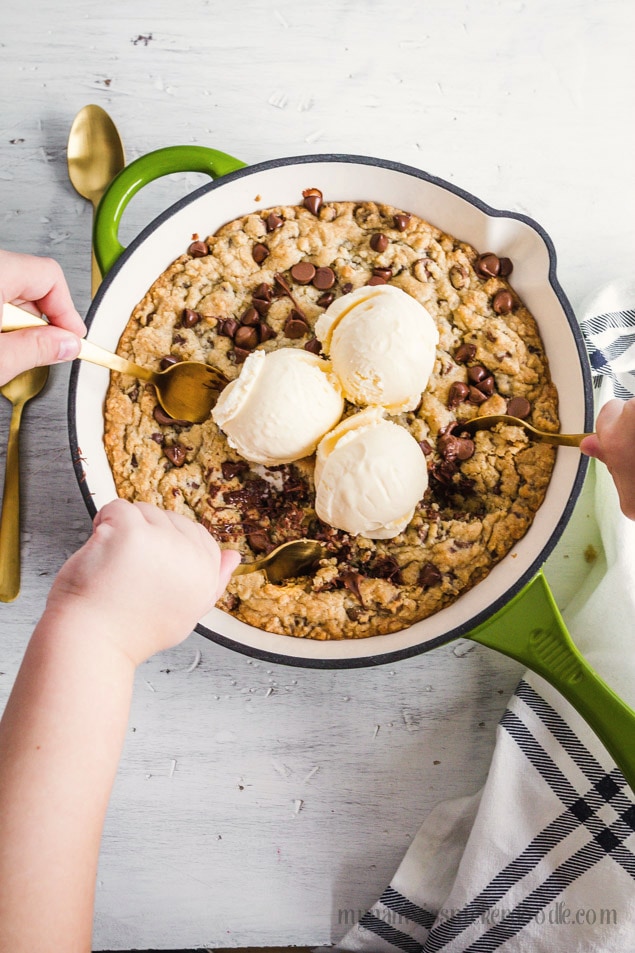 I used a 10″ ceramic cast iron skillet which is ideal. If you don't have one just make sure whatever pan you use is non-stick, but can also be placed in the oven. Be sure to double check that the handle won't melt! Serve it hot and top it with scoops of ice cream. You could even drizzle it with some chocolate or caramel sauce! Needless to say, my boys loved it and loved the idea of a giant cookie!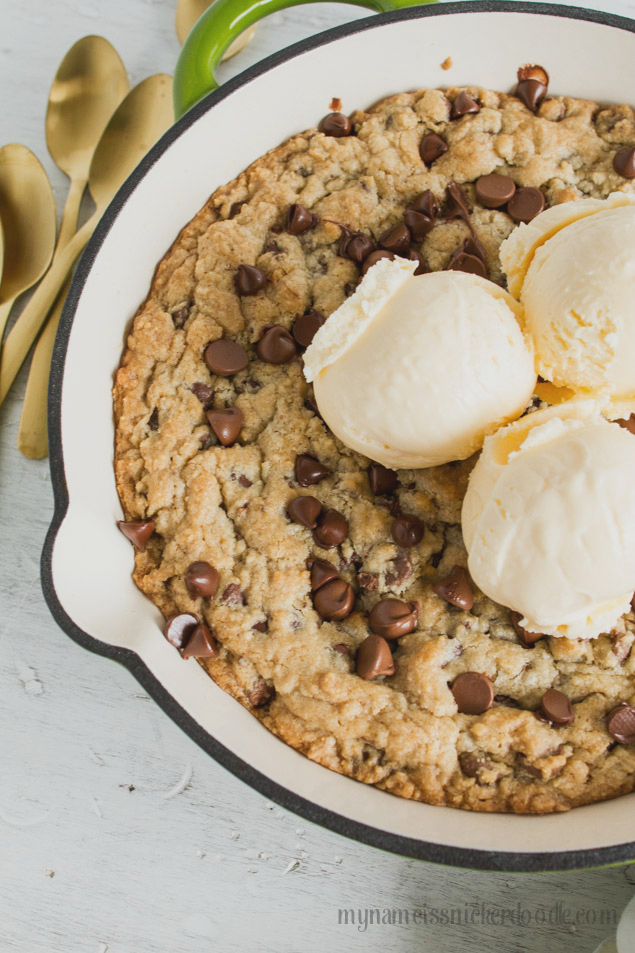 Chocolate Chip Cookie Skillet
Ingredients
1/2 Cup Butter, Cold and Cubed
1/2 Cup Brown Sugar
1/2 Cup Granulated Sugar
1 Egg
1 1/2 tsp Pure Vanilla Extract
1/2 tsp Baking Powder
1/4 tsp Baking Soda
Pinch of Salt
2 TBSP Cornstarch
1 1/4 Cups All Purpose Flour
3/4 Cup Milk Chocolate Chips
1/2 Cup Semi Sweet Chocolate Chips
Directions
Preheat oven to 375 degrees.
Lightly spray 10″ ceramic cast iron pan.
In a large mixture cream together butter, brown sugar and granulated sugar.
Add in egg and vanilla and beat well.
Mix in baking powder, baking soda, salt, cornstarch and flour until just blended.
Add in chocolate chips and mix until incorporated.
Spread evenly into skillet.
Bake for 25 minutes or until edges are golden brown and the middle is slightly gooey. Do not over bake.
Cool for 5 minutes and serve with ice cream.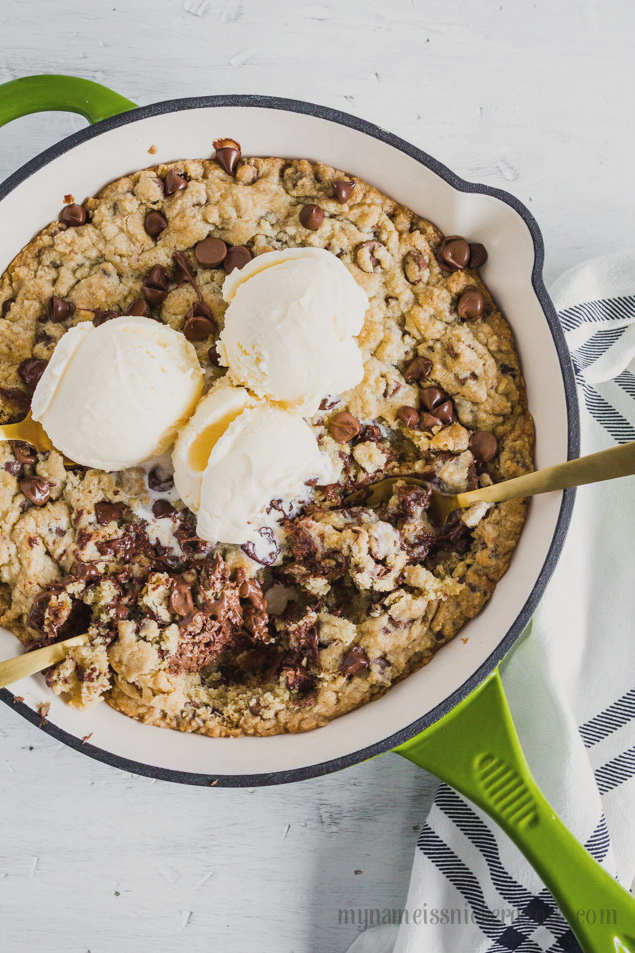 Here's other great recipes from My Name Is Snickerdoodle to try: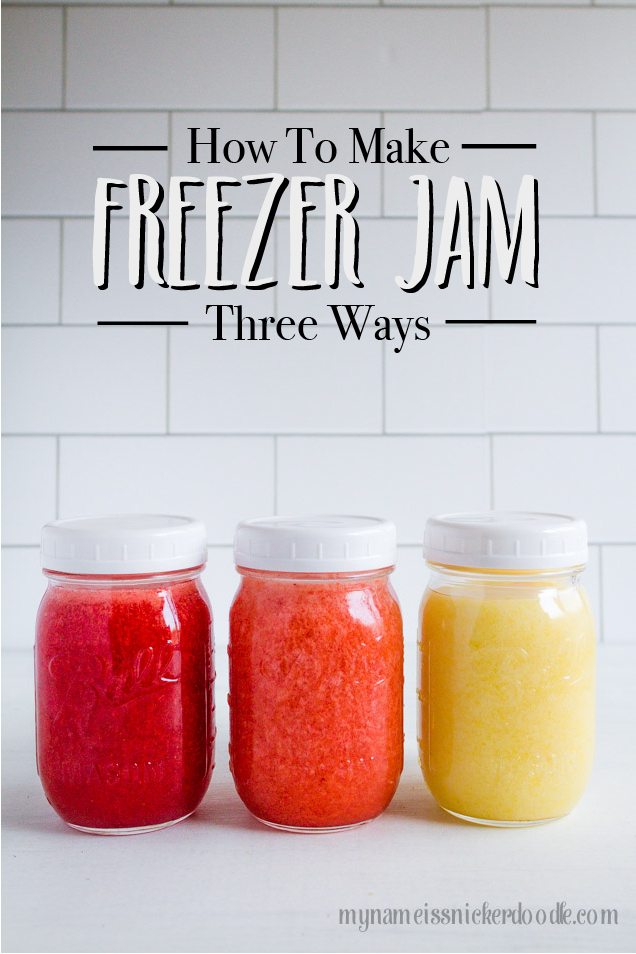 Strawberries & Cream Sugar Cookies,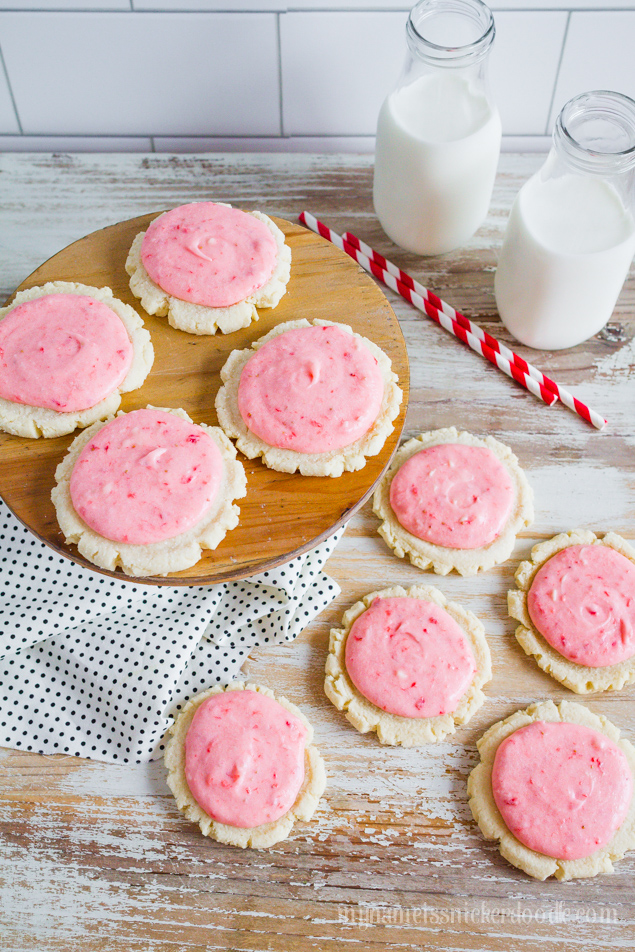 and Amy's amazing Blueberry Shortcakes!