Frost Orthodontist | Mesa AZ ortho recommendation
We get asked often for local business recommendations. You know our love of antique shops like Merchant Square, trendy vintage goods from Old Brick House and yummy places to eat like WaffLuv here in Gilbert. We wanted to introduce you to our favorite ortho, Dr. Frost of Frost Orthodontics.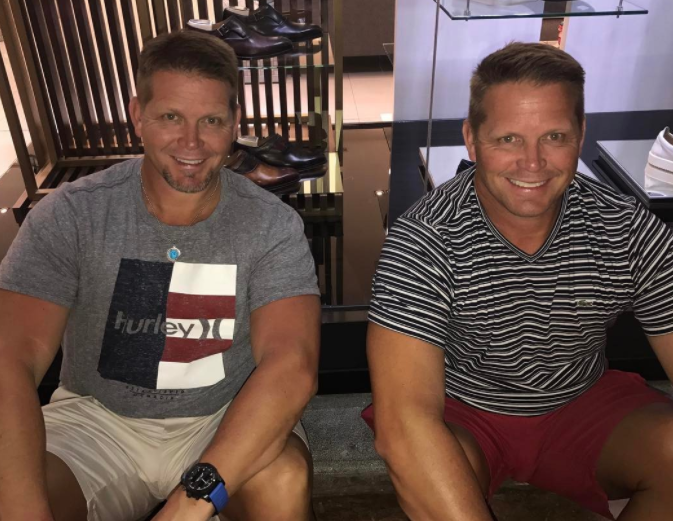 (Dr. Frost and his twin, Dr. Frost)
First of all, we love that he's a twin. Secondly, we love that he and his twin are also best friends and neighbors like we are! Third of all, we love his practice and the unique environment he's created. He's a big deal in the orthodontist world, being one of the few orthos who use the Damon System and especially unique being one of the few orthos who actually teaches how to use the Damon System. Here is one of Dr. Frost's beautiful transformations using the Damon System. (Look for a post this amazing system coming up in July.) It's incredible and definitely not your average ortho experience!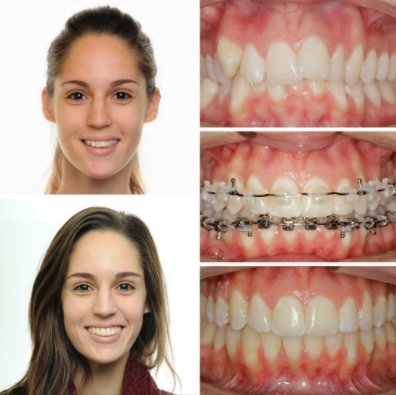 (patient before/after)
When you read about Dr. Frost, you'll be amazed at his impressive background. To get to know him better, he let us interview him for a more personal introduction to who he is and what his personal goals are for his practice. You'll read from his about me that he's changing the way orthodontists create smiles. Instead of focusing on simply straightening teeth, Frost Ortho is focused on created "wide smiles" so they're both physically and cosmetically perfect for your individual face.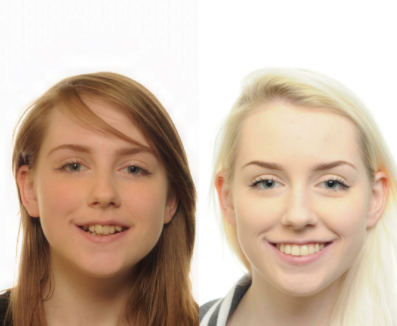 (patient before/after)
We love that the Frost practice is a family affair. Dr. Frost graduated in 1992 then worked alongside his general dentist father for 5 years after he and his twin brother watched him and played alongside him as teenagers. After dental school, he practiced solo for 5 years but decided to hit the creative process of orthodontists because he would rather straighten teeth instead of grinding them down and adding veneers. While he was in his orthodontic program in 2000, Dr. Frost met Dr. Damon's son, Paul Damon, who invited him to see the new bracket that was being presented. It was going to be kinder to the tissue, the roots looked healthy, have less pressure on the teeth, greater looking smiles and less extractions.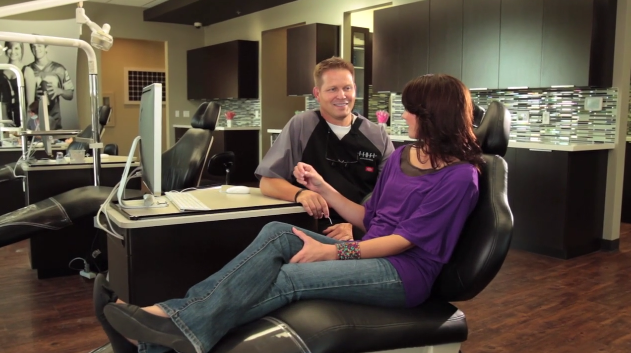 (Dr. Frost with a patient)
It was then that Dr. Frost realized the difference of the Damon System vs the standard braces. He'd been pulling teeth for local orthodontists for 5 years, seeing teeth with bone loss, shortened roots and stripped tissues. In comparison, Damon users had tissue that looked beautiful, the smiles wider and vowed to use the Damon System coming out of his program. At the time, there were only 50 users in the United States using the Damon System and only 3 types of brackets with the door on them. There are currently only 8000 users worldwide, Dr. Frost being one of the orthos who have since mastered the system. He currently teaches other doctors how to use the system. People will now come into his office and ask for a "Frost Smile". The smiles are truly different than that of your typical ortho. Dr. Frost pays attention to minute details and when he's finished, he smooths and contours your teeth.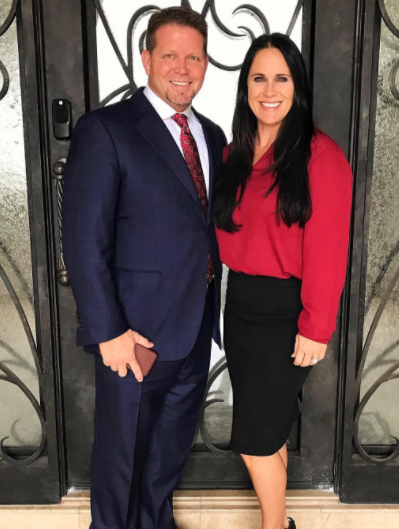 (Dr. and Mrs. Frost)
When he first started his orthontic practice 13 years ago, he wanted to solely focus on beautiful smiles. Now, he sees the importance of having a great environment along with a great product. He's been around for nearly 20 years with a product that speaks for itself. It's developed into a passion and Dr. Frost wants people to see the difference for himself.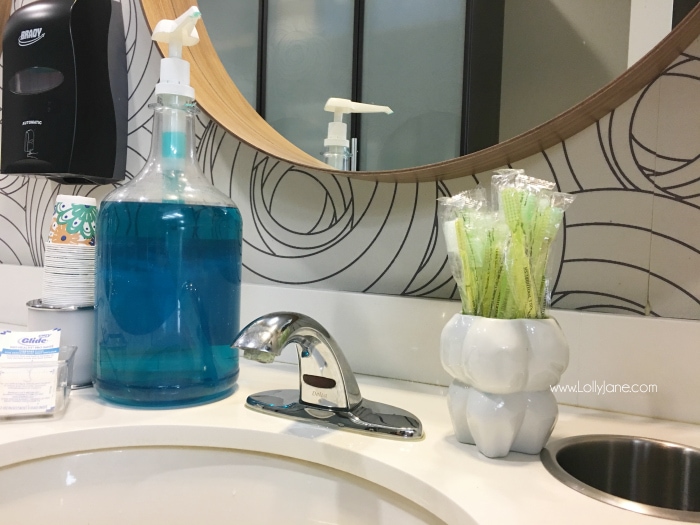 (a peek at the gorgeous ortho office)
Phoenix Magazine has awarded "Top Orthodontist" to Dr. Frost and his amazing team 12 times between 2004-2016. Come in for yourself, his office is gorgeous and friendly and fun. Yes, fun! My oldest daughter already had braces but came with me to a free constulation and said afterward, "I'm really bummed I didn't come here, Mom, the staff was super cool! I really liked the doctor too!" I think the Frost Bar was calling her name too with lots of fun goodies and drinks awarded to you after your appointment 😉
(my cute daughter, wishing this was her ortho years ago)
Big thanks to Frost Ortho for letting us interview Dr Frost! Keep up with them on FB | IG | Yelp | G+| You Tube