If you're like us, you're always on the hunt for recipes that are short on time and big on flavor. We want you to to mix things up- literally, with Wish-Bone® Italian Dressing and Tyson® Grilled & Ready® Chicken. Don't you dread clean up when you're done enjoying a meal? You'll love that this Italian Chicken Salad with vegetables is a one bowl meal that's perfectly balanced, stocked full of protein and bursting with flavor. Low effort and big flavor, give this one bowl Italian chicken salad recipe a try.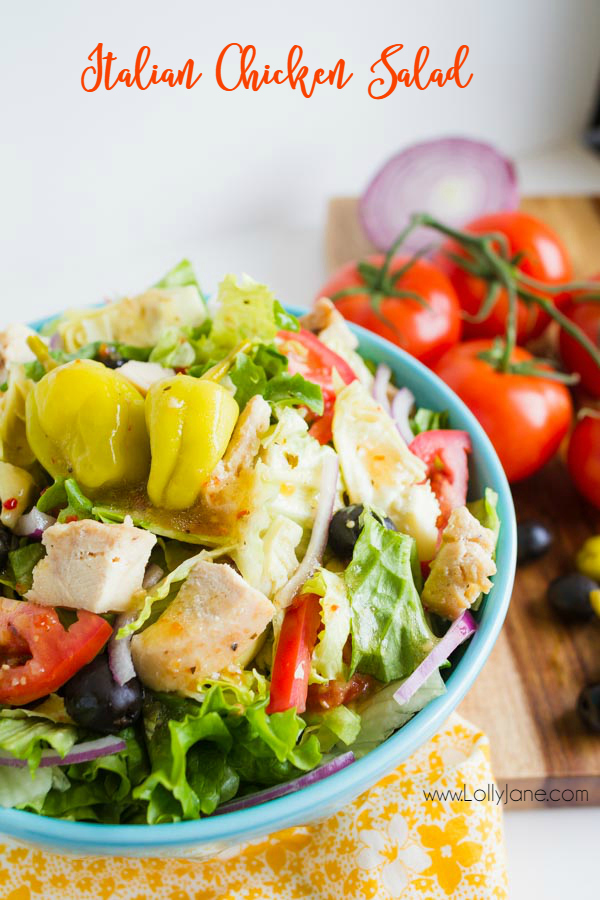 Another must on our favorite recipes list are one bowl meals. With Tyson® Grilled & Ready® Chicken, you can have the best of both worlds, delicious and healthy protein filled meals that are good for her and her family. They're simple and convenient to make. Wish-Bone® Italian Dressing is packed full of herbs, seasonings and flavors for an extra zesty boost of flavor with no high fructose corn syrup.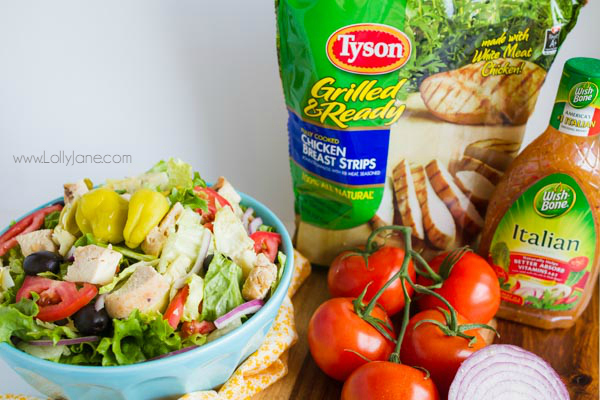 Ingredients:
6 chicken strips
2 cups of romaine lettuce
2 banana peppers
1 tomato
3 olives
1/3 c. purple onion
2 tablespoons Italian dressing
croutons
Instructions:
Prepare salad by chopping romaine.
Add various vegetables.
Toss.
Add chicken strips.
Drizzle Italian dressing over salad.
Optional: if you prefer your chicken warm, you may heat chicken beforehand in microwave according to package instructions.
*Makes 1 hearty salad. Add more fresh ingredients for various sizes.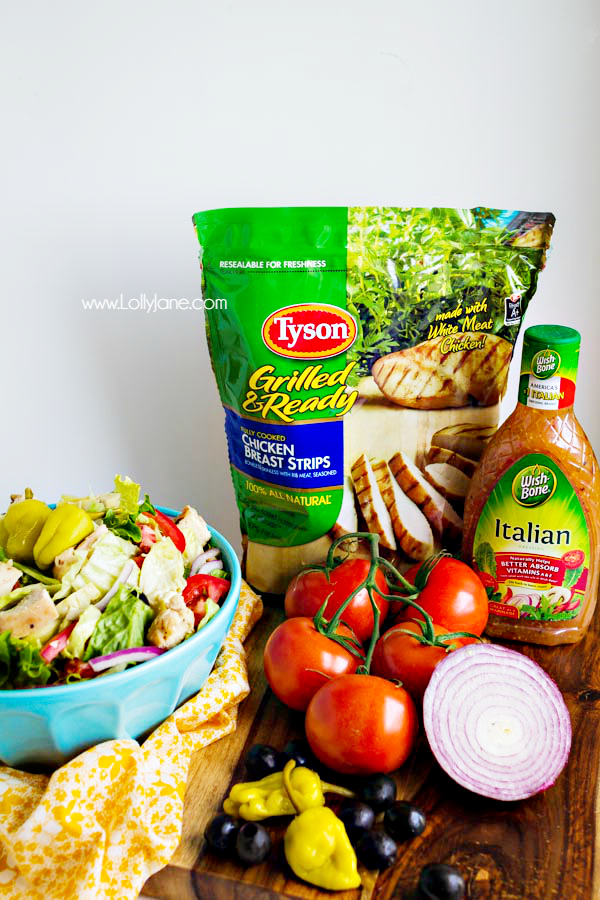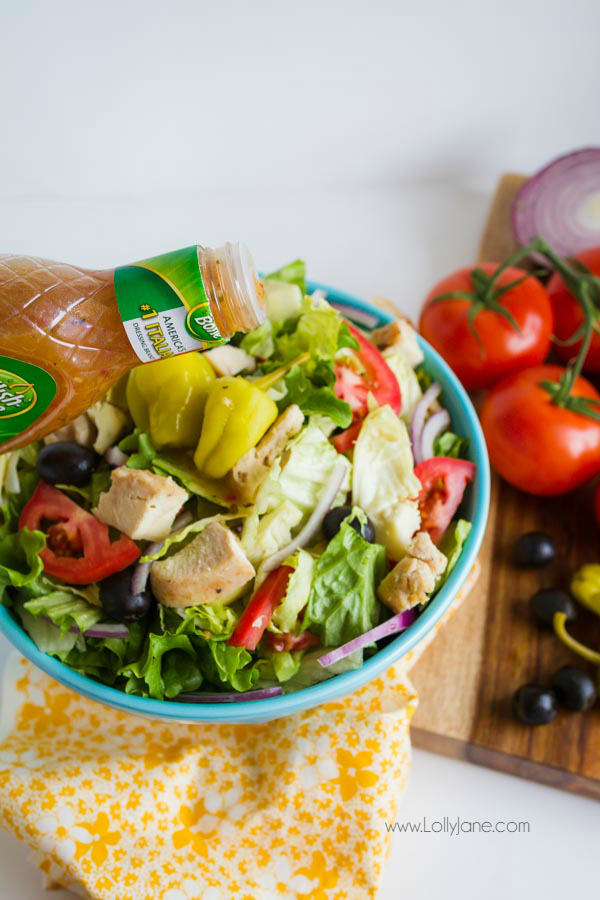 This light salad will leave you full yet refreshed.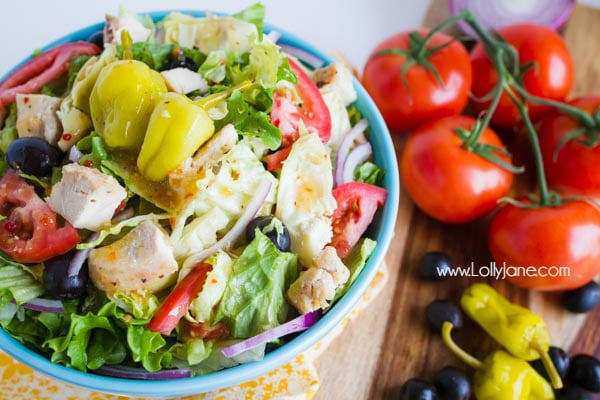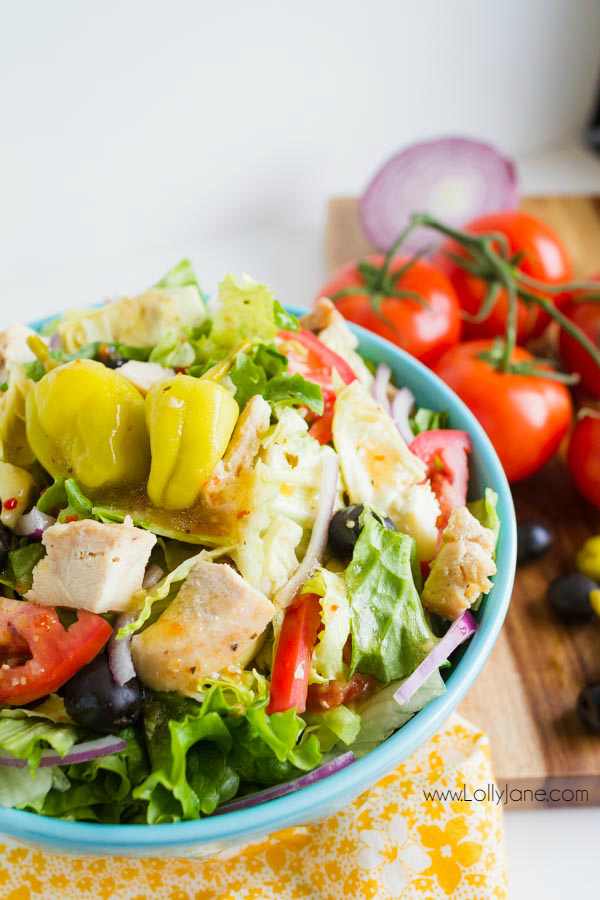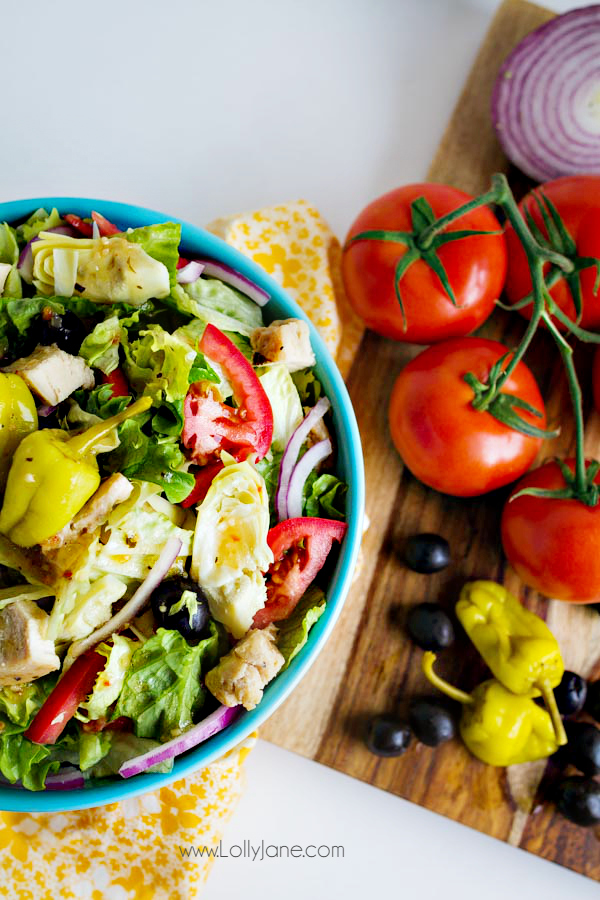 Please pin so your friend's can share this easy recipe too! Photography via My Name is Snickerdoodle.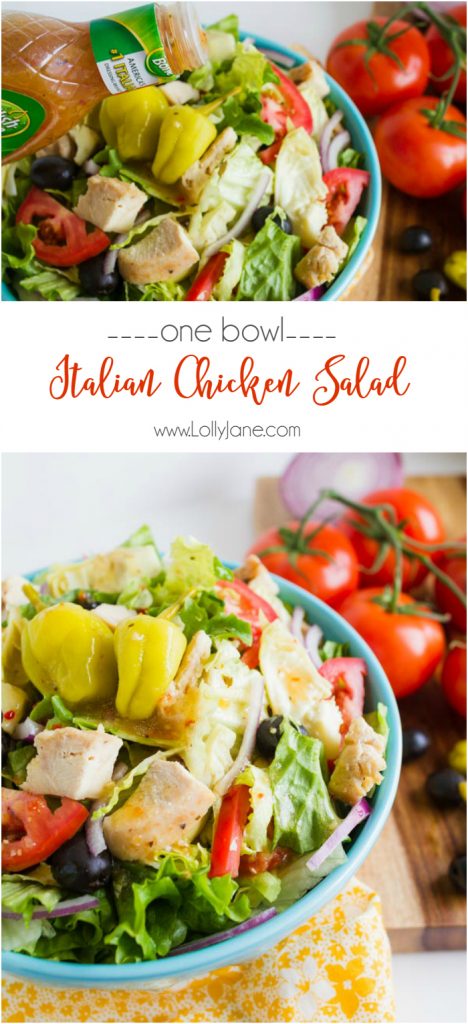 For inspiration check out Wish-Bone® and Tyson's® list of one-bowl recipes.
This is a sponsored post written by me on behalf of Tyson Foods, Inc. and Pinnacle Foods Group LLC. All opinions, as always, are entirely my own. Thank you for reading to keep our free recipes + tutorials coming at you! 🙂