How to make indoor s'mores
Delicious s'mores recipes are in full season around the country and we are happy to welcome Aimee back to share her own sans a campfire. A year-round s'mored recipe? Sign us up! 😉
Hello again, Lolly Jane readers. It's Aimee from Like Mother Like Daughter and I have an awesome treat to share with you today!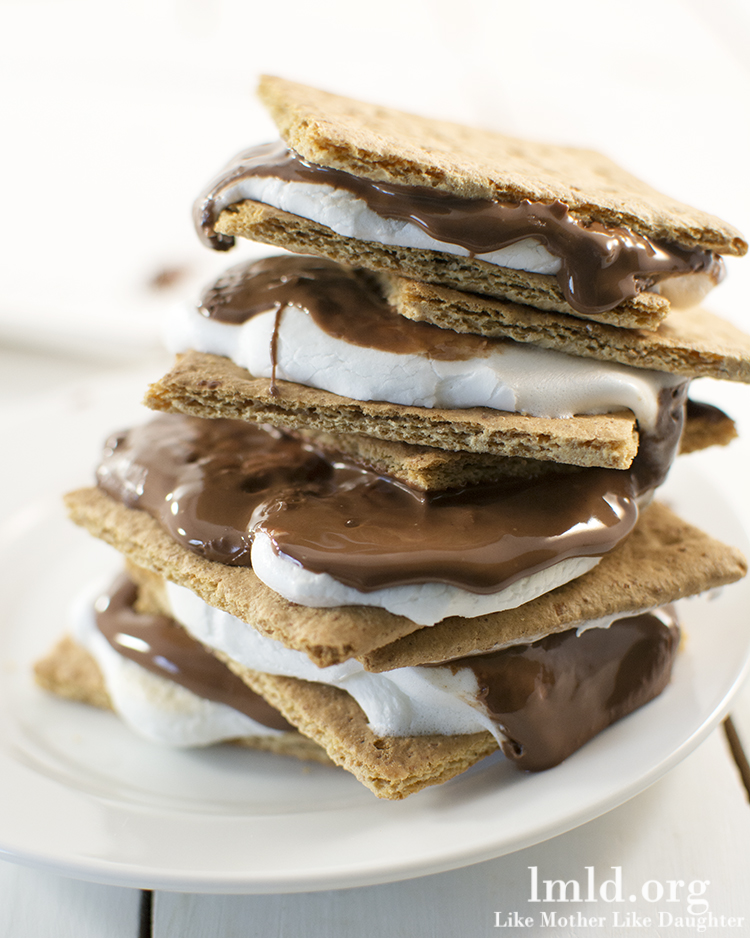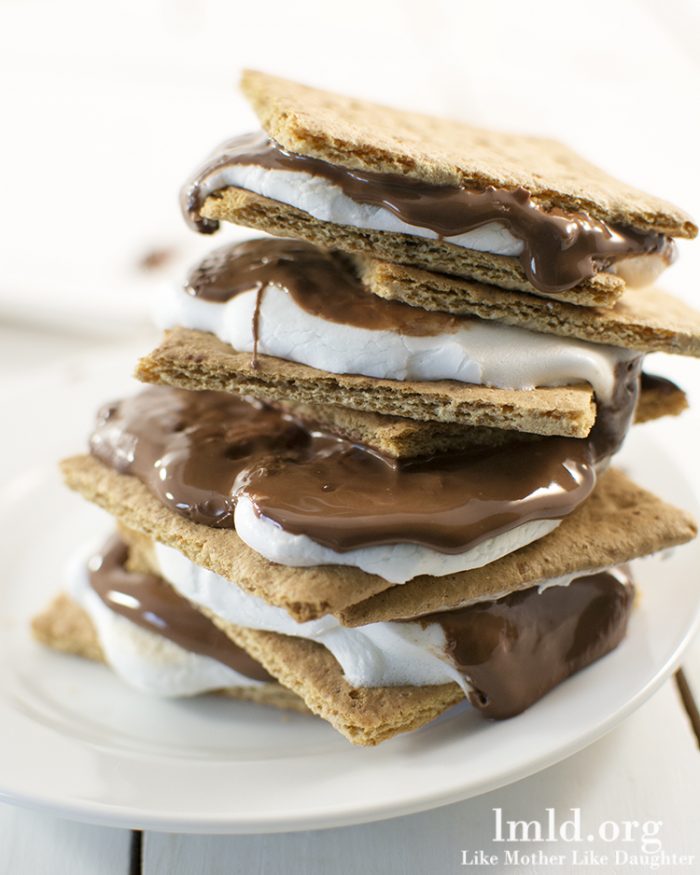 I love building up a hot roaring fire and roasting marshmallows over it, but sometimes there are different reasons why we don't want to have a fire. Sometimes even in the evenings its too hot. Sometimes we don't have the time, or don't want to deal with the hassle. Whatever it is, we should still be able to enjoy s'mores all the time. Am I right?
Well I decided to test it out and see how easy (or difficult) it is to make s'mores inside instead, and luckily for you (and me!) its really simple and quick too.
How to make indoor s'mores
Make s'mores without a campfire in the convenience of your own kitchen!
Ingredients
graham crackers

marshamallows

chocolate bars
Instructions
1. Set your oven to broil.

2. Break each of your graham crackers in half. Line your baking sheet with as many graham cracker halves as s'mores you want to make.

3. Top each graham cracker half with 1 marshmallow. (You can cut them each in half and place them on that way to prevent them from rolling off)

4. Cook in oven for about 2 minutes, until marshmallows start to turn golden.

5. Top each marshmallow with a piece of chocolate (3 pieces of a hershey's bar) and a second graham cracker half.

6. Place back in oven for about another minute.

7. Remove from oven and allow to cool for a couple of minutes before eating (so you don't burn your hands!)
Enjoy these delicious s'mores inside with out the hassle or heat of a fire!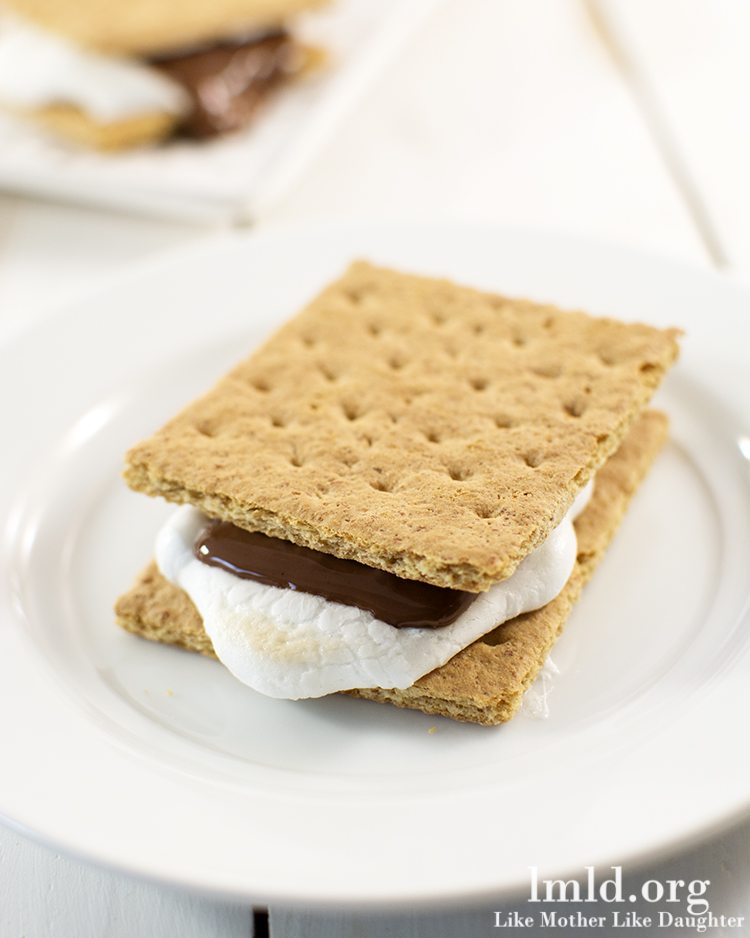 For more of that great chocolate, marshmallow and graham cracker taste, try these: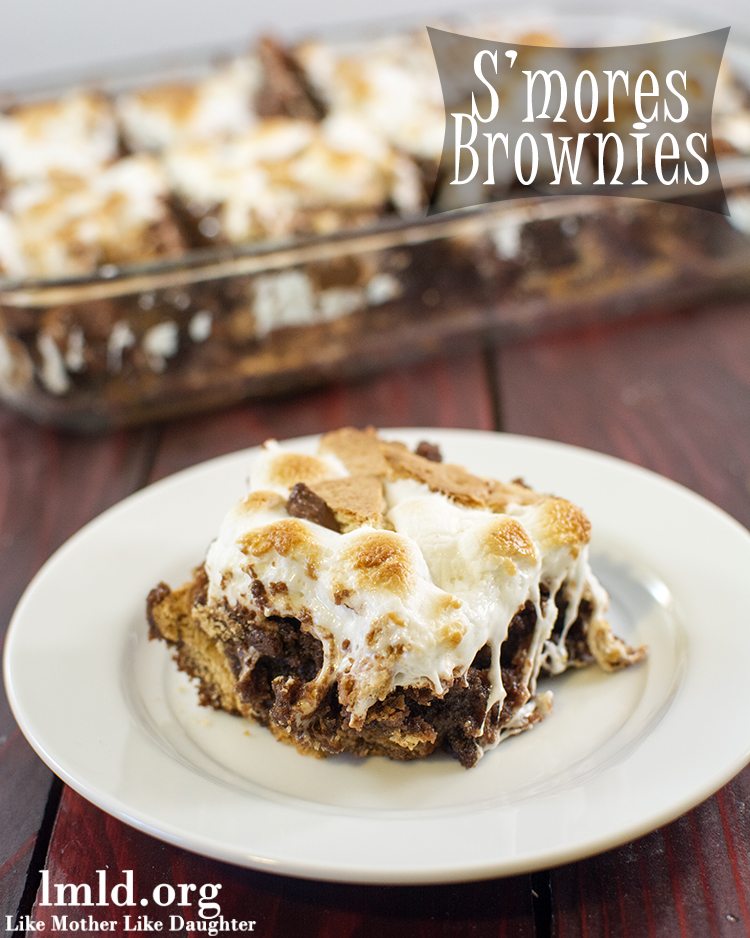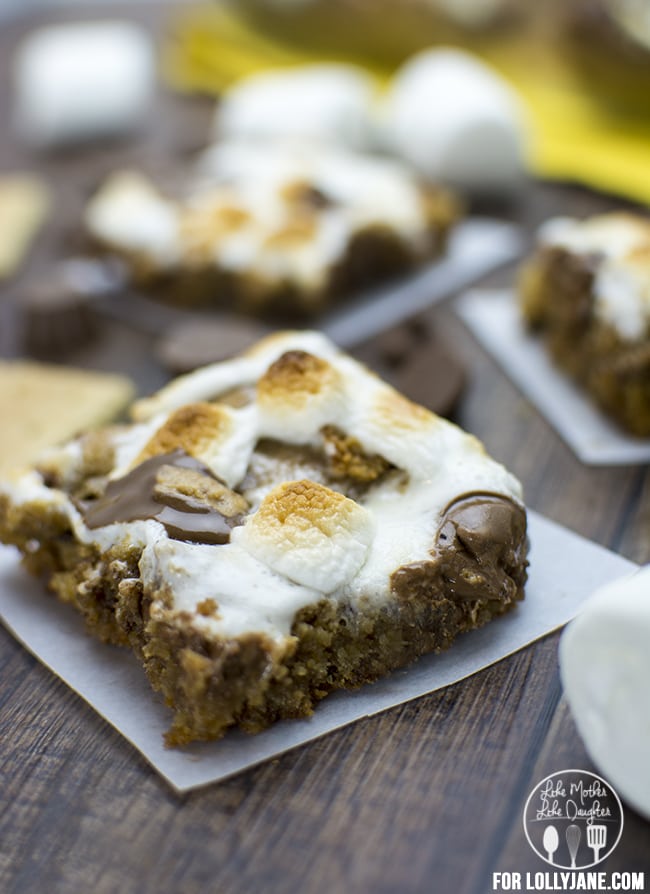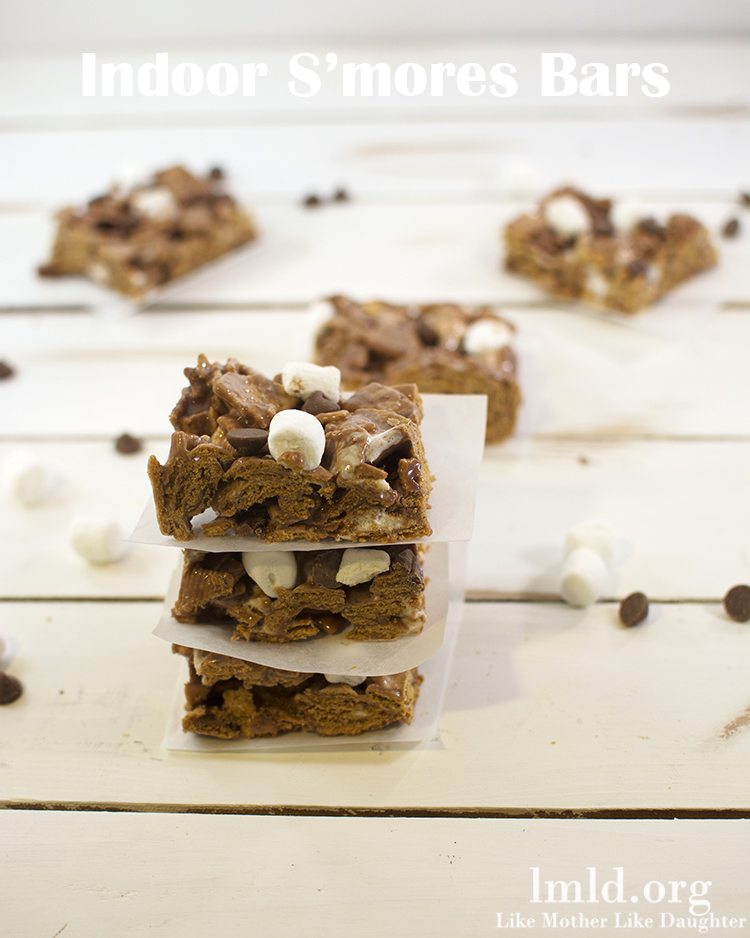 Stop by Like Mother Like Daughter for even more delicious recipes!
Blog | Facebook | Twitter| Pinterest | Instagram | Google+