Halloween front porch decor
Bats, ghosts and witch hats, oh my! Decorate your front porch for Halloween in no time with these easy front porch decor ideas!
Decorating your front porch decor for Halloween doesn't need to be terrifying. Greet trick-or-treaters this season with these easy ideas to transform your porch from blah to voila!
Be sure to check out our creative friend's festive porch and door decor at the end of this post!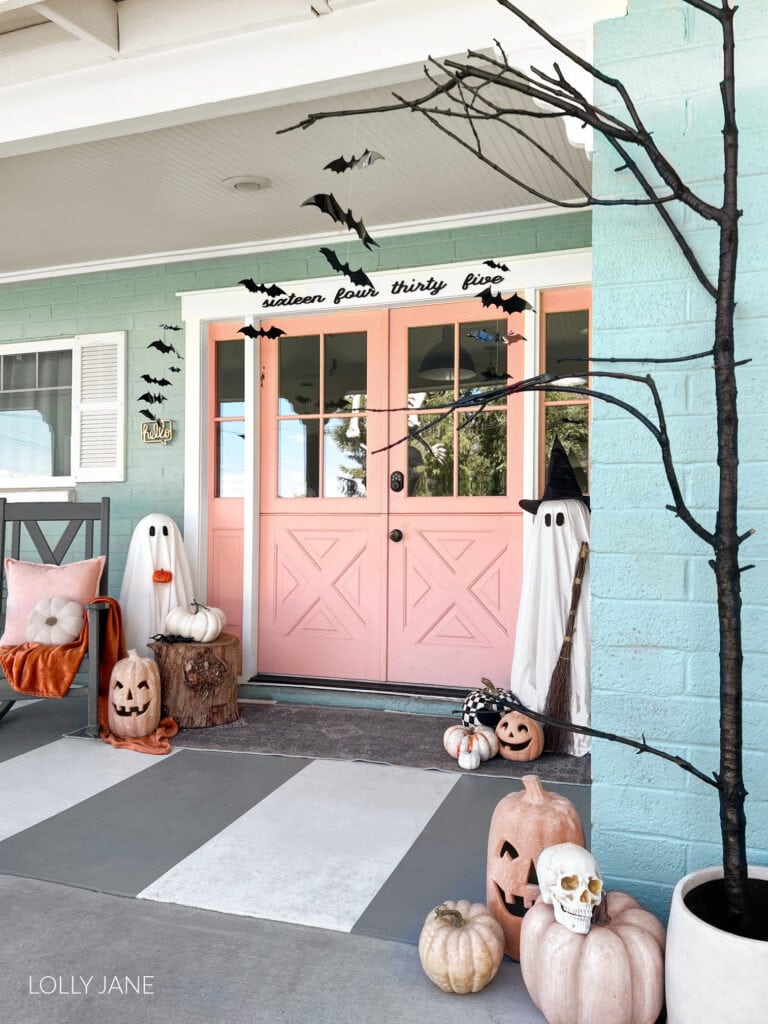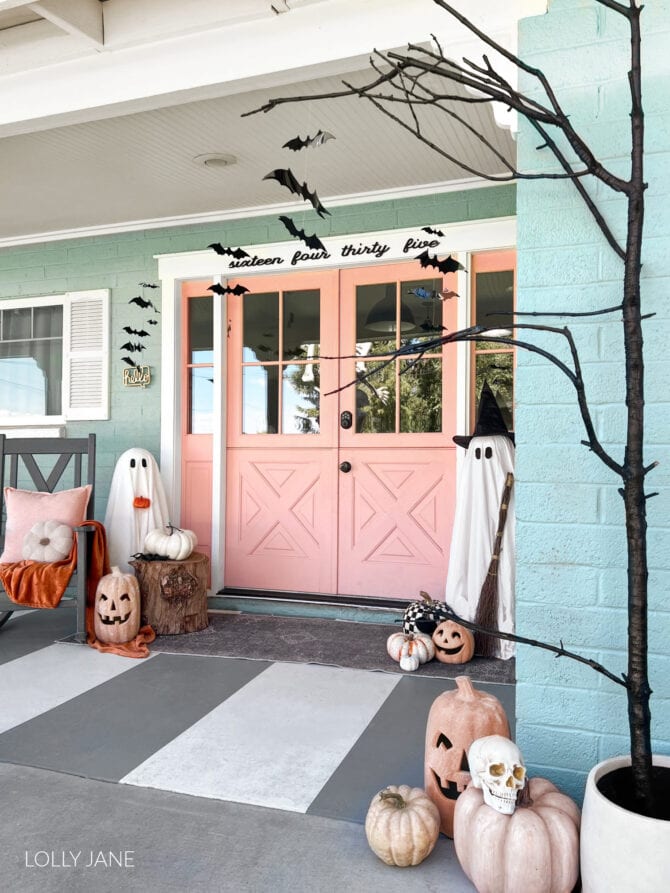 Halloween front porch ideas
I first used what I had on hand. I "shopped" my Halloween stash… DIY Terra Cotta pumpkins from last year, plastic bats + faux Cinderella pumpkins (3 years going strong,) and a dead branch from my tree I simply spray painted black + potted.
DIY Tomato Cage Ghosts
This years cute addition: a DIY Pottery Barn inspired "Gus the Ghost" tomato cage ghost and witch. Gotta love 5 minute crafts!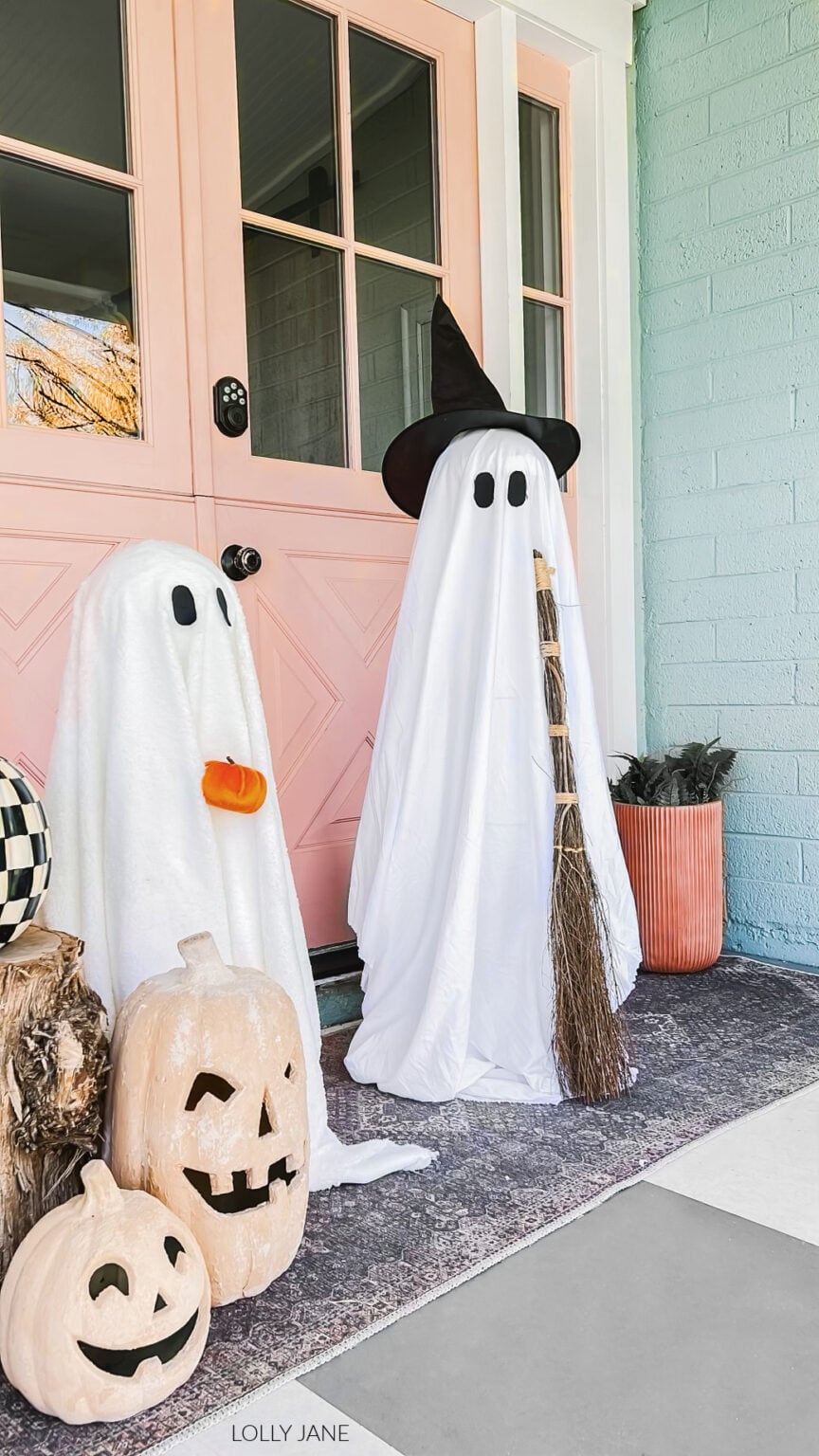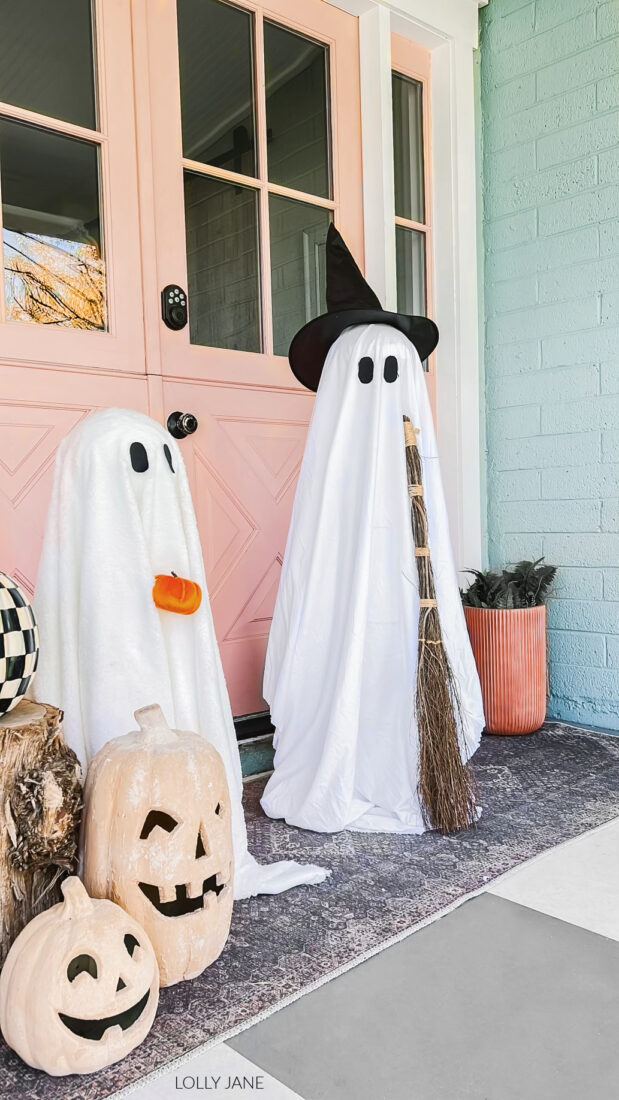 Lastly, add an outdoor rug, soft throw blanket and plush pumpkin to your outdoor seating for instant holiday festivity!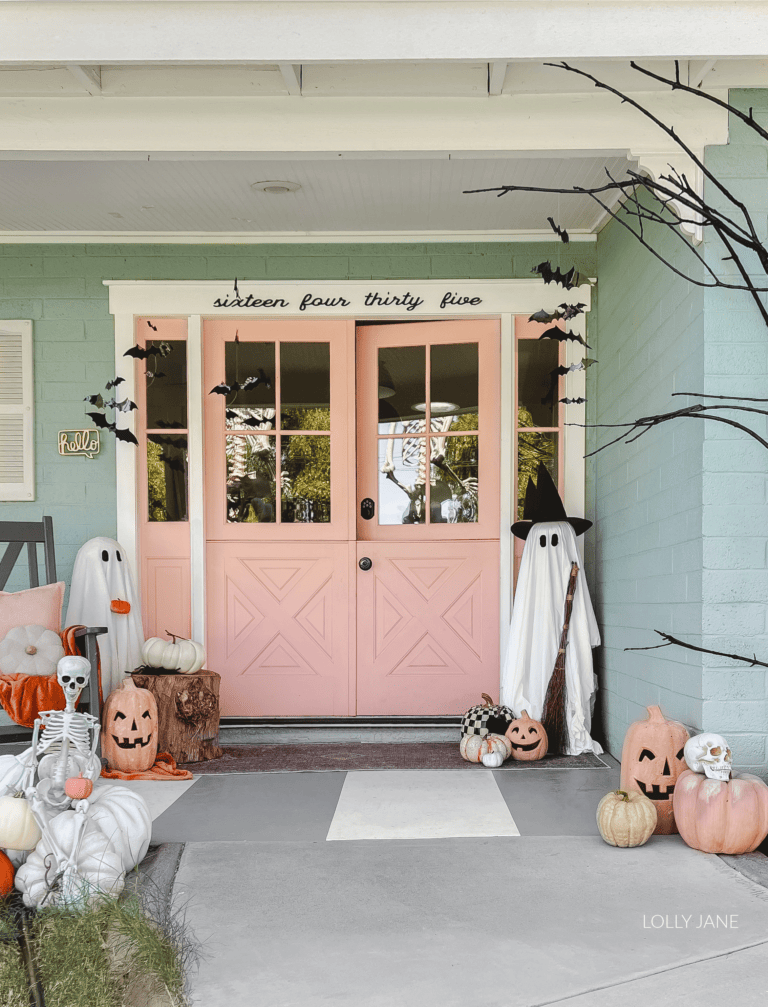 Halloween porch ideas from friends
Take a look at 7 more Halloween porch and door ideas from our talented friends! Be sure to give them some love: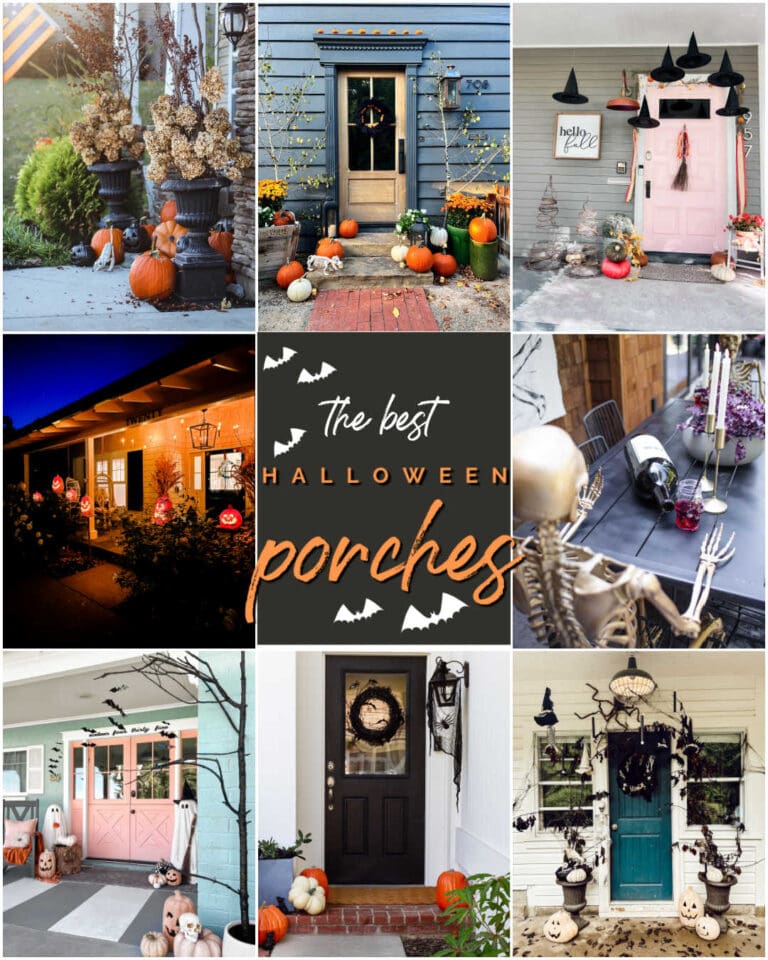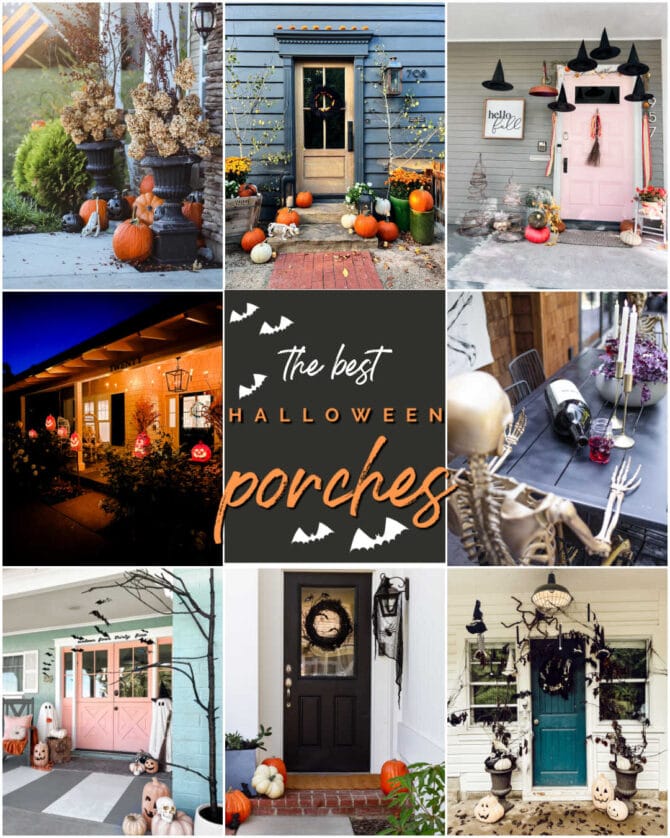 HALLOWEEN
Porch and Door Ideas