Blackberry buttercream frosting
My cute 6 year old daughter has been watching Sofia the First and asked me if she could have a little tea party like Sofia does. I had a bag of sugar cookie mix on hand and decided to spruce up the frosting a bit for her special guest, (her Magic Mermaid Princess Sofia doll, haha!) Since we had just snagged some fresh berries at the market that morning, we ended up with a mouth watering fresh blackberry buttercream frosting over the cookies. Yum!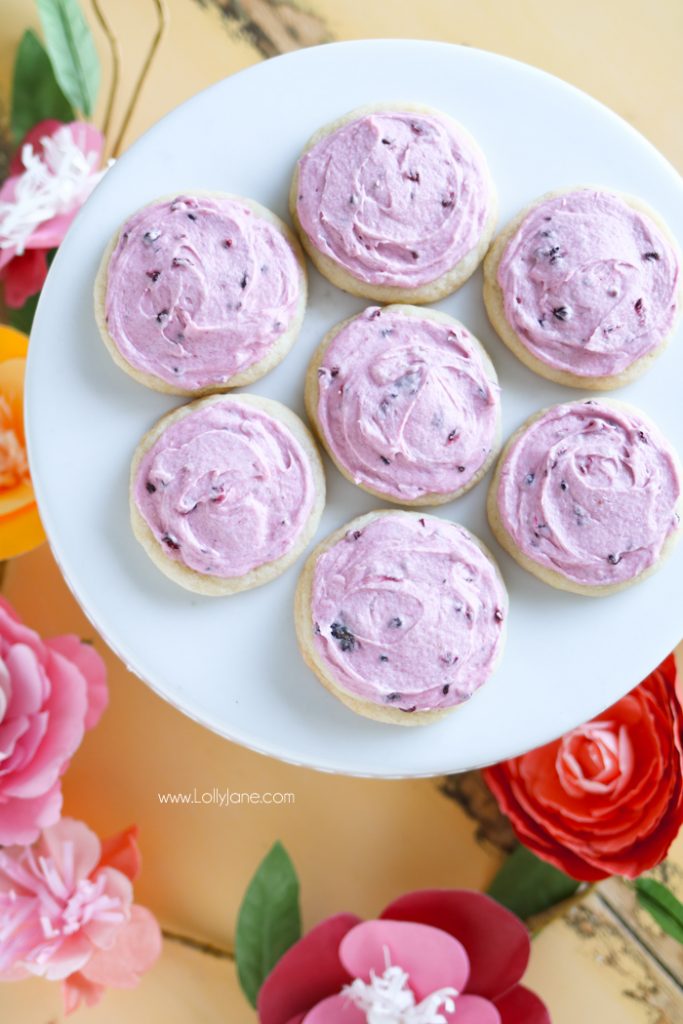 This delicious frosting was adapted from All Recipes Blackberry Buttercream cupcakes recipe that instead uses jam. The flavor really came out with the fresh blackberries mixed in and it. was. amazing. Seriously, my husband even snuck a cookie that was chilling in the fridge before the shoot and when I called him out he admitted he couldn't resist! Haha! Of course a bowl of yogurt topped with fresh berries to pair with these cookies, and cold milk would be a perfect addition to the tea party!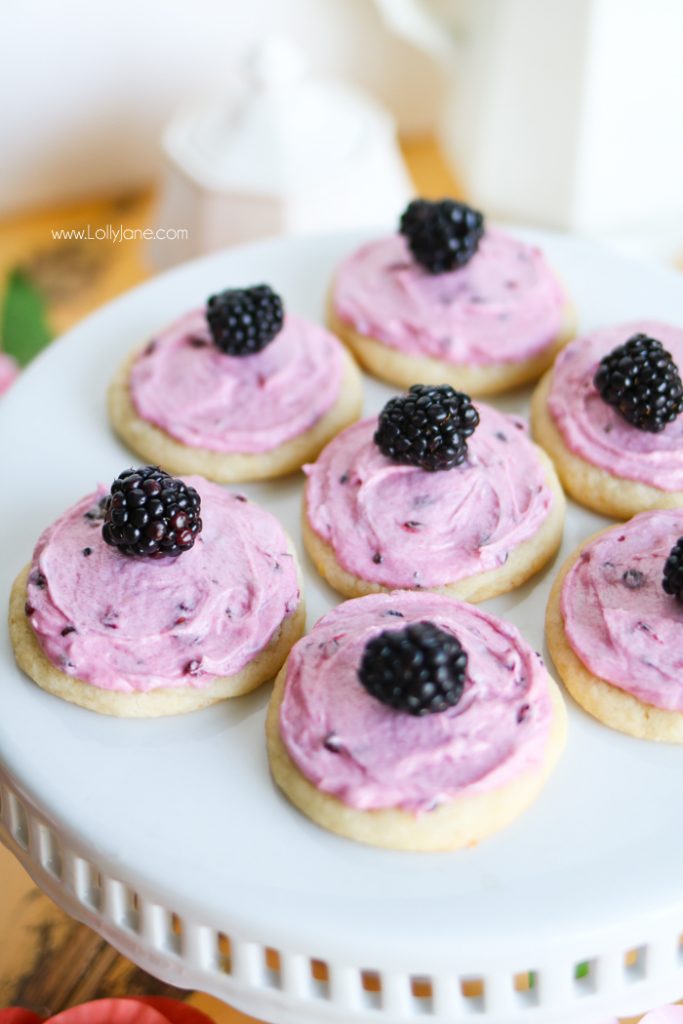 Fresh Blackberry Buttercream Frosting Ingredients:
pinch of salt
handful of fresh blackberries (7-10)
Directions:
Cream butter, vanilla extract, and salt together until smooth.
Add confectioners' sugar until creamy.
Toss in blackberries and mix until seeds are separated and frosting is a pretty purple hue.
Spread on cooled cookies or cupcakes and (optional) garnish with a fresh blackberry.
Chill for 30 minutes in fridge.
Serve chilled.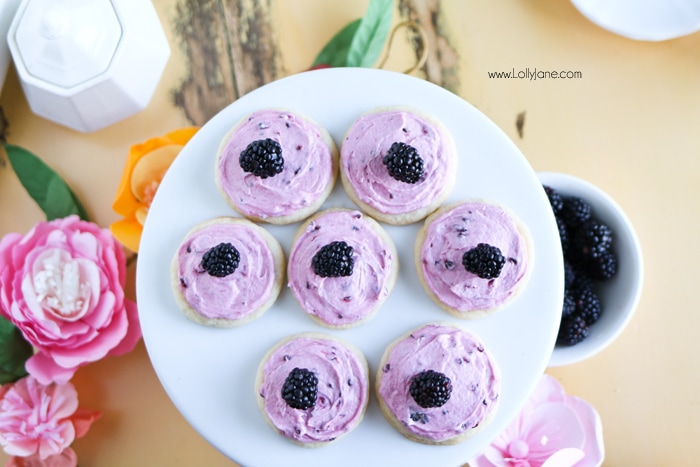 Wouldn't you agree they're fancy enough for a little girl's tea party hosting a princess? ;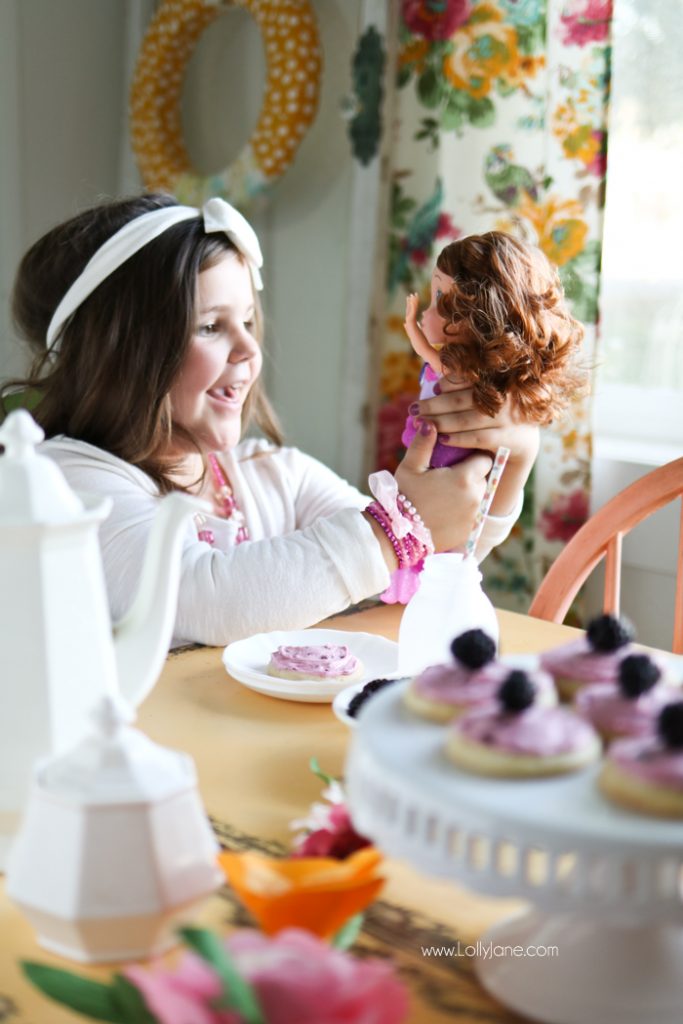 Perfect for your own tea party, bridal or baby shower, we promise this Blackberry Buttercream Frosting will spruce up any baked good; you will love it!