Hi guys, Diana from Peasy Prints here again to share a fun and interactive Christmas print! This is something you can do before Christmas or right on December 25th to add some magic to this holiday season for the kids in your life. The Santa Naught or Nice List printable certificate: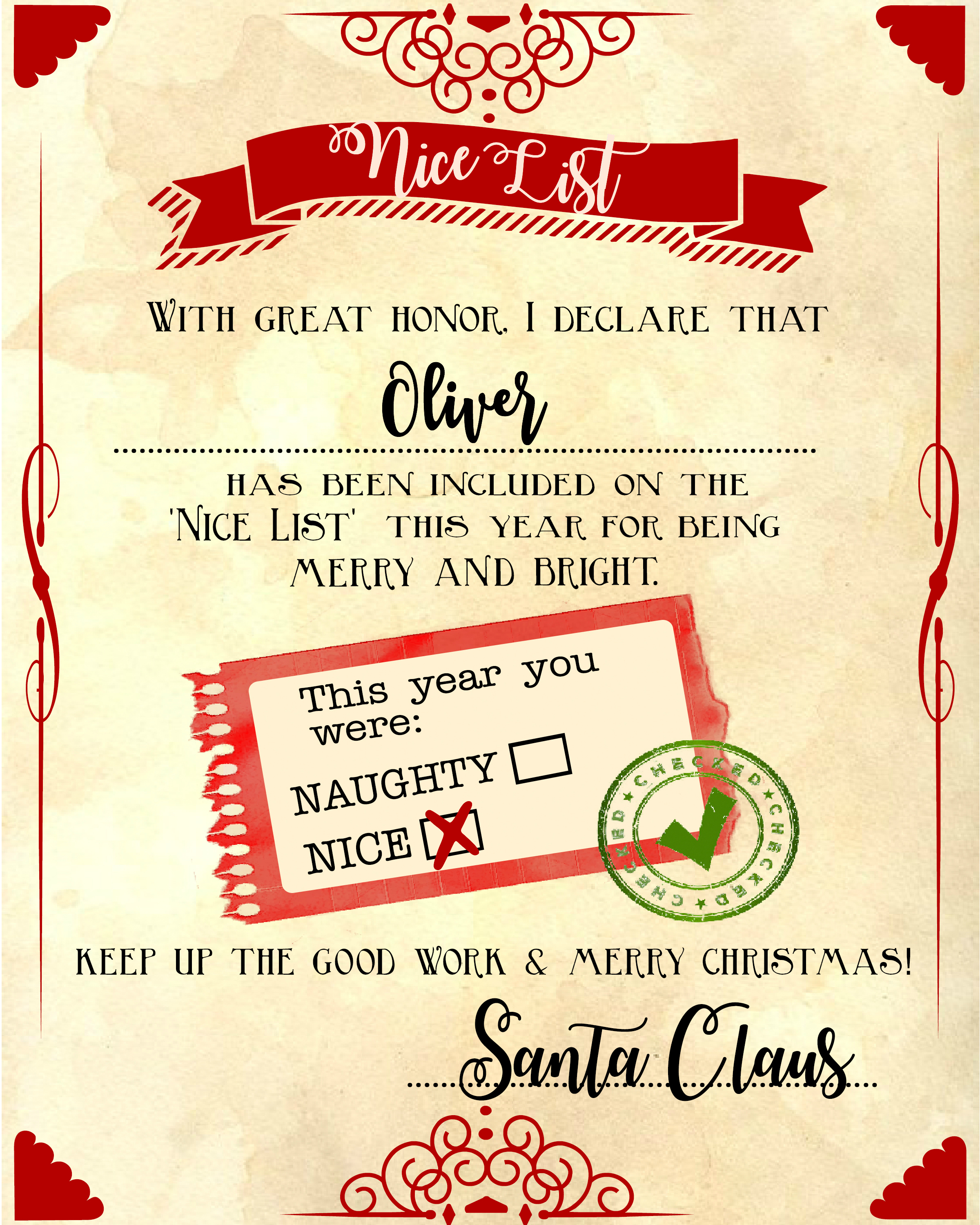 I wish I had gotten one of these when I was a kid! You can mail them to a child before Christmas, or have it in their stocking on the morning of for a nice surprise. Print these and write/type in the child's name, and voila you are done! Easy peasy 🙂
Free Santa Nice List Printable
Simply print + type in your own font or write in a name on the dotted line: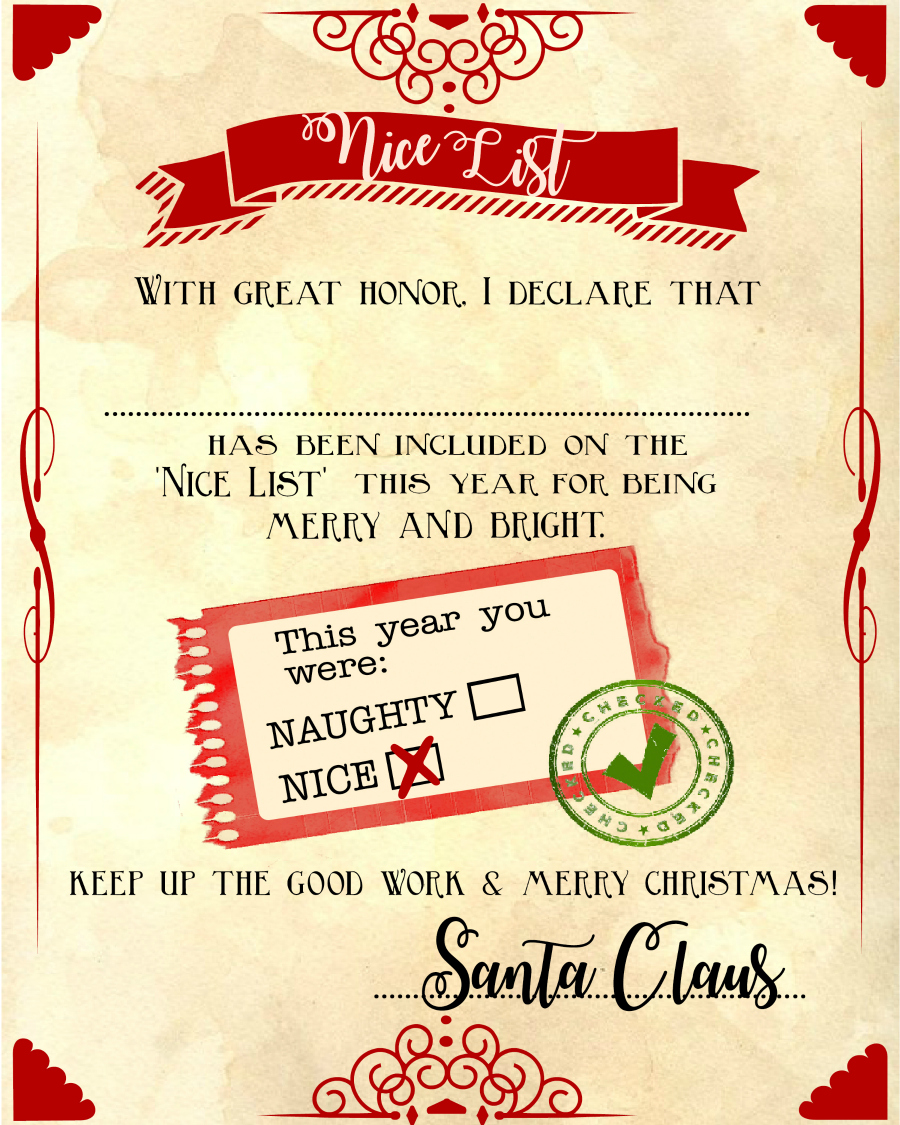 Please PIN so your friends can enjoy this too:

For more holiday prints and to get on top of getting your Christmas cards out, check out my custom Christmas card design, Joy Christmas decor and my Meet Me Under The Mistletoe print or my shop.Visit more of our Christmas ideas like our farmhouse front porch decor,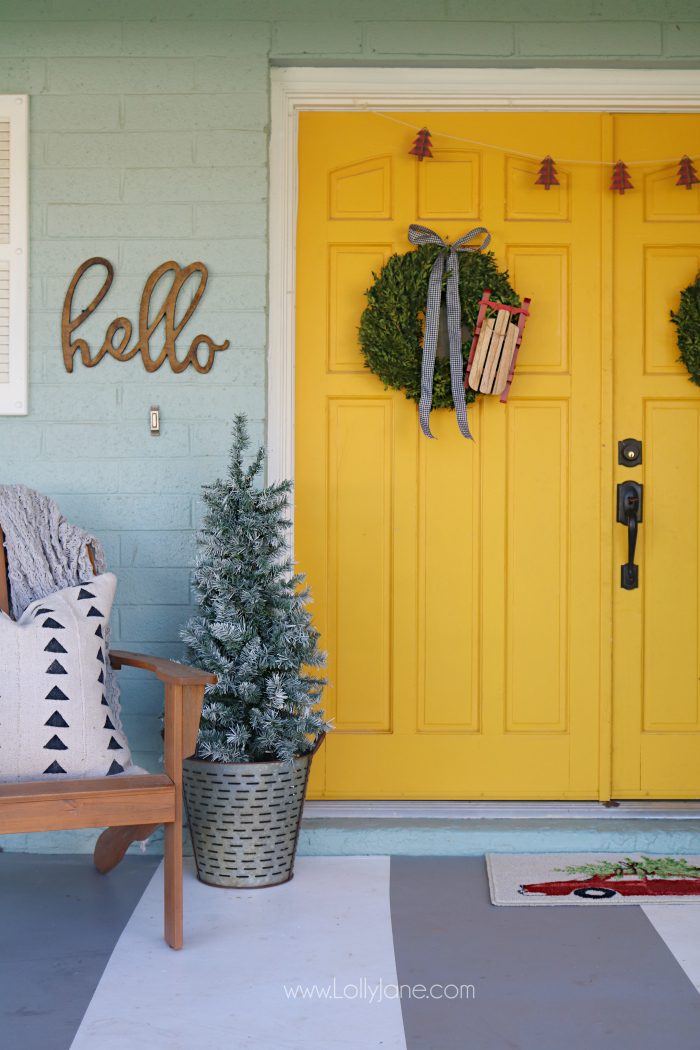 this love and joy free printable,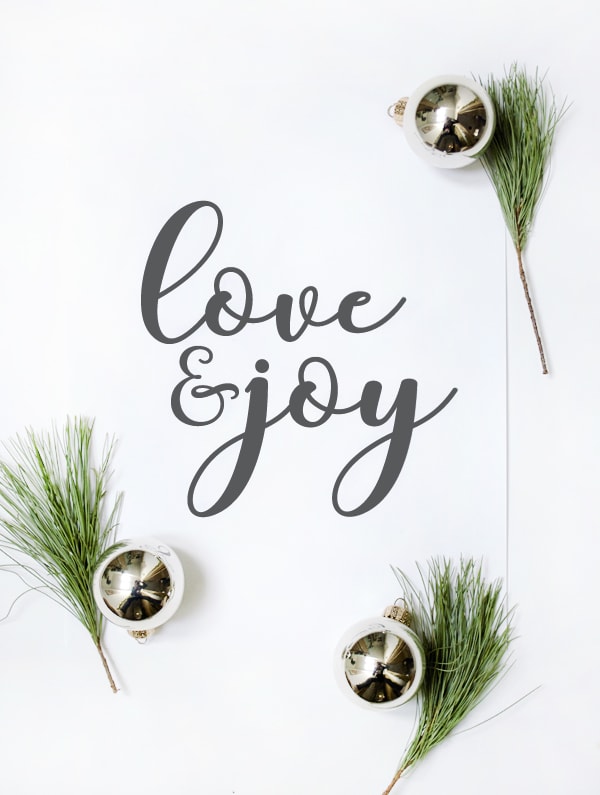 our fun bottle brush tree Christmas wreaths,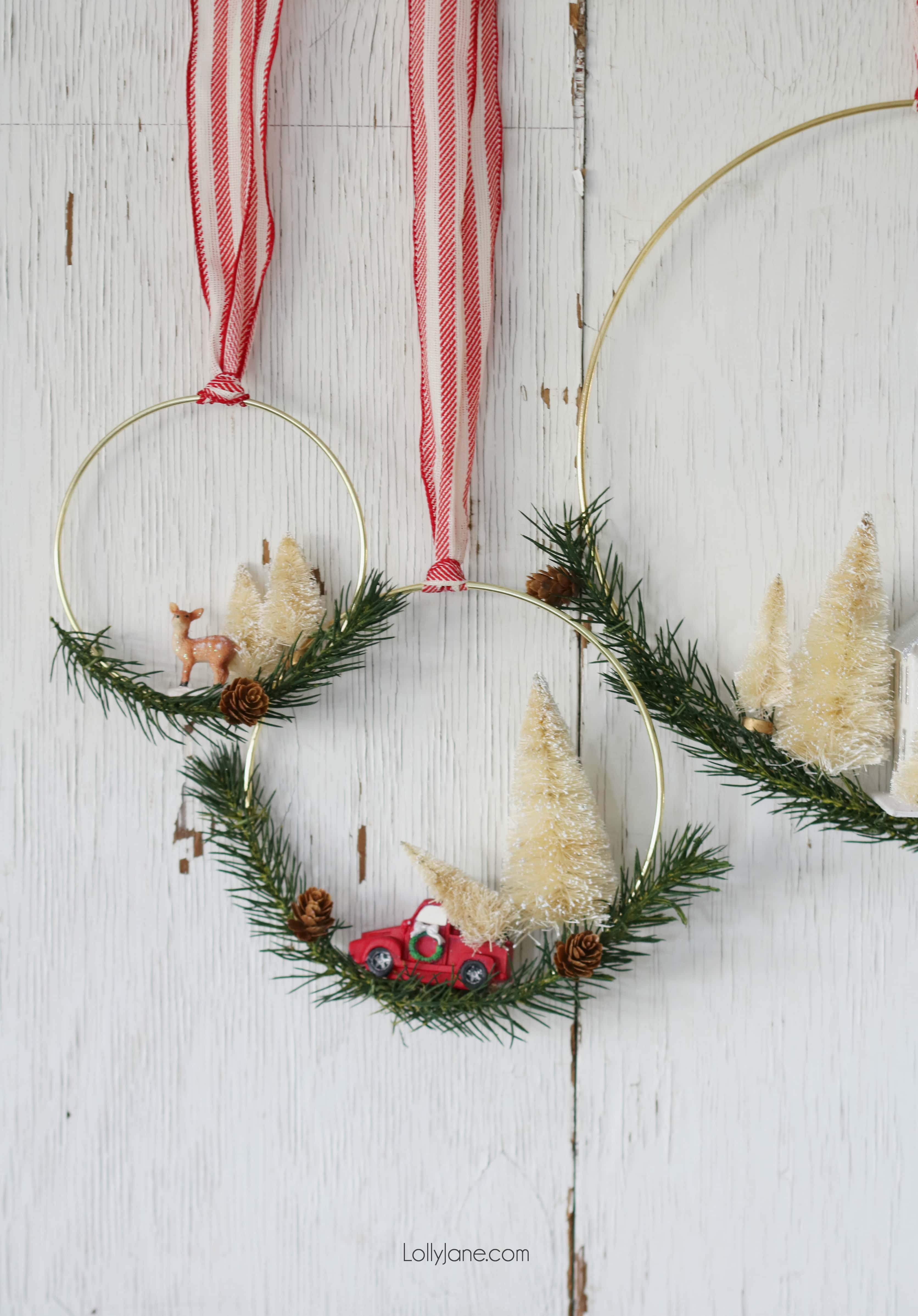 plus 5 easy ways to make your house smell like Christmas!