DIY graffiti kitchen island art
We're excited to have My Daily She here today to share her DIY graffiti kitchen island art. This grafitti art is such a fun statement in your home! Take it away, Melessa! When I was in Prague (Czech Republic) last March, I fell in love with The Lennon Wall. If you're planning a trip, you have to take a few minutes and visit this wall, and maybe even leave your own mark there.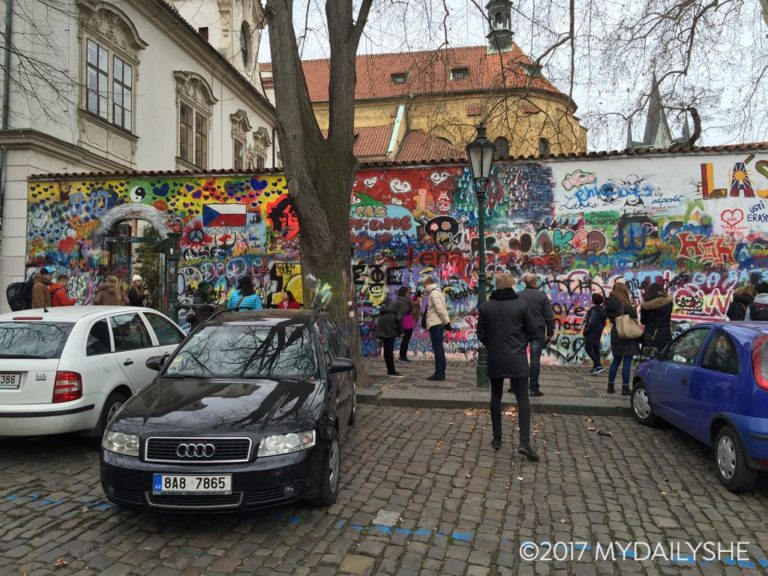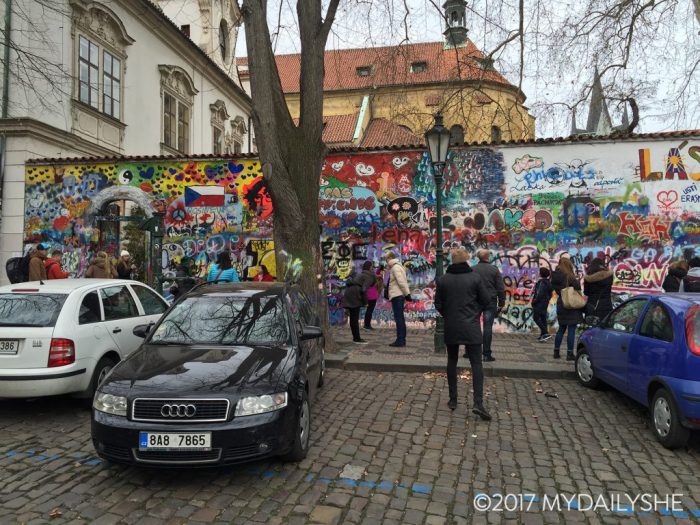 After the murder of John Lennon (December 8, 1980) many young Czechs saw him as a pacifist hero. A portrait of Lennon was painted on the wall in a secluded section of Prague opposite of the French Embassy. There were several attempts of whitewashing by the secret police, but they could never manage to keep it clean. Folks would continue to paint graffiti on the wall. The Lennon Wall soon became a political focal point for young Czechs. See https://en.wikipedia.org/wiki/Lennon_Wall for more historical details. The Lennon wall changes all the time. There are layers upon layers of notes, poems, symbols and art representing love, hope, faith and peace. I fell in love this idea so much I wanted to bring it into my own home. So I did!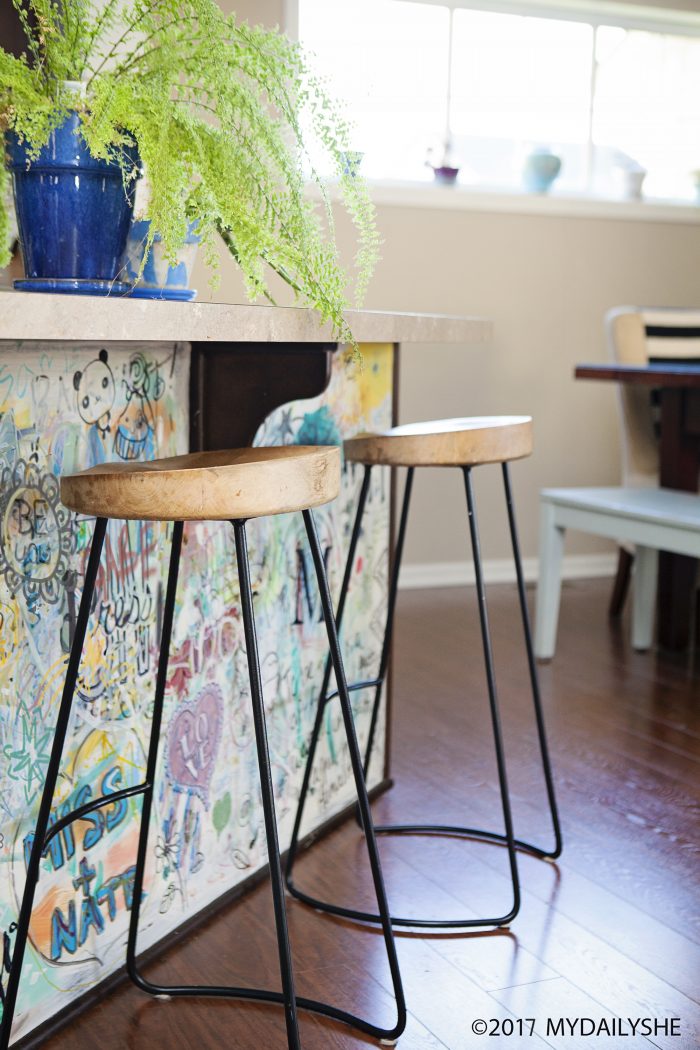 First you have to understand a little something about me: as an artist, I'm all about pushing artistic boundaries, thinking outside the box, and making my home and unique as possible (in a beautiful way, of course).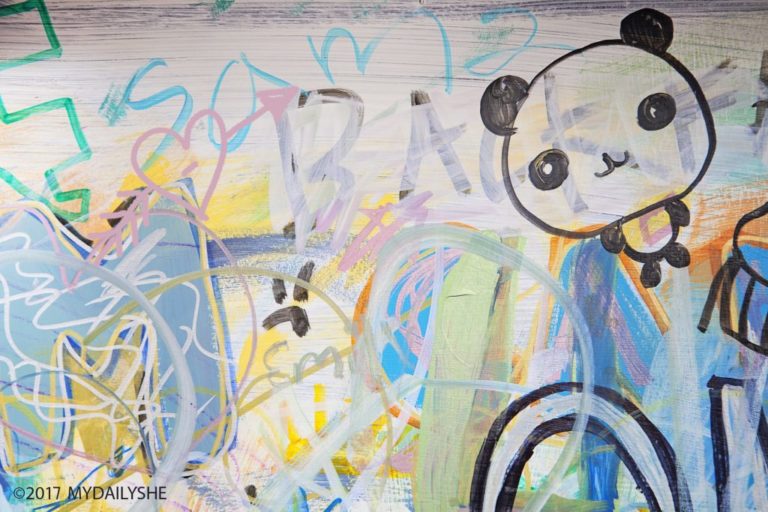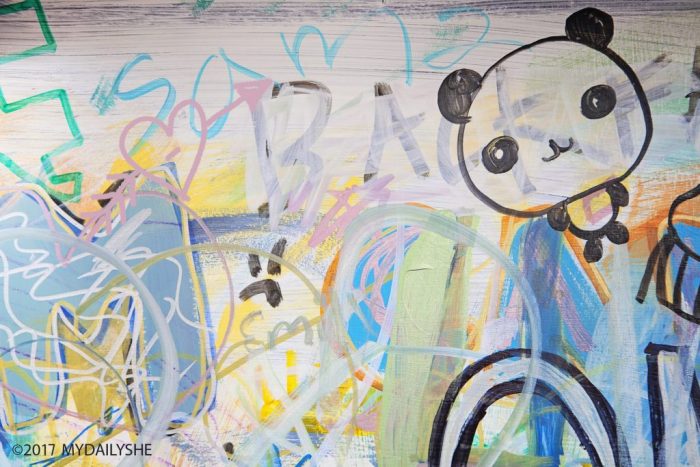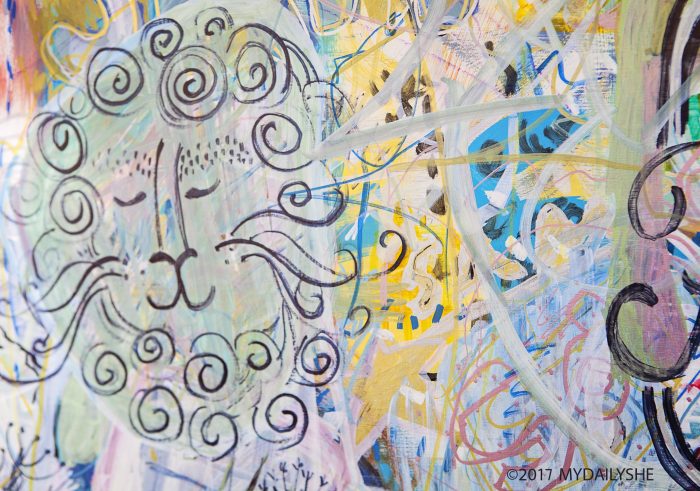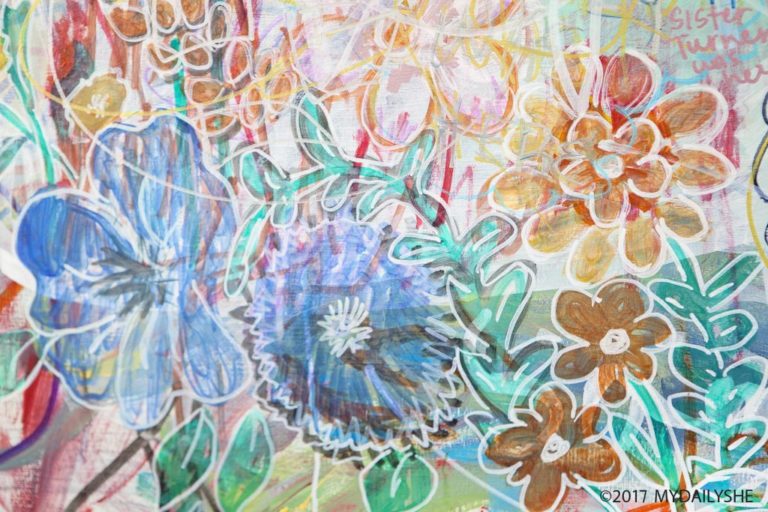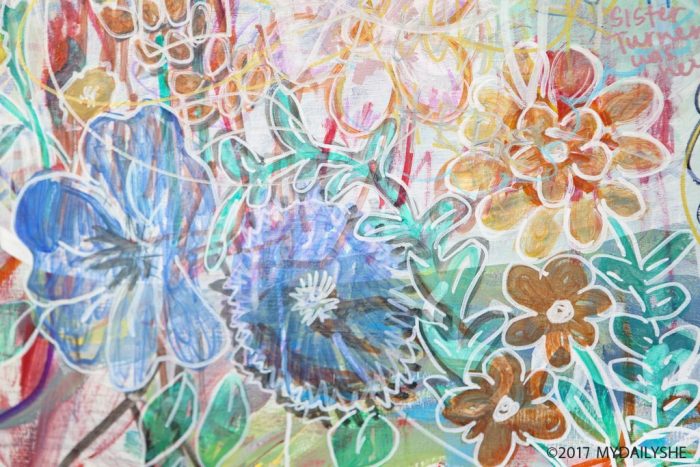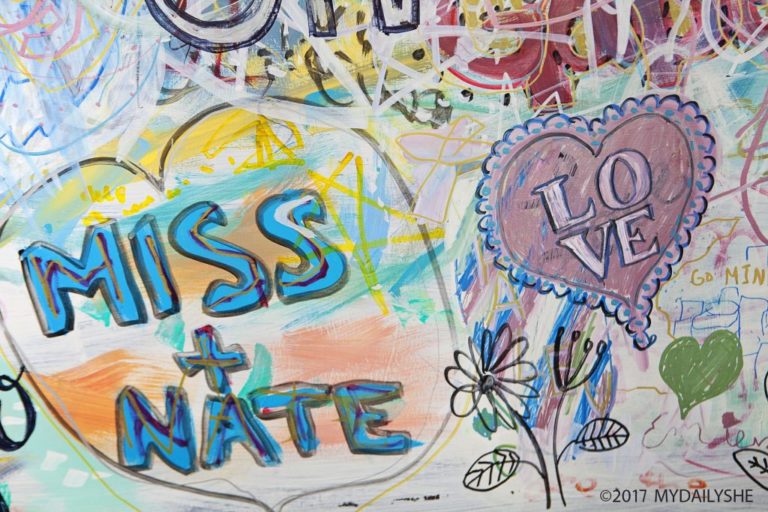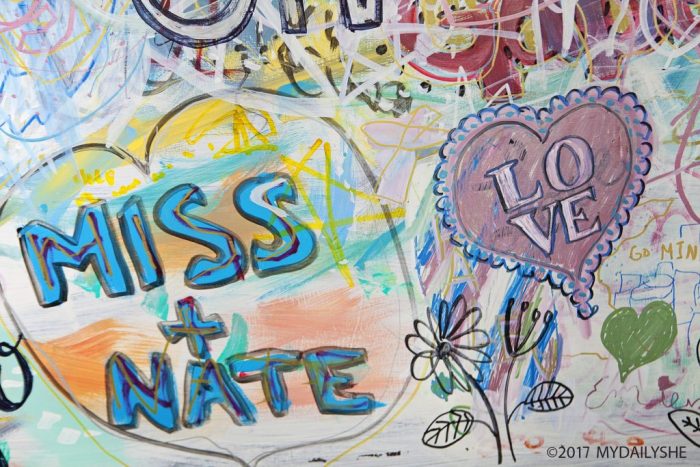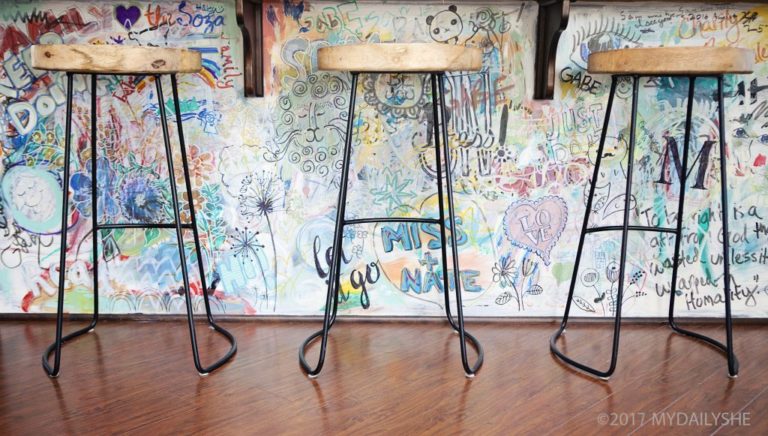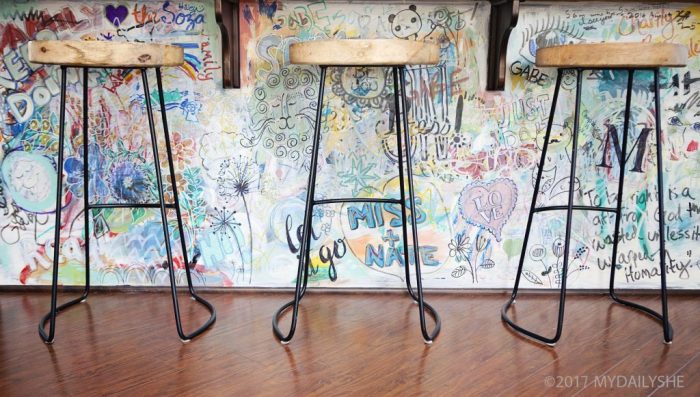 I have a wall next to my dining table that I wanted to fill with graffiti and invite my family and friends to leave their mark as well. But then I thought, how will both kids and adults get to those hard to reach spots (given that I have a tall ceilings)? Let's be honest. When you have guests over, are you really going to pull out a ladder for folks to climb up on? So, I looked around the house for a different location. (BTW, I came up with a better idea for that wall next to my dining table that I really love… check out my kid art gallery wall… https://mydailyshe.com/2017/01/13/kid-art-gallery/ ) After giving my graffiti wall some more thought, I found a great location that would allow kids, ages 1 to 100, to apply their awesome art or message to the wall with no trouble at all!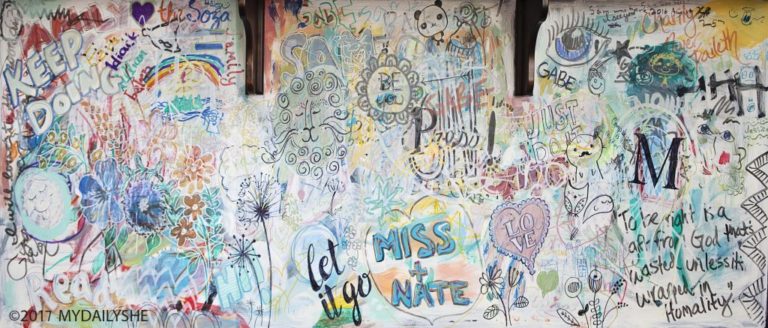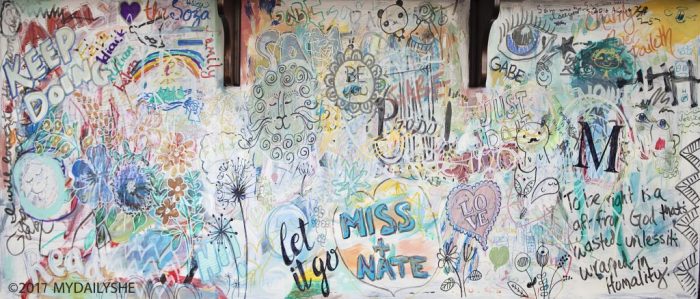 I love it! My kids, my husband and my guests love it, too! Anyone who enters my home is welcome to express themselves on our wall (in an appropriate way, of course ????) . You'll even see me doodling freely on there from time to time. The best part… like The Lennon Wall, it's always full of notes, poems, symbols and art representing love, hope, faith and peace… and it's always changing! I hope you enjoyed it!