I have a friend who is having a baby and its gender is a surprise, (I tried that with baby Dutch but totally caved and peeked at the sealed envelope a few months before I delivered. LOL!) Anyway, I've been racking my brain as to what to get that isn't yellow. Tough, right? My boys have a super cute piggy bank in their room, (that my now 2-year old puts "monies" into when he finds change lying around,)and has been fun for me to see so I thought, BINGO!

I snagged one from Amazon in white, which is as color neutral as you can get: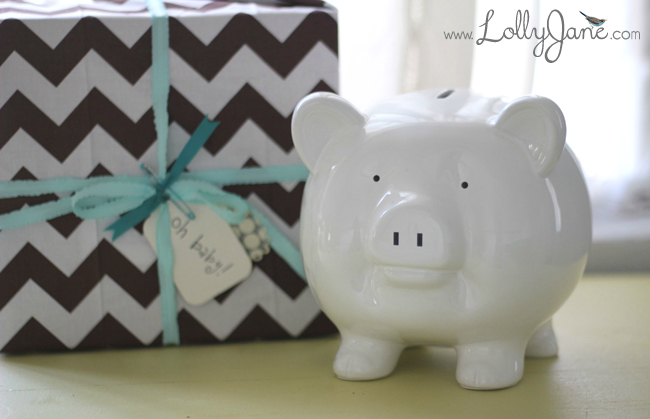 [I ♥ his cute rectangle nostrils!]
Since I live in a teeny tiny town sans Target, Joanns, Michaels, Hob Lob, etc., I was stumped on how to gift wrap this little cutie for my friend. I dug into my swag bag from EVO and spied a chevron print fabric fat quarter from Riley Blake. Perfect! I also dug up 2 tea towels from my last World Market trip and grabbed a handful of coordinating fabric ribbon spools: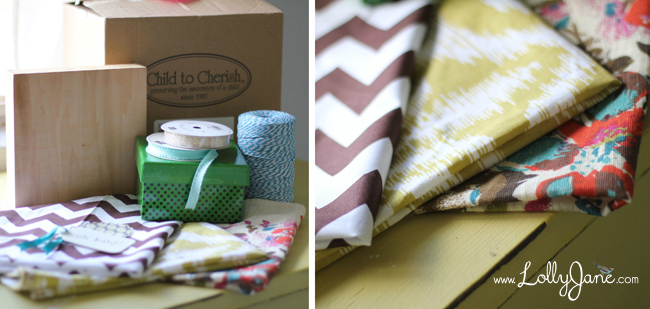 I simply wrapped up each box (the large chevron print contained the white pig bank) with the fabric like I would paper gift wrap, but instead sealing it with fabric glue. Clear packing tape worked too, but didn't hold up as well. I played around with the ribbons until I was happy with the look of the gifts: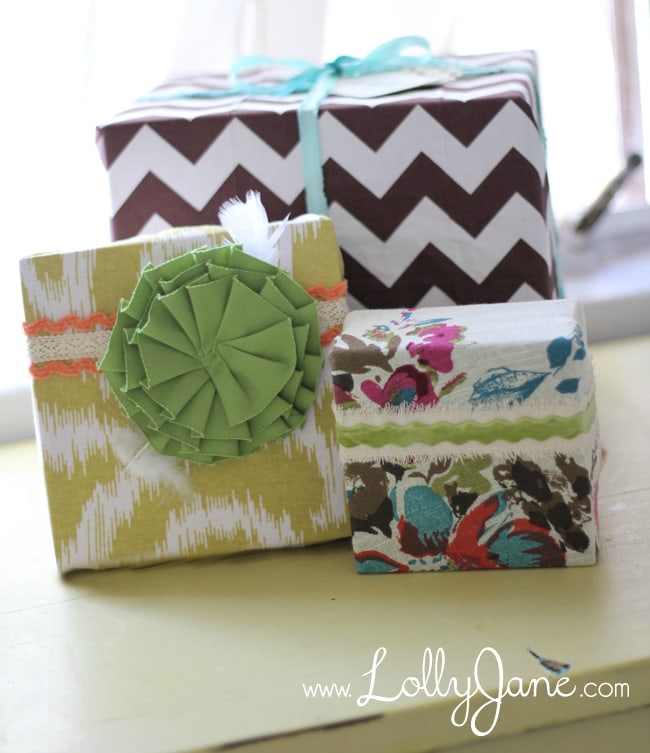 Want to see some different embellishment options for tags?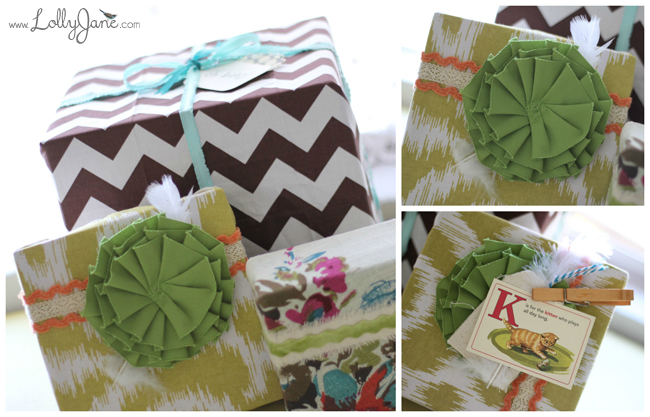 Oh, and I have to give a shout out to one of our blog besties, Maggie @ Midwestern Girl DIY, for sending me some stinkin' cute washi tape this week, including the feather and vintage "K" kitty card I played around with. Adorbs!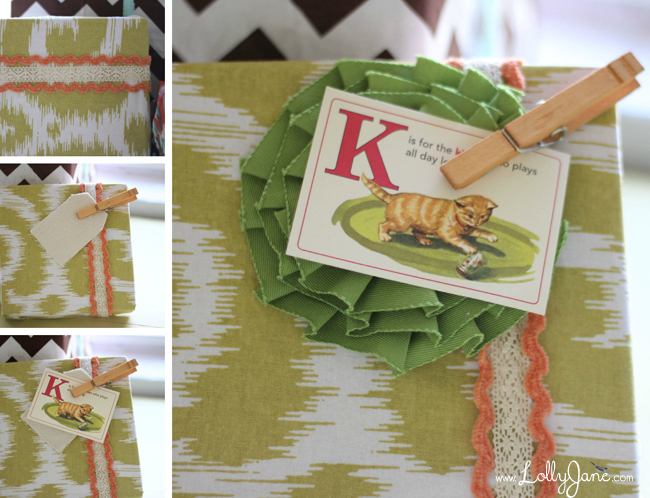 I personally think my friend is having a little boy (hoping for a playmate for mine! Hee hee) so I coordinated the gift tag in blue hues: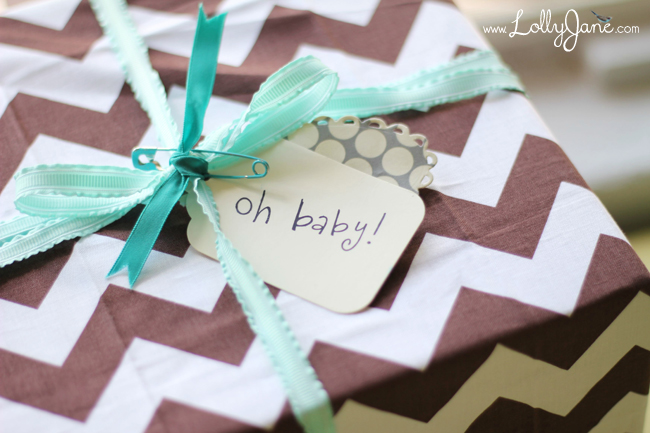 [Yes, that is a turquoise safety pin- just dipped in acrylic paint]
Eeek! This little piggy is simply c-u-t-e, especially wrapped with love, and I just know she'll love him: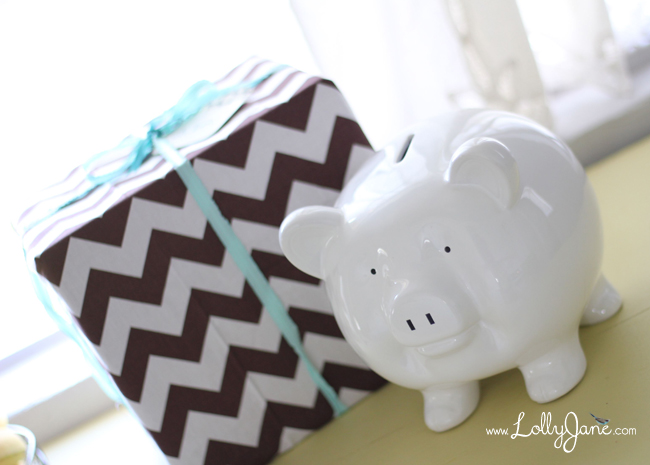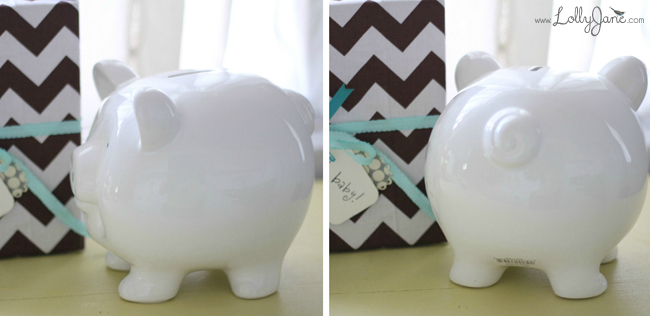 Take a peek at our gift packaging board on Pinterest for more cute ideas!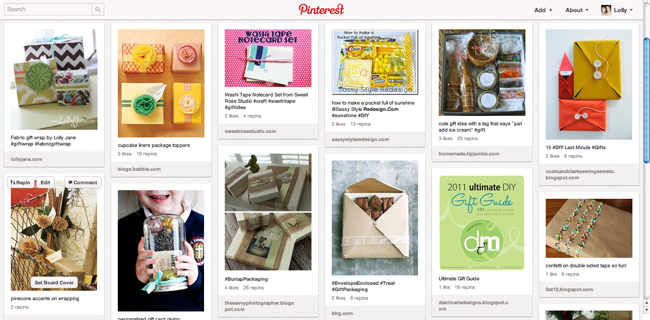 Also check out our Ah-Mason birthday gift idea,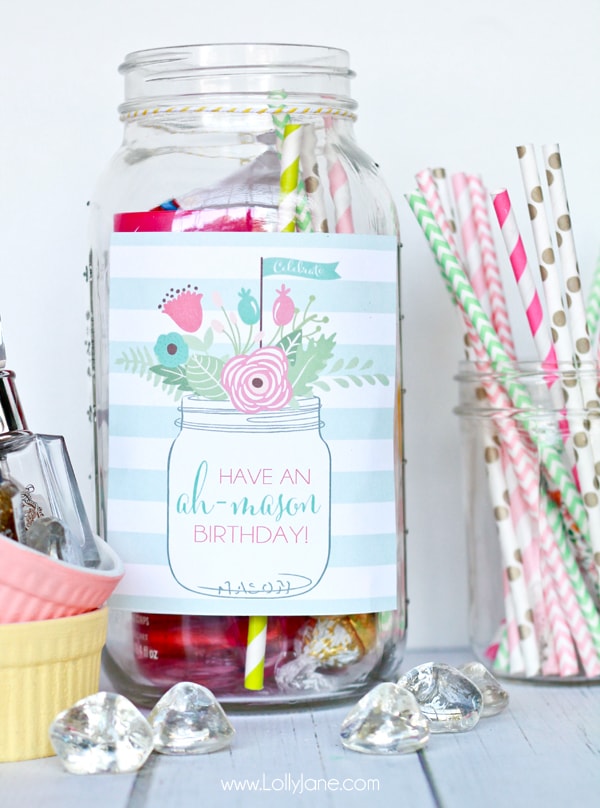 how to make a birthday bunting, plus how to make the perfect size smash cake,
and what else you can do with gift wrap: make these paper wrapped trees!