easy play kitchen makeover
Spruce up a play kitchen with a little paint, leftover tile and wallpaper! Accessorize with thrifted items for this easy play kitchen makeover!
This easy play kitchen makeover all started with a pile of leftover sample fan tile I had from Kelli's bathroom makeover… she had leftover wallpaper too so I basically raided her stash and, along with a little spray paint, transformed this standard play kitchen in no time at all. It now matches my daughters room perfectly. 🙂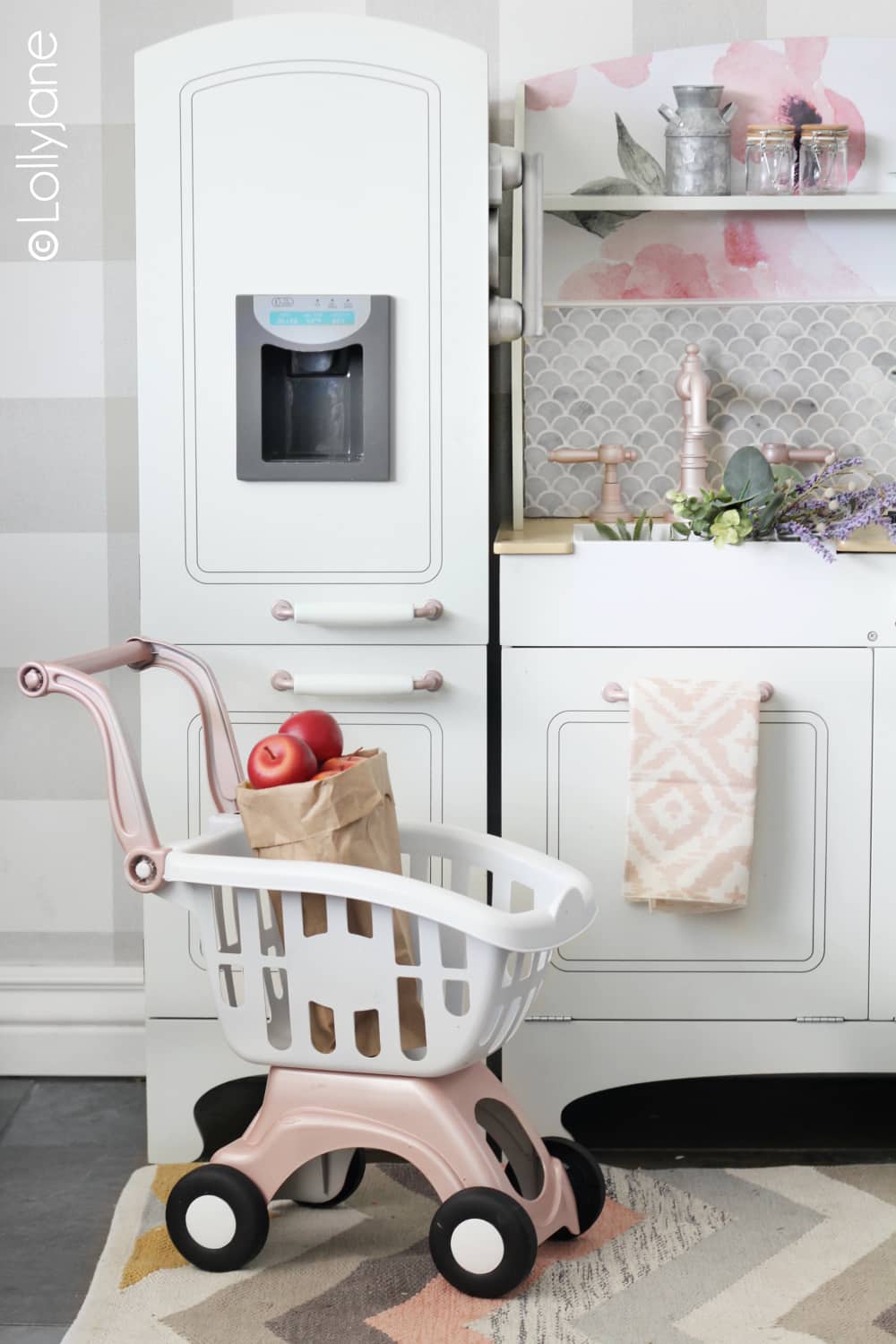 ITEMS NEEDED FOR A play kitchen makeover:
There are just a few steps to transforming your own play kitchen (check Offer Up, Craigslist or local thrift stores for the best deals!). I used the following items:
Leftover tile of choice
Pre-mixed Adhesive + Grout
Painters Tape
Spray Paint (Rustoleum Pink Champagne)
Knobs or Hooks (optional: sand the ones link down for a rustic style)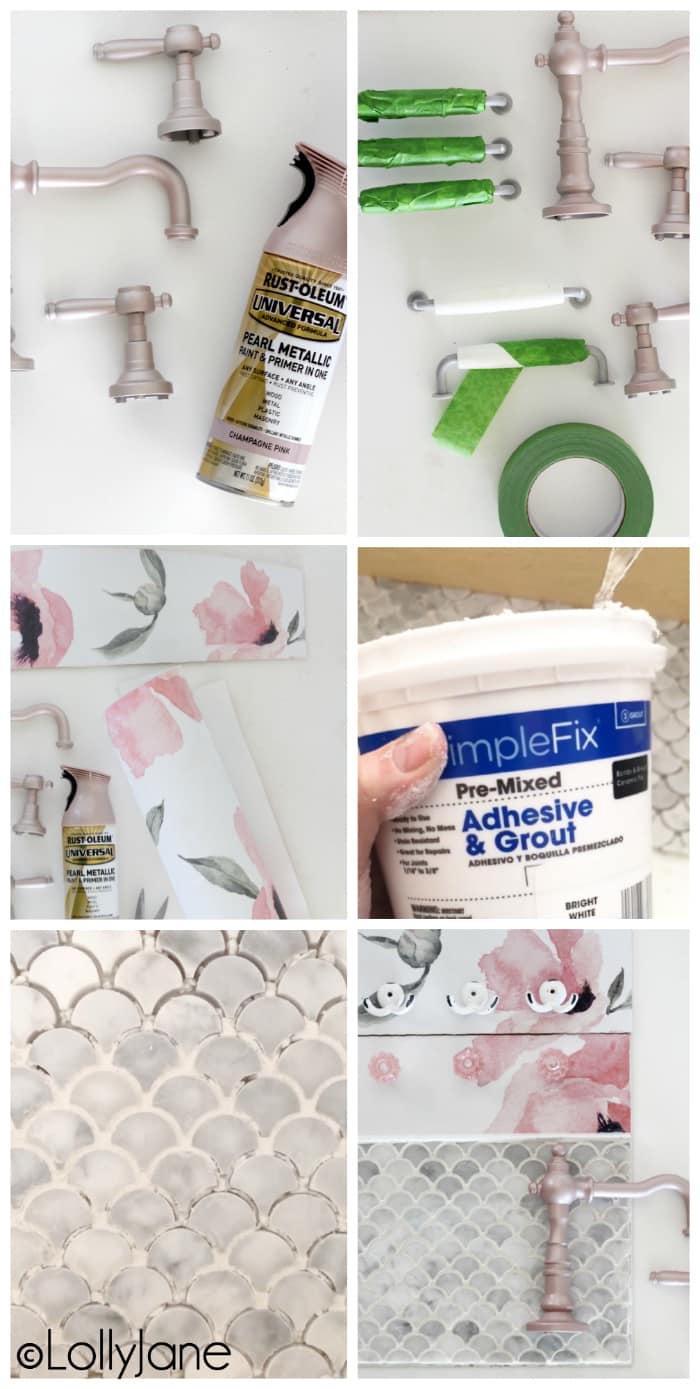 DIRECTIONS TO MAKE OVER A PLAY KITCHEN:
Take apart your play kitchen.
Clean the "backsplash" well and smear a thin layer of Pre-mixed Adhesive + Grout.
Lay your larger pieces of tile.
Using a tile cutter, fill in any gaps with tile; let dry overnight to set.
Grout over tile with Adhesive + Grout, wipe clean. Let dry overnight.
Wallpaper remaining backsplash with peel 'n stick wallpaper.
Put kitchen back together.
Spray accessories on your own kitchen (handles, etc.) with fun color of spray paint.
Accessorize with new hardware (optional) and enjoy!