Fudge the Calories gift idea
As much as we love homemade goodies and cute homemade packaging, sometimes it's nice to let someone else do the work!!  We found these cute cellophane/cardboard treat bags at the dollar spot in Target.  3/$1, yes please!  We made this little printable to fit inside saying "FUDGE the calories this year, enjoy the season!" with one of our favorite, sinful treats….Oreo's seasonal fudge dipped cookies.  YUM.  Have you tried those calorie filled suckers??  Amazing.  Good thing we're "fudging" the calories this year (;  Hope this Fudge the Calories gift idea helps you out in a bind!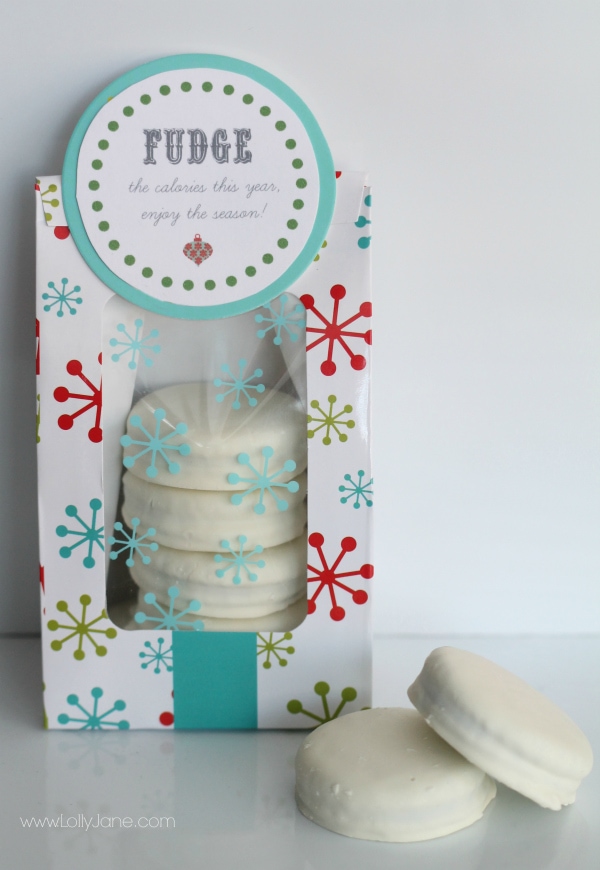 They started out cute, Eat Drink and be Merry.  You could fill it with candied popcorn, M&M's, etc and leave it as is.  Or even put some fudge cookies in there and gift it as is.  But we think the custom FUDGE saying is just a little bit cuter!

Get the free gift tags here!!  We have them available in red, green and aqua!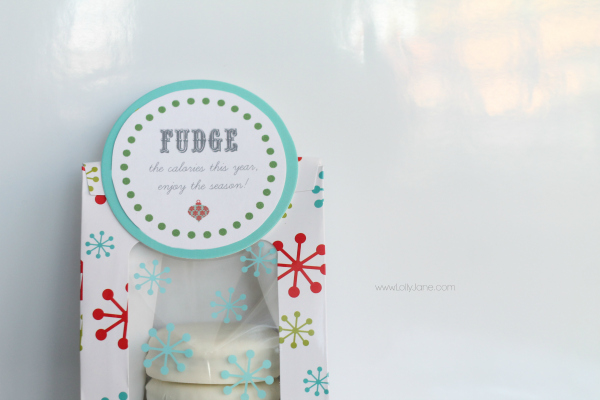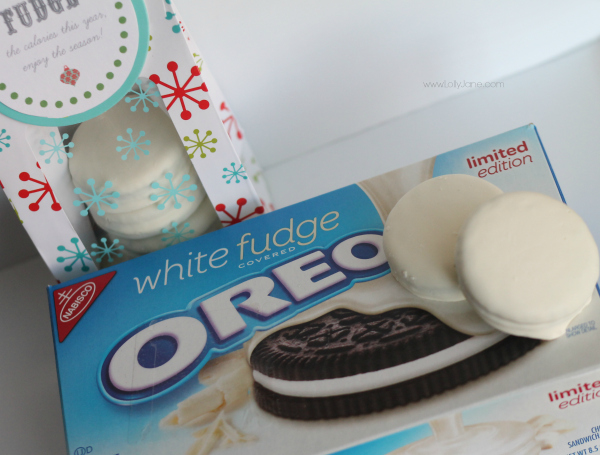 Visit all of our gift ideas to use for neighbors and/or teachers and all of our free printables too!
xo,