LipSense is ALL the rage right now! We've shared what it is, the new color chart and the top color picks by customers. You keep hearing all about the smudgeproof, kissproof lipcolor called LipSense, right? It's as trendy as microblading your eyebrows although it's been around waaaay longer. We're here to spill all the details about being a SeneGence distributor and what our day-to-day schedule is like to keep our sales consistent, our team happy and our commission check growing. Buckle up, folks, you're about to learn about the fastest growing direct sales makeup and skincare company and why we're super excited to be apart of it!
Read all about how FUN it is to be a Senegence member!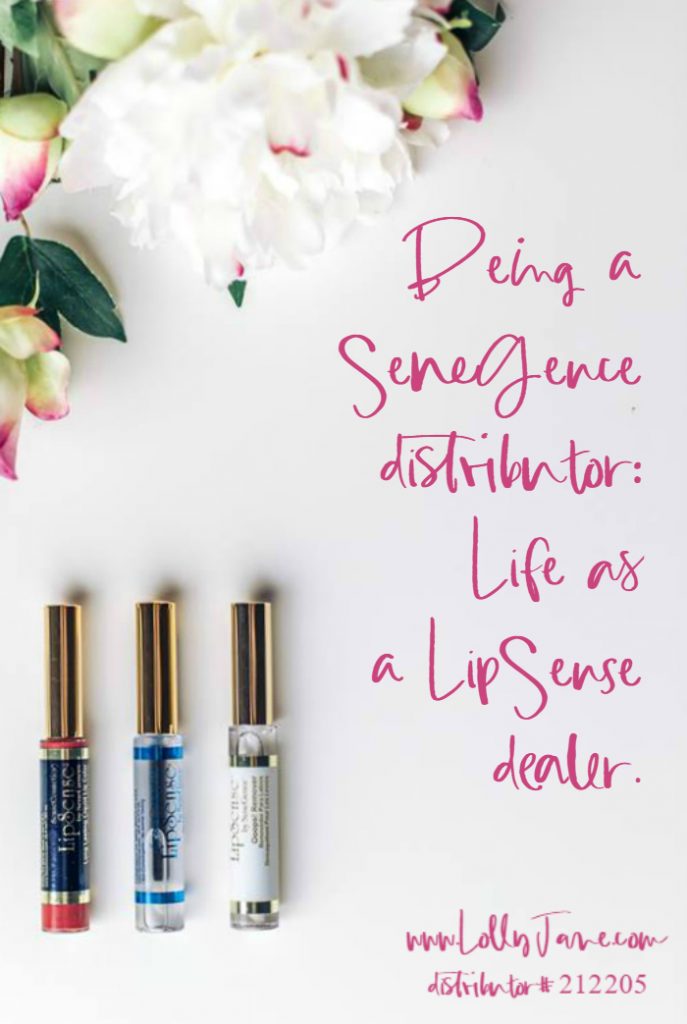 If you're on social media, especially Instagram, you're likely to have been the shocking smudeproof test right? We were NOT makeup fanatics and honestly, we still aren't. We never wore lipstick and hardly wore chapstick before we heard of LipSense. Which is why we love it…it's got all the anti-aging goodies in ALL the products AND it doesn't come off. Meaning it's low-maintenence which is the only reason tried it. We loved it so much we signed up for the wholesale discount and now we're covering more than our mortgage payments…squeal!
Can a lipcolor be so amazing that all these gals (and guys!) are getting free cars, free trips and making a full time income by working part time hours? YES. And you don't have to be one of the early birds to make it big. It's not a pyramid scheme: you will get out of it how much you put into it. Hustle = paycheck and we are happy to hustle makeup! 😀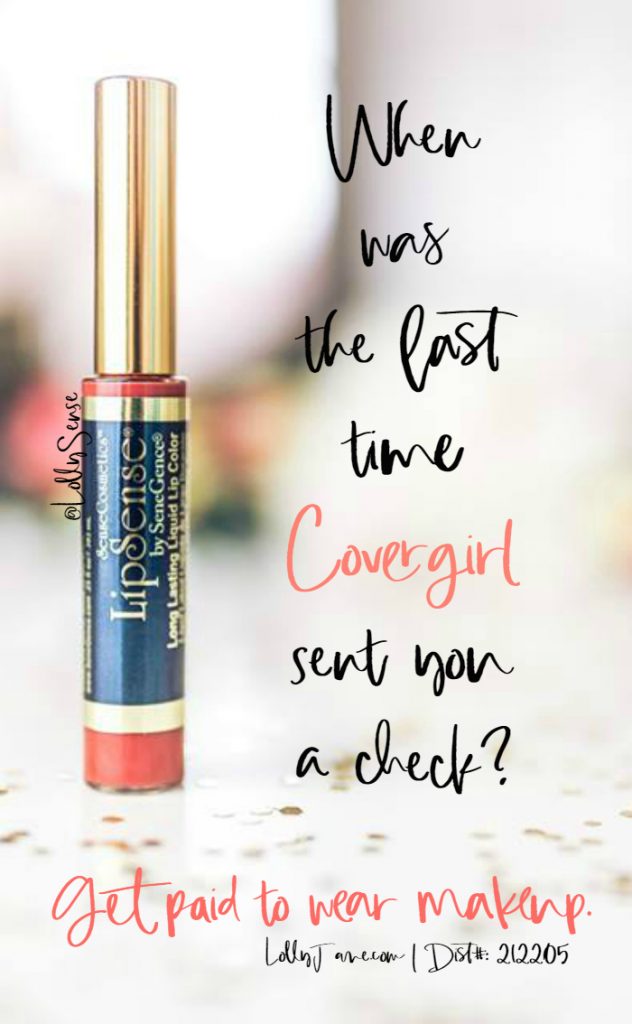 We learned about LipSense back in May of 2016 but didn't pull the trigger to sign up until September 2016. We didn't really know what in the world we were doing but started letting people know we joined and a few of our family members and blog followers signed up too! We got our first commission check which covered a few tanks of gas and were like, "wait, how did this happen and how can we get that number bigger?" Within 6 months, our commission check is waaaaay bigger and bonus: it grows every month. If you're thinking about signing up, now is the time! Best $55 we've spent! We LOVE training our team and giving you all the tools to be successful!
What to Expect When you Join Our Team
When you join our team, you'll score a 10+ page training guide PLUS a free starter kit. We're setting you up for success since this company is truly blessing our lives and can change yours too. We don't want to make money off of you, we want to grow WITH you. Financial freedom is more than just making all the money; it's being able to cross off bucket list items, pay for the extra pair of shoes your kiddo outgrew, buying some extra groceries for a family in need, taking that vacation you've always dreamed of or paying for the person behind you in line's meal. It's giving you options you may have never thought possible. So how can you be a successful lip boss?
LipSense Sells Itself
It truly does because it works. Makeup lovers adore it because it's smudgeproof, waterproof, kissproof, sweatproof. Non-makeup lovers love it because it's low-maintenance and they don't have to reapply or touch up. Which is why makeup lovers love it even more, they know the hassle of checking their makeup every hour. Who has time for that!?
How can you market your new business? Social media, shout it from the rooftops!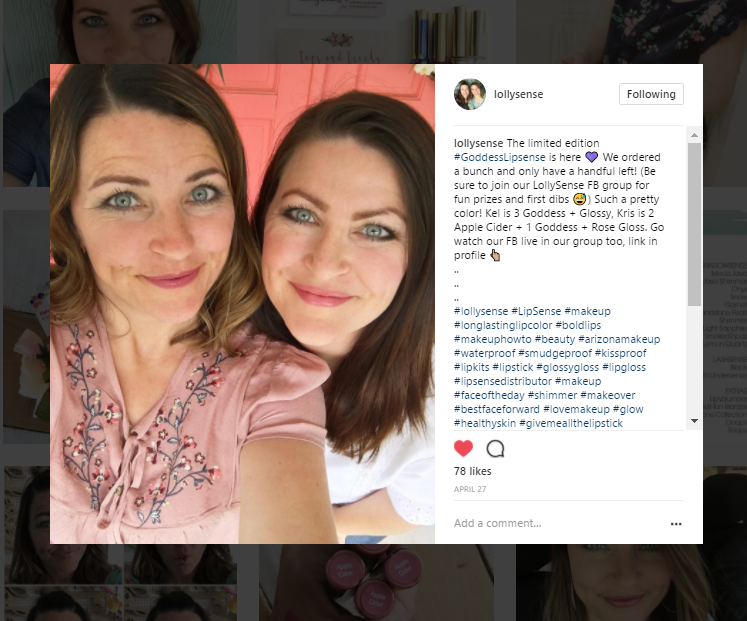 Wear your colors, stripe your hand to start a conversation, carry your business cards, share how it doesn't transfer to your drink cup, napkin or kid's chubby cheeks. Ask your friend or family to host an in-home demo, our friends love these! We bring all the goodies and they get to play with new colors!
Getting customers is easy when you follow the tips we provide. When someone orders, spoil your new customer with a little gift or pretty packaging. It's so fun to help your clients find the perfect color! Answer their questions and help them narrow down their choices.
How do you take Senegence orders?
We take orders via email, Instagram, DM's, FB messages, through our FB group and through our SeneSite (the company's website). Right now the SeneSite only allows you to order what is in their stock and since LipSense is soooo popular, there are very few in stock on the daily. But we keep every color in stock since we order in bulk so we're able to get our customer's orders to them asap. You can use the SeneSite  or keep inventory in home or use both, which is what we do. We take all forms of pay, Venmo, Paypal, cash, check, Square, etc. Then we fill up a cute bag with the application instructions, biz cards and repeat customer card (buy 9, get one free!) We have control over packaging this way and since we keep so much on hand, we aim to ship within 48 hours.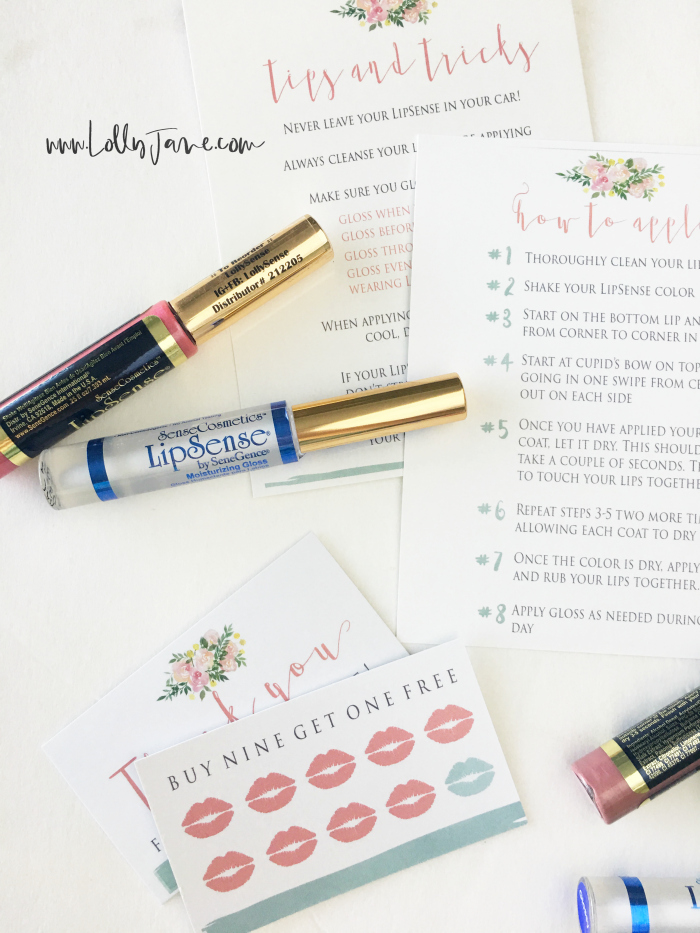 A new SeneGence distributor gets access to unlimited training opportunities from information in our Back Office to hundreds of training videos in several private Facebook groups.  We are huge on self research to stay informed and competitive and encourage our team to do the same.We share all of our current information with our team in our private Facebook team page. Our team is currently over 150+ ladies strong and together, we are having a blast and enjoying the perks of being SeneGence distributors together. Whow knew selfies could make us extra spending money and for some, full time income?
We get asked all the time how we started selling LipSense. Kelli's friend started selling it and presented the business opportunity to her. They have the BEST compensation plan compared to other direct selling companies and for a small $55 annual membership fee, what did we have to lose? We've since turned some loyal customers into team members after realizing they were spending a ton on product.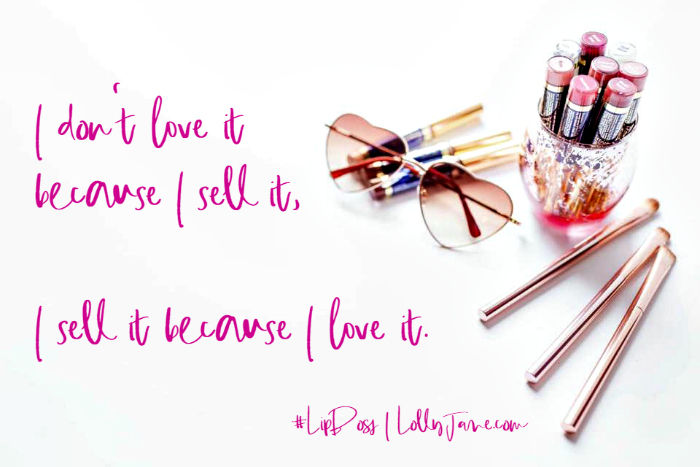 We explain the sign up process (signing up on Sengence.com using our id#: 212205 and paying the annual fee to access wholesale pricing. Several of our team members use their membership for themselves to save 20% off but we always offer the full business side to newbies just so they're informed: how to get up to 50% off and how to deal with the crazy out of stock demands because the company is growing sooo fast. We let them know there are two ways to make money: customer sales and a commission check when you build your own team. We also include a 10+ page New Distributor Packet that we update monthly with the lastest information and insider tips. Being bloggers for the past 11 years has defintely come in handy 😉
How many hours a week do you spend on your Senegence business?
This all sounds pretty good, right? Are you asking us the same question we get asked all the time: HOW DO YOU DO IT ALL!? Let's break it down, it's a LOT of info at first but within a few weeks you'll get into a groove and learn what works best for your own little company, schedule and family. The beautiful thing about being a SeneGence Distributor is the F L E X I B I L I T Y. Some gals spend 20-30 hours a week rockin their biz, filling orders, creating fresh content, some check in weekly and spend 1-2 hour and some spend maybe 6-8 hours a week on it, like us.
What's your Senegence business schedule like?
We created a schedule to keep our hours low and to focus better. Here's our basic breakdown:
Update social media daily. Comment and like who we follow, answer any DM's or questions asked | 1 hour/day
Update "Orders" google doc, package orders, ship | 2 hours/week
Place order from SeneGence | 4 hours/month (depending on when stock becomes available)
Train our team, answer Q's, live videos, texting/calling | 5 hours/week
Starting a blog a decade ago, I had to make sacrifices as a mama to my babes due to my hubby becoming a police officer and taking a 50% paycut…then another 2% paycut the month he started Field Training, ACK!! We were poor. Like, DIRT poor. We lost our house and moved into my parent's basement apartment. We started our sign company and those $8 vinyl lettering orders paid for our milk. I know what it's like to have to put the kids in front of the tv to work and I haaaaaaaaaated it. Which is why SeneGence is so amazing. FAMILY FIRST! We are HUGE advocates for family coming before ANYTHING. It's just lipcolor, people, no one is going to die, we promise 🙂
How to Become a LipSense Distributor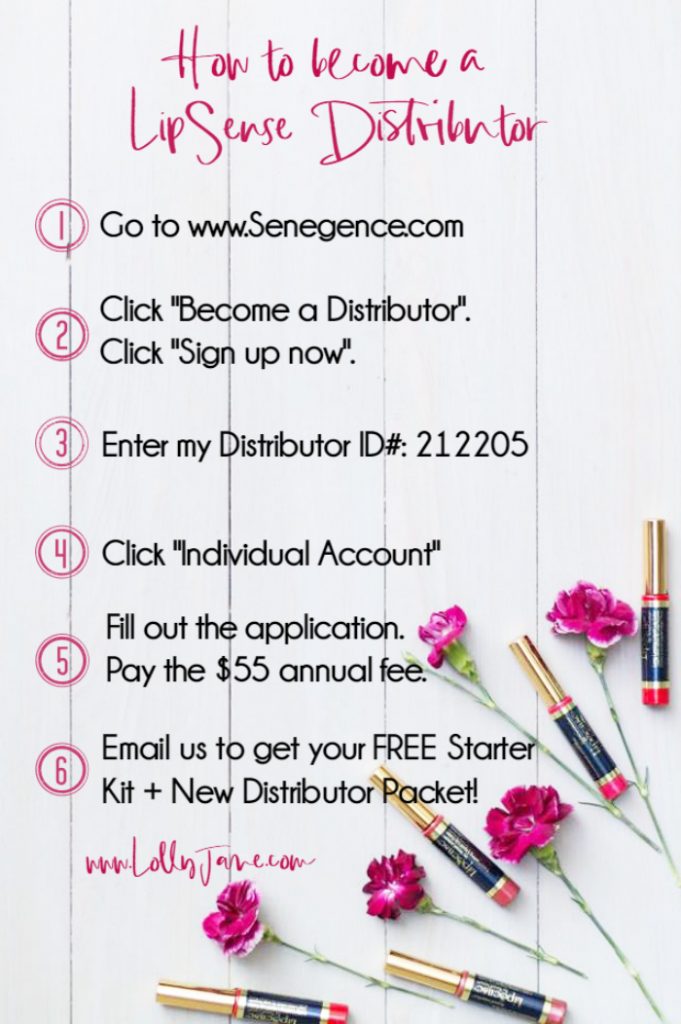 SO: Are you ready to join Team LollySense!? We would LOVE to have you join our team (#212205) of women spread all across the country! xoxo
FREE EMAIL COURSE
5 Low Cost Tricks to Make Your House Look Like $1 Million
It's Lolly Jane's 5 FAVORITE Tricks to spruce up your space affordably.

Don't miss these!