meatball parmesan casserole recipe
This is a sponsored post written by me on behalf of Cooked Perfect® Meatballs. All opinions are 100% ours.
It's summertime! That means lazy mornings for us, quick breakfasts, easy lunches and last minute thoughts for dinner. Since we're in the middle of home renovations, we're on the hunt for fast dinners and low costs. Feeding our family of six usually ends up with a handful more during the summer evenings since we've got gaggles of their friends or cousins hanging around. Cooked Perfect® Meatballs are our best friends this time of year. They make a fast meatball sub during the day and are perfect for our Meatball Parmesan Casserole dinner at night.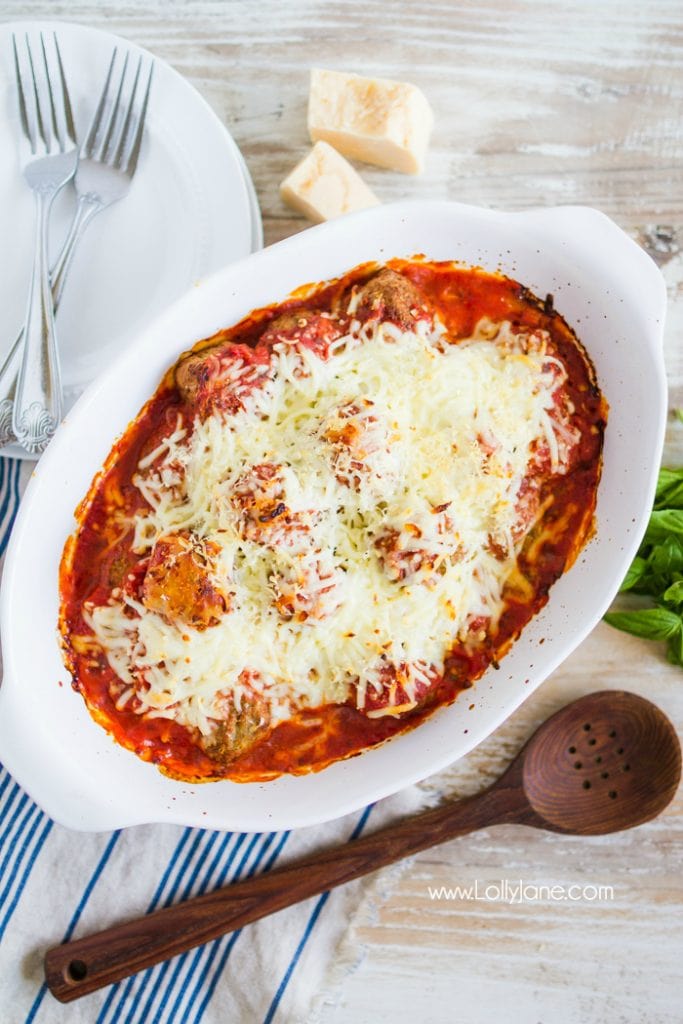 Did you know we have F O R T Y nieces and nephews? Yes, 40! We have 7 additional siblings and 8 of us live within 30 minutes to our parent's house. Since Kelli lives next door to our parents, you can guess that her house is always full of kids…usually 3-4 extras a day! She's given up on a spotless house but tries to keep her fridge full for extra mouths. And since said children aren't always happy with a handful of pretzels, she keeps pre-cooked meats on hands for easy snacks. One of her tween boy's favorites are meatballs and bbq sauce. Fine with his mom, he knows by now to rinse his plate when he's full.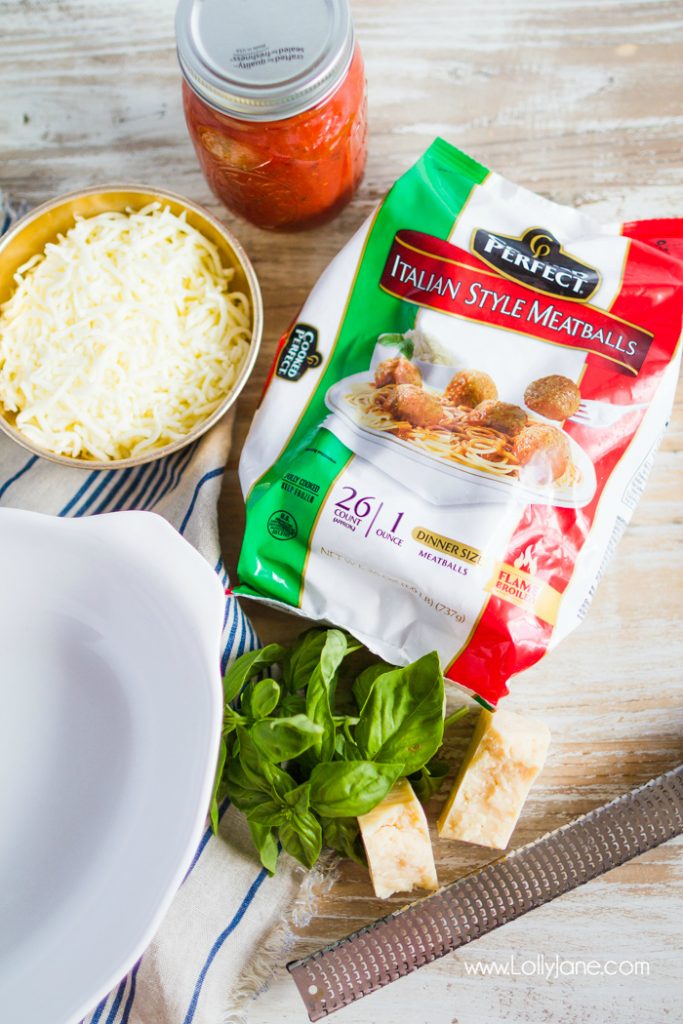 These yummy little balls of meat are crafted for summer fun since they're fast and easy to prepare. Plus they use top meats, real cheese and flavorful herbs. Bonus: they're flame-broiled to sear in the flavor. Mmm! Our easy meatball casserole is perfect with the Italian Style meatballs but they also offer Gluten Free Italian Style and it would taste great with their Turkey Meatballs too! Since you're probably making several trips a month to Walmart like we are, you'll be able to Find Cooked Perfect Meatballsthe freezer aisle for ease of shopping!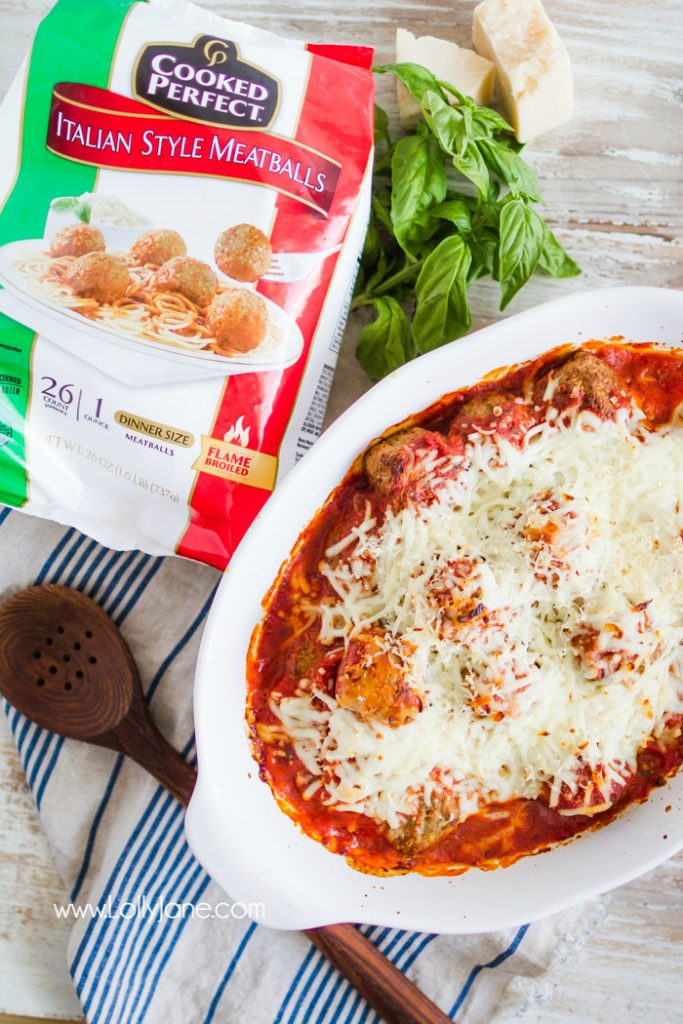 This Meatball Parmesan Casserole Recipe is a family favorite! It's also a mom favorite since it's just four ingredients! We hope you enjoy this easy dinner idea, we sure do!
16-20 Cooked Perfect meatballs
1 jar (24oz) spaghetti sauce
1/2 cup parmesan cheese, shredded
1 cup mozzarella cheese, shredded
Directions:
Pour half of the spaghetti sauce in the bottom of a 2qt baking dish, top with meatballs. Pour remaining sauce over meatballs. Top with shredded parmesan and mozzarella.
Cover with foil and bake in a 375 degree oven for 30 minutes.
Remove foil and bake an additional 5 minutes, until cheese is melted.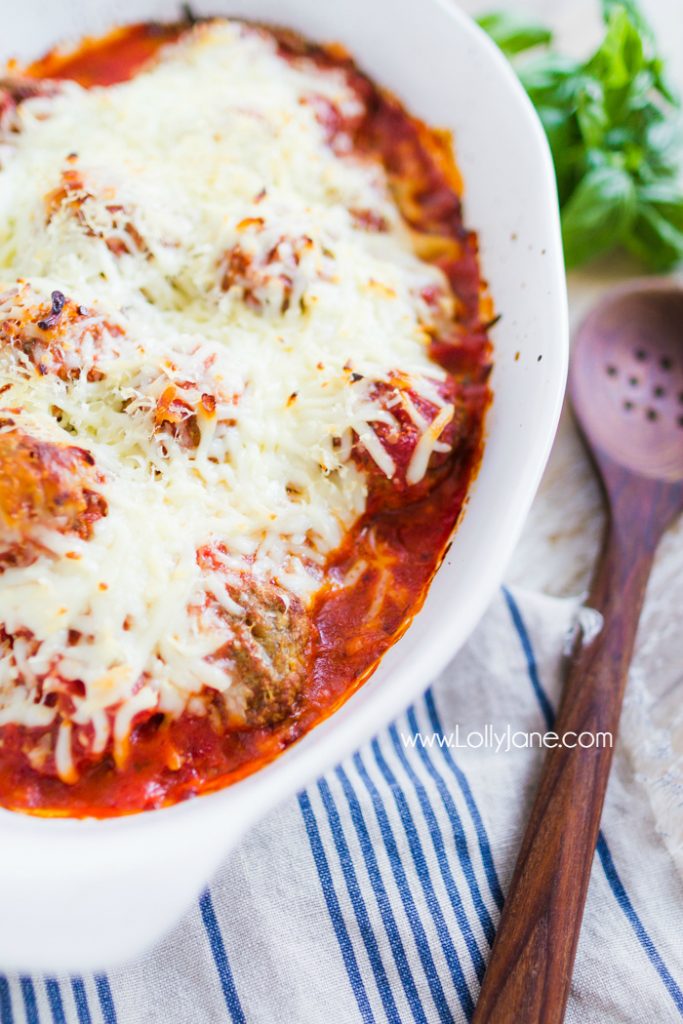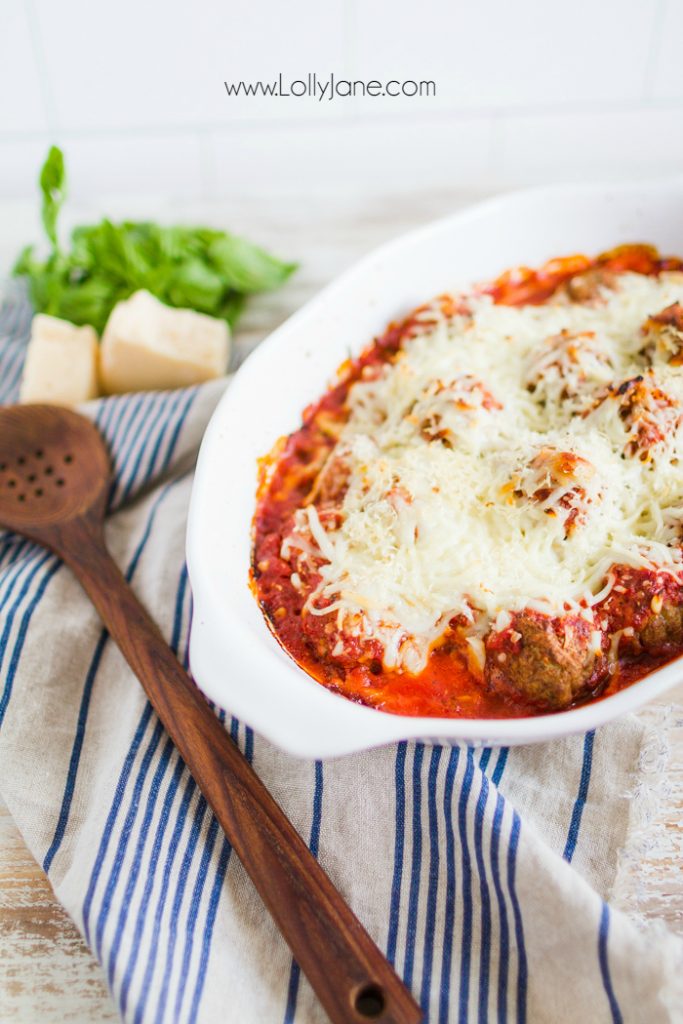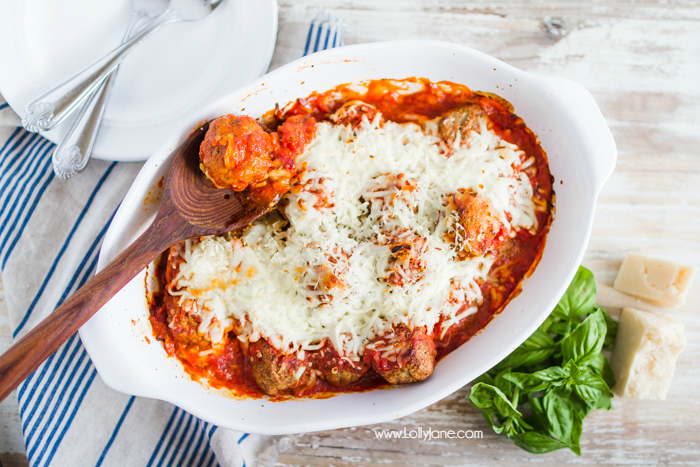 PLEASE PIN so your friend's can make this too!