I'm not sure if we've officially announced that we are part of the DecoArt blogging team but the new DecoArt blog is the cutest and we're simply thrilled to be a part of it (: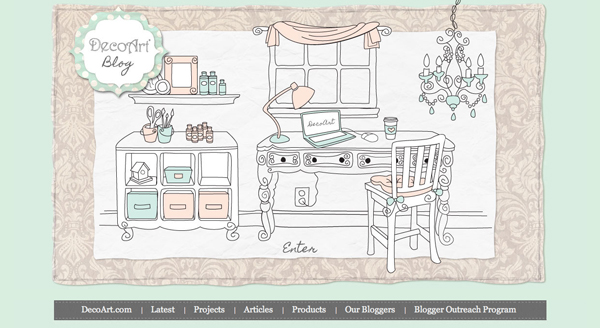 This month the team is sharing projects using DecoArt's awesome line of fun glass products… from glass stain to glass paint markers, there is some cool stuff for anyone to use on just about any glass surface. We used the enamel writers and turned some standard thrift store white Corelle bowls into little works of art, inspired by Anthropologie's gorgeous Atom bowls.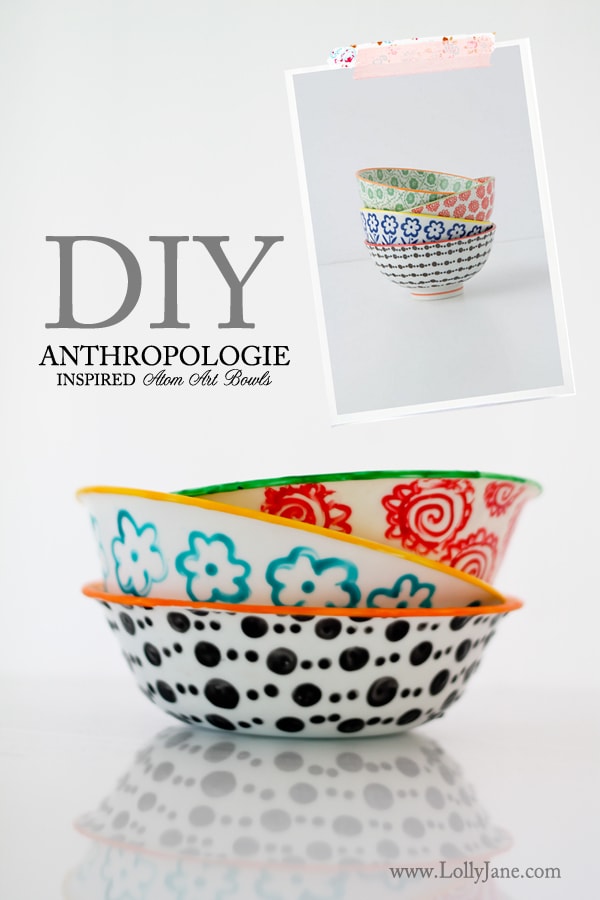 This project was a cinch to do with the enamel paint writers which are perfect for glass and glazed ceramics and hello, check out those fun colors! We also used the frost enamel, (which gives you the frosted glass finish while still providing the opaque, dimensional look.) They are easy to use and would be super fun for the littles to play with, too!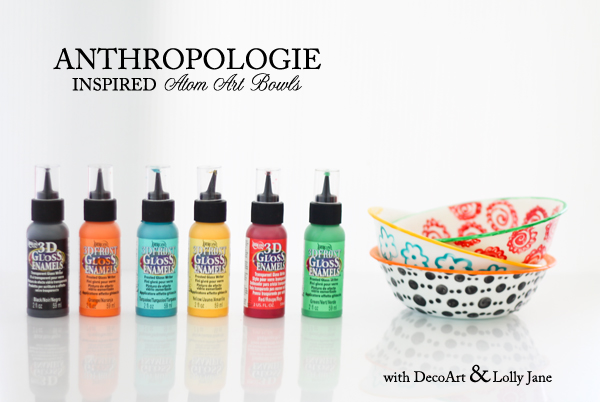 We simply had the screen of the Anthro atom bowls up and freehanded each design onto a bowl. Of course it's not perfect but it sure is more fun displayed in my turquoise hutch than 3 boring white bowls, right? (;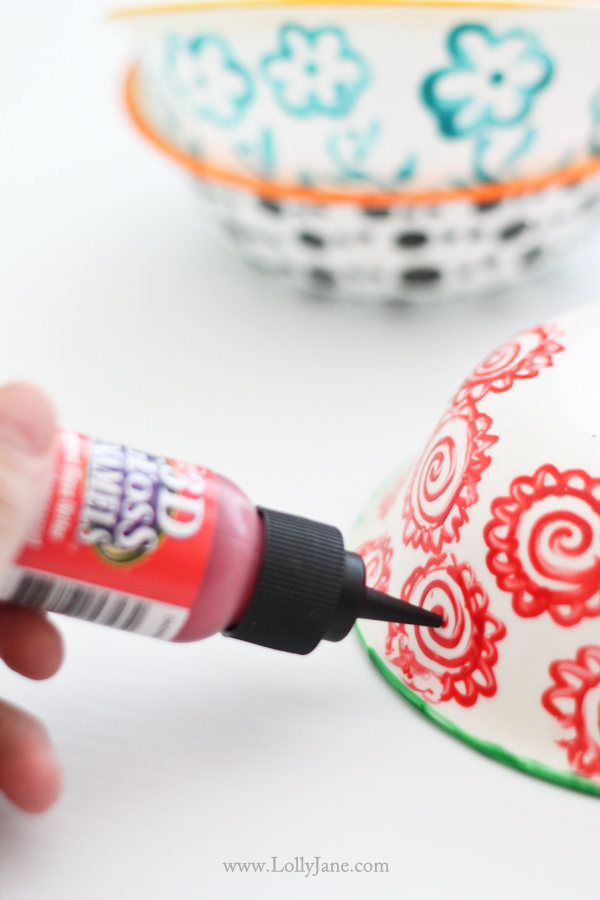 This was our very first glass paint project, so fun! Check out all of our DecoArt projects like our stenciled United States sign,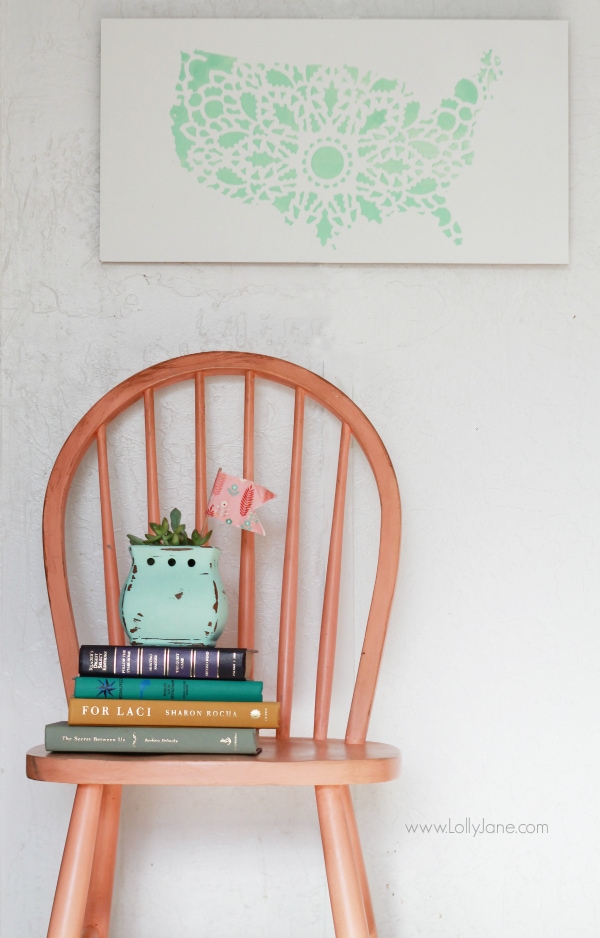 Like that coral chair? That's courtesy of our chalky finish chairs (: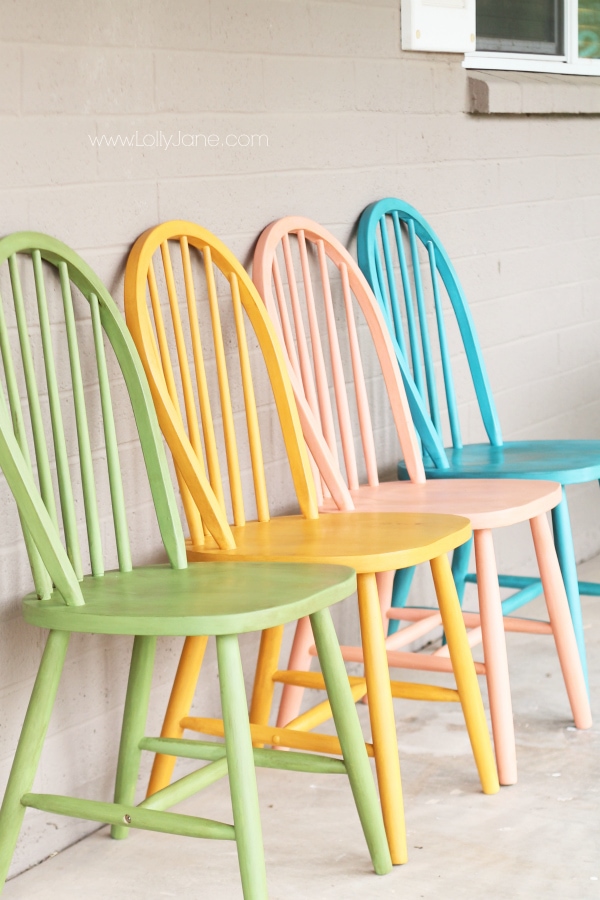 FREE EMAIL COURSE
5 Low Cost Tricks to Make Your House Look Like $1 Million
It's Lolly Jane's 5 FAVORITE Tricks to spruce up your space affordably.

Don't miss these!