We are huge movie goers in our little family. We love to eat a light dinner, grab some snacks then hit the theatre. We always see new animated movies when they come out, they're our favorite! Our most recent flick was The Wild Life and these parrot sugar cookies were a great way to get to know one of the cute characters in the film, Mak the parrot!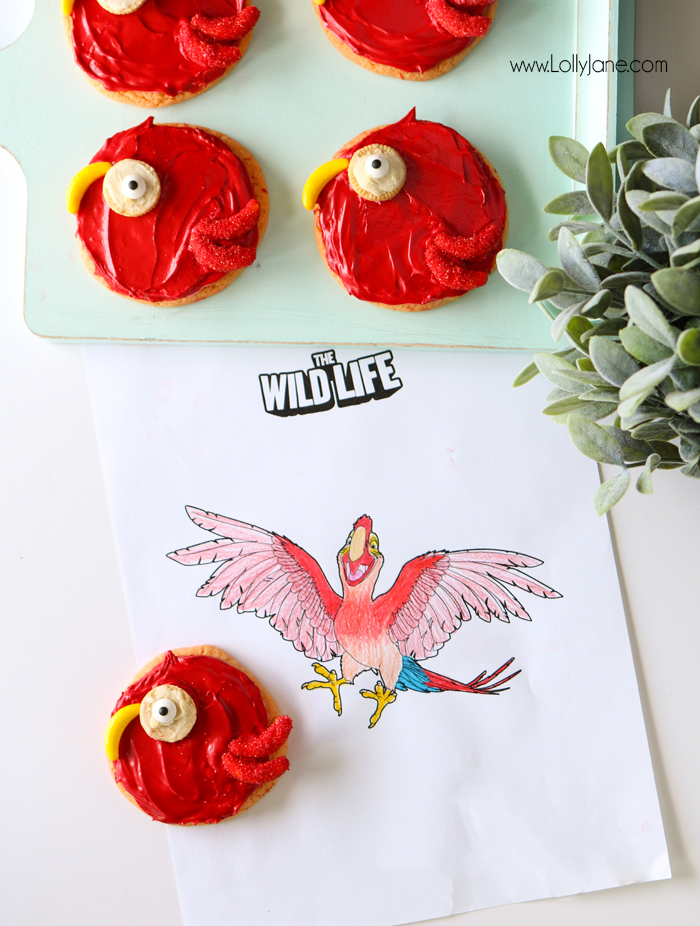 The kids loved helping make their own parrot cookie!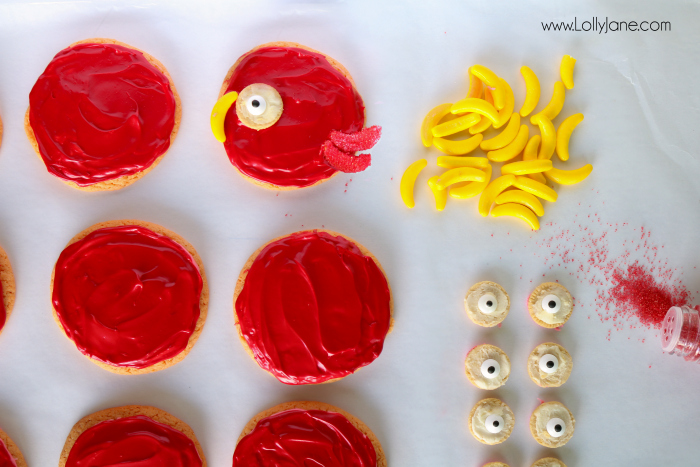 We have to admit Mak the parrot is our favorite character because he is just so darn cute… so we made him look just as cute (and yummy) in cookie form! Want to make your own parrot sugar cookies?
Ingredients:
Sugar cookie mix
Banana RUNTS
Golden Oreo's (mini)
Edible eyeballs
Frosting
Red food coloring
Red sprinkles
Directions:
Bake cookies according to package directions.
Add food dye into frosting, spread on cookies.
Twist mini Oreo's slowly, making sure to keep frosting on one side. (Save that side and eat the other, haha!)
Push edible eyeball into frosted Oreo.
Press Oreo with eyeball on it into cookie frosting.
Add "parrot beak" onto cookie, (see picture.)
For wings, frost 2 banana runts and toss with sprinkles.
Press "wings" into frosted cookie and enjoy!