Bookshelf from a pallet, brilliant.
We love contributing to Mohawk Flooring's blog, Creative Home, because it helps us check things off our list! We are their "DIY girls" and appreciate the bi-monthly challenge to create new content for them. We shared this last week and had to share it with you. If you're looking for an affordable yet rustic or industrial or even just a unique look in your home, this diy pallet bookshelf is for you! And the best part? It's ridiculously easy to make as you only need three cuts! The hardest part is hauling it around, pallets are SO heavy! This is seriously the E A S I E S T project ever, I want to make one for every room of the house now.
I don't know who thought of this originally but they are pure brilliant. Maybe one day I'll put a stencil on it? Loving this bookshelf, go make yourself one (;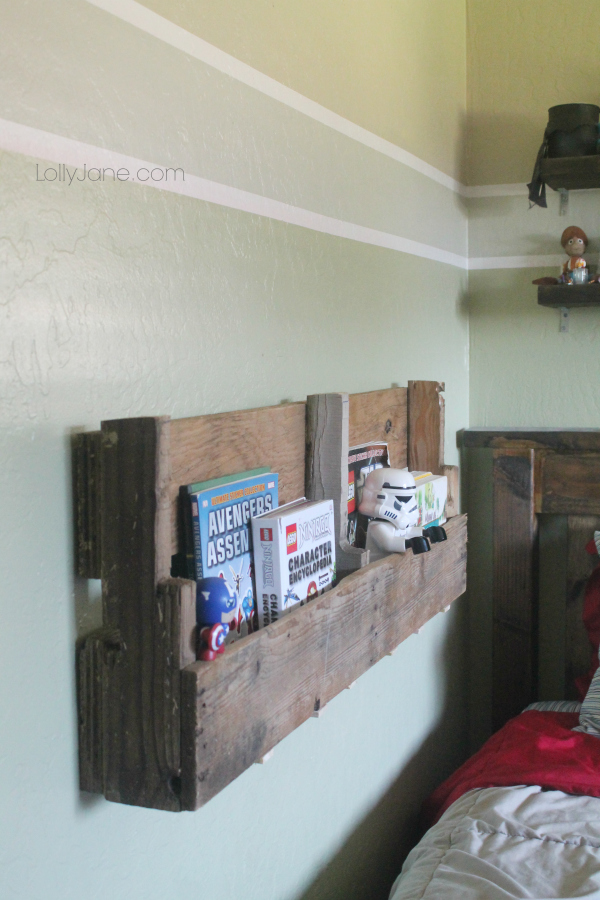 The only supplies needed are a pallet, a jigsaw, measuring tape, marker, shims, a power drill, screws and a hanger. Drag that sucker to an outlet where you can mark all three joints just above the second row of the pallet. Mark them evenly then cut them with a jigsaw, three quick cuts.
After those three cuts, clean the pallet down with antibacterial solution just to be safe. (I soaked mine for a bit just because the pallet came from a hay bale delivery so who knows where it's been??) To hold the books in place, I only needed a few shims, inches apart, just enough so the books won't fall through. Trim your shims to the length of the pallet bottom, cut with your saw, pre-drill (very important to pre-drill, the shims will crack if you don't!!) then screw them into the bottom. SO stinkin easy! Note: You could fit a piece of wood in the bottom and attach it from the inside with L-Brackets if you want the bottom to be flush. If you know me, I'm all about getting things done fast and upcycling…these shims were left over from my master bedroom closet install.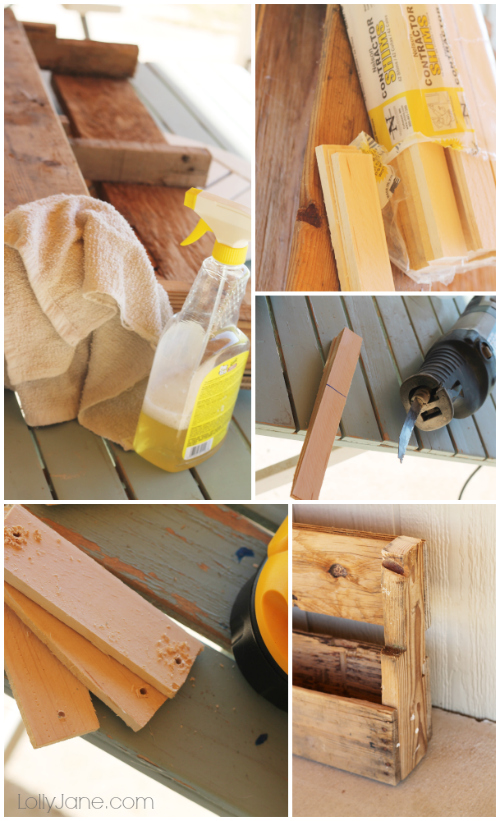 That's all there is to it! My very, very, very favorite hanger is by OOK, called the OOK Hangman. Fyi, this links to Amazon where you can buy it directly, I recommend you do! I've used several of them for various projects and they are the real deal. This hanger holds up to 200 lbs which makes me feel extremely comfortable since it's above my son's bed. Like I mentioned before, pallets are ridiculously heavy!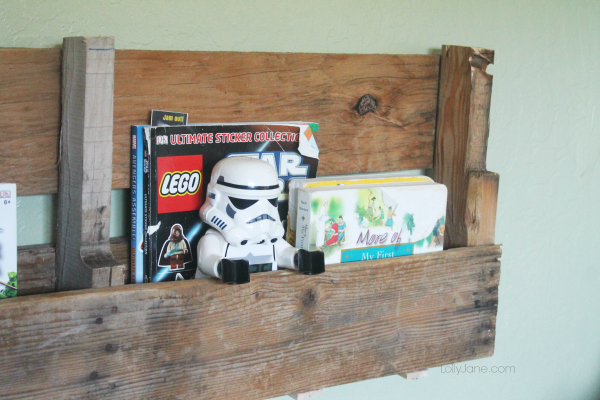 Doesn't it look perfect in my boy's bedroom? I love love love it!! So happy that I finally got around to staining their beds too (;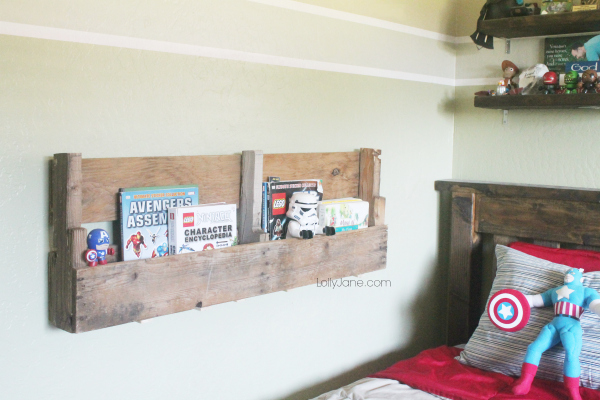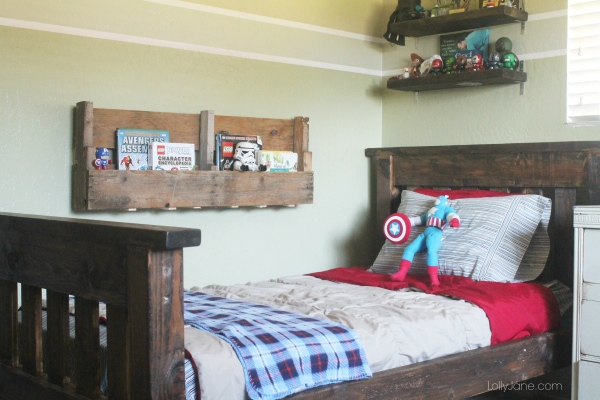 Check out all our pallet projects, DIY ideas and tutorials!