Watercolor DIY with Zentangle Flair + free print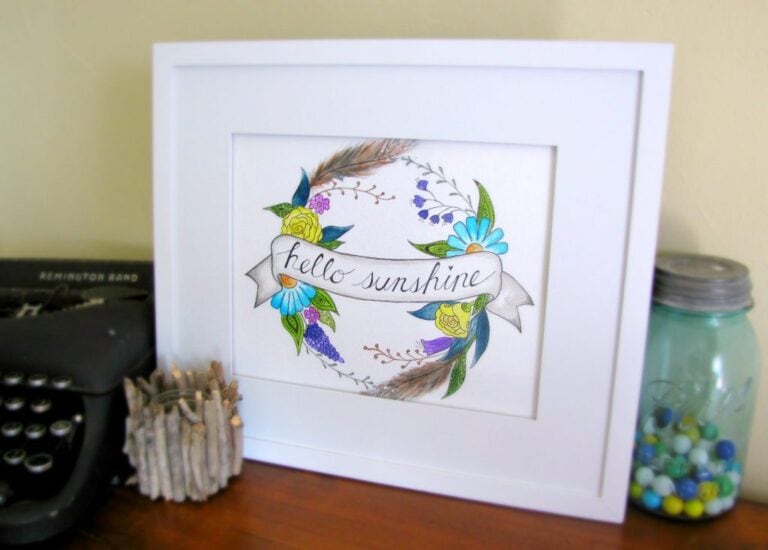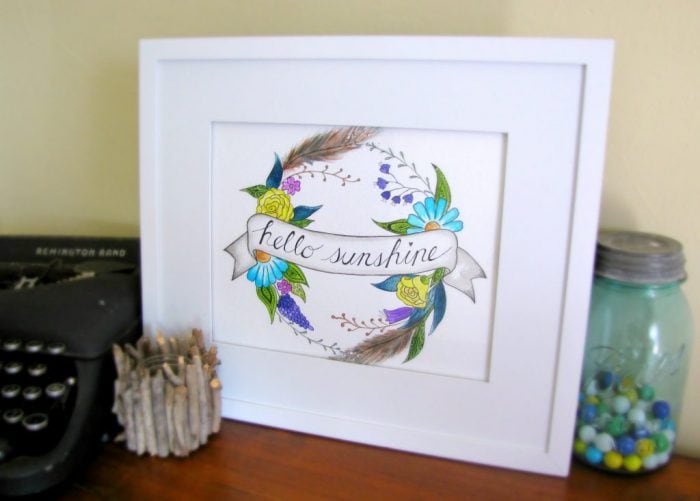 Hey there, it's Stefanie from Simple Acres. I'm so excited to share this simple watercolor DIY tutorial with you all! With Spring comes beautiful sunshine, blooms and new life. I thought nothing would be better than a vibrant watercolor print to encourage and celebrate the sunshine and season!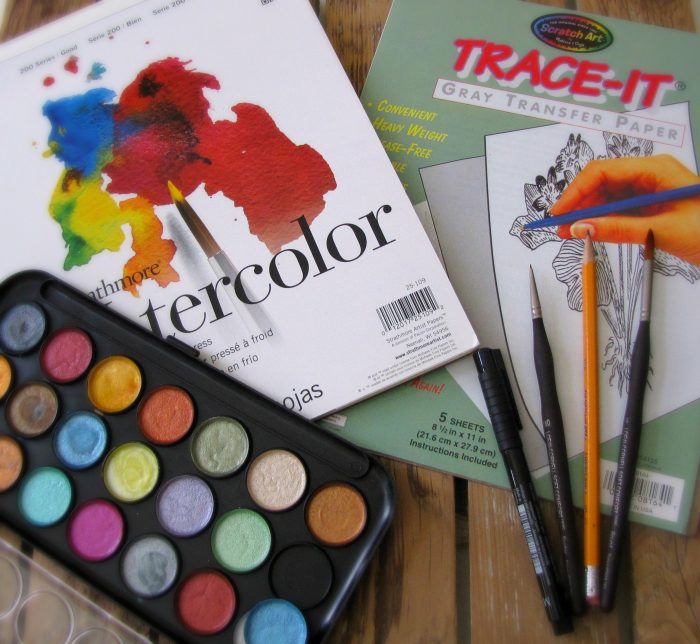 Materials:
8 x 10 watercolor paper and 1 standard size sheet of printer paper
Transfer paper
Black fine line ink pen and pencil
Watercolor paint with varied size paintbrushes
I wanted to do a piece that anyone could do. To simplify this DIY I created a freehand drawing of the painting that can be printed here, to use as an outline for your project. Once printed, this drawing can be transferred via transfer paper onto your watercolor paper.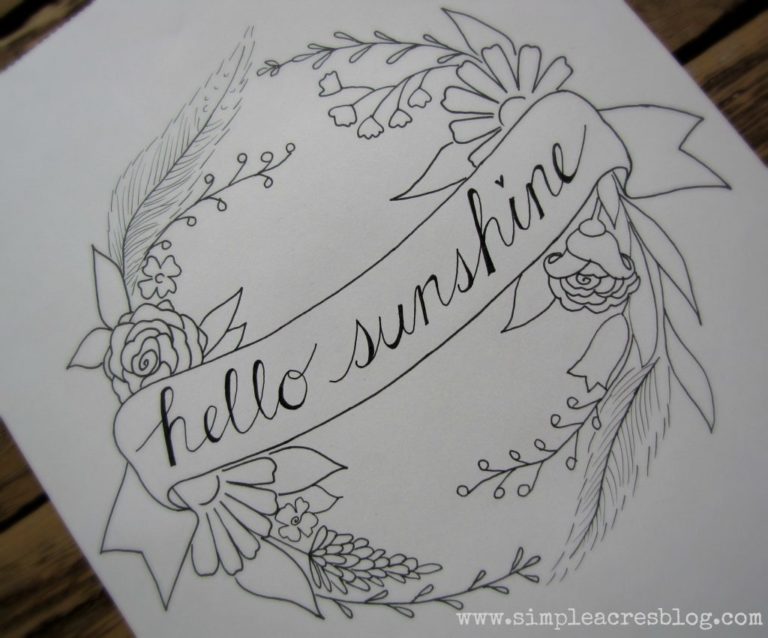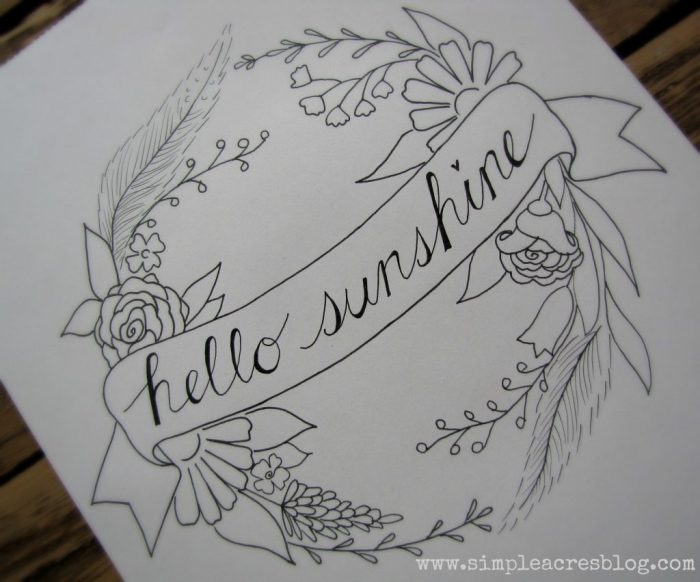 Once the drawing is printed, place the transfer paper under the printed drawing and trace over the image with a pencil, pressing firmly. Once all lines have been traced, remove the drawing copy and transfer paper to reveal a light sketch of the image on your painting paper. Proceed with using your paintbrush to fill in the outline with watercolor paints.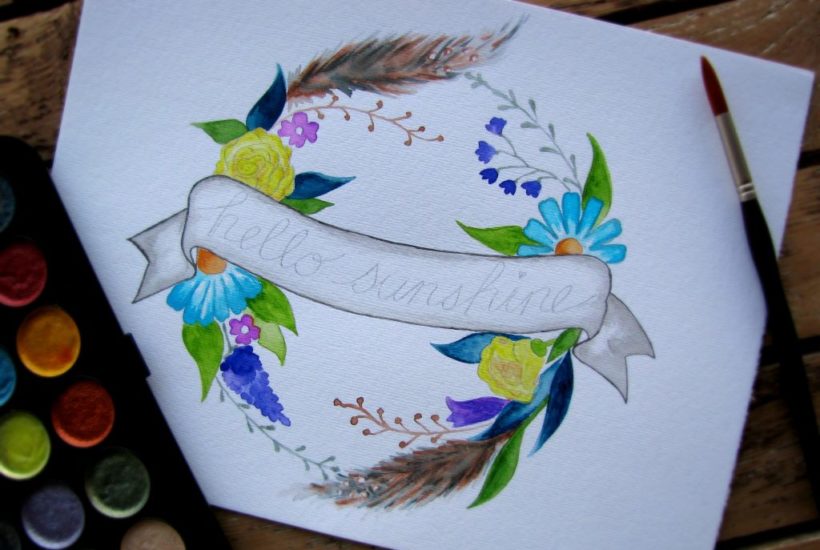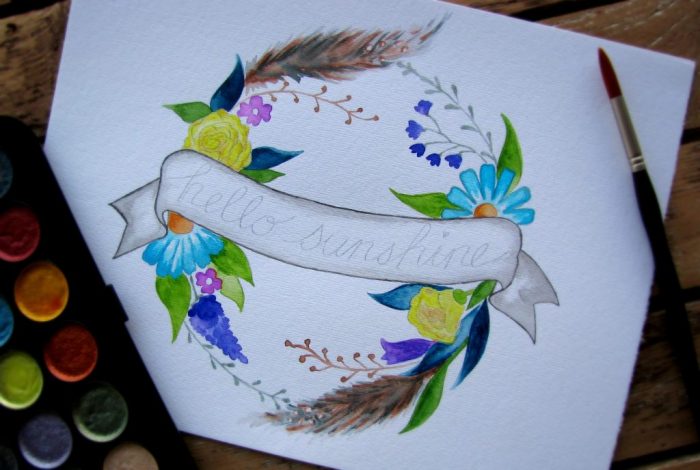 I enjoy an inconsistent texture to my watercolor pieces therefore as I paint the leaves and flowers I often will paint the petal and leaves more richly at one point and then clean my brush with water, then blend the color out to give it a faded appearance. I encourage you to enjoy expressing your personality by varying your colors and methods of painting.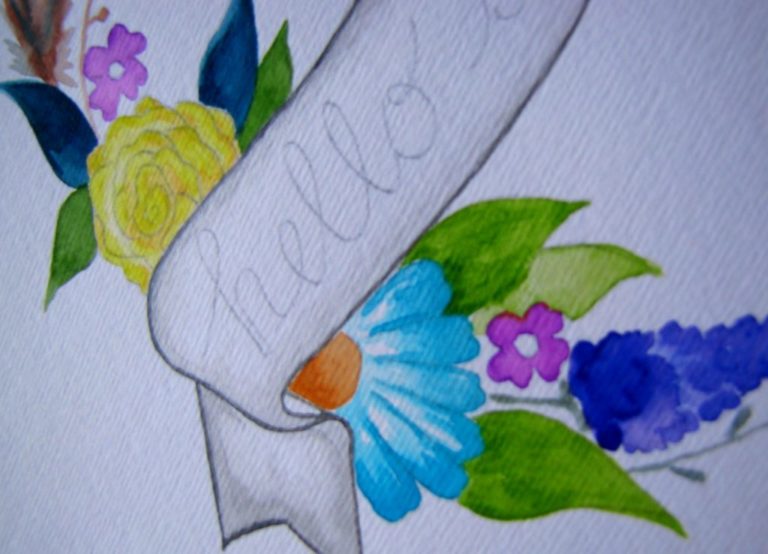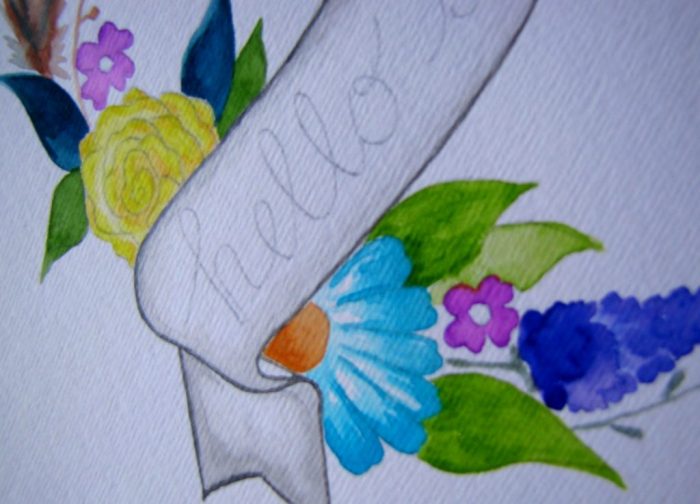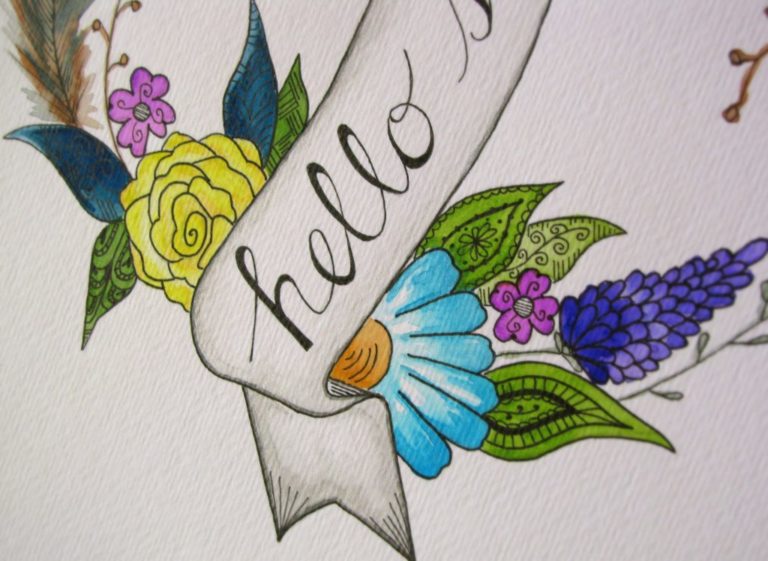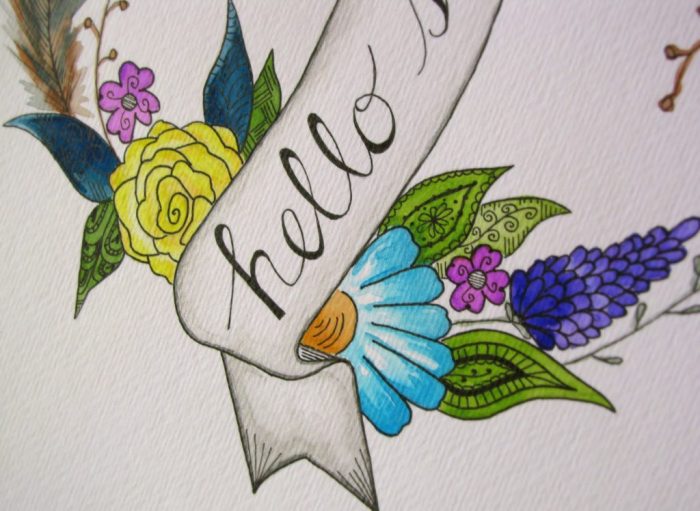 Once your outline is fully painted to your liking allow it to dry. Once your painting is dry, use your fine point blank ink pen to add line work and detail to your soon to be print. These days I have been loving Zentangle art for its fun designs and outlet for creativity. There are no rules to how you can style your line work, except relax and enjoy the process. (wink) I did start by outlining the banner and lettering first. Once all my outlines were complete I then added detail within the flower and feather wreath.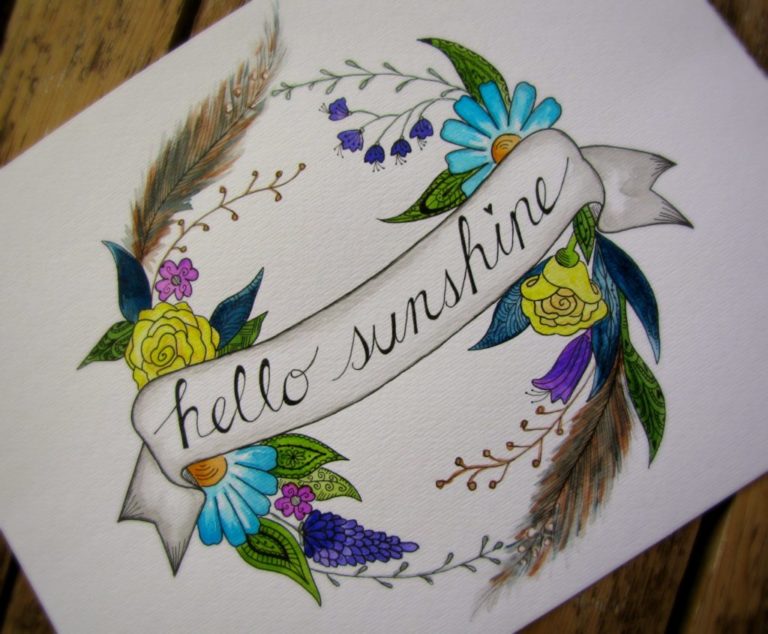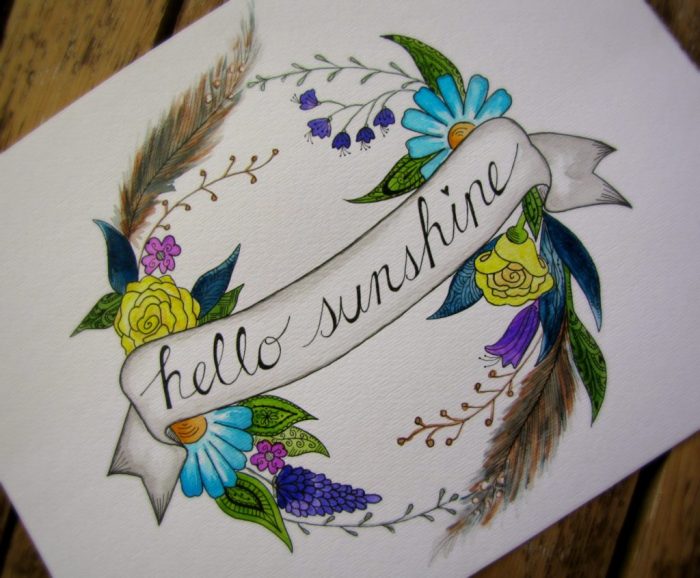 Before you know it you will have a completed piece of art you can throw in a frame and brighten your home with! Have a wonderful summer! Hello sunshine….here we come! XO
>>Download a FREE print of this pretty art to color in HERE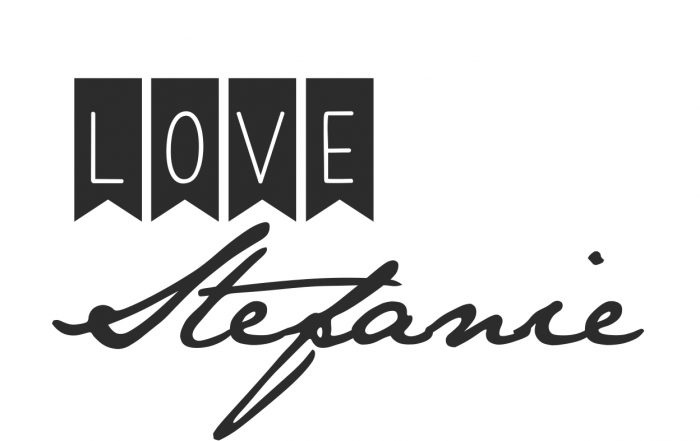 P.S. You can keep in touch with Stefanie on her simple living blog, Pinterest, Instagram, Facebook and her Etsy shop where she produces a variety of art, as pictured above. Come check it out as she would love to share more creativity & inspiration with you! Take a peek at more work of Stefanie's like her cute DIY Spring Banner and her pretty Express Your Hearts Song art.
As always, please only use freehand image print for your own use, it is not to be used to create and resell the image. Enjoy creating!