DIY Christmas mantel sled sign trees decor ideas
Today's post is sponsored by JOANN Fabric and Crafts. As always, all opinions are our own.
I loooooove decorating and redecorating my entryway mantel. I don't have a fireplace and keep considering installing one in our upcoming remodel. But then I think to myself how much it wouldn't be physically used since Arizona is so hot 9 months out of the year but then I think of all the ways to decorate in and around and on top of it and I talk myself into it again: repeat! Until I decide, my entryway shelf will act as my mantel and I'll keep changing it up seasonally, often several times in the same holiday. Kristi and I were shopping JoAnn's for our latest Christmas decor needs and were walking through the trendy seasonal aisles, waiting for the decor to jump in our cart. The sled was our first find and we decided to make it the focal point, mostly due to its height but also because it's too darn cute. The glad tiding wood sign was our second score and within 30 minutes, we had a cartful of Christmas goodies with no set plan in mind. I was scanning our pin boards when Donna's sled mantel caught my eye. We mixed some vintage buckets found at a local boutique last week with fresh clippings from my trees with JoAnn's fun white pom pom bush to blend new and old, our favorite combo. Read on for some fun Christmas mantel decor ideas, hope you love them as much as we do!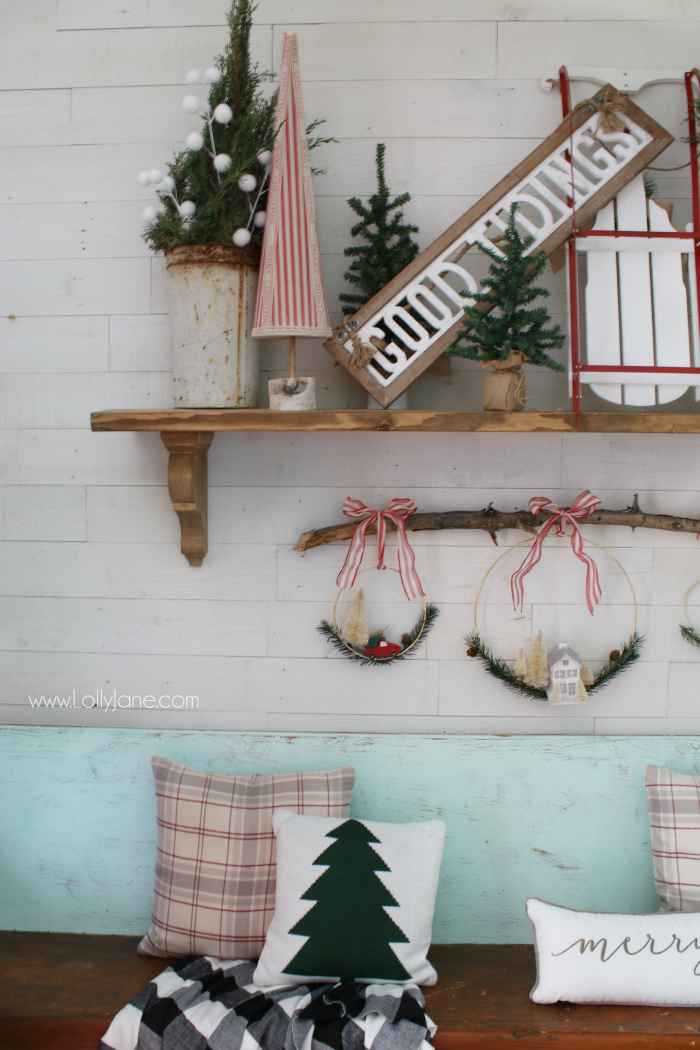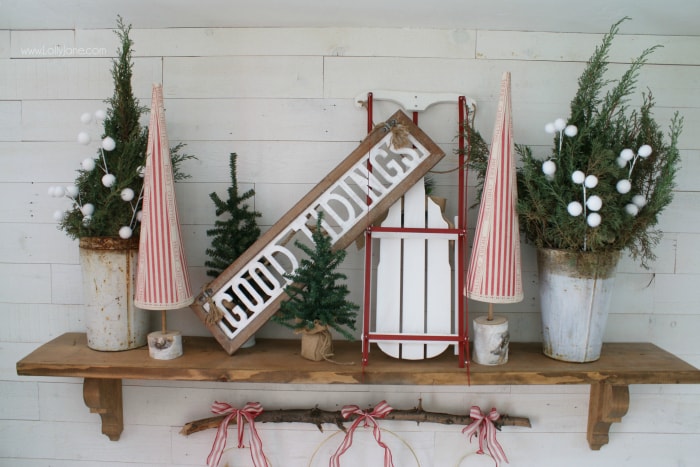 What's your favorite part? We had fun making these fabric ribbon wood slice Christmas trees! Read on for the easy how-to!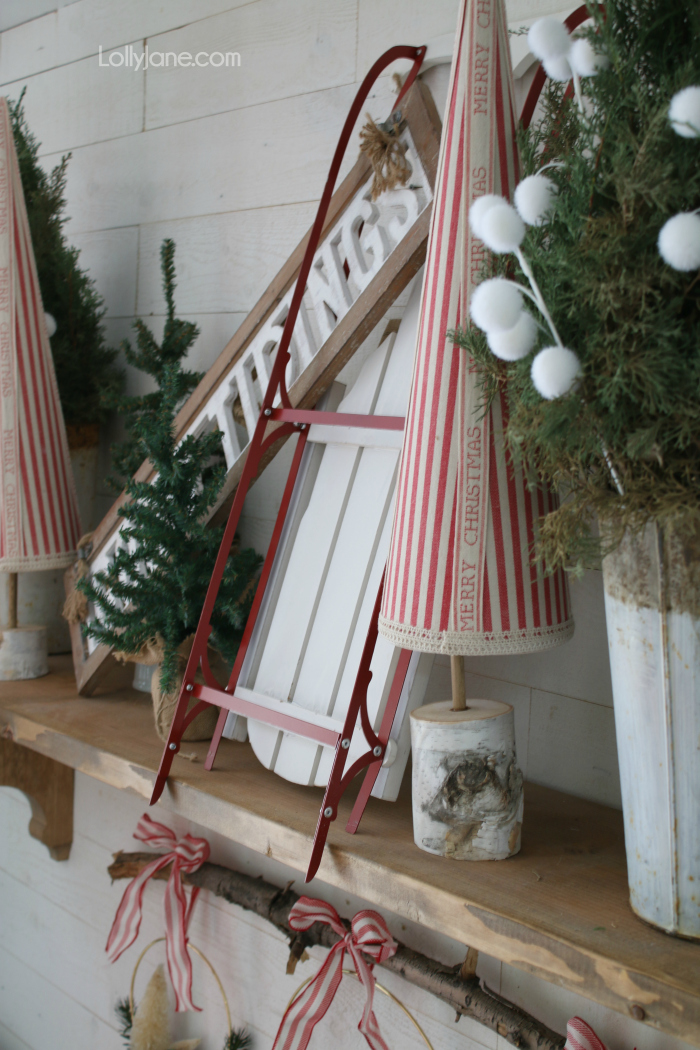 Supplies:
1 birch wood slice (XL size)
drill + bit
saw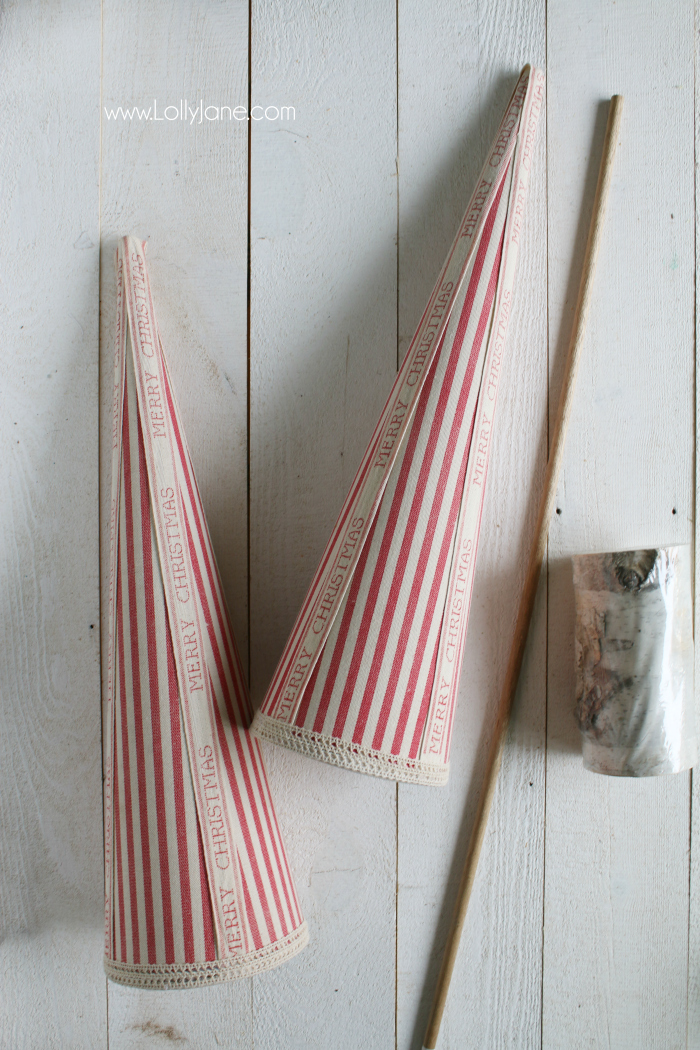 You can buy 2 seperate pieces of wood but it was cheaper to buy 1 large size then cut it down myself.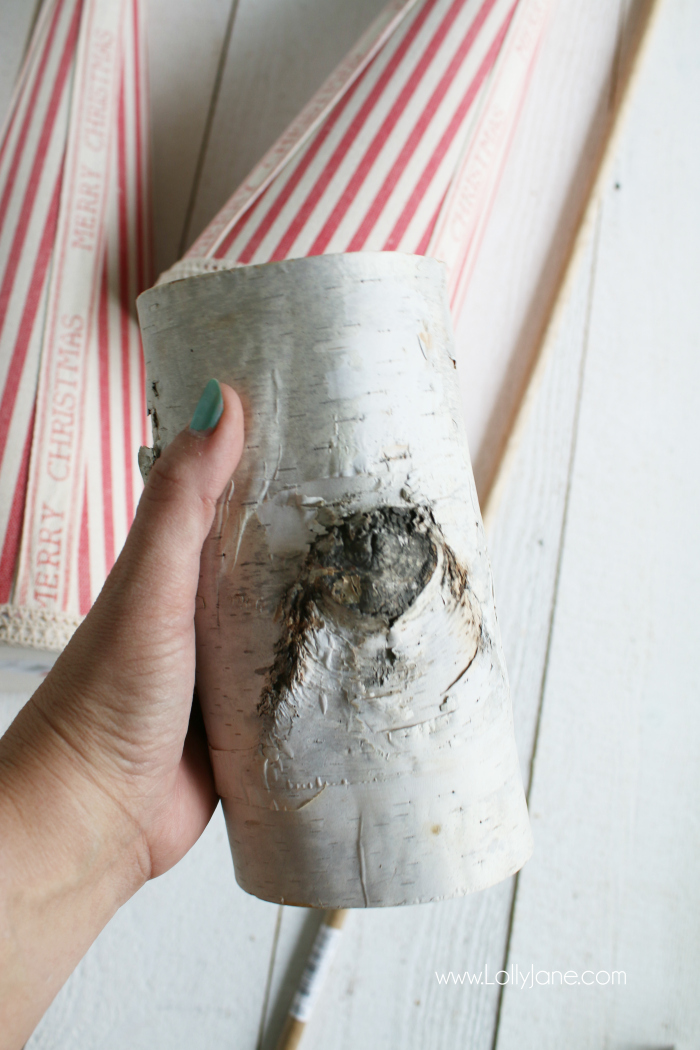 Cut the birch wood into two pieces, one size should be 1/3 the size of the 2nd one for shelf decor height variations.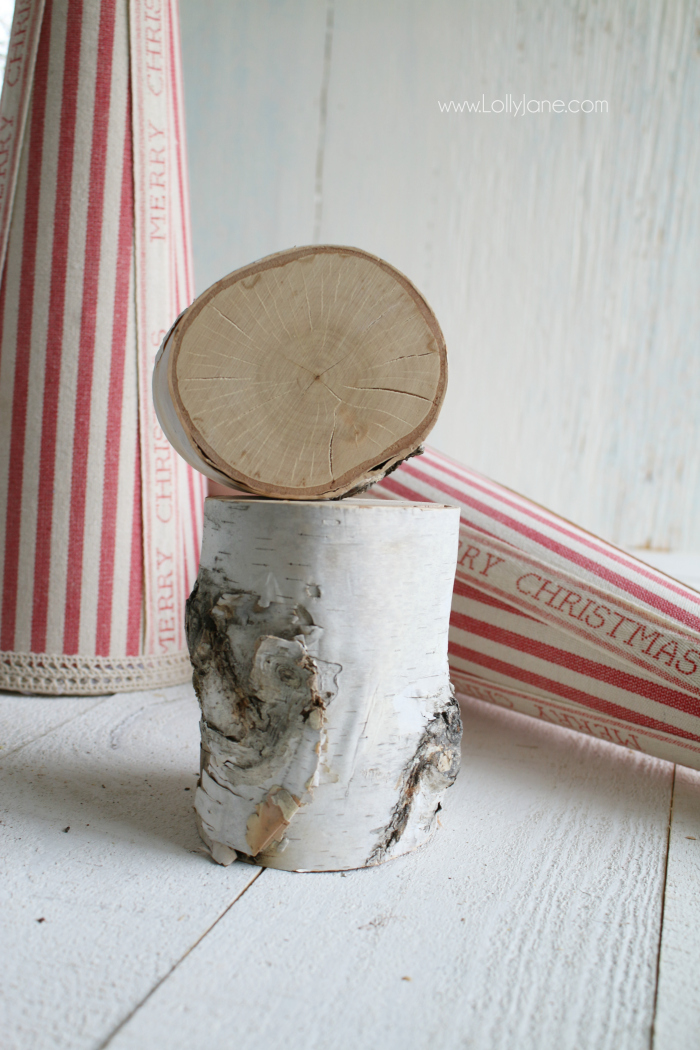 Drill a hole in the wood slice, this is where your wood dowel will go.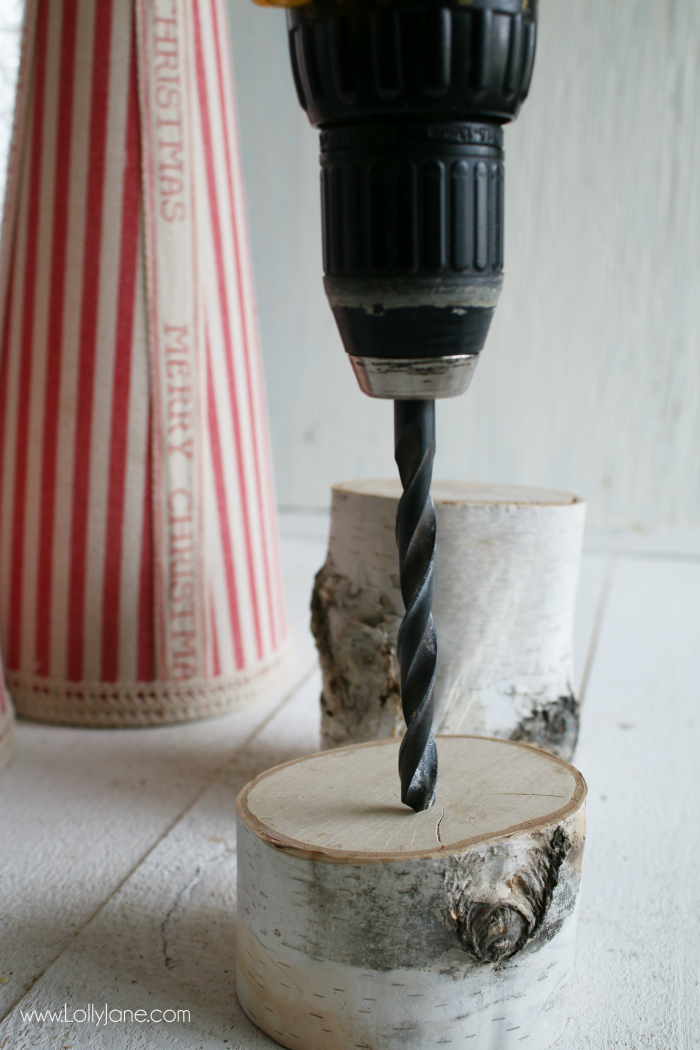 Drill a hole in the base of the Christmas tree as well.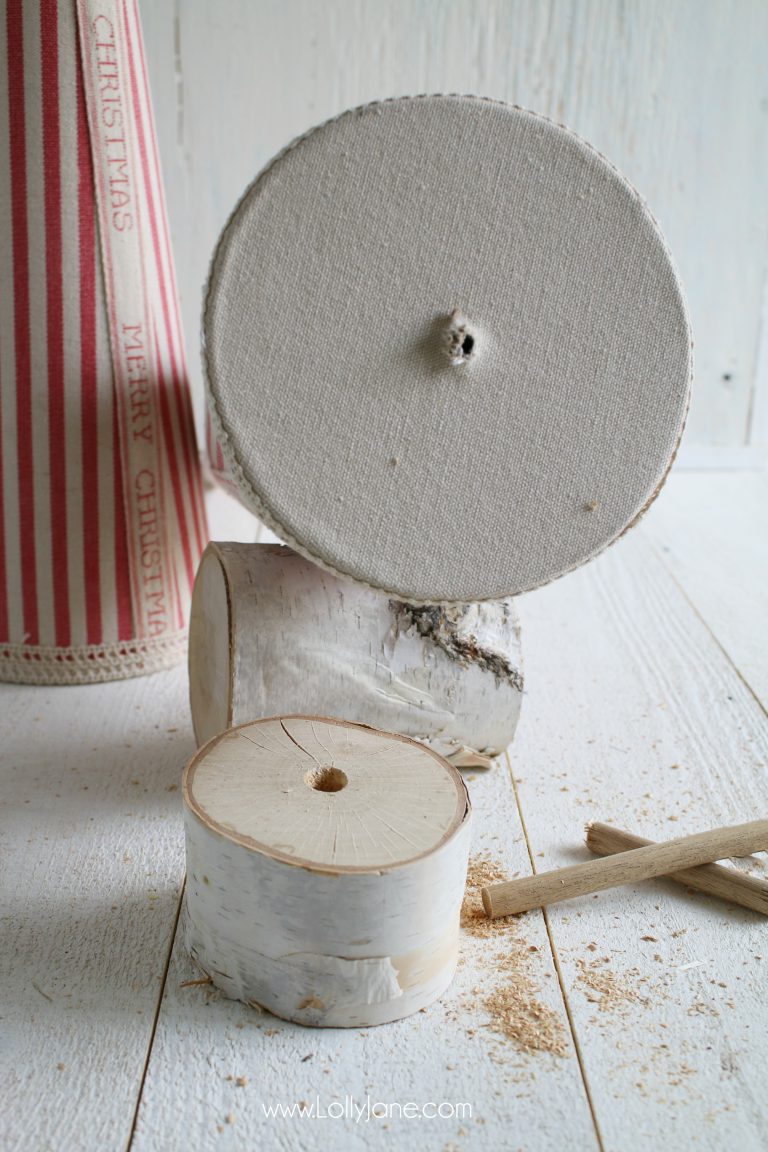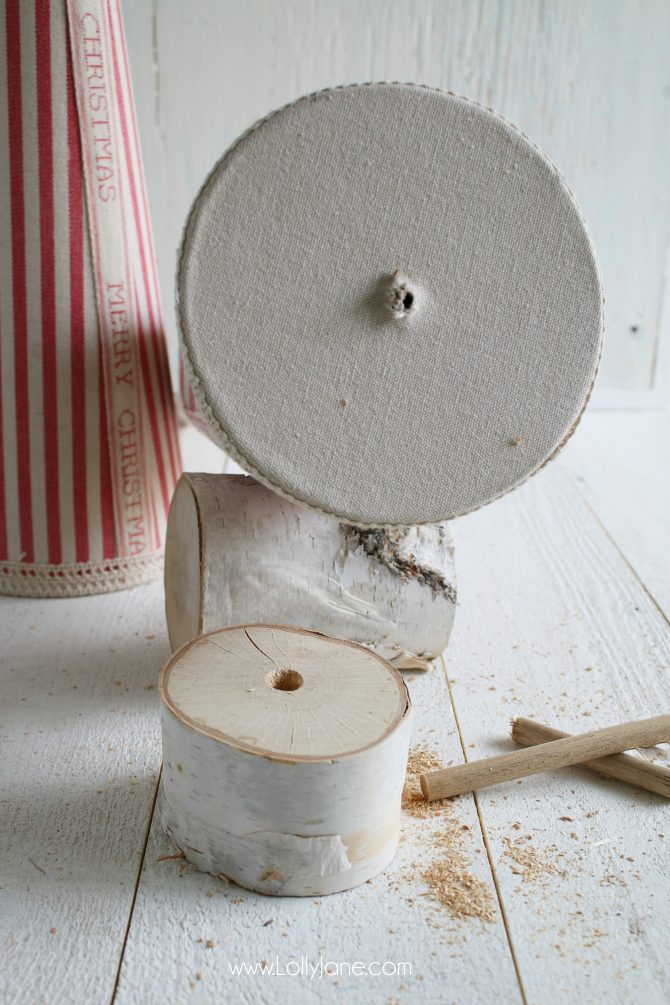 Glue the dowel into the wood slice, let dry (about an hour, sometimes 2 hours).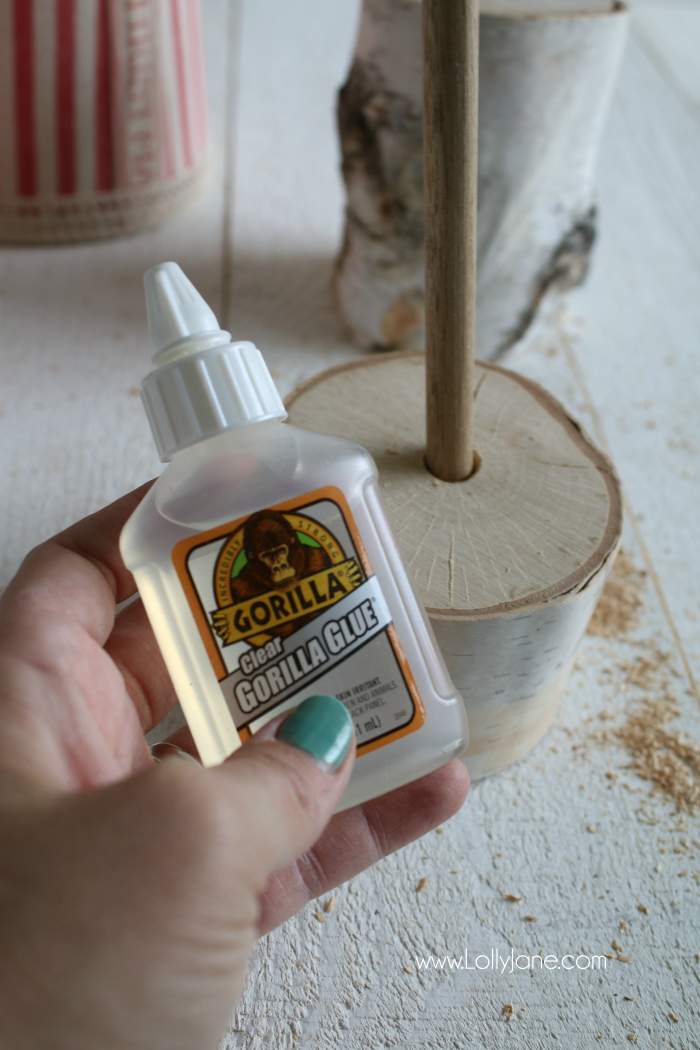 Look how festive your new fabric and wood slice Christmas trees look! Love them with these old vintage buckets from Off the Dirt Road that I scored at Peppermint Lane Boutique last week. Kristi's husband cut down my cypress trees last week but I grabbed these fresh greens before the tree went to the recycling center and love it in the old buckets!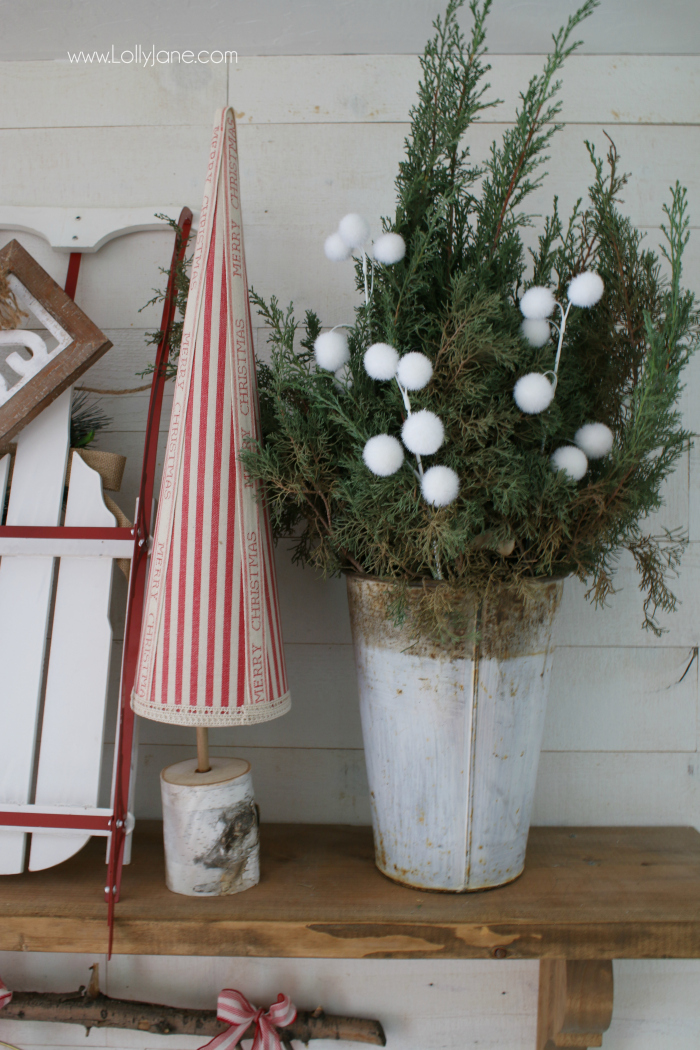 Enjoy the rest of the mantel, we'll link sources at the end!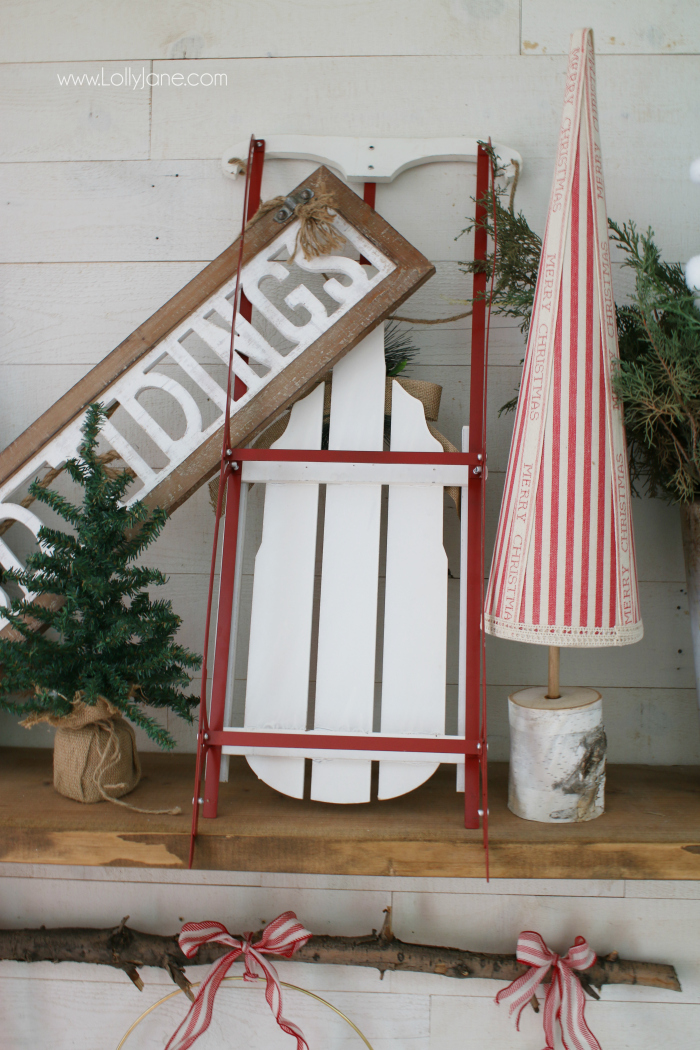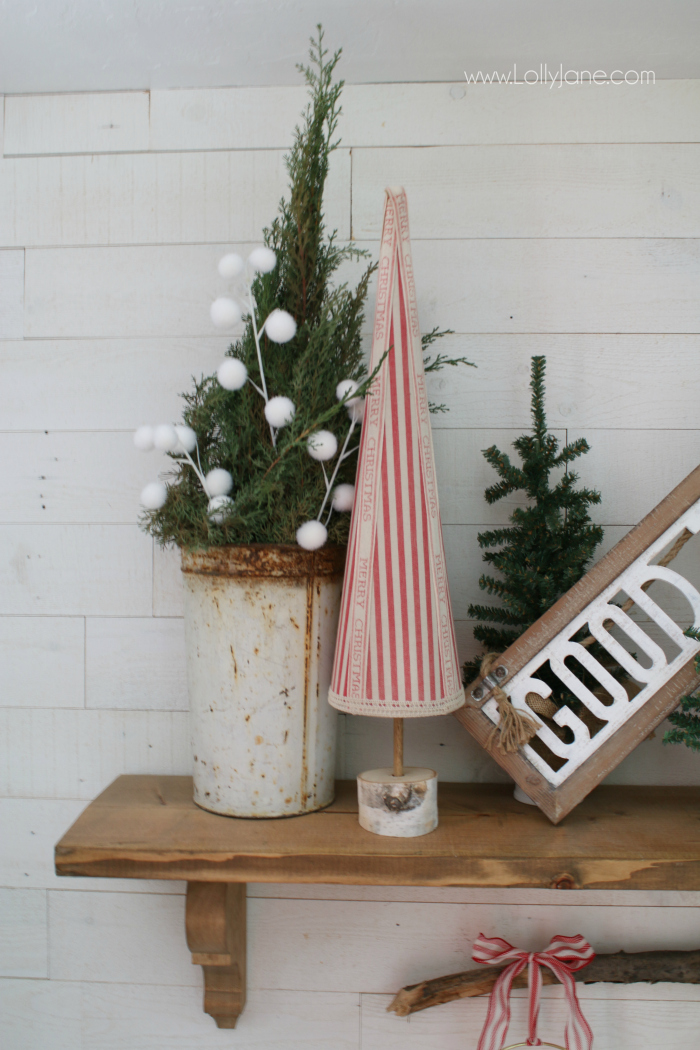 Aren't our DIY Bottle Brush Wreaths sooo cute hanging from a branch? I ripped the dying branch from a tree in my yard and it was the perfect width to house all 3 wreaths! Have you seen the trend of a wreath hanging from a branch? So fun and easy to duplicate!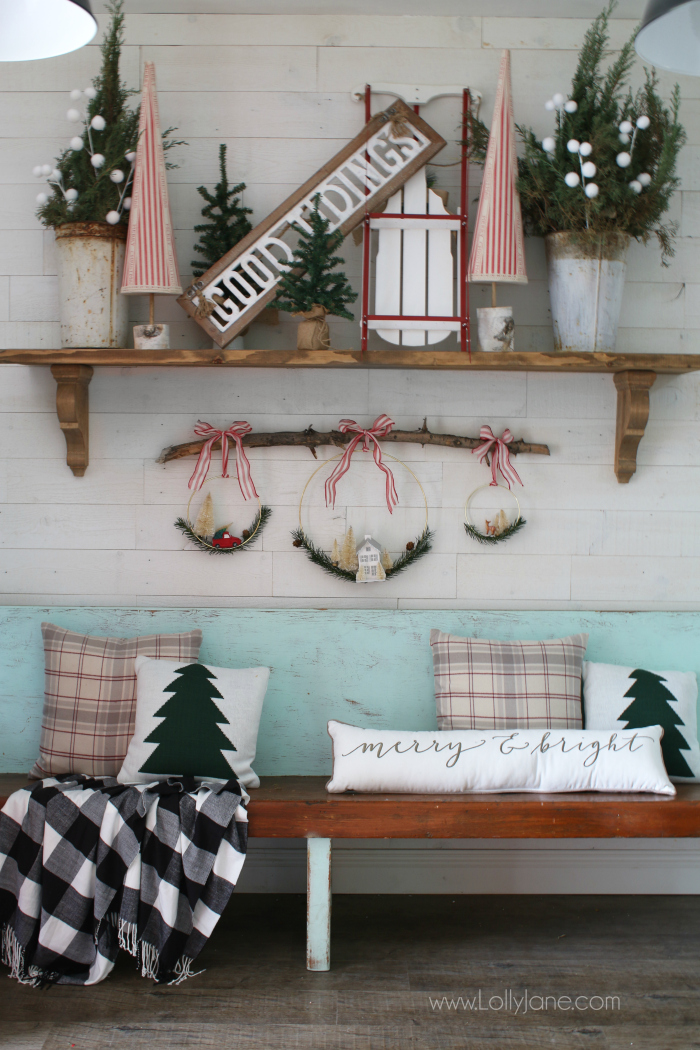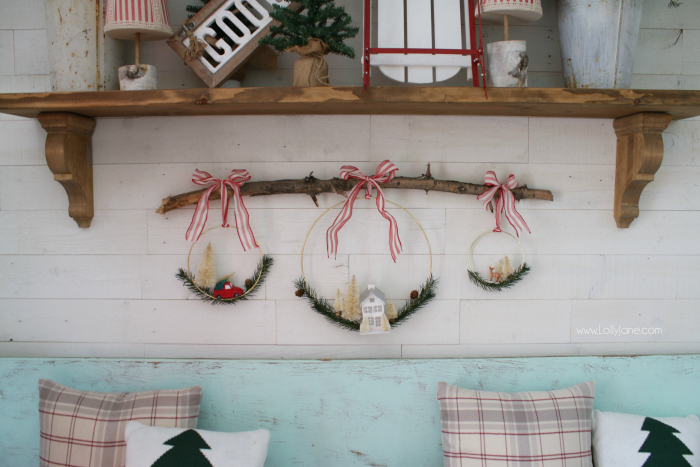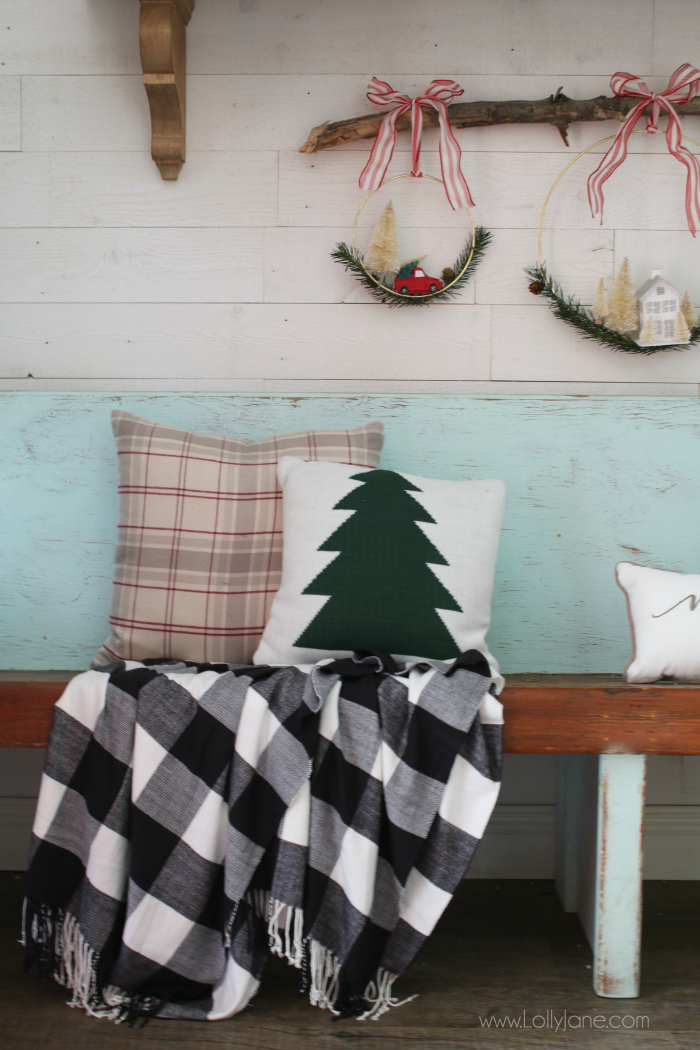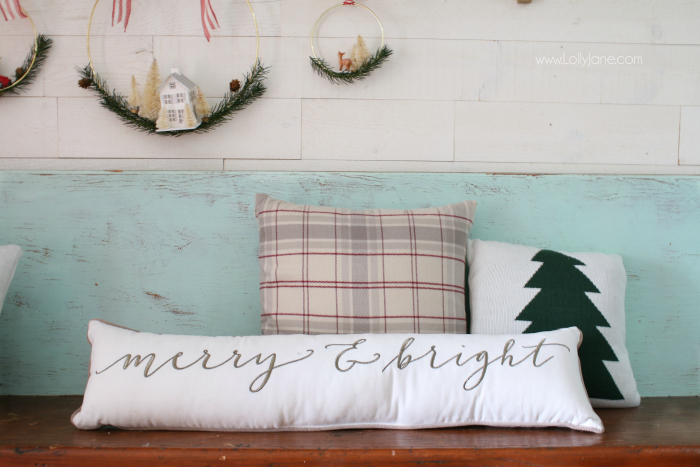 Here's the tutorial on how to make your own bottle brush wreaths, we'd love to see yours, tag @LollyJaneBlog!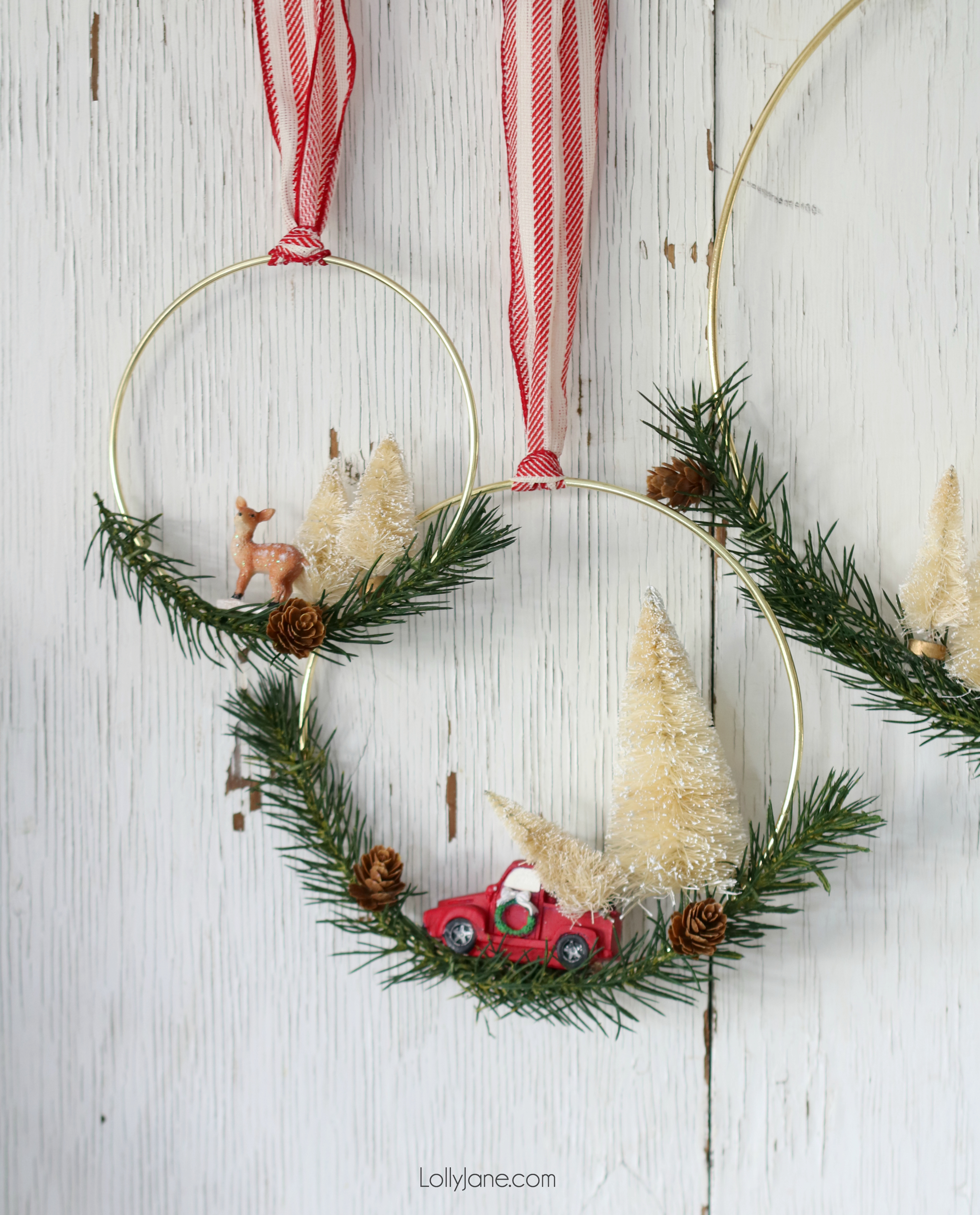 Looking for more DIY Christmas tree ideas? Check out our recent DIY Christmas Pom Pom Garland, SO cute and easy…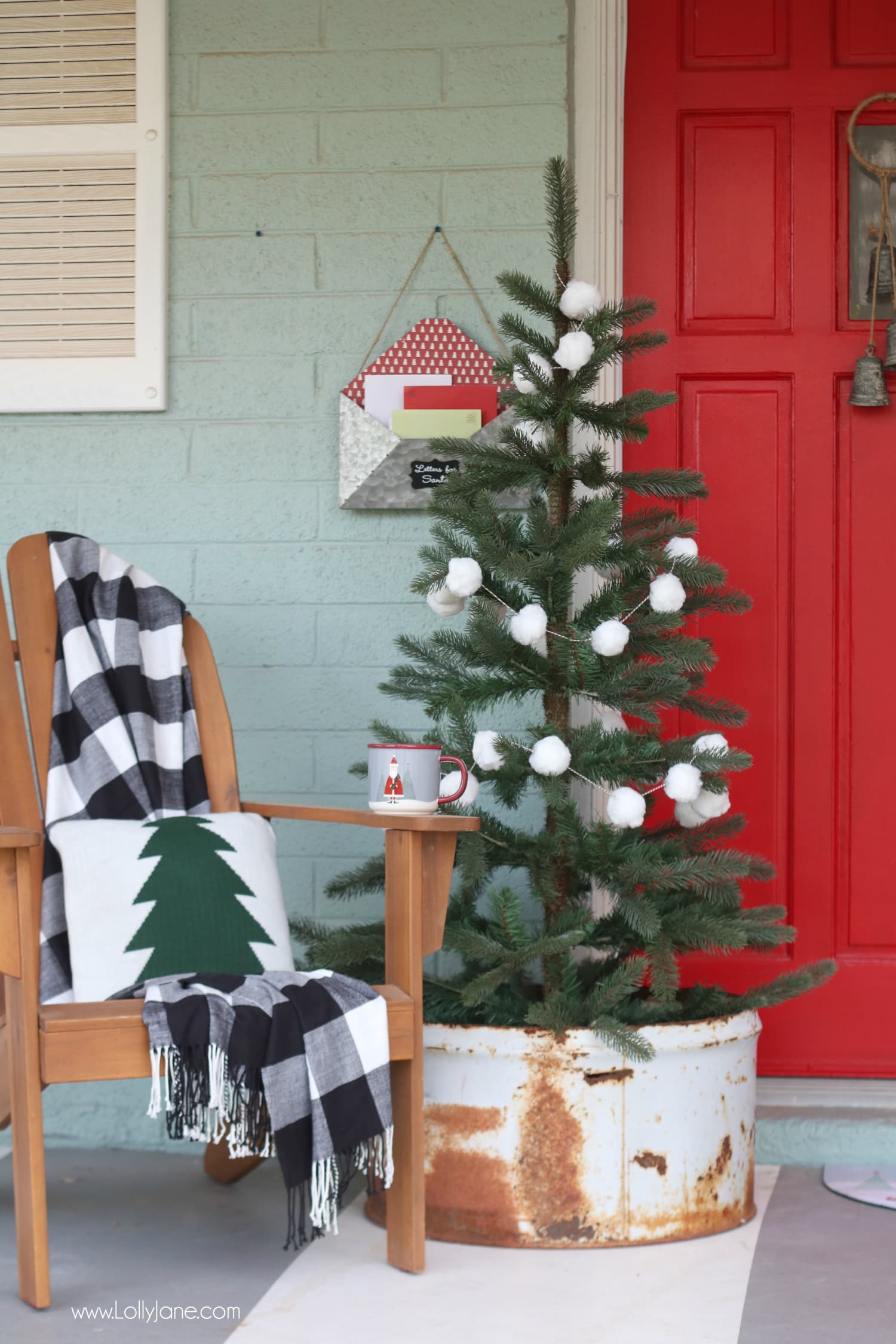 …or our Bottle Brush Christmas Wreaths are super popular and EASY PEASY to whip up to spruce up your holiday spaces!