I love vintage. Like, real vintage, not replica vintage. Okay, I like replica vintage too but there's nothing better than finding something old and making it new again. My grandmother's era is my favorite, early 20's-40's. Her suitcases now home my fabric, scrapbook paper, etc in my herringbone bookcases in my craft room.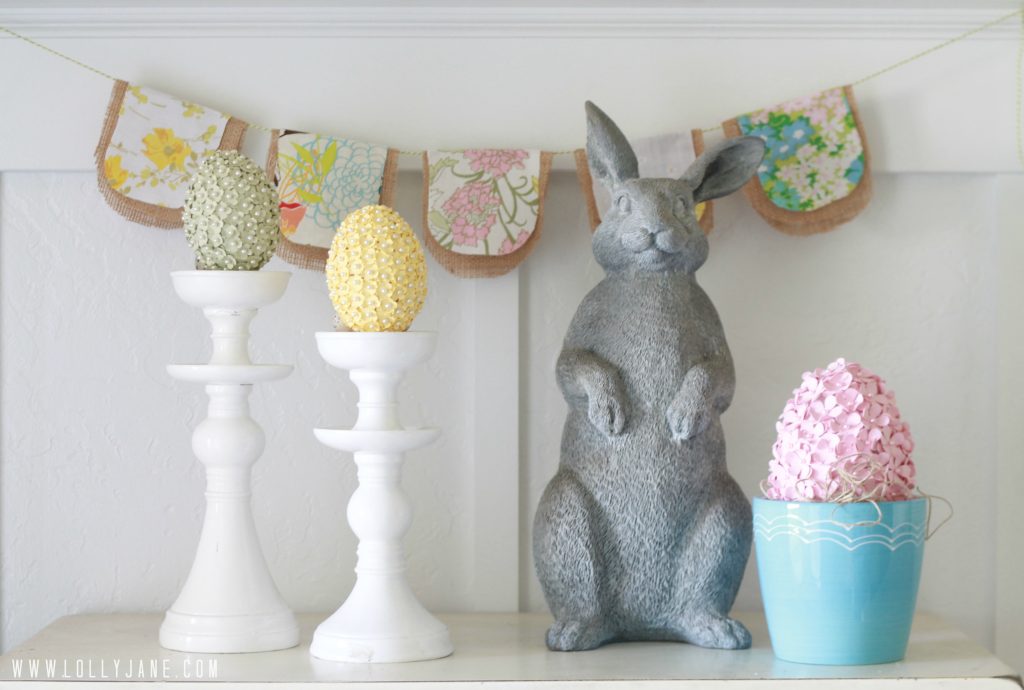 To make your own, you'll need 1/4 yard of burlap and 6″ x 4″ scraps of vintage fabric.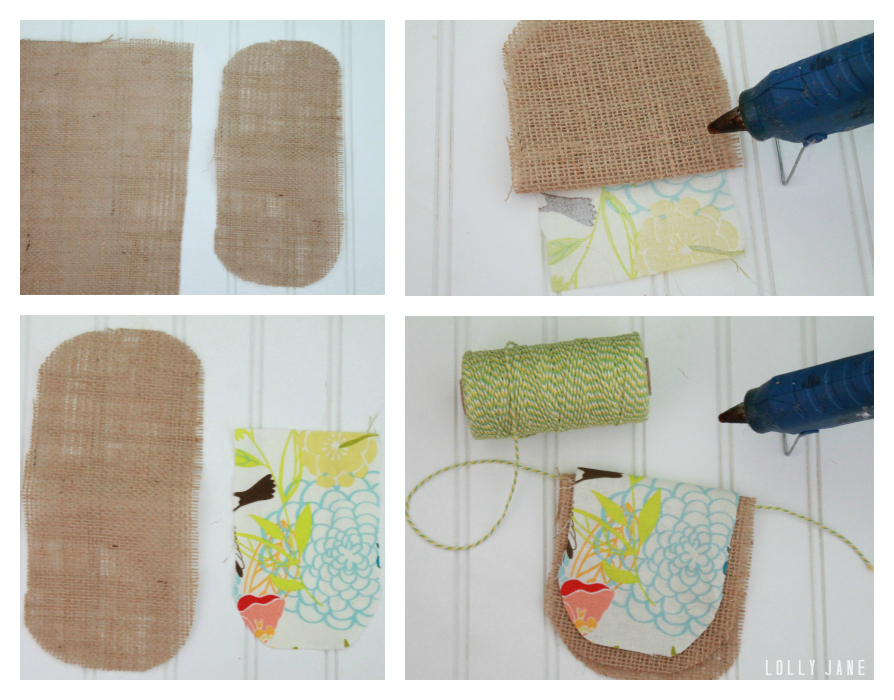 Cut your burlap strips into 8″ x 5″ rectangles. Round the edges. Cut your fabric strips into 5″ x 4″ strips. Fold the burlap in half then hot glue fabric to burlap. String with bakers twine and hang. It's stinkin easy and I'm as easy as they come!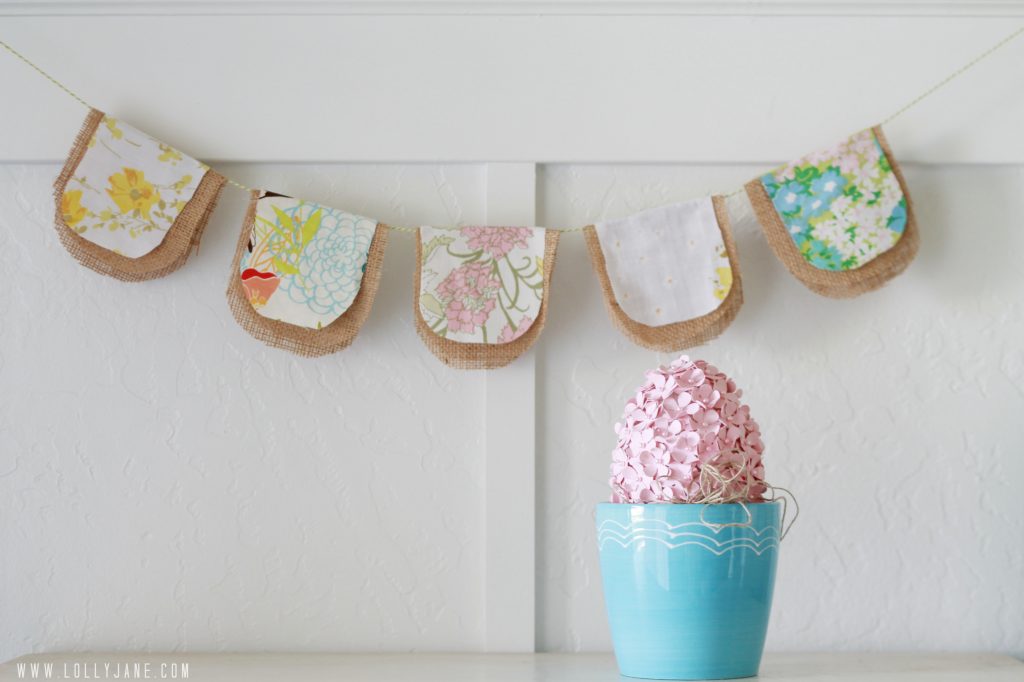 Here's how I've styled my simple mantel for spring. Check out the tutorial for the pomander kissing eggs, they're also easy to make. I snagged the bunny from Goodwill for $6 and the blue flowerpot for $1.99, score! Love the monthly 20% off coupon!! My 8 year old says the bunny freaks him out when he walks by at night, lol!! I assured him it's harmless. There was a debate on my Instagram if I should paint him or not? Click on through for more spring and Easter ideas like these free Easter tag printables and this simple foam egg Easter sign.