As promised, today I'm sharing my easy burlap doily bunting. It's actually two separate buntings that I hung from the same vintage tacks but I love them combined. You'll be surprised how inexpensive the supplies were and how easy it was to make! I love the vintage flair it gives off in my newly finished herringbone bookcases in my craft room. Ready to make your own burlap doily bunting??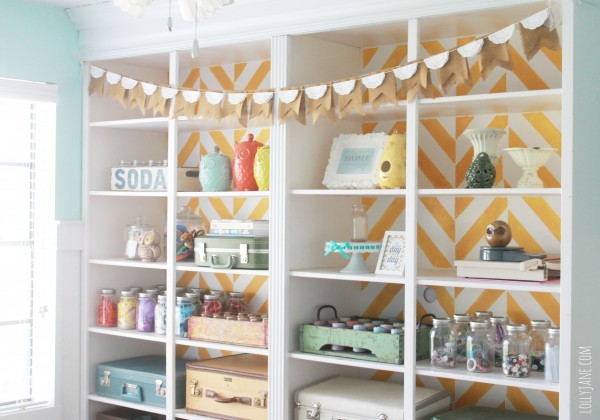 Gather your supplies.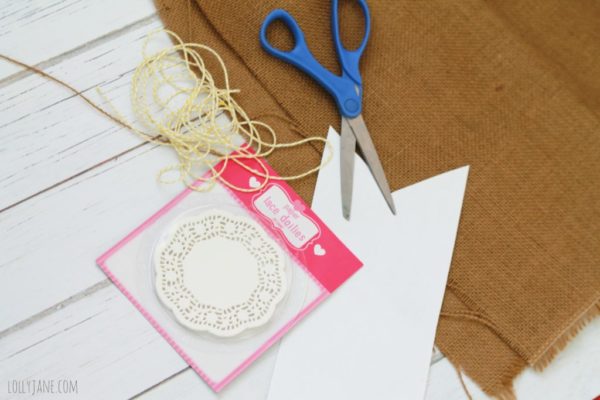 I paid @2.99/yard for my burlap from Hobby Lobby. Then I used my 40% off coupon so it was super cheap! My 8′ bunting used 1/2 a yard to give you an idea how much you'll use. I bought the pack of doilies, 20 for $1 is the dollar spot at Target. But I see them often at the dollar store. Bakers twine, as you can tell from my crate storage, I have 17 rolls and counting. It's great for so many uses, love having a variety!

1: Use template here, trace template on burlap.
2: Cut out with fabric scissors.
3: Fold over almost in half, just shy of.
4: String with bakers twine, hot glue in place.
5: Fold doilies in half, follow step 4.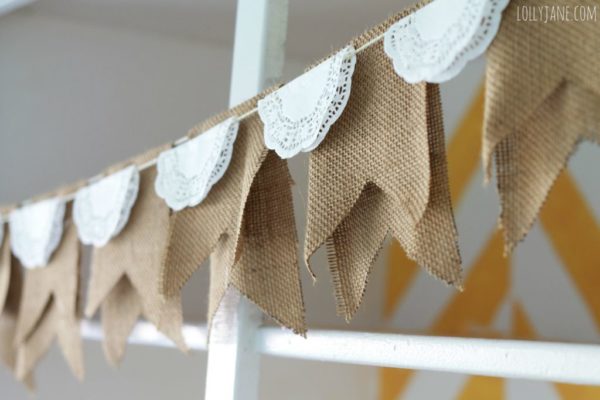 See how easy and affordable that was?? I love it! I feel like burlap is a timeless fabric that will never go out of style. Do you agree? And lace doilies are so vintage, the paper version is that much cheaper!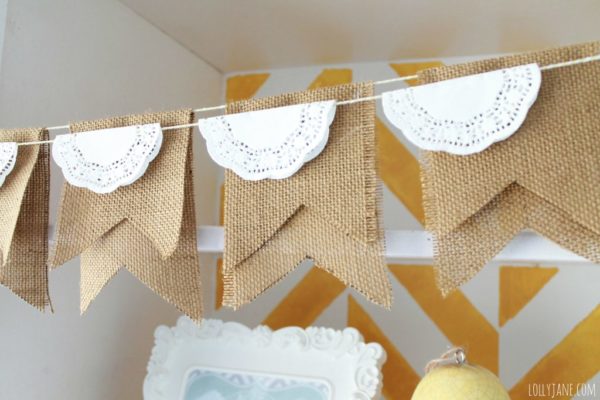 So tell me, where would you put your burlap doily bunting??

We have tons of bunting tutorials here on LJ like our pom pom bunting for example!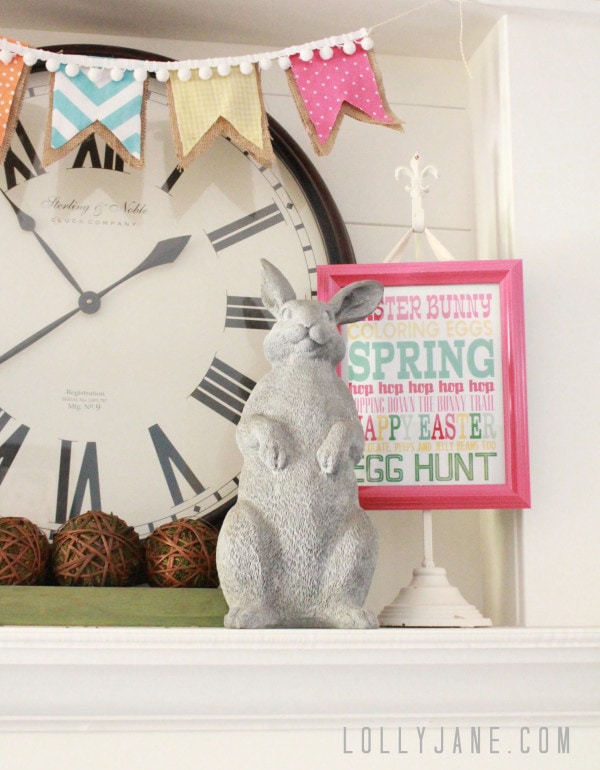 Click to check out the full ALL of our CRAFT ROOM posts like our bookcase before and after pics, vintage crate tutorial, even a herringbone roundup! You'll love our mason jar storage too!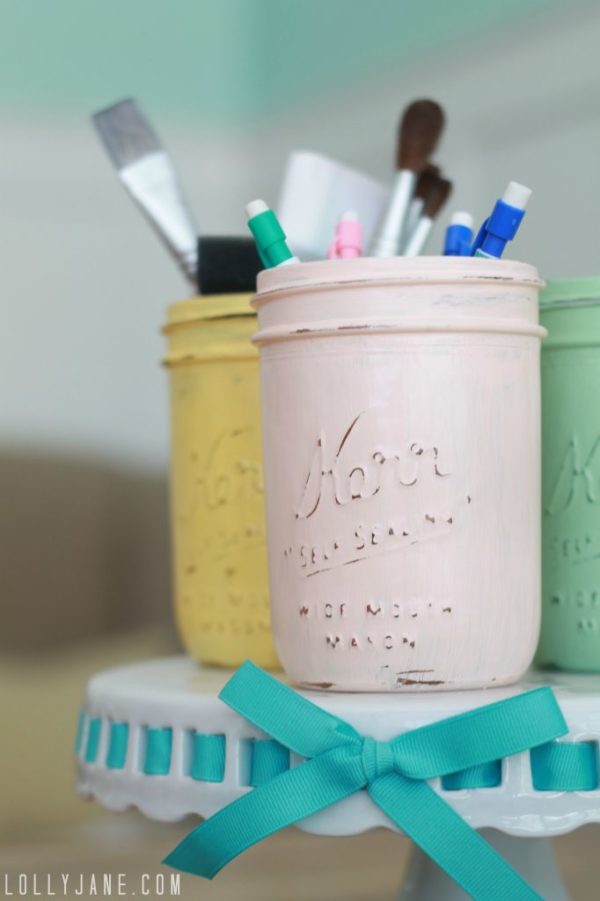 Be sure to check out our many banners and buntings on our pin board if these styles dosn't suit your fancy! If you're looking for craft room ideas, we also have a pin board for that! Okay so we're junkies, we have over 150 boards that are updated daily, love the inspiration that comes from Pinterest, so many talented peeps on there!