Make your own big head cut out in minutes and on the cheap! They're great for any event and are a fun way to recognize your special person!
Big event coming up? Make a Big Head cutout to stand out in the crowd, it's a fun way to recognize your special person and sure to bring lots of laughs!
DIY Big Head cutout
Making your own big head cutout is so easy and doesn't take much time or effort. I made 3 in less than 20 minutes for my little graduates of elementary, junior high and high school that looked so sharp… minus the hefty price tag if you have them professionally printed! Wanna make your own? Let's do it!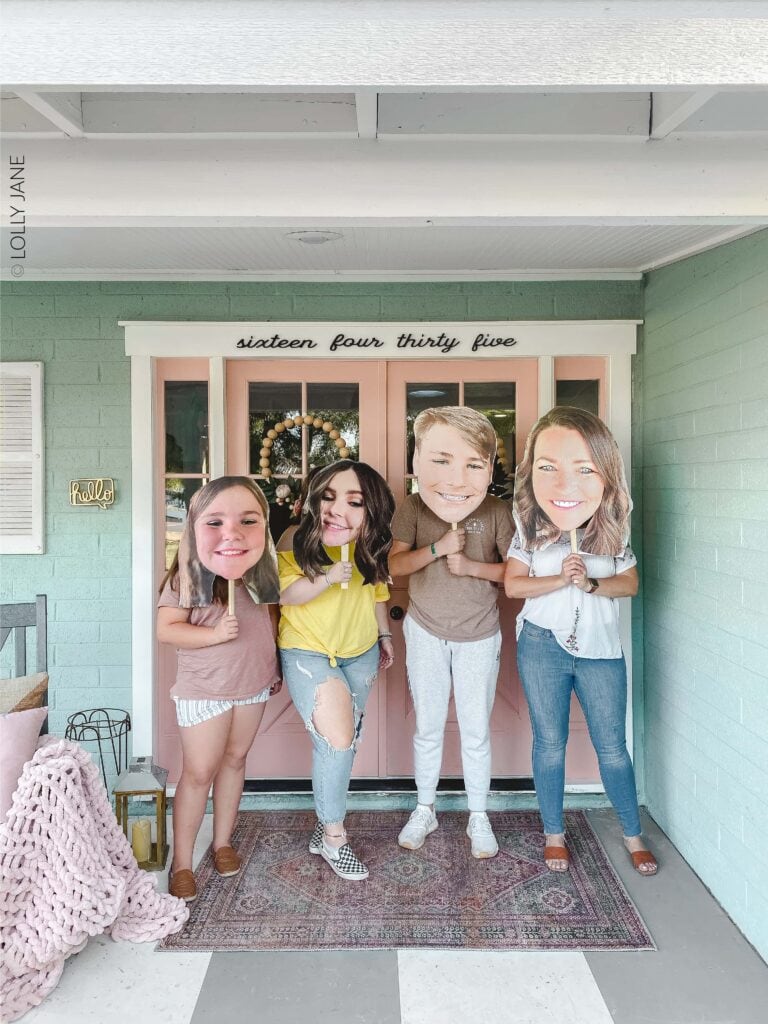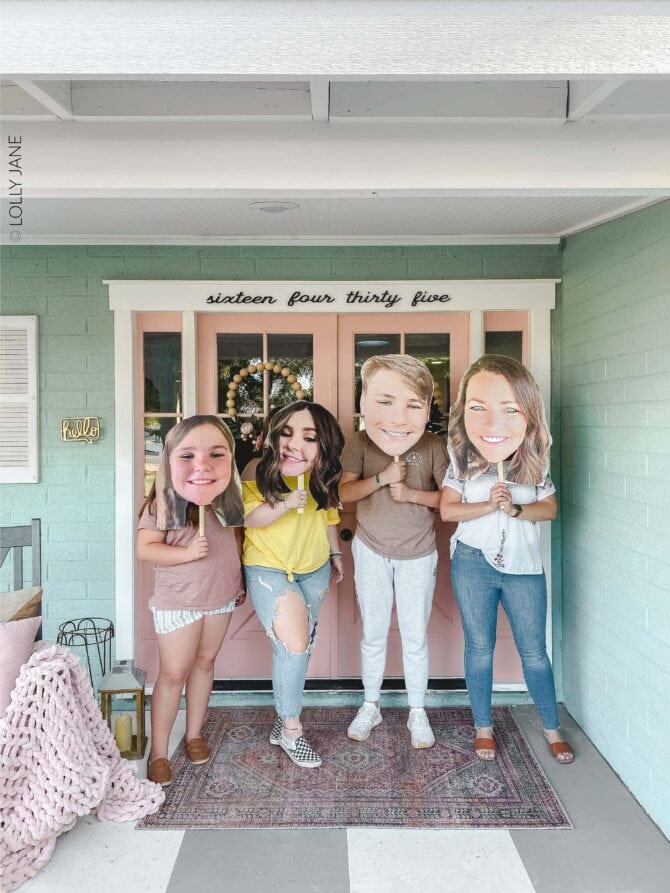 Supplies to make a Big Head cutout
The best part of making a big head cutout are no fancy tools are required. In fact I bet you have the tools needed in your home already!
16×20 printed photo
Dowel or Paint stick (ask your local paint department for one, usually free!

)
How to make a Big Head cutout
Making this DIY big head cutout is so quick and super fun because you get to admire the person you're making it for. LOL! It really is so dang cute. Here's how to make it:
Take a selfie or use a professional picture (make sure it's high resolution) and have it printed in a 16×20 from your local printer. I used the Walgreens app because they usually include a 40-50% coupon from the $16 standard price plus offer same day or 1 day printing. However, Costco, Sams Club, Office Depot, or etc. can print it for you as well.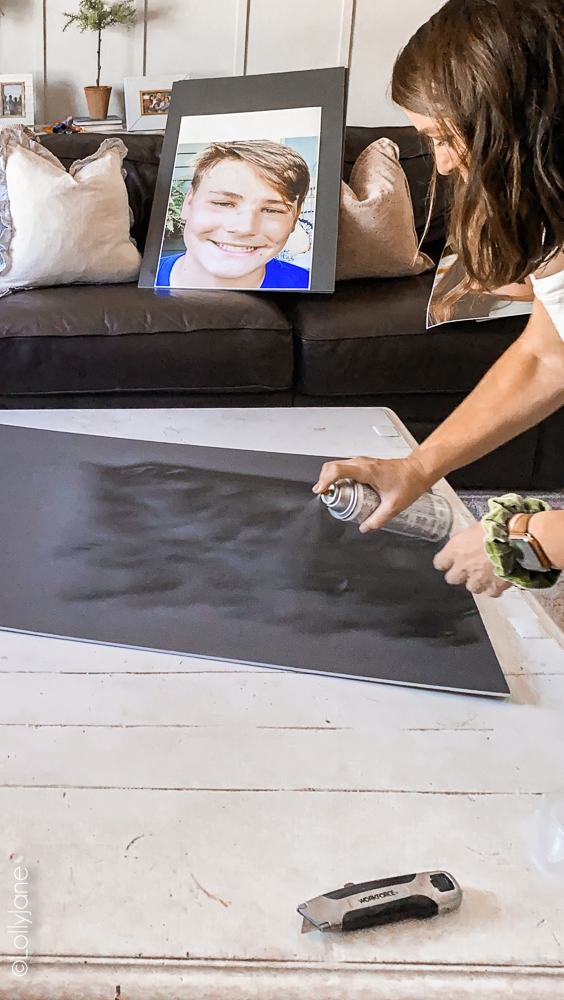 Using spray adhesive, mount photo onto the foam board. I like to spray the foam board first then place the photo on top. From there I work from the inside out to smooth it down.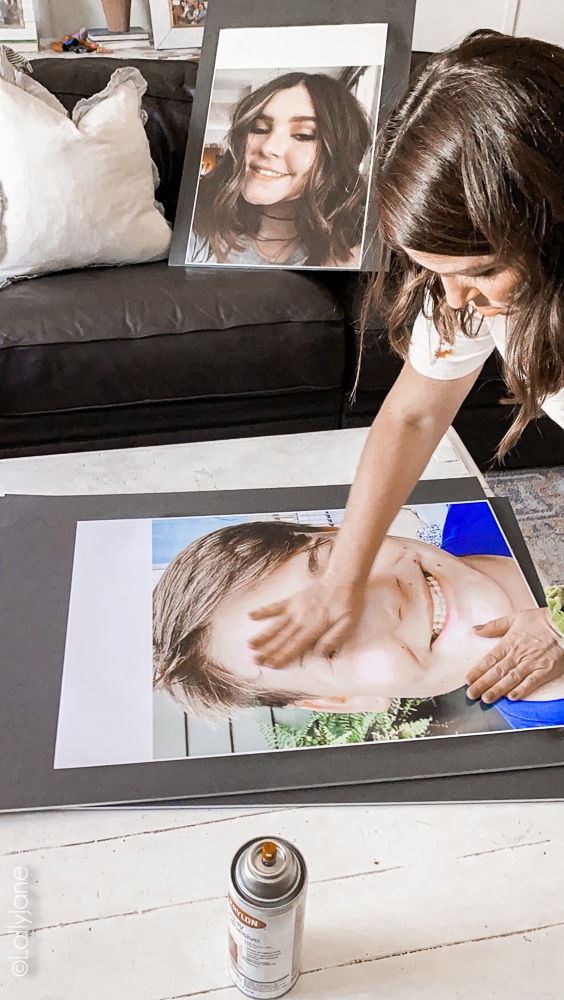 The spray adhesive we linked is repositionable so it ensures a flat outcome, no bubbles!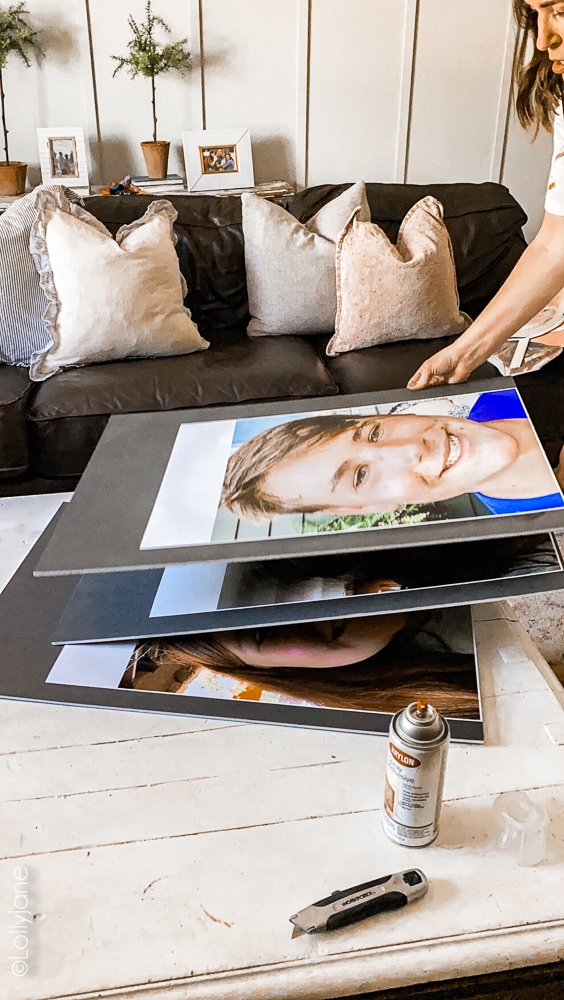 Use your box cutter or X-acto knife to cut around the hair, ears or hair and UNDER the chin. No necks allowed. 😉
This is where we will place the stick.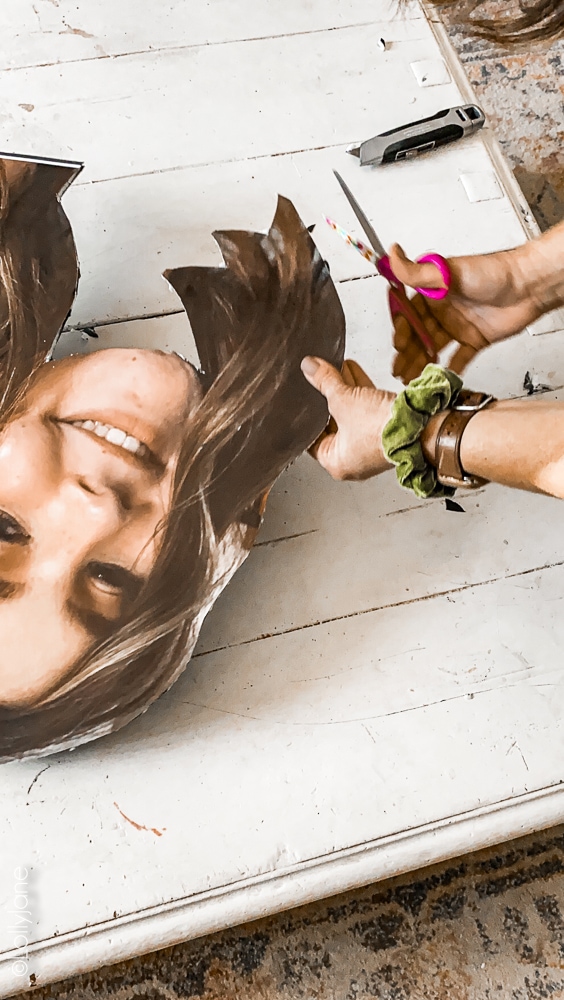 Optional: Use scissors to trim any excess foam the box cutter missed. You can also just use scissors but it leaves the edges folded over a smidgen whereas the box cutter leaves nice crisp lines that look very professional. Seriously, how cute are these already?!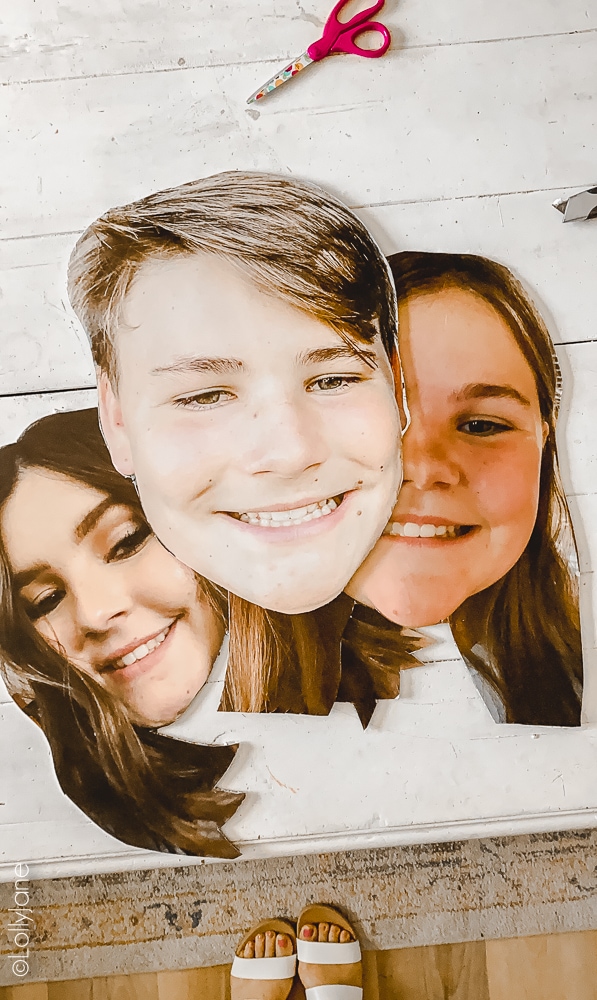 Once you have your big head secured and cut out, flip it over and tape a paint stick or dowel to it. Lastly, attach it with a few strips of painters tape or duct tape.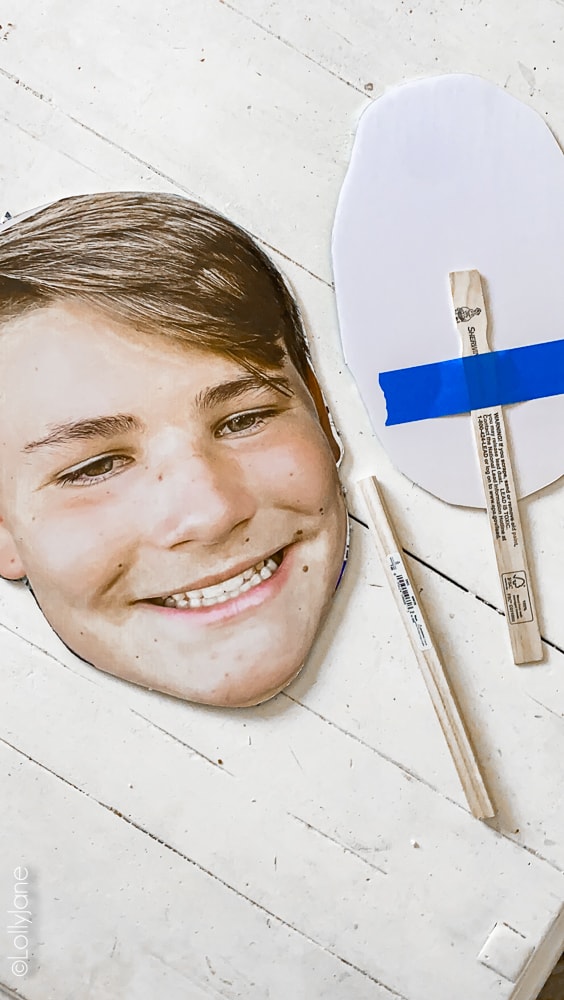 Ta-da! Add a little note on the back and date it for a fun keepsake!
How to use a Big Head cutout
Once you've made your big head cutout, wave that cutie around to make your loved one feel EXTRA loved at their big event! It's a great way to really stand out among the crowd. You can even use it within a backdrop or as party decor: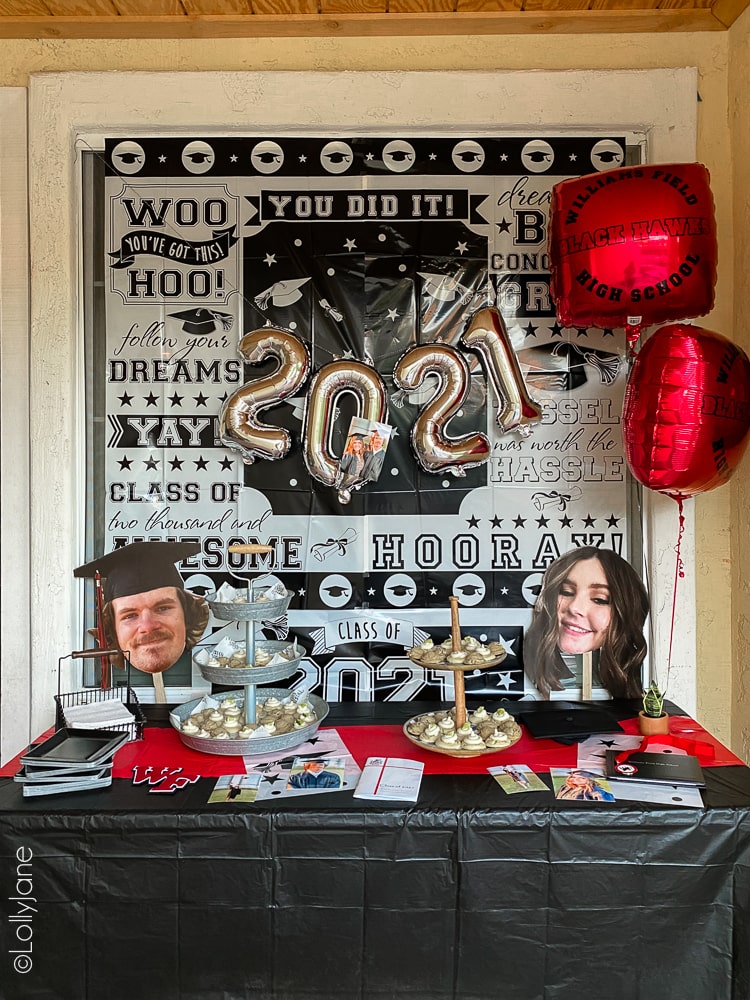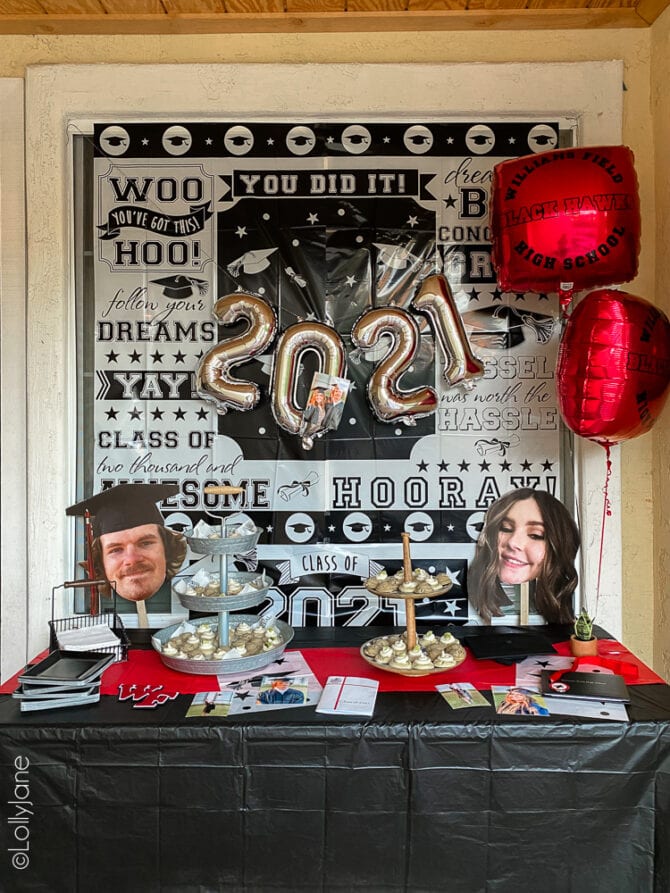 We made them for every family member to hold over their face while performing a skit and dancing at a family reunion recently and got a ton of laughs! Another idea is to use it for a surprise birthday party; when the birthday boy or girl comes in they will see their face from all ages or events throughout their life as each partygoer holds one up and is sure to laugh. It's also great to tape to your seatbelt to get away with riding in the carpool lane. KIIIIIDDING! 😉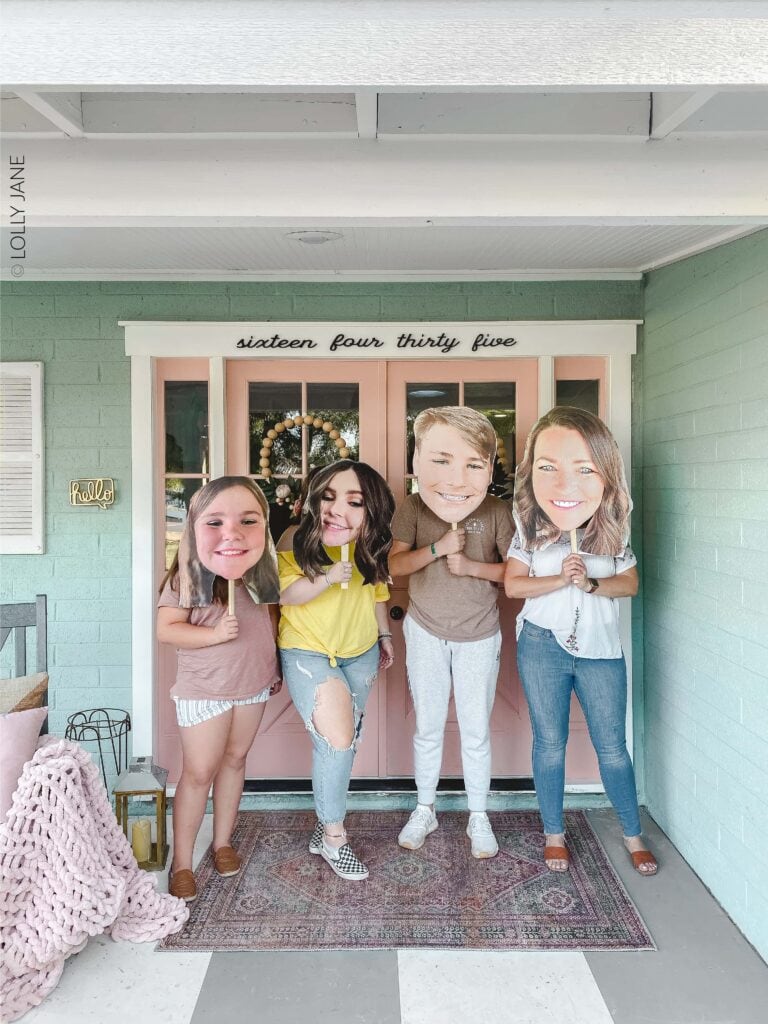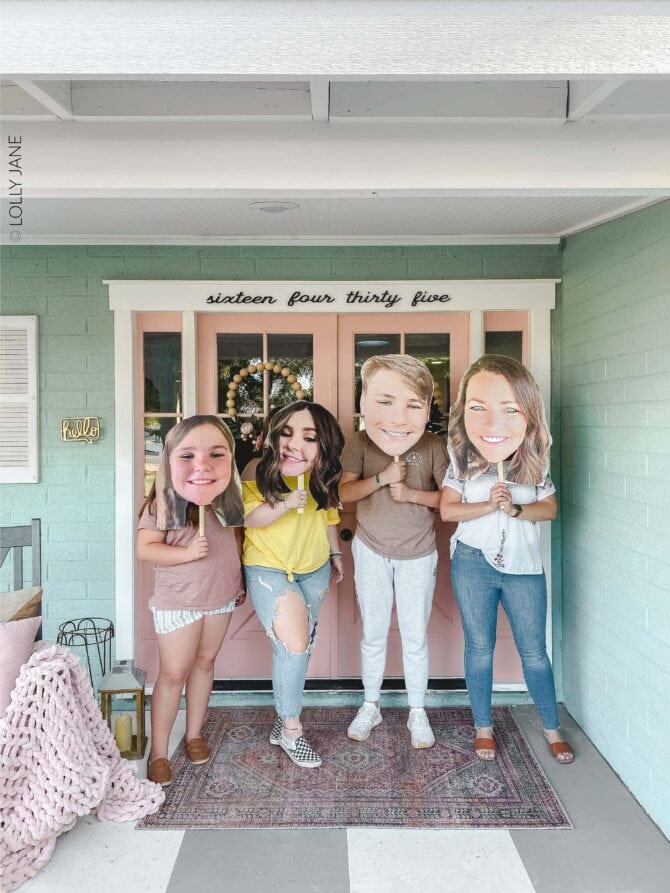 No matter how you use it, a big head cutout is a really fun and easy way to add a little pizazz to celebrate your special person!