After painting my bathroom counter top to look like real granite, I thought I would try the same technique on plastic eggs. I google'd and pin'd the heck out of "Faux Granite Eggs" and have yet to see one tutorial on them so success: a never-been-done project which is so stinkin' rare these days, lol!


Introducing
Faux Granite Eggs: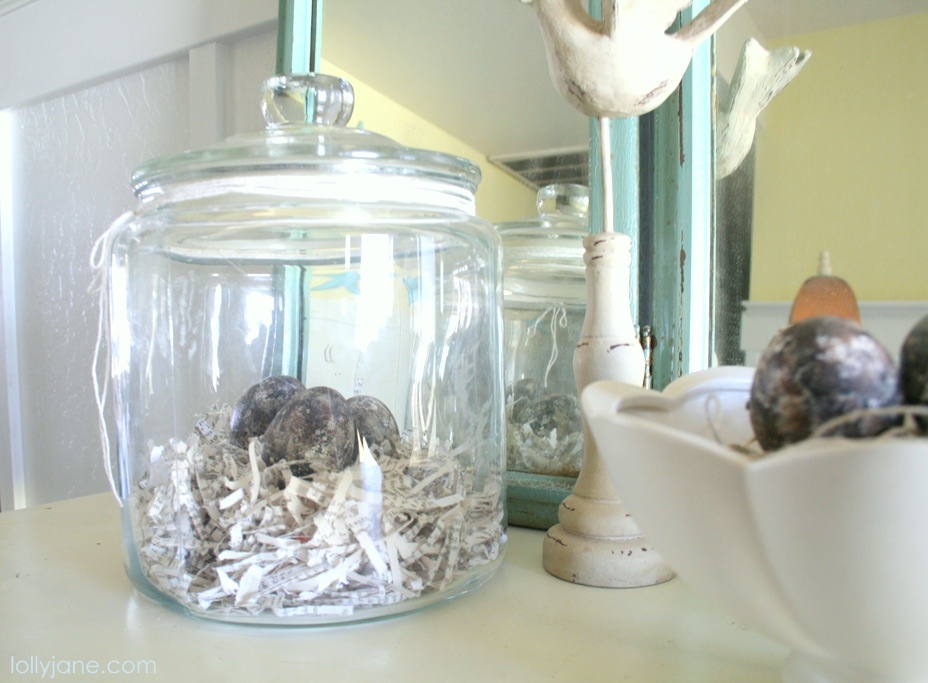 What do you think?
Yea or nay??
Kristi was skeptical when I told her my idea but, I like them. They have a natural look to them, like the light, breezy look versus the typical colorful Easter scheme.
Anyway, love it or hate it, here's my tutorial for faux granite eggs. And the best part is you
need little supplies and probably have everything on hand.
Plastic eggs.

Acrylic paint: Black, Cream, Tan, Brown, clear glitter.

Sponge (scrunched plastic bag will work too)
Paint eggs black, let dry.

Starting with tan, sponge the egg allover until it's evenly distributed.

Repeat with chocolate and then cream to bring out lighter tones.

Sponge on glitter after all 3 colors are dry to give it a true granite look.
Pretty darn easy, right?? I did all 5 of these eggs in-between cooking dinner, maybe an hour total.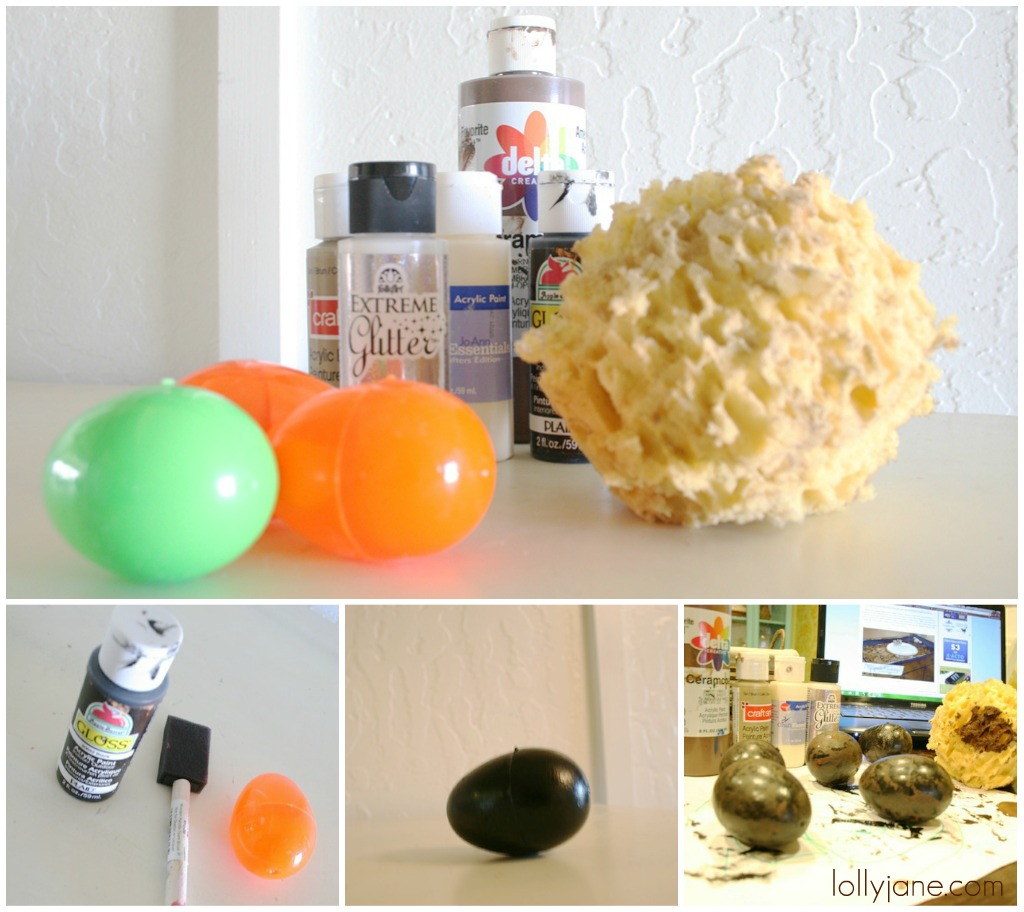 Also, here are a couple tips for displaying eggs:
Shredded book pages make a great jar fillers for eggs.
Unraveled twine or hemp mimics the look of a real nest.
I hope I've inspired you to freshen up your old plastic Easter eggs! And if not, our pal Aimee did a whole week of Easter egg ideas. PS: if you absolutely think this is lame, I won't be offended (;