fabric reindeer head wall art
Thanks to Waverly Inspirations for sponsoring todays post! As always, all opinions are our own.
Hi friends! This month for Waverly is all about CHRISTMAS!! We love decor and we're excited for a challenge to use fabric and paint in one craft! When we came across this free tutorial and pattern download, we knew we wanted to alter it into a no-sew version. Because hot glue is one of our best crafting friends, you know 😉 We love the classic kelly green polka dot fabric, don't you? Bonus, it's available at Walmart so it's easy to access! The festive ears with my leftover Halloween antlers from Walmart were the perfect addition to my stuffed deer head…because I also glued them on instead of following the tutorial of sewing and stuffing my own antlers. Because we are cheaters like that.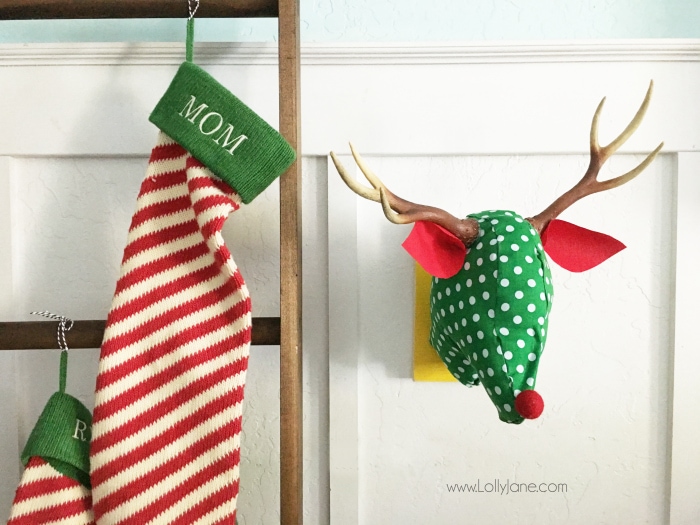 To make your own fabric reindeer head wall art, you'll need 1/2 yard of fabric, some coordinating scraps for the ears, stuffing, a wood plaque or piece of wood, ribbon, an ounce of acrylic paint and lots of hot glue..about 2 sticks!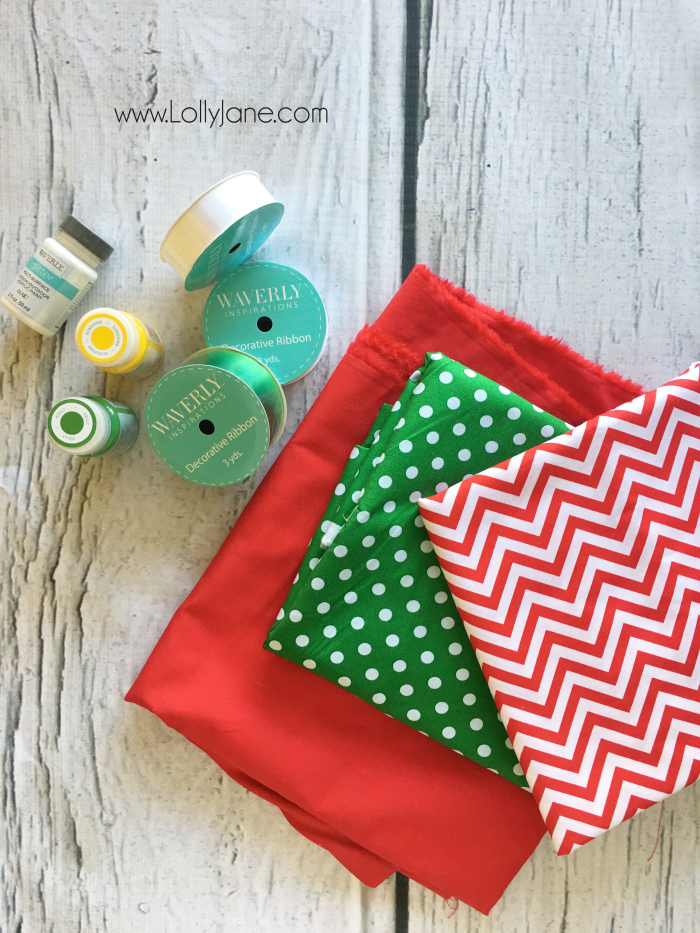 Follow the tutorial to make your more polished reindeer pal.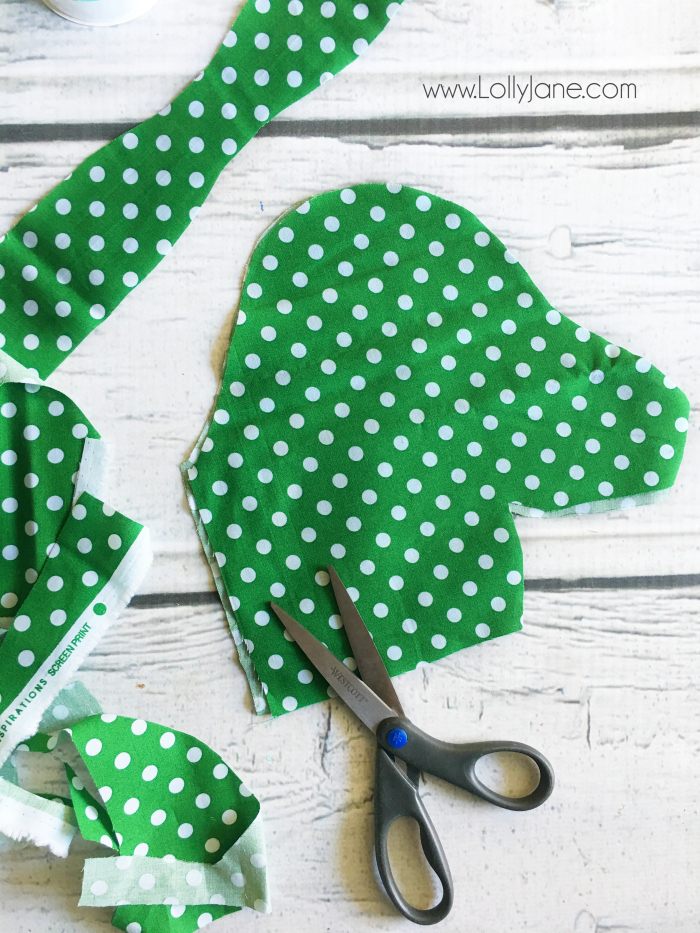 Hot gluing probably wasn't a faster option since I had to go slow BUT I'm more comfortable with it so do what works for you. Note: You can also use fabric glue.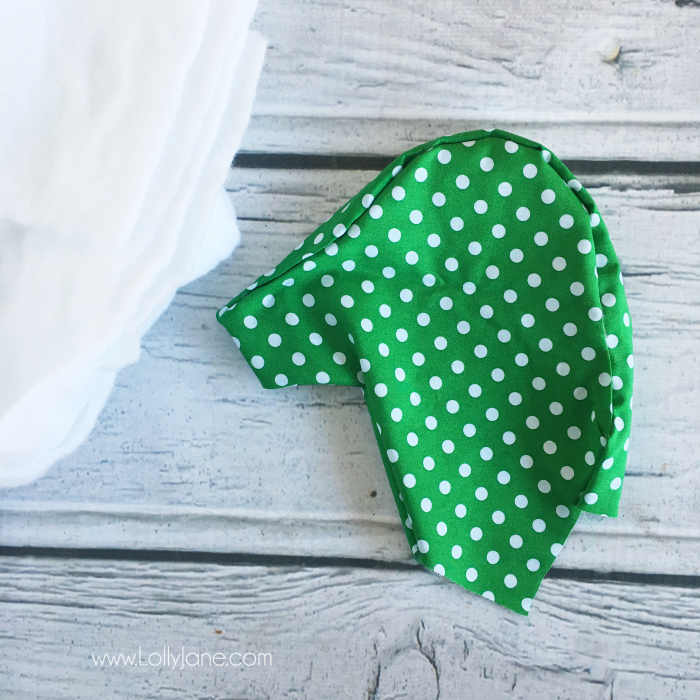 This fun antlers were $3 at Halloween! Perfect upcycled use for them, right? Any shortcuts during crafting are right up my alley!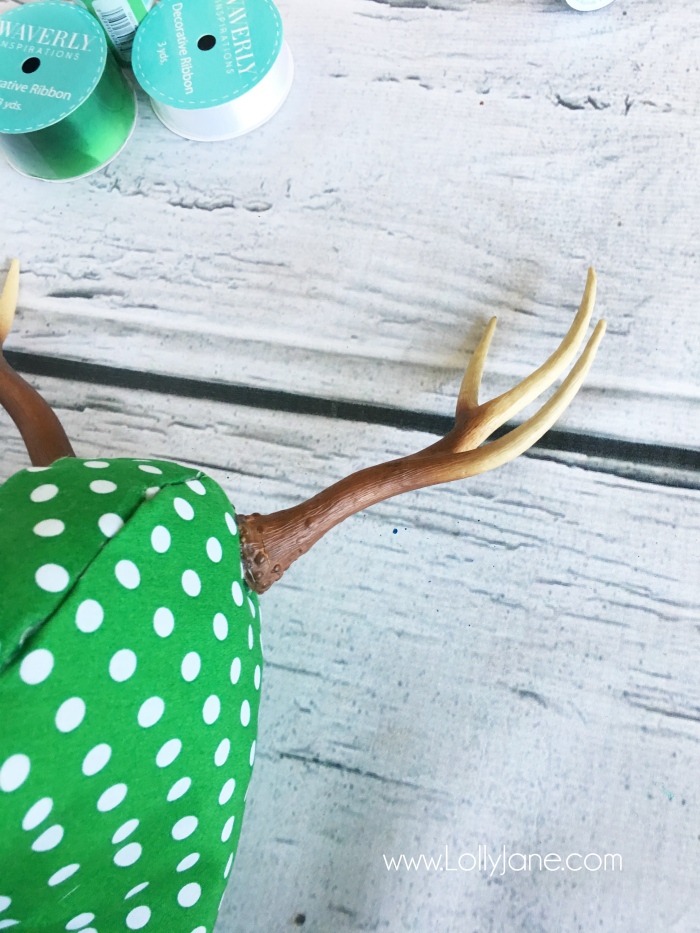 I added a red wool ball for the nose, isn't Rudolph looking so cute?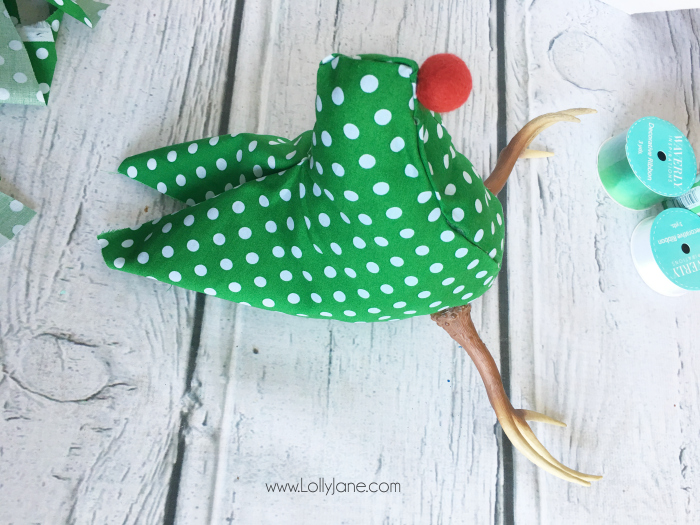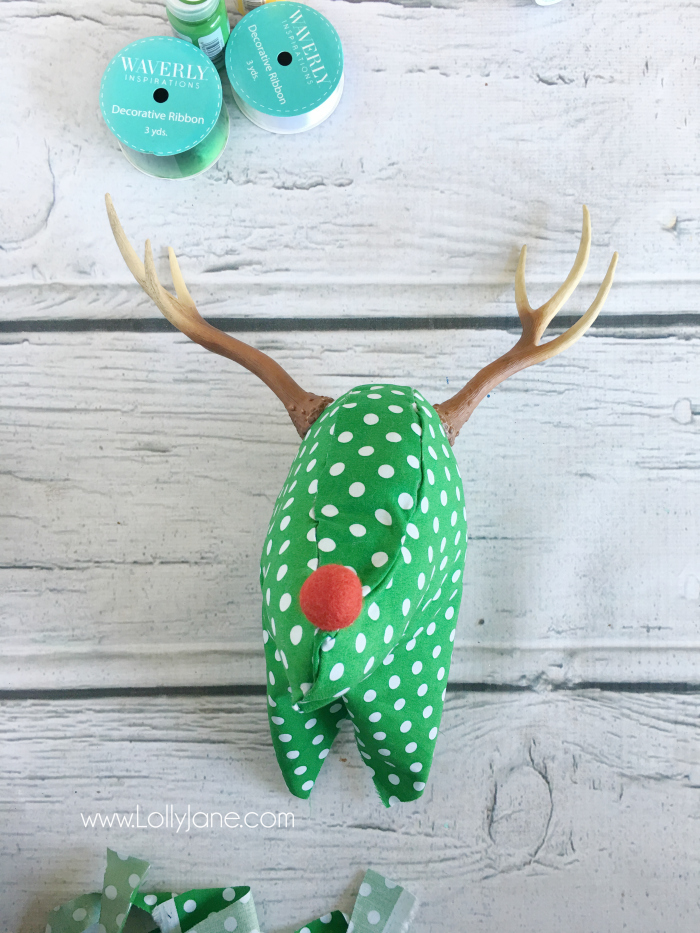 I decided to "mount" my deer head. I painted a scrap piece of pine wood yellow then coated it in a layer of glitter multi-surface for a subtle shimmer. The best part is all of this is available at Walmart, one stop shopping, baby!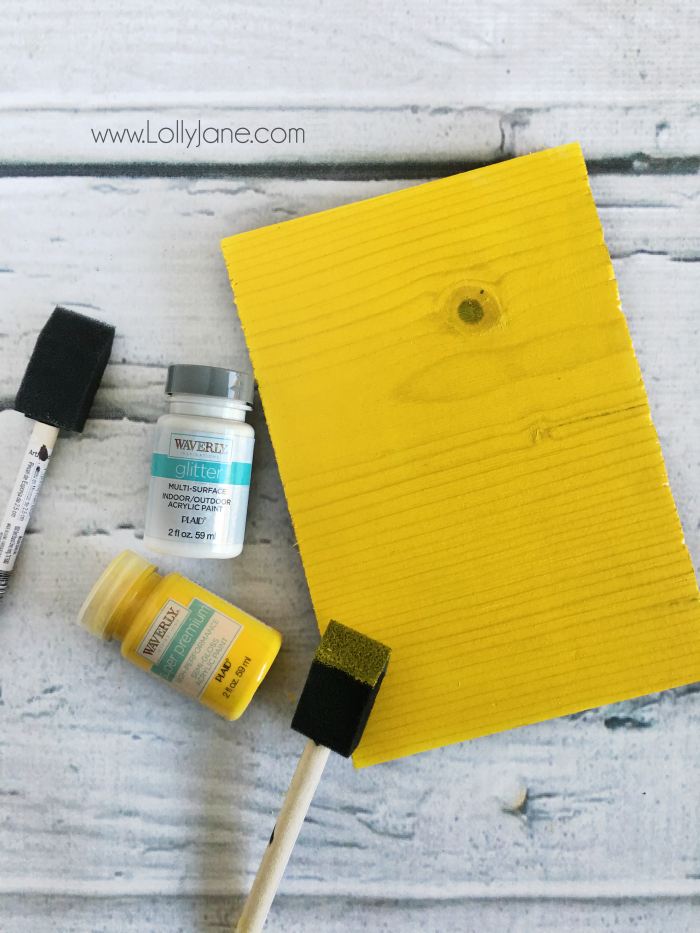 To attach the reindeer, I piled on more hot glue. You're shocked, I know.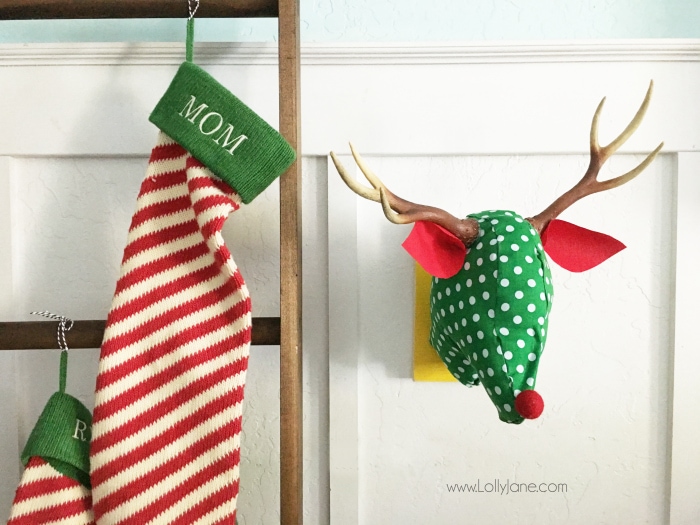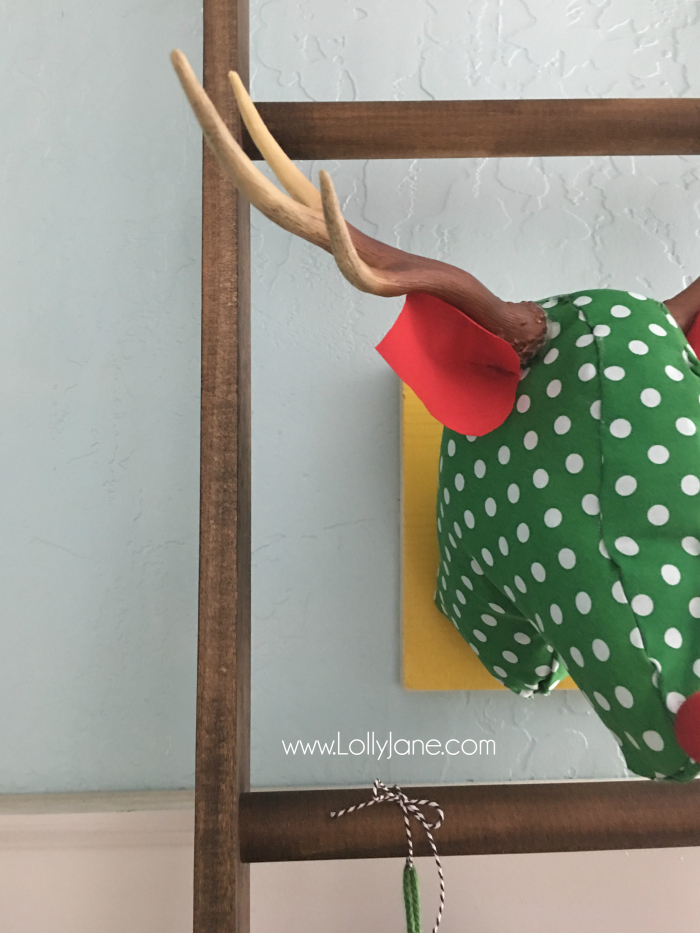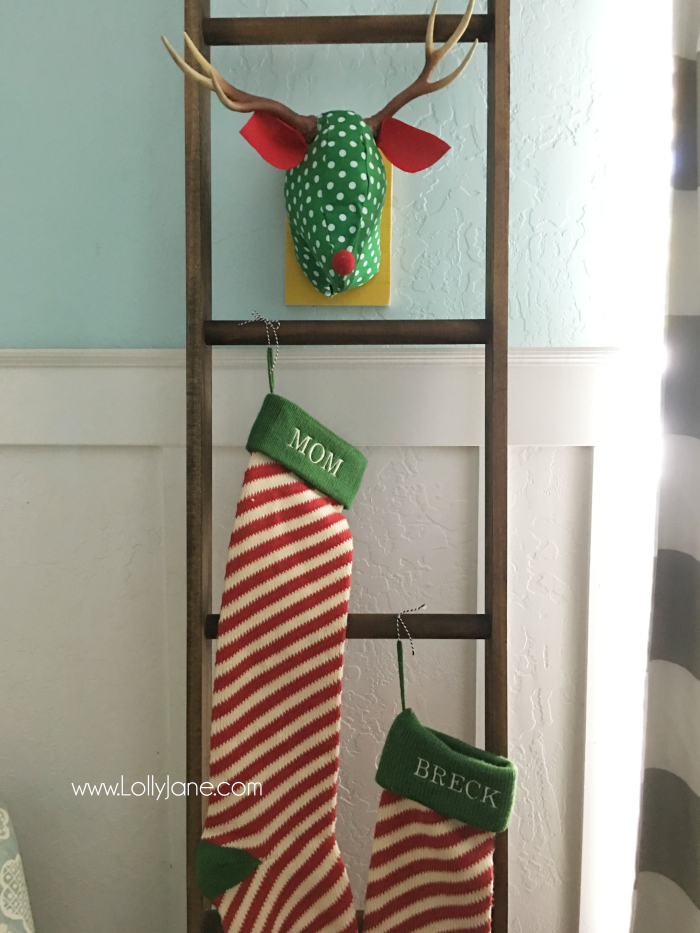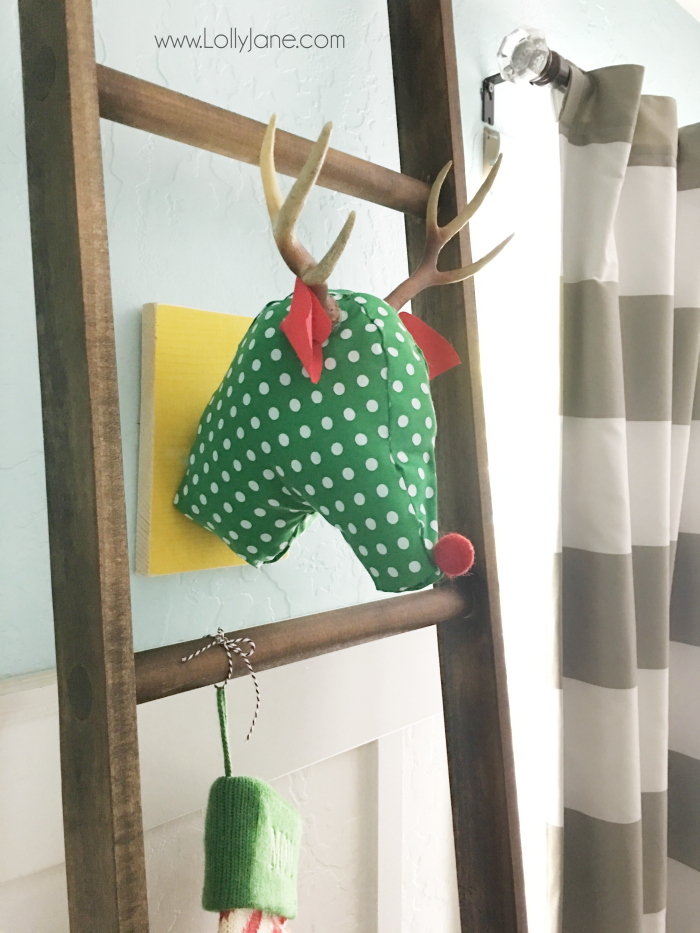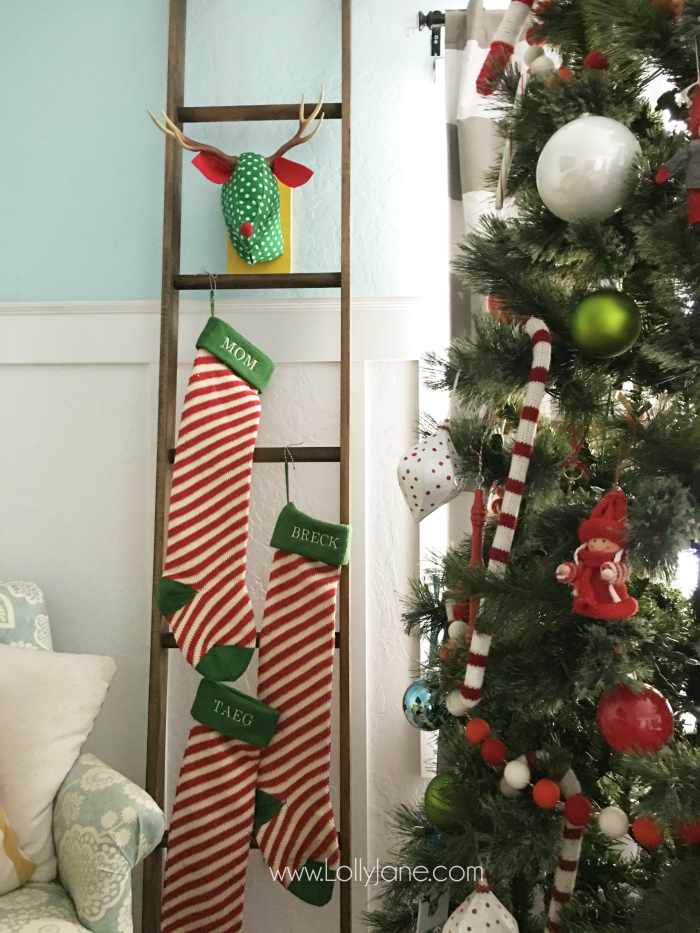 Visit more of our Christmas ideas like our Farmhouse Christmas Porch,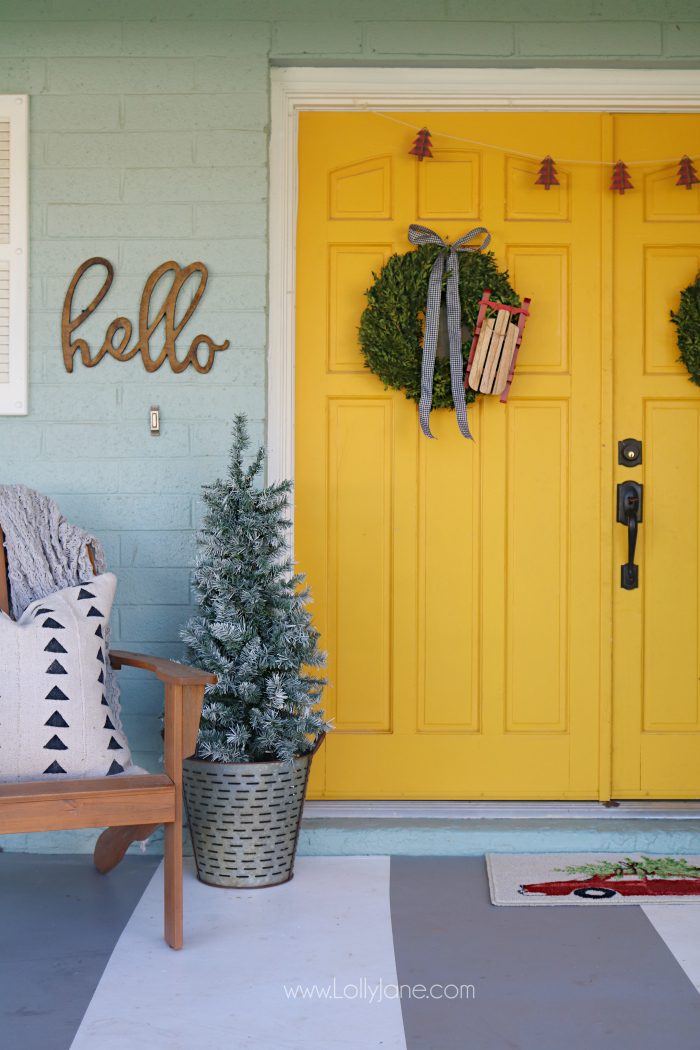 and our tasty White Chocolate Cranberry Popcorn,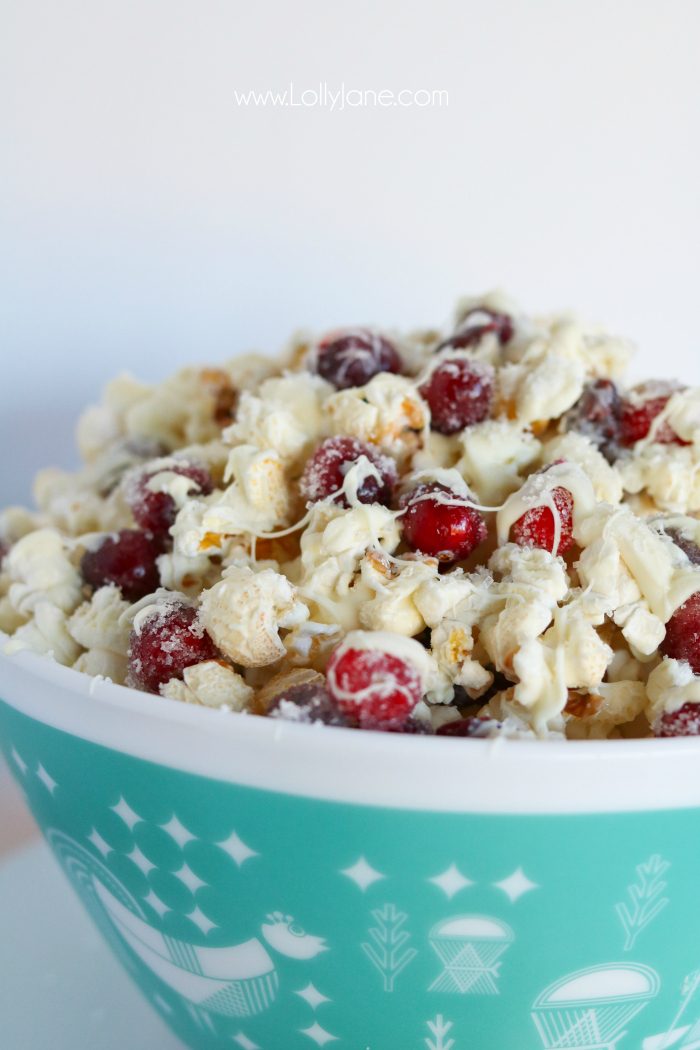 and this darling Christmas Stocking Free Printable.